Worth Avenue Yachts — Palm Beach Yacht Broker
Worth Avenue Yachts is a yacht brokerage and charter firm founded by industry-leading professionals who recognize the need for a fresh and innovative approach to yacht sales, charter, and new construction.
We combine a return to time-honored standards of service, integrity, and unmatched work ethic with a brand image that is both modern and forward-thinking. Whether you are interested in reserving your next charter vacation or purchasing or selling a luxury yacht, Worth Avenue Yachts is your team.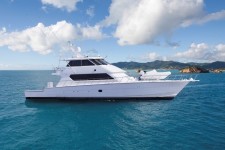 Worth Avenue Yachts is proud be appointed the New Central Listing Agent for MIGRATION the 86′ Hatteras. MIGRATION represents the cleanest 86′ Hatteras on the market. She has been maintained to perfection by her original owner, who kept MIGRATION in the Great Lakes most of its life.
more...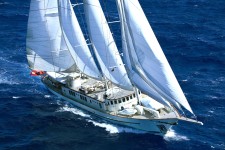 MONTIGNE will be featured at the 2014 Palm Beach International Boat Show. The sailing yacht's massive deck areas and luxurious interior highlight this exceptional yacht. View Photos >>>
more...
Upcoming Shows & Events
Palm Beach International Boat Show
March 20-23, 2014
Genoa Charter Show
April 28- May 5, 2014 
Newport Charter Yacht Show
June 23-26, 2014 
Follow Worth Avenue Yachts: