Worth Avenue Yachts – Yachts for Sale, Yacht Charter & New Yacht Construction
Worth Avenue Yachts is a world-class yacht brokerage firm founded by industry-leading professionals specializing in luxury yachts for sale, yacht charter and new yacht construction.
Our fresh and innovative approach combines a return to time-honored standards of service, integrity and an unmatched work ethic, with a brand image that is both modern and forward thinking.
Browse through our luxury yacht charter itineraries to select your next yacht charter vacation. Peruse our world-class portfolio of yachts for sale if you would like to buy a yacht. Use the highly professional service of our expert yacht brokers to manage the process of selling your yacht. Make the dream to design and build your own yacht a reality, with our yacht construction division, who work with the best naval architects, designers, suppliers and builders in the industry.
Whatever your yachting inquiry – Worth Avenue Yachts is your team. Our global yachting specialists are available at our offices in Palm Beach, Fort Lauderdale and Monaco to discuss your yachting inquiry now, so contact us or call us at +1 561 833 4462.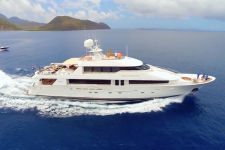 Worth Avenue Yachts are very pleased to announce the sale of REDEMPTION. Congratulations to Mark Osterhaven and Michael Mahan at Worth Avenue Yachts on the successful sale of this magnificent 130′ (39.62m) Westport motor yacht.
more...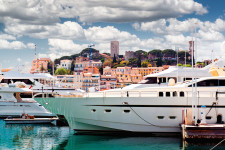 The Cannes Film Festival has begun on the French Riviera, and is undeniably one of the most glittering events on the luxury yachting calendar. A Cannes Film Festival yacht charter puts you right in the center of the action…
more...
Search This Site
Upcoming Shows & Events



Grand Prix de Monaco F1
May 26-29, 2016




Follow Worth Avenue Yachts: