Worth Avenue Yachts — Palm Beach Yacht Broker
Worth Avenue Yachts is a yacht brokerage and charter firm founded by industry-leading professionals who recognize the need for a fresh and innovative approach to yacht sales, charter, and new construction.
We combine a return to time-honored standards of service, integrity, and unmatched work ethic with a brand image that is both modern and forward-thinking. Whether you are interested in reserving your next charter vacation or purchasing or selling a luxury yacht, Worth Avenue Yachts is your team.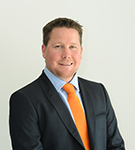 Worth Avenue Yachts is pleased to announce the grand opening of its new Monaco office headed up by our partners, well-established brokers Peter Thompson and Michael White. We're happy to introduce the latest expansion to the Worth Avenue Yachts Team.
more...
Worth Avenue Yachts is excited to welcome industry veteran Ali Kaufmann to our team. Look for Ali in the Worth Avenue Yachts' display during this upcoming Fort Lauderdale Boat Show.
more...
Upcoming Shows & Events
Cannes Yachting Festival
September 9-14, 2014
Monaco Yacht Show
September 24-27, 2014
Fort Lauderdale International Boat Show
October 30-November 3, 2014
Antigua Charter Yacht Show
December 5-11, 2014
Miami Yacht & Brokerage Show
February 12-16, 2015
Palm Beach International Boat Show
March 26-29, 2015
Follow Worth Avenue Yachts: