Worth Avenue Yachts — Palm Beach Yacht Broker
Worth Avenue Yachts is a yacht brokerage and charter firm founded by industry-leading professionals who recognize the need for a fresh and innovative approach to yacht sales, charter, and new construction.
We combine a return to time-honored standards of service, integrity, and unmatched work ethic with a brand image that is both modern and forward-thinking. Whether you are interested in reserving your next charter vacation or purchasing or selling a luxury yacht, Worth Avenue Yachts is your team.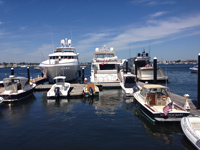 Worth Avenue Yachts has opened a temporary office in Casey's Marina for the Summer Yachting Season in Newport, Rhone Island. The convenient downtown location off Thames Street is within walking distance of all Newport's restaurants, pubs, and world-class shopping
more...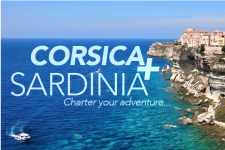 Neighboring islands located in the Mediterranean Sea, Corsica and Sardinia are recognized for their beautiful waters, authentic culture, and natural sceneries. Check out a selection of yachts and destination information here >>>
more...
Upcoming Shows & Events
Cannes Yachting Festival
September 9-14, 2014
Monaco Yacht Show
September 24-27, 2014
Fort Lauderdale International Boat Show
October 30-November 3, 2014
Antigua Charter Yacht Show
December 5-11, 2014
Miami Yacht & Brokerage Show
February 12-16, 2015
Palm Beach International Boat Show
March 26-29, 2015
Follow Worth Avenue Yachts: