May 4th 2019 – Opening Day Of Boating Season Seattle, Washington
---
The Opening Day of Boating Season in Seattle, Washington returns on Saturday, May 4th, 2019. This day is a tradition that dates back to 1913, bringing together groups of individuals with a common passion.  On this day boats of all sizes line Montlake Cut. Every year, the Seattle Yacht Club chooses a special and unique theme to celebrate. The chosen theme for 2019 is "Boating through the Decades", bringing lots of opportunity for creativity and surprise.
Activities
Opening Day is packed with a variety of fun activities for all ages! The day begins with the Official Parade Boat assembly, followed by an opening ceremony and concert on the Yacht Club lawn. Before the parade begins, two crew races are set to take place. At 12:00pm, the fun really begins with the long awaited parade. Boats will be decorated from bow to stern according to creative themes.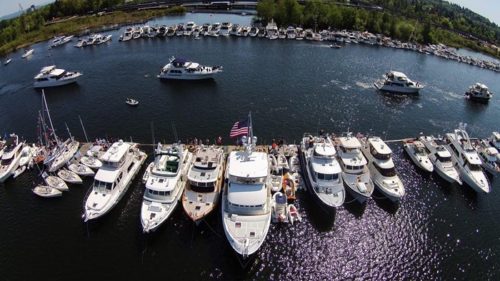 After the celebration, head down to Dock Zero to experience an exhilarating yacht raft up and enjoy the rest of the afternoon!
History
In 1913, the Montlake Cut opened to Lake Washington and Lake Union. In 1916, the Ballard Locks opened the waters into the Sailish Sea. Since these two occurrences, the lives of boaters has forever changed in the North West.
The Seattle Yacht Club, located on Portage Bay, is nearly 126 years old. The club is considered one of the premier yachting organizations in the world. It is one of Washington's oldest and most enduring institutions, as it is considered a historic resource.
Click here to view the Worth Avenue Yachts Seattle, Washington location.
Yachts for Sale in the Seattle area: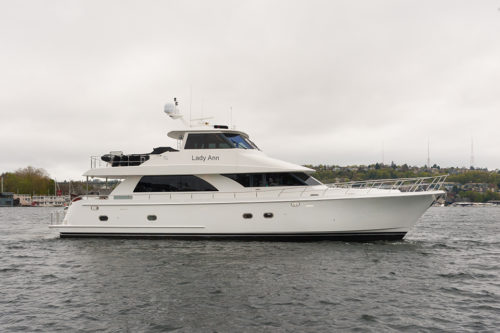 LADY ANN is a spacious and comfortable Ocean Alexander. Only to be moored on fresh water, she offers a stunning sky lounge, oversized galley, and a tremendous pilothouse. This luxury yacht accommodates up to six guests in three generous staterooms.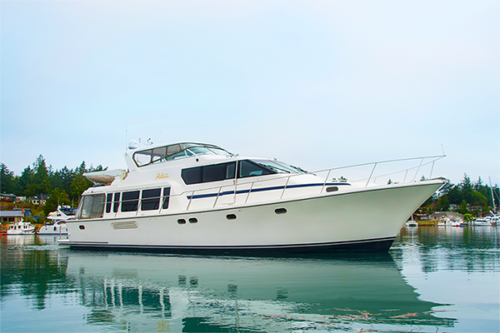 Meticulously maintained and used exclusively in the Pacific Northwest, ALII is a turn key vessel. She is easy to maneuver, featuring stabilizers for cruising comfort.
This 44′ Tiara is a gorgeous motoryacht. Her express style can accommodate up to two guests in one stateroom. She features architectural teak and wenge wood on the interior.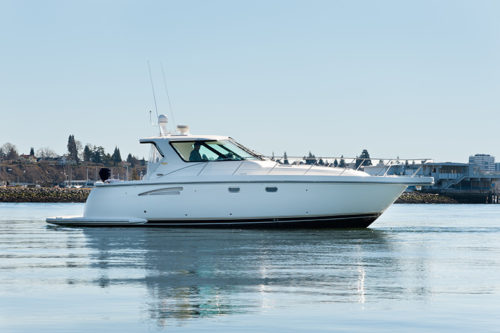 DOUBLE EXPRESSO is a  Tiara Sovran 3600 and brings with her everything that is Tiara Yachts including solid, dependable hull design, flawless gelcoat finish, standard integrated composite windshield and hardtop, high grade stainless steel hardware, and designed safety features that are built for the boater.
---
For more information on any of the vessels or shipyard highlighted here, please contact our professional and knowledgable sales team. Palm Beach contact information, Fort Lauderdale contact information, Seattle contact information, or our recently expanded European division with offices out of Monaco here.