Yacht for Charter
ECLIPSE
7992
62ft / 18.9M
| Builder: Lagoon
| Year: 2016
---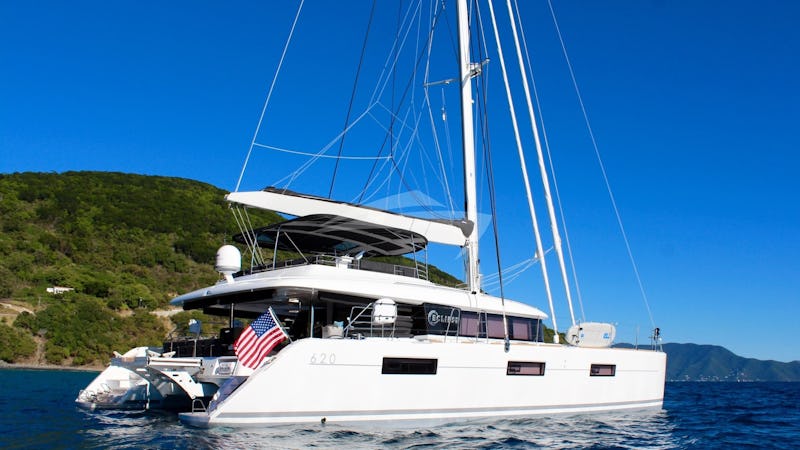 ---
Yacht Charter ECLIPSE By Lagoon
Cruising Speed
9kts (17kph)
Engines
2 X 150 HP VOLVO PENTA
From:
$29,000
plus expenses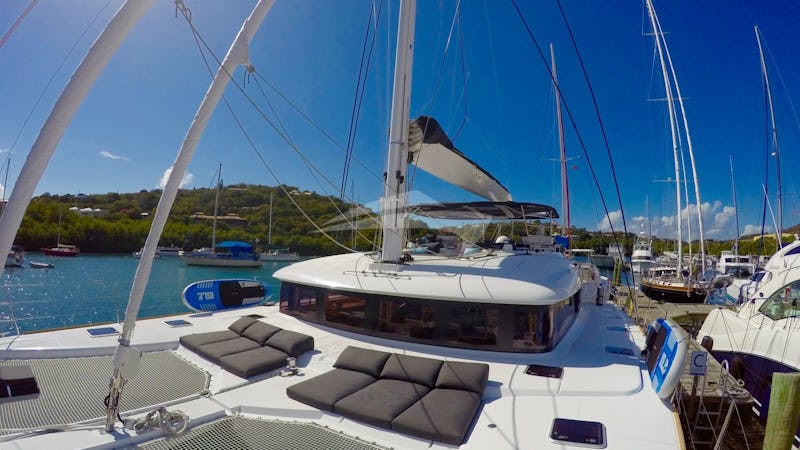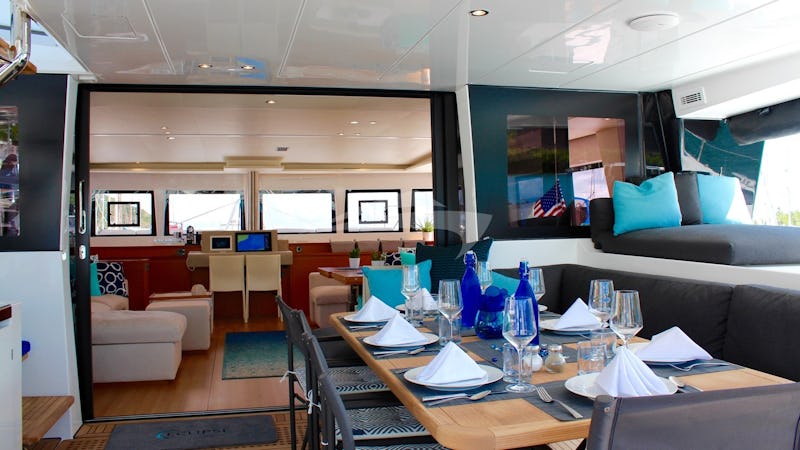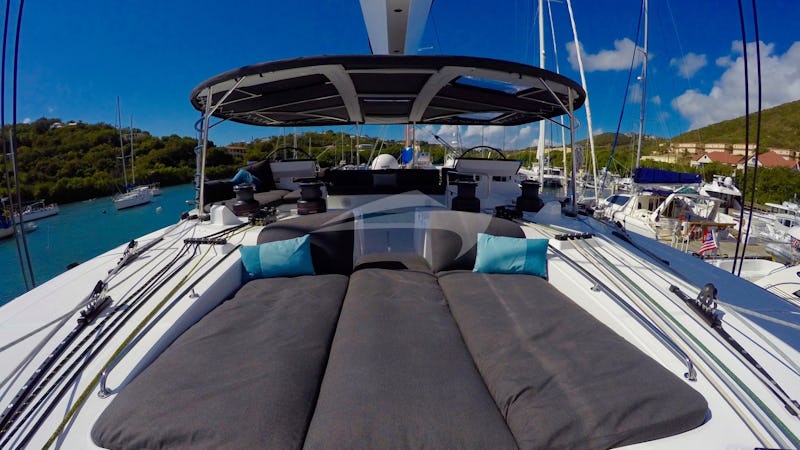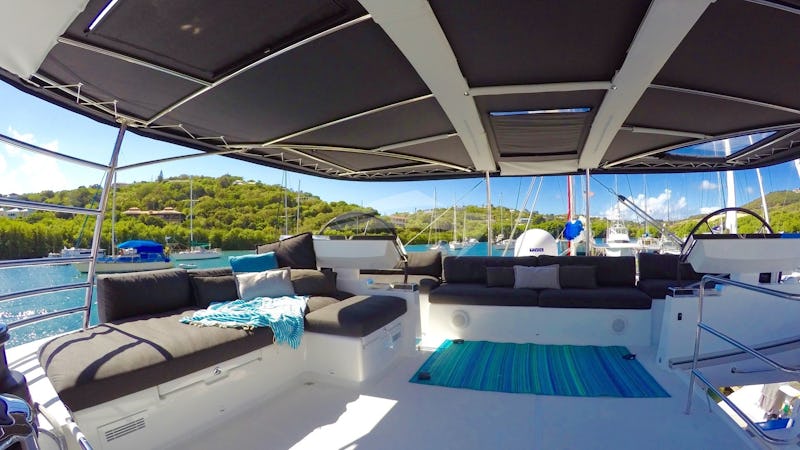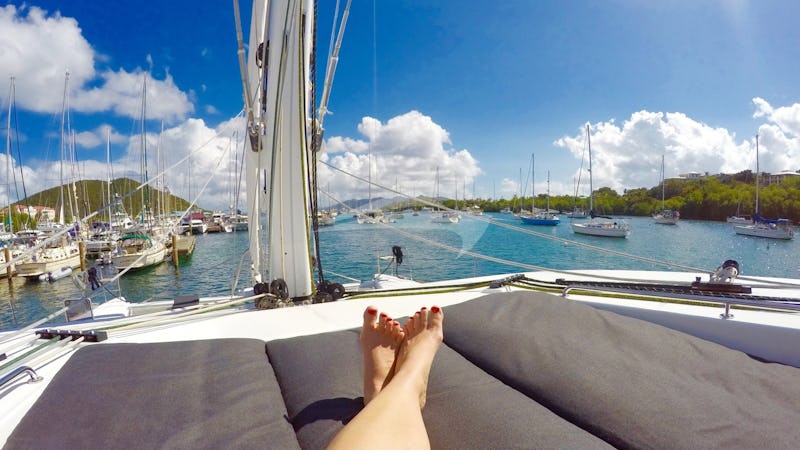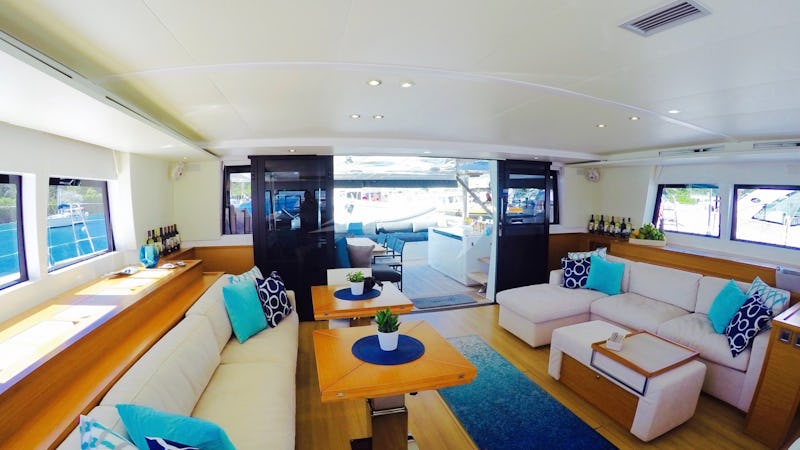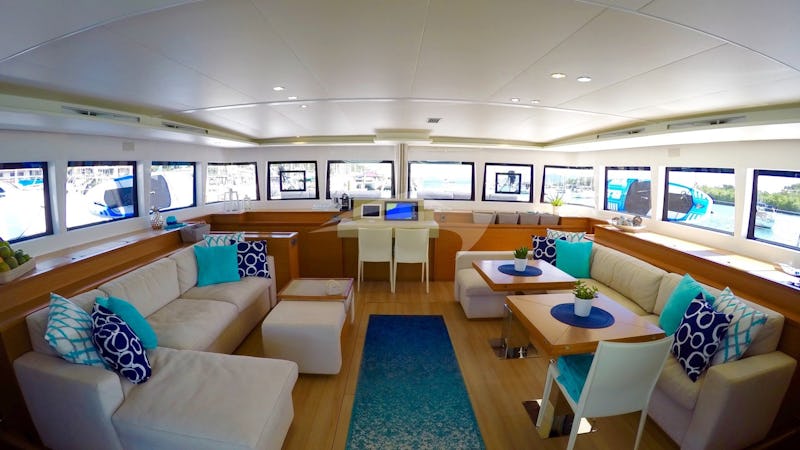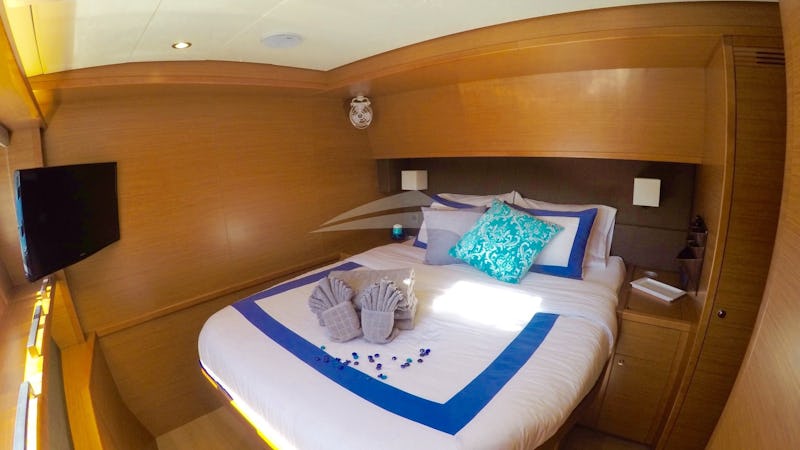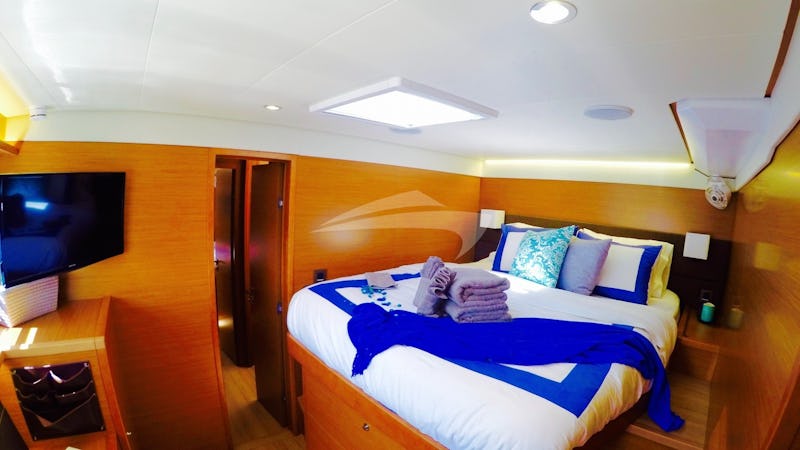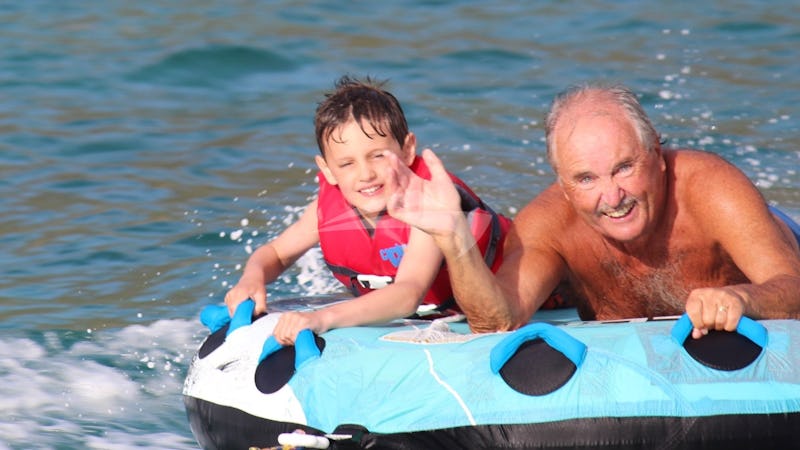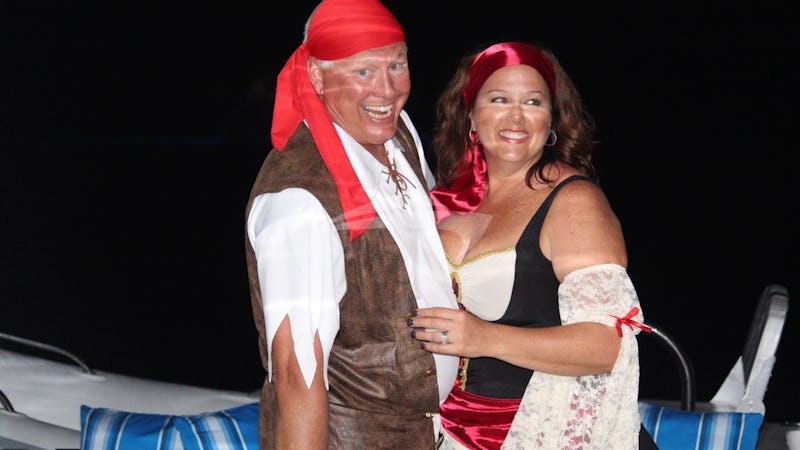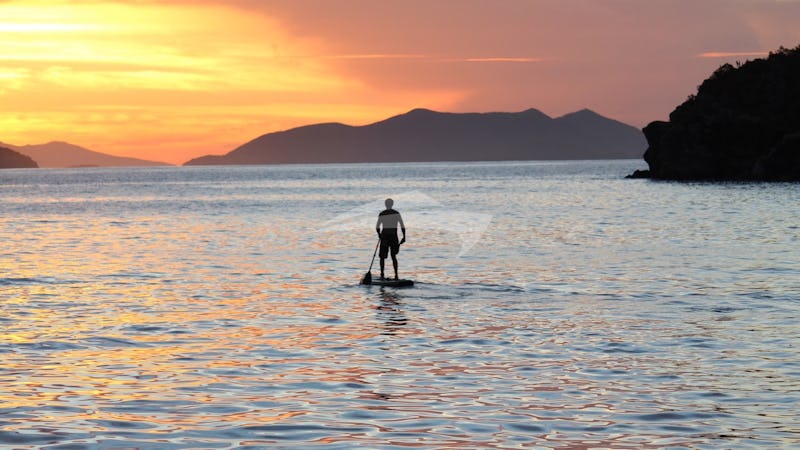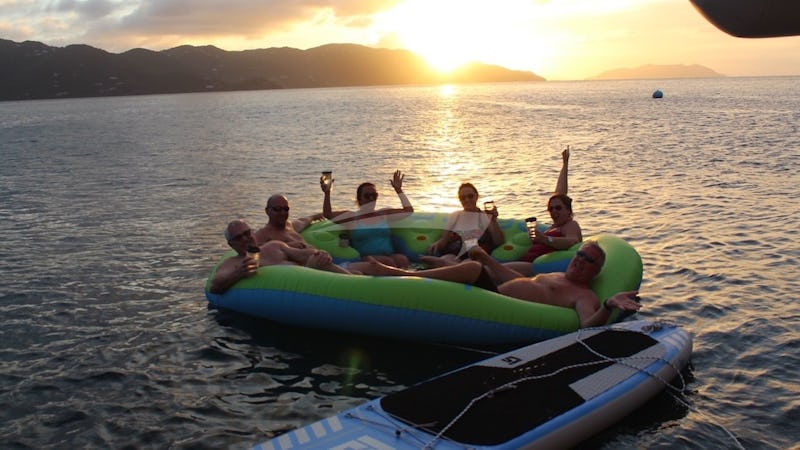 Contact Us For More Information
Captain: Jim Ringland
Captain Jim & Lisa Ringland
Your Crew aboard the Catamaran ECLIPSE in the Virgin Islands
U.S. coast Guard Licensed Captain Jim Ringland was born in New Hampshire and attended Northeastern University School of Engineering. He is an avid outdoors-man and while in New Hampshire enjoyed sailing, water-skiing, dirt biking, camping, and hiking. He has won awards for downhill skiing and jumping, marksmanship, swimming, and business management. Jim is also a certified Scuba Master Diver.
Jim owned a successful real estate business and an automobile dealership. He gave it all up to cruise the southern islands on a sailboat and began his career of yacht charters in Florida and the Bahamas. After chartering as a single Captain in the Virgin Islands from 1983 to 1987, he moved back to New England to develop real estate, where he met his wife Lisa.
Born and raised in Keene, New Hampshire, Lisa attended Franklin Pierce College for Business Management and Accounting. Also an outdoor enthusiast, Lisa enjoys sailing, snorkeling, and hiking. She is also a certified scuba diver.
Lisa's love of cooking began at an early age with a stepfather who attended the New England Culinary Institute and enjoyed cooking side by side with Lisa and her brother while teaching them the art. After college, Lisa began to work for a local CPA and started her own catering service specializing in private cocktail and dinner parties in the clients' home.
Captain Jim has enjoyed entertaining guests on yacht charters since 1983 as a single Captain, and together with Lisa in the Virgin Islands since the fall of 1990.
Captain Jim and Lisa have welcomed guests together on their yachts Renegade, Southern Comfort, Obsession, Runaway, and now Eclipse. Their knowledge and extensive experience at navigating the waters of the US Virgin Islands and the British Virgin Islands have set them apart among those offering crewed yacht charters in the Caribbean. This experience, combined with their attention to the care and needs of their chartering guests, assure a fun, relaxing, and memorable Caribbean vacation experience.
Guests aboard catamaran ECLIPSE in mid June, 2019, wrote:
We had a wonderful time! It was so very relaxing and well-planned.
Jim and Lisa were incredibly knowledgeable. We requested to really have more of a quiet, crowd free trip. They certainly delivered. We were in coves that were essentially private and very soothing. Captain Jim took us all tubing as the coves were wide open and Lisa prepared amazing dishes. I have a severe allergy to casein, a form of a dairy allergy. She researched and planned meals around it. I have not personally eaten that well in a long time. They were also very knowledgeable regarding dive sites. I was a little nervous diving the Rhone due to the currents, but they knew it extremely well and were able to describe and explain what to expect. When we were done, the kids would ask questions about fish and they knew every one. 
We also left with recipes. We have already created Lisa's homemade Pain Killer recipe.  
We would love to bring friends along next time. Jim and Lisa went out of their way to really make this a fantastic vacation. The proof is in wanting to bring friends back with us to share in the experience.  
Just an overall very fun trip and one we will certainly do again!

Sherry S.
________________
Gary & Pam A.
Thank you for a memory of a lifetime. We loved every minute in paradise thanks to you and your very warm hospitality. You are the best!
Zagdanski Family
We would like to thank you very much for an amazing week which we will never forget. The scenery, the boat, and the amenities were fabulous. The food was like being in the world's best restaurants meal after meal for a whole week. The service, the friendliness, everyone's smile and helpfulness was the icing on a great cake.
Jason N.
It would be impossible to educate people on all that Jim and Lisa really offer on the charter. When we decided on the Runaway, we were uneducated in the process and truly did not know what we should be looking for. Obviously, the Runaway sells itself. It is a beautiful boat, impeccably maintained and offers every amenity. However, having now completed the trip, the crew is what really makes the experience all that it can be. Both Jim and Lisa were absolutely wonderful. They made us feel right at home, acted like family but treated us like royalty. I cannot even begin to describe how amazing our dining experience was on the boat. Every meal, every snack and every place setting was prepared better than any 5 Star restaurant I have been to. Lisa has a very special talent in the kitchen. It makes my mouth water thinking of her cooking. Oh my goodness it was great. Jim was fantastic too. A gracious host and truly learned Captain. He was engaging and entertaining. He took us to great spots and obviously made look easy his efforts to position us in every great location to enjoy each stop. The Runaway is an amazing yacht that is worth every penny. But people really need to know that the boat is only 20 percent of the experience. Jim and Lisa make the Runaway larger than life. Honestly, if Lisa could cook on a 15ft Tender and Jim was Manning the boat, I'd spend a week on that dinghy with them– I know it would be a blast.
Jeffrey S.
Dear Jim and Lisa,
We were running around the last day and I did not have a chance to properly thank you. I have been on some charters, in many hotels, and around the world with Janice. We truly did have a wonderful time on your yacht Runaway. You and Lisa were truly professionals and a pleasure to be around. You're knowledge and ability to Capt. the yacht were flawless. Lisa's cooking was absolutely delicious. As a mate she was equally proficient. We enjoyed the yacht, it had everything you could need. You did an excellent job renovating the interior and things were working just fine. If you ever decide to become just a captain and mate working on somebody else's yacht, let me know. I might be the guy to buy that big ship for myself.
I know my friends Skip and Caryn had a delightful time as did Janice and myself. Thank you again for a very enjoyable trip. Please tell Lisa that her special personal cooking for my friends was great as well. You see, nothing to it. All my best for a wonderful new year to the both of you. Feel free to use me as a reference or contact me anytime for a personal question. As you know, I am always On. LOL.
Ammenities
Bluray player saloon, Indoor audio system, iPod dock, Media movie server, Outdoor audio system, Printer, Satellite TV, TV all cabins, Wi-Fi, 15ft/4.6m Tender 70hp, Assorted water toys, Board games, Floating mats, Free weights, Inflatable floating island, Kayaks multiple, Paddleboards multiple, Swimming noodles, Tube - towable, Wakeboard, Water skis - adult, BBQ, Coffee machine, Deck shower, Exercise equipment, Fishing gear - light, Ice maker, Special diets, Sun cushions, Swim platform, Water maker
Diving
Not Insured, Diving by arrangement, Rendezvous,
*Please take a refresher course if you feel that you will be nervous or have not been diving in more than 5 years. 
*If the yacht does not have equipment that will accommodate your size or liking, please bring equipment, or we can assist you with renting equipment for the week. 

* 1 dive per day/3 dives per week maximium