Yacht for Charter
GRACE
9322
51ft / 15.8M
| Builder: Lagoon
| Year: 2020
---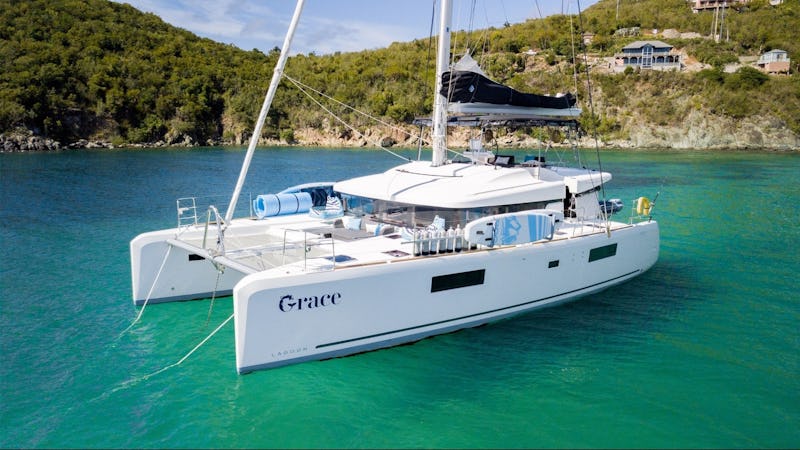 ---
Yacht Charter GRACE By Lagoon
Cruising Speed
8kts (15kph)
From:
$22,000
plus expenses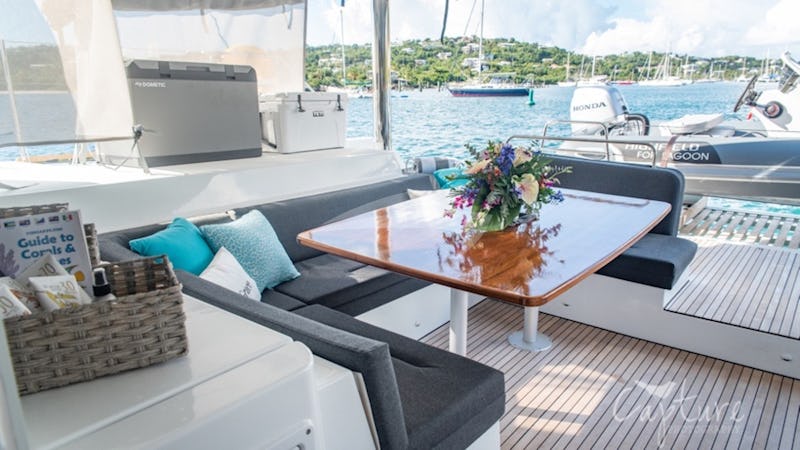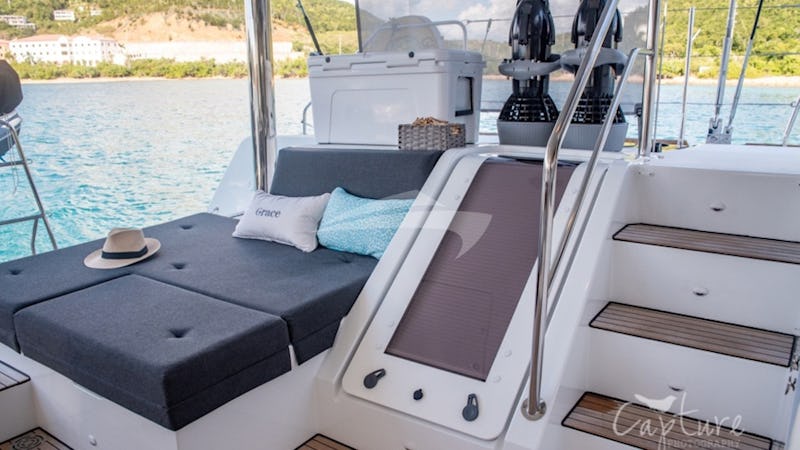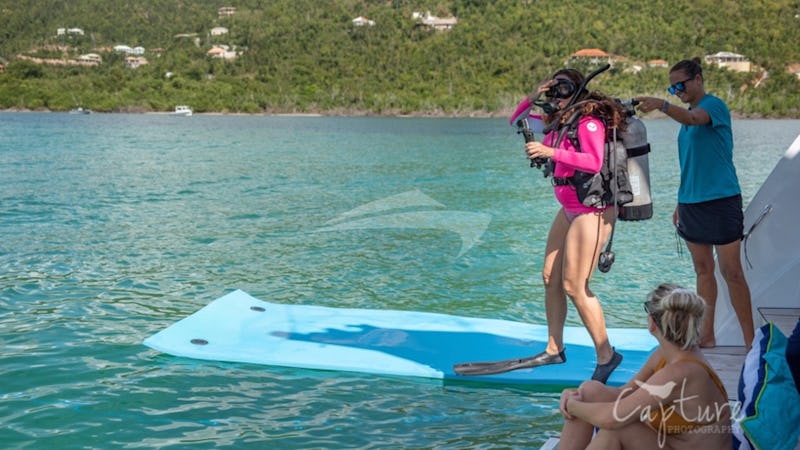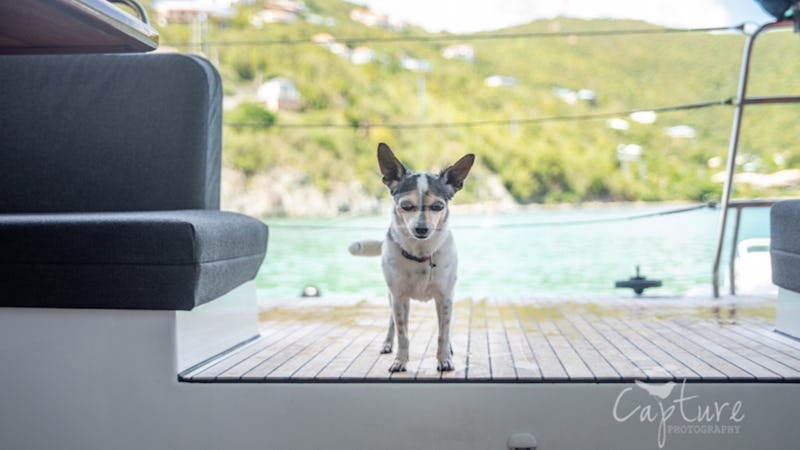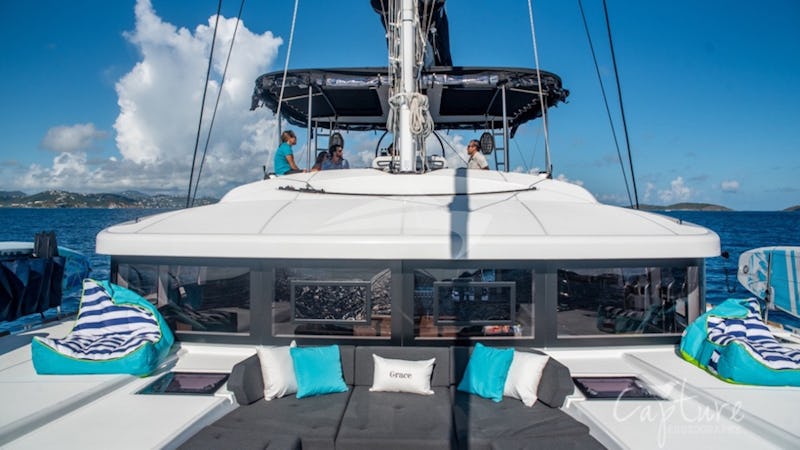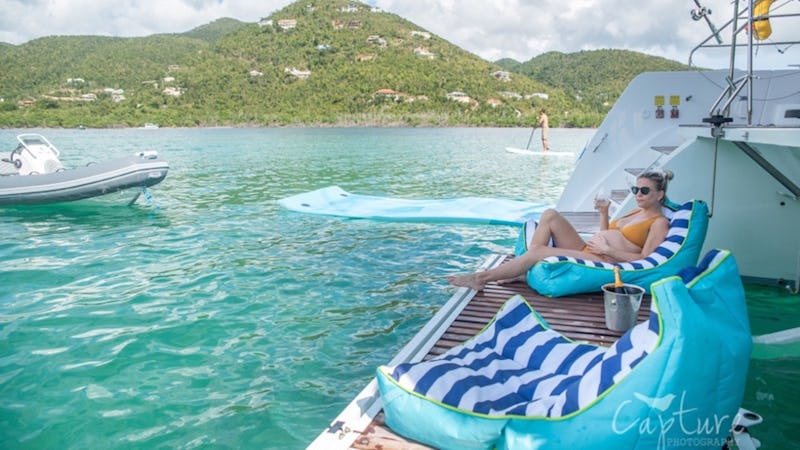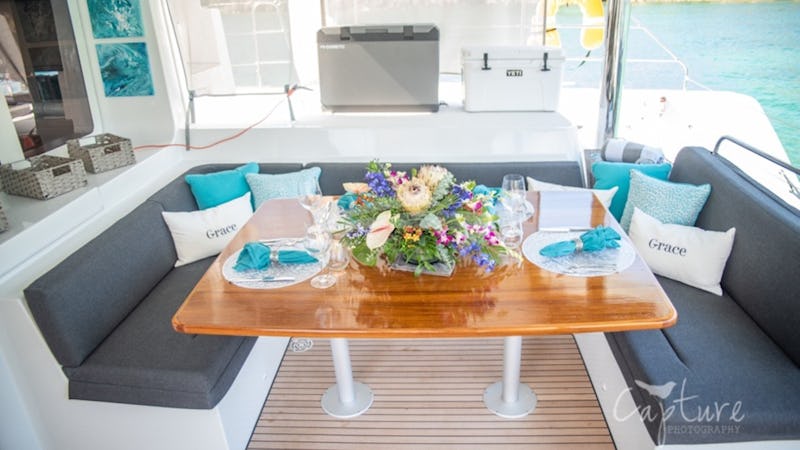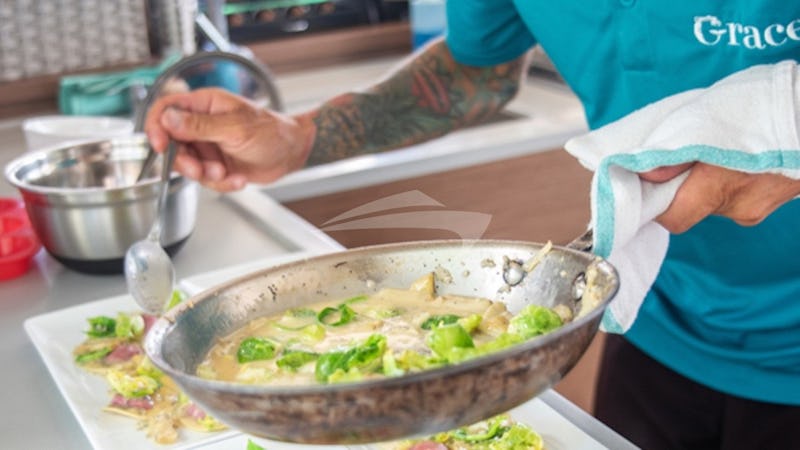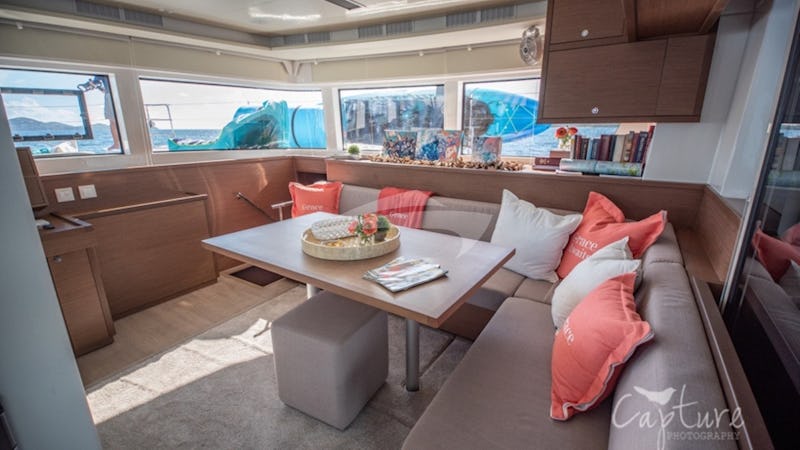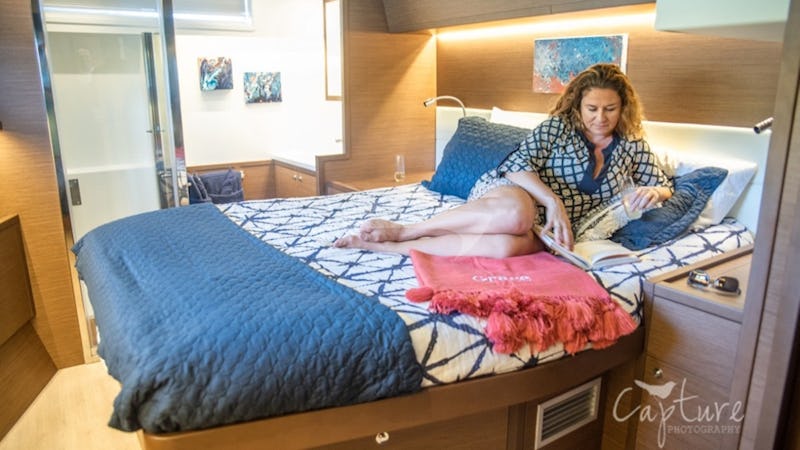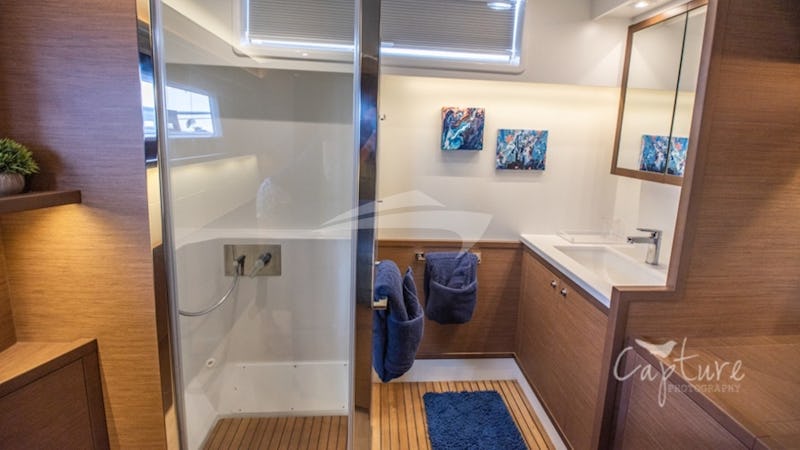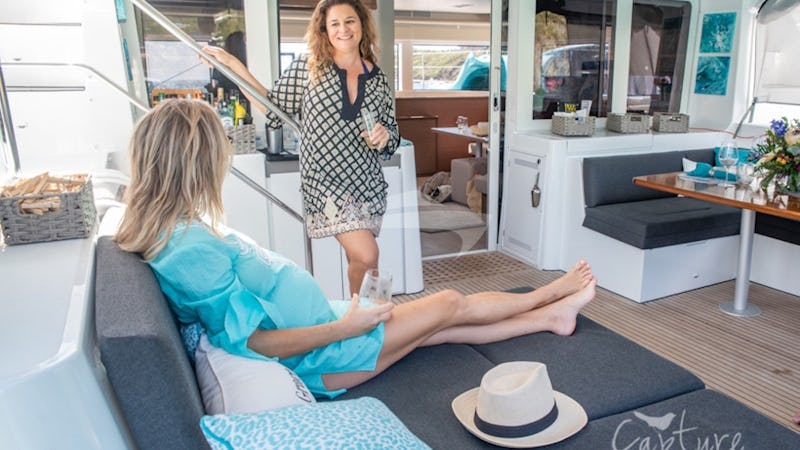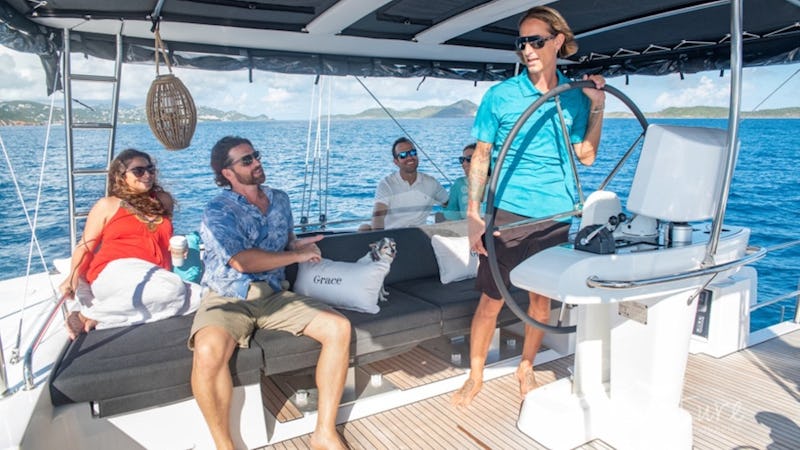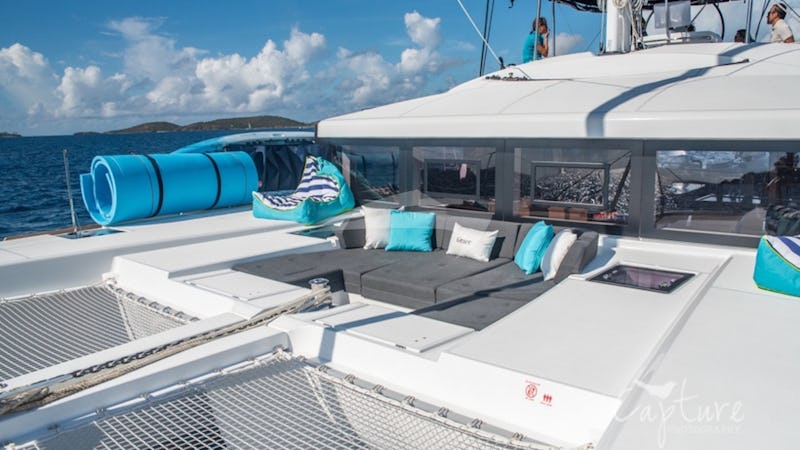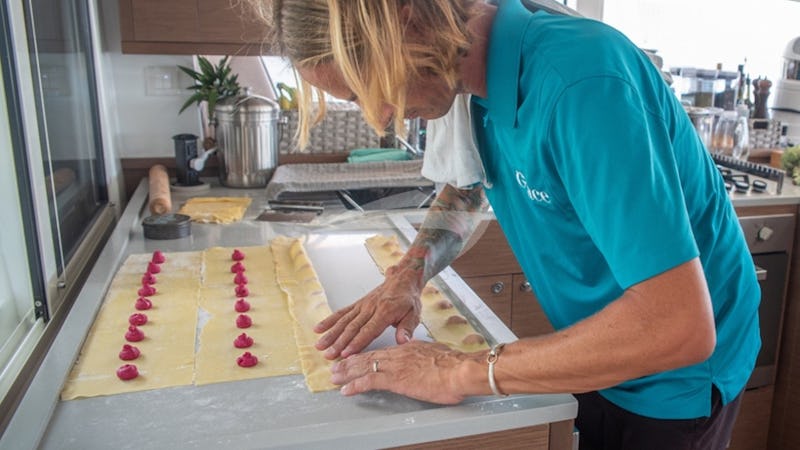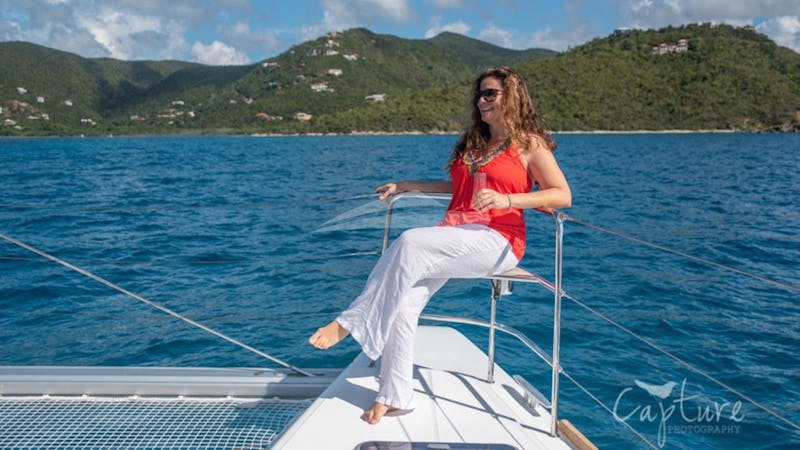 Contact Us For More Information
Captain: Joseph Stiles
Joseph and Britta grew up a world apart but ended up finding each other and true love in the beautiful Virgin Islands. He grew up on a small family farm in the Pacific Northwest and she grew up with her toes in the sand on the white sandy beaches of Florida. Before moving to the Caribbean, Joseph received degrees the Culinary Arts and Patisserie and Baking from Western Culinary Institute in Portland Oregon. In 2009, he packed his bags for the islands where he immediately bought and resided on his new boat in the Virgin Islands. Britta came to St Croix as a PADI dive instructor in 2005. She worked in local dive shops and in the hospitality industry, while taking advantage of the best scuba diving in the Caribbean. She honed in her skills as being one of the premiere dive guides and instructors while living in St Croix. While the couple lived in St John Britta spent time aboard a 36' Pearson- "Kiote" offering day sailing excursions the shallow reefs that fringe the East end of the island. Her love of all things underwater is apparent by her enthusiasm to share her discoveries of animal and plant life while on your water adventures! Whether you're a beginner snorkeler or advanced scuba diver, her knowledge and expertise always delivers an amazing custom designed experience for everyone.
Before embarking on the New Luxury Catamaran "Grace", Joseph and Britta were on the 50ft Catamaran "Dianna Rose" for 3 years and worked in tandem, perfecting a concierge experience with world class cuisine and custom tailored scuba and snorkel adventures for all levels. Proud to partner with the Virgin Island community, Joseph and Britta take a lot of pride in buying local. These key relationships with farmers and fisherman has elevated their status as having the freshest ingredients on board at all times and has been a key to their success. Prior to "Dianna Rose", Joseph spent 5 years aboard 120' Broward Motor Yacht "Freedom" as chef perfecting the art of fine cuisine adapting the premiere culinary French ideology of "Mise en Place" within the luxury yachting experience.
Our extensively trained dynamic duo, Captain/Chef - Joseph and his First Mate/Dive Instructor/Mermaid - Britta are excited to take you away on a beautiful journey aboard "Grace". She's a brand new impeccable 2020 52' Lagoon Catamaran and is "The Grand Madame" like no other in the islands. "Grace" is the perfect Trifecta: World Class Sailing in Luxury Accommodations + Superb Cuisine coupled with Incredible Water Adventures while surrounded by the Beautiful Virgin Islands = The Best Luxury Yachting Experience. Grace and her crew will surely Bless you with Memories of a Lifetime. We look forward to you joining us and Sharing a Magical Sunset in the Beautiful Virgin Islands. Grace Awaits!
Mascot Zoie can be boarded if guests prefer her not on board.
This trip greatly exceeded our expirations!
This trip greatly exceeded our expirations! Thank you Jospeh and Britta for the most amazing experience! Not only was it the best food and wine we have had in our lifetime, but it was truly the most wonderful crew, family and fires that make it so memorable. And we cannot forget Zoe, who is one of the sweetest and cutest golf - great at making you feel love and at home!

We wish you all the best in your new venture and cannot thank you enough for inviting us for the maiden voyage!

We love you!
Scott and Nancy

We never imagined that the boat and team would exceed every possible standard.
Just back from the most amazing week of sailing the Virgin Islands with Joseph, Britta, and Zoie on the Grace. We expected things aboard to be great from the planning stages, but we never imagined that the boat and team would exceed every possible standard.
I have to say - as a critic, with over a half-million readers on Trip Advisor - I make a point of being sure not to miss the negative. I've got practically nothing. The wind was a bit rough. The generator is a little noisy (still less than most hotel A/C units). That's it.
Let's cut to the chase, the vessel is spectacular: clean, trim, comfortable for six and state-of-the-art. Despite unfavorable winds, we were taken to every place we desired and always found safe beautiful anchorages. Our cabins were well maintained and thoroughly modern. You'll not find a nicer boat or more attentive service.
Now, the food (the only thing that exceeded the boat) was the biggest surprise of all. Every meal we were served would stand up in any five-star restaurant on the planet. Each ingredient was fresh, properly cooked and seasoned: treated with the respect that goes with actually caring about what one puts on a plate.
Which leaves only the value question. This is not an inexpensive holiday, but it is unprecedented service. Oh, yes, it's worth it. If you want to eat and sail in style, I doubt it could get better - at any price.
Many thanks to Joseph, Britta, and Zoie for an outstanding vacation. Cheers, to hoping they'll have us back someday.
As they say Grace Awaits .....and we certainly are looking forward to next years trip!
What an amazing week aboard Grace in the Beautiful Virgin Islands!!! She is a brand new 52 ft. Lagoon Catamaran and has all the bells and whistles.....Including an amazing Chef /Captain Joseph and his First Mate / Mermaid / Scuba Dive Master/ Wife , Britta. And, of course, the Chief Morale Officer Zoie, who always greets you with a sweet smile and wag of her tail.
If you're a foodie, this is the right choice! Joseph's cuisine is Delicious and Plated to Perfection with that special flair that only a true Chef can pull off. And Britta is an amazing Scuba Instructor and Dive Master. We had one experienced diver but three people that had never been diving so she gave them the introductory class and they went on their first dive the next day at Diamond Head. They all had an awesome experience and she made them completely comfortable with all the safety guidelines and equipment instructions.
We also thoroughly enjoyed paddle boarding, kayaking, playing on the sea scooters and snorkeling! And the Big Lily Pad - "Grace Island" was a wonderful retreat for that mid afternoon cocktail!
We can't say enough about Grace and the Crew! It was a Simply Amazing Trip! Fun and Relaxing! As they say Grace Awaits .....and we certainly are looking forward to next years trip!
They are truly MASTERful.
Our "Grace" Adventure
Surrounded by out chosen family and absolutely wonderful friends we were blessed to be on the Maiden Voyage of "GRACE".

Captain and Chef Joseph Stiles accompanied by his wife, hospitality guru and dive master Britta made this trip fo much more than a vacation.

The culinary experiences on Grace might only be rivaled at the finest restaurants in France and Italy. The caring, attentive service something you hope to find at a 5 star hotel. They are truly MASTERful.

After some thought provoking conversations with our dear friend Jean it occurred to me that being on a ship is a remarkable parallel to LIFE!

From Astern, one can only look back to where you have been (the past)
From the Bow, one can only look forward/ahead of things to come (the future)
From the Port and Starboard one see's the fleeting current that is the current circumstances from which you choose to learn from the past to positively influence your future.

Joseph, Britta and Zoe,
Thank you so much for this adventure and lesson.
Raymond and Jill
Ammenities
TV saloon, Wi-Fi, Floating mats, Kayaks multiple, Water skis - adult, BBQ, Deck shower, Fishing gear - light, Ice maker, Special diets, Water maker
Diving
Not Insured, Snorkelling gear, 6 Tanks, 6 BCs, 6 Regulators