Yacht for Charter
JAG'B
7193
107ft / 32.8M
| Builder: Ferretti
| Year: 2020
---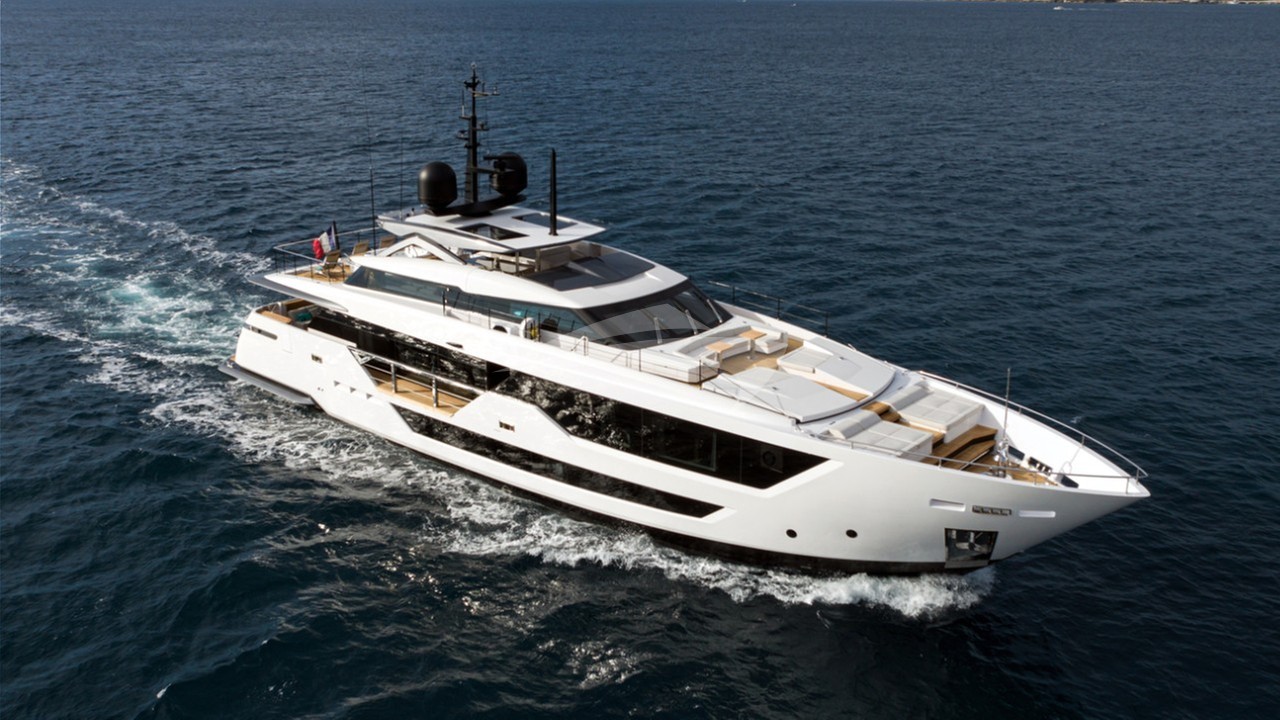 ---
Yacht Charter JAG'B By Ferretti
Cruising Speed
20kts (37kph)
Stabilisers
At anchor (0 speed)
Locations
West Mediterranean
From:
$107,409
plus expenses
Contact Us For More Information
Captain: Olivier Legrand
Olivier is a highly skilled Captain with more than 30 years of experience of work on different sized private and charter motor yachts ranging from 25 to 35 meters. He started his carrier in a military navy with a rich and intensive cruising experience. In 2009 he started to work for private luxury yachting and since that time Olivier was the captain of such yachts as Ferretti, Azimut 101, Silvercraft 33m, and then 8 years of captain work for the same owner on his different yachts (Sunseeker 27m, Sunseeker 101 and Pershing 108).
Olivier joined Jag'B this spring and prepared the yacht for the new charter season.
He is a dynamic and proactive professional who leads him team to become nothing but the best in order to provide their guests onboard with the very best quality service.
Second: Fabrice
Fabrice is an experienced deckhand with a strong technical background. He previously worked on numerous charter and private yachts. Fabrice joined Jag'B in 2020 and he closely followed her intensive winter refit and preparation for the second charter season. Fabrice is a real professional and he is a great addition to Jag'B team!
Chef: Christian Huang
With more than 35 years of cooking experience, Christian turns his kitchen into a work of art. He has filled this position for over 18 years on different motor yachts with the outmost professionalism. Christian is used to set sail across the Mediterranean and has therefore developed the ability to cook a wide range of different style foods (diet, vegetarian, Mediterranean, etc.) thanks to his creativity and inspiration provided by the numerous voyages he has been a part of. Christian worked on a previous Jag'B (5 successful seasons of charter) and was a part of sucessful charter team!
Stewardess: Clemence Gentil
Clémence is a highly experienced lady who graduated in hospitality management. She has been working in the catering industry since she was 14, initially in her family business and then in prestigious hotels where she perfectly learned the standards of high level service. In 2018, Clemence decided to join the yachting insductry and worked as a stewardess on the JAG'B I. She is focused and pleased to satisfy her guests onboard
Stewardess: Maëlle Ochandiano
Maëlle despite of her young age has a rich experience of service as before joining the yachting industry, she has worked in the numerous restaurants. Maëlle has her first charter season this year but she is a fast learner and motivated lady, always available for any issue.
Ammenities
Wi-Fi, Williams, Jet ski, Paddleboard, Tube - towable, Wakeboard, Water skis - adult, Jacuzzi on deck
Diving
Not Insured, Snorkelling gear