Yacht for Charter
MALENA
6261
53ft / 16.2M
| Builder: Beneteau
| Year: 2007
---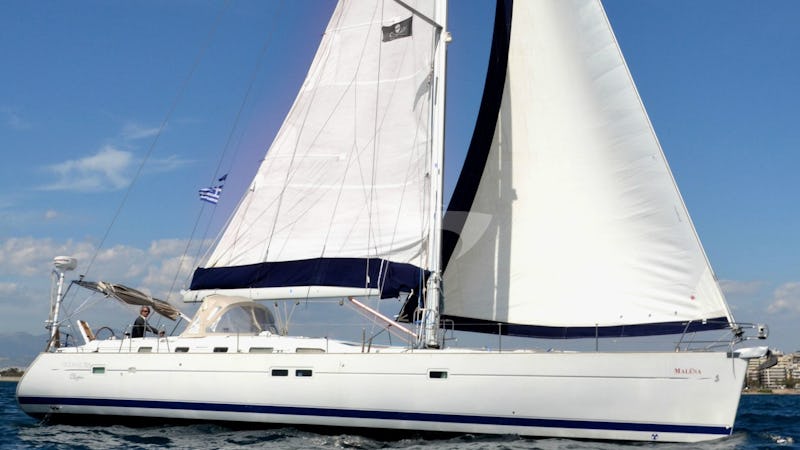 ---
Yacht Charter MALENA By Beneteau
Cruising Speed
7.5kts (14kph)
Locations
East Mediterranean
From:
$6,022
plus expenses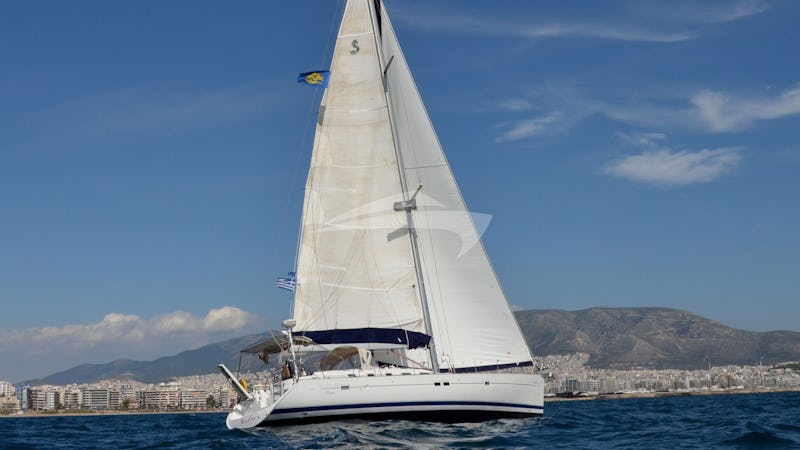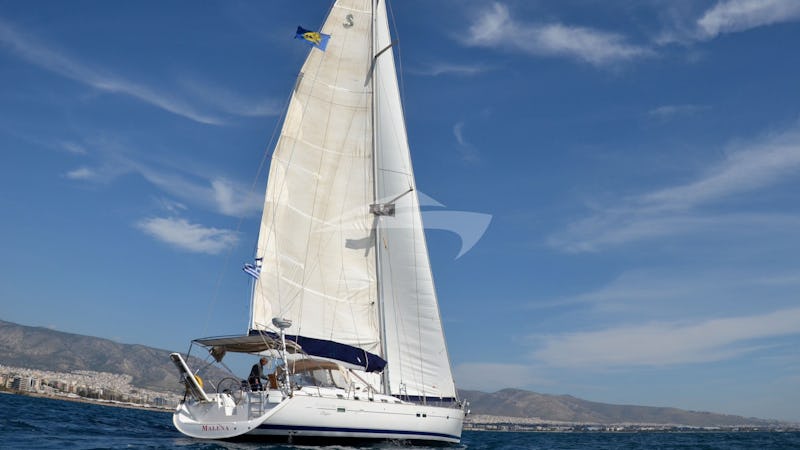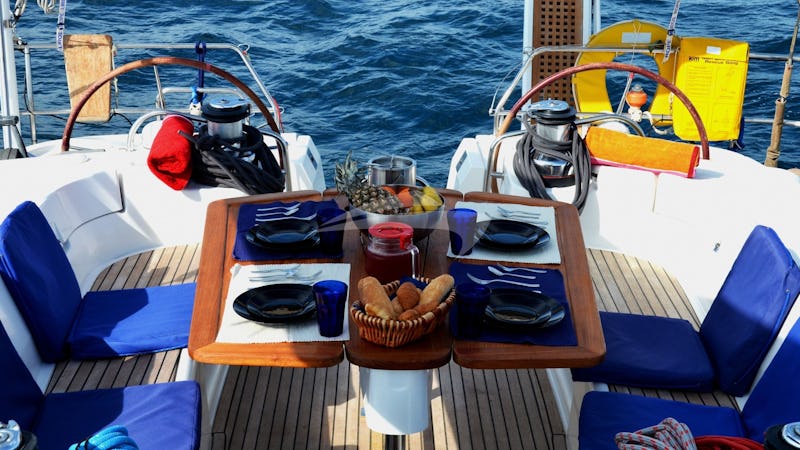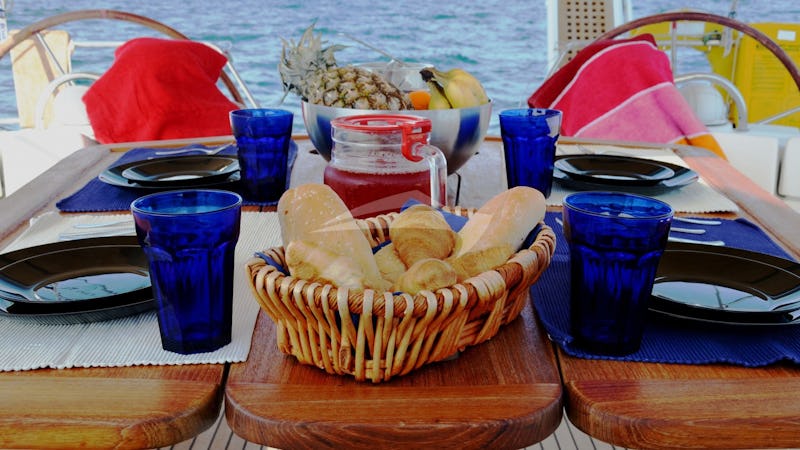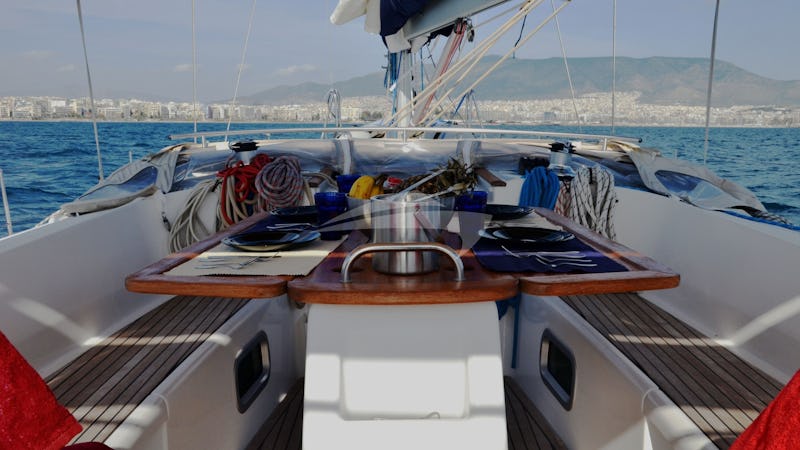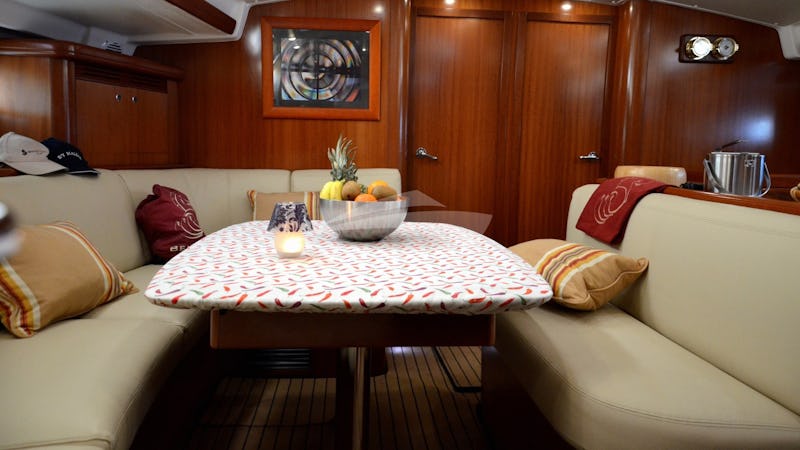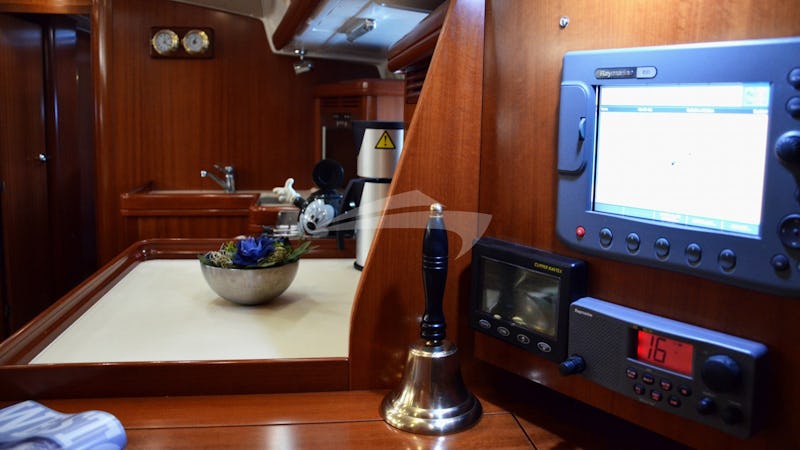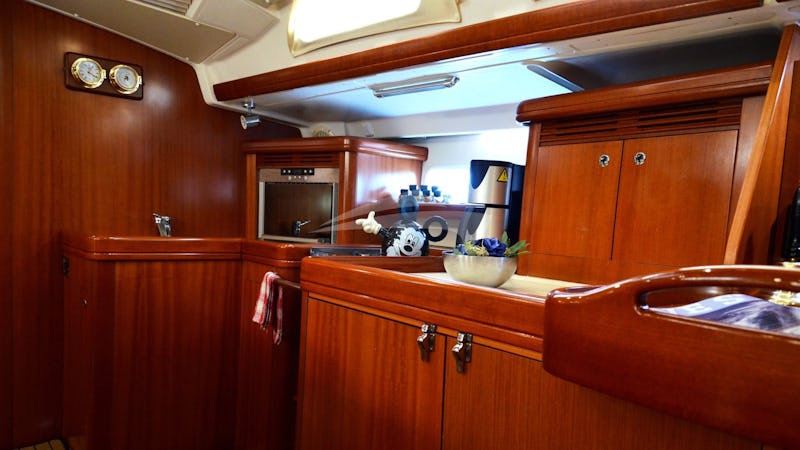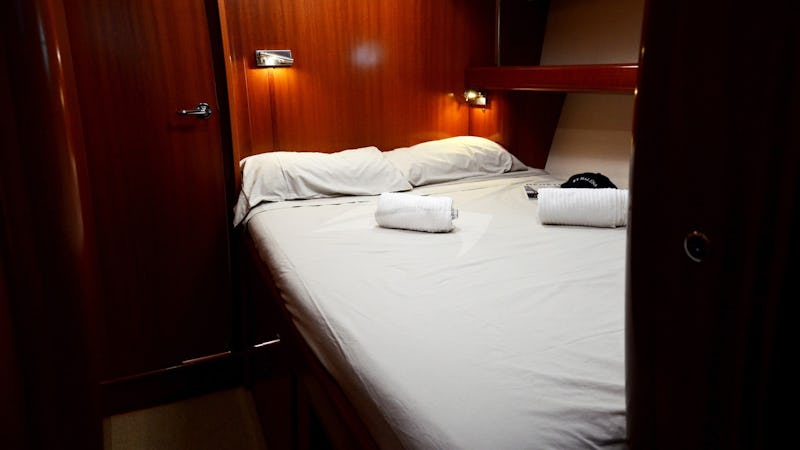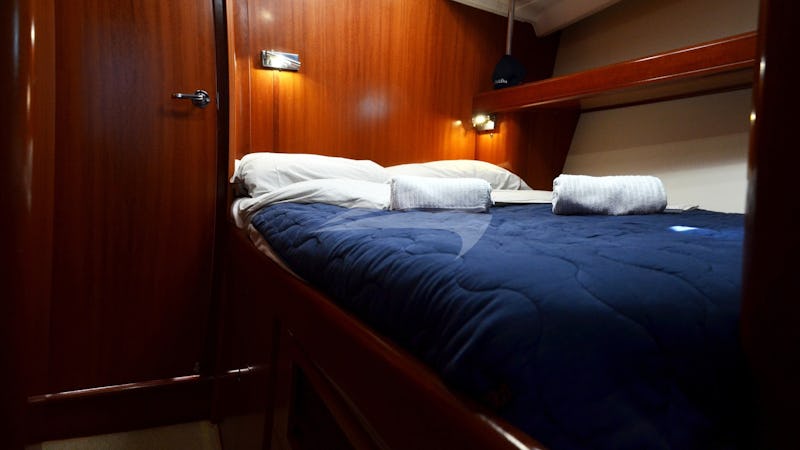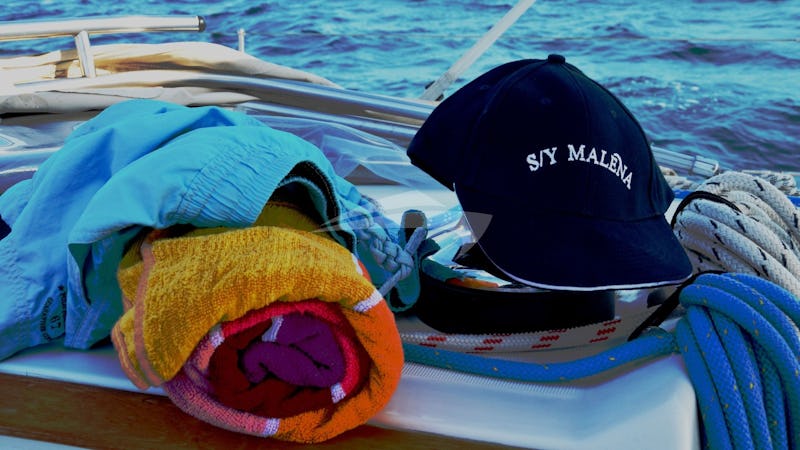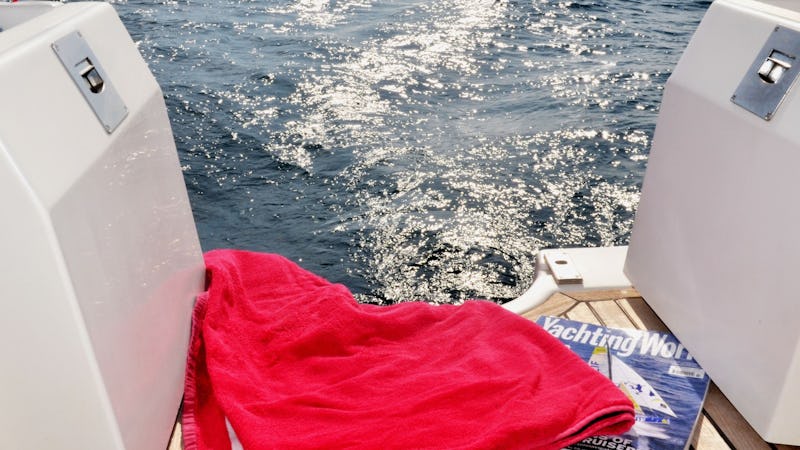 Contact Us For More Information
Captain: Peter Parissis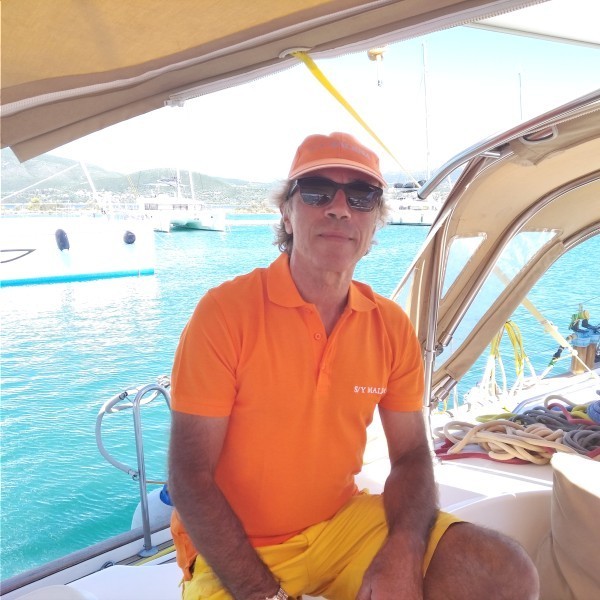 Peter holds a degree in Chemistry, but his true love in life is the Sea. His voyages over the past 14 years, have lead him in every corner of the Eastern Mediterranean.Peter will offer to his guests on board Malena the best of the Ionian Sea: tranquility in hidden little coves with vegetation reaching the shoreline, as well as joyful harbors where the party never ends… Peter is 41 years old, single and speaks fluent English.
Guest Comments 2016
 04-11/06/2016
Thank you so much for all the care and attention you gave Adam, Bindy, Bill and I on the lovely Malena yacht. We have felt so privilegedhaving you Peter as our skipper so confident on the boat and so knowledgeable of all the lovely islands we stopped at. We have all had so much fun including dancing on the deck, lovely meals on board and at restaurants. Such a treat for Bindy and I not to cook…We hope to join us again one day soon as a skipper. Our seven days were simply divine. Best wishes for a happy 2016 season! Thank you to Alena for her happy smile and cooking! 
161053 02-09/07/2016
Dear Captain Peter, Andriana and beautiful Malena…from thievery first moment stepped on Malena you have treated us very lovely and sincethan the time flied, and here we are on our last night on board. We would liketo thank you for all the good memories and your hospitality. Peter you are agreat Captain with a big sense of humor, you were always been available for u sand you did your best, to make all have unforgettable time. With your guideless, we 've seen beautiful places, dined at wonderful tavernas , swimming in amazing waters. It was an unforgettable week for us and we would definitely come back to explore new places and to live a new adventure with you if possible. From now on you have a family in Instabul and we know that we have a friend in Greece! Thank you again for the unforgettable journey!
160686 23/07-06/08/2016
Dear Captain Crazze,
I hope that you had fun with us! I wish you every week you see this page and i am going to miss you Captain Crazze!
Dear Captain Peter, Dear Nadia,
Thank you for the wonderful days spent on Malena happily around the Ionian islands. We have visited places that will be with us forever. The children loved playing With the Captain and Nadia took good care of them.  We always felt in very good hand sand looked after all us during our 14 days on board. Malena was comfortable and everything worked perfectly. The boat and cuisine was exceptional! Thank you Captain, Nadia and Malena for the good time spend together!
160716 06-20/08/2016
Dear Petro and Nadia,
We had a magnificent trip with you. Thank you for the delicious cooking of Nadia! It was all beautiful! I enjoyed everything but thething that I enjoyed more was the kindness of Petro & Nadia! Thanks fo reverything!
Dear Captain Petro and Nadia,
Thank you very much for the beautiful trip and for the tasty food. The hospitality was terrific. Thank you!
Dear Petro and Nadia,
What a wonderful vacation! Your patience with children, your availability, the wonderful places that you showed us, the beauty of the villages of this coast has left us terrific memories! We will remember for allthe cold winter the warmth and the colors of the Greek islands. Thank again and buon vento Malena!
161288 26/09-03/10/2016
Peter and Nadia, thanks for the professionalism and the fantastic trip!
It has been a quiet, relaxing week….and we saw amazing place….Thanks for recent recommender! 
We will bring fond memories of our time in Greek islands!
Thank you!
 September 2015
Peter and Malena,

 


A great trip and a wonderful experience. Beautiful area and a great host and captain!

 



Peter –you took such great care of us on Malena. Katerina's cooking was wonderful all the ladies appreciated not having to plan, shop, cook or clean up in the kitchen, now that's a vacation!! Sailing mercies to you –Lee and Karen

 



Thanks very much for our great cruise, Peter. Yes, the ladies had a most enjoyable vacation. Katerina took perfect care of the gals! The guys also were treated to your skillful boat handling. I know they were relieved to have you do all the med mooring and choosing of the ports! A most marvelous cruise of the Ionian. Thanks again, Mike and Lee


 August 2015
Dear Adriana, Dear Petros,

 


During these two weeks, time flew and we went from beautiful discoveries to marvelous surprises in the Ionian Islands. Our first time on a sailing boat was a success and we appreciated the kindness of Adriana, her fantastic food, the availability of Petros, the chess night of Filippo and Petros and all the swimming moments of this holiday. For me all these times will accompany us during winter and will be great memories. A huge thank you and we wish you all the best –Anne

I loved the Malena boat and swimming in the bays. Thank you Petros and Adriana –Giacomo, Filippo

 



The bays were fantastic, Adriana's food also. I love living on a boat and going around with kayak. Thank you –Lisa

Thank you for the beautiful discoveries of a wonderful under water paradise! All the best –Matteo


 August 2015
Captain Lupo di Mare! Thank you very much for the hospitality, unluckily I spent just week on the fantastic Malena, next time I hope to stay almost the double. I was impressed by your ability (also playing cards, we forgot to play poker!) but also for your kindness and Adrianna too! I felt like being home (and a wonderful home!). Next time we'll have to fish something! I'm sorry for my English, next time will be better! Thank you and I wish you and Adrianna all the best. –Lodo (the president!)

Lodovico has already said all what I think. You are really the Captain that everybody would like to have. Malena is a wonderful boat that brought us to beautiful places. Greece is a fantastic country and you, Captain, with Adrianna showed us the best part. Thank you for everything –Cecilia and Camille

 



Petros and Adrianna, thank you so much for this wonderful week in South Ionian Islands. Everything was perfectly organized and impressed about Petros safe control on his beautiful (maintained with love!) 52'', even with sharp wind it seems he's parking a Fiat 500 in port! Have a wonderful summer –Stefano

 



Really we had a great time together. Thank you a lot for everything. –Carlo, Maria, Giacomo, Marco


 October 2014
From the Cyclades (Santorini, Ios, Mykonos and Kythnos) to the Saronic bay – sailing through the most beautiful spots one only dreams of.
From the most delicious homemade meals by the very very talented Isadora to the most notable sailing from our very impressing Captain Peter.
We had the most amazing trip here in Greece and we can't wait to do it again…
Malena is a beauty and we hope to see all again soon.
Thank you for a wonderful and unforgettable experience and the grand finale-an American style rodeo in Greece!

With much Love,
Andrew & Greta


 August 2014
Thank you Petro & Malena for a wonderful holiday! Our 10 days with you were like paradise!!! You took us to beautiful places and swam in amazing waters. Your hospitality was much appreciated as you and the crew took care of all our needs. You were discrete throughout our trip and very helpful to both adults and children. Thank you for a most memorable holiday. We look forward to another journey with you next year!!
Regards,
Family Antoniou
Ammenities
Indoor audio system, TV saloon, Wi-Fi, 10ft/3.2m RIB 9hp, Floating mats, Paddleboard, Fishing gear - light, Water maker
Diving
Not Insured, Diving by arrangement, Snorkelling gear