Yacht for Charter
MAYRILOU
8717
67ft / 20.7M
| Builder: Sunreef Yachts
| Year: 2017
---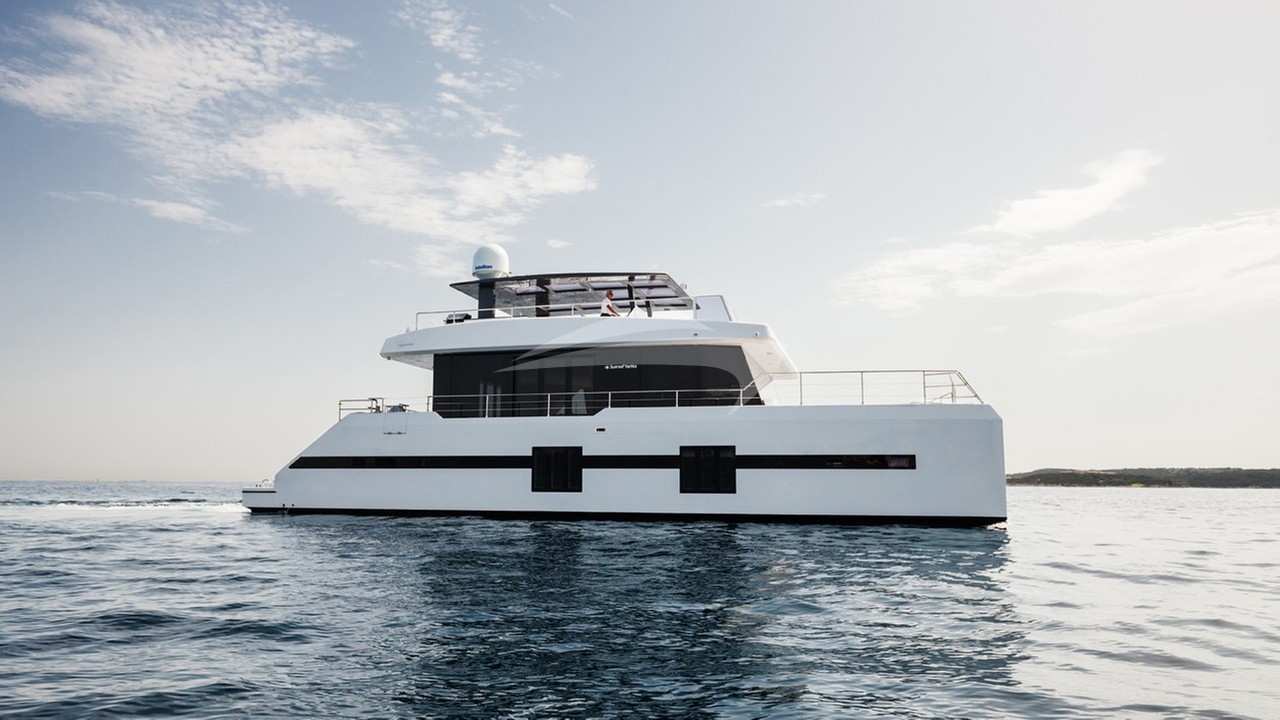 ---
Yacht Charter MAYRILOU By Sunreef Yachts
Cruising Speed
10kts (18kph)
Engines
2 x 500 HP - John Deere
Locations
West Mediterranean
From:
$34,317 - $44,122
plus expenses
Contact Us For More Information
Captain: Caroline BOURDIN (47)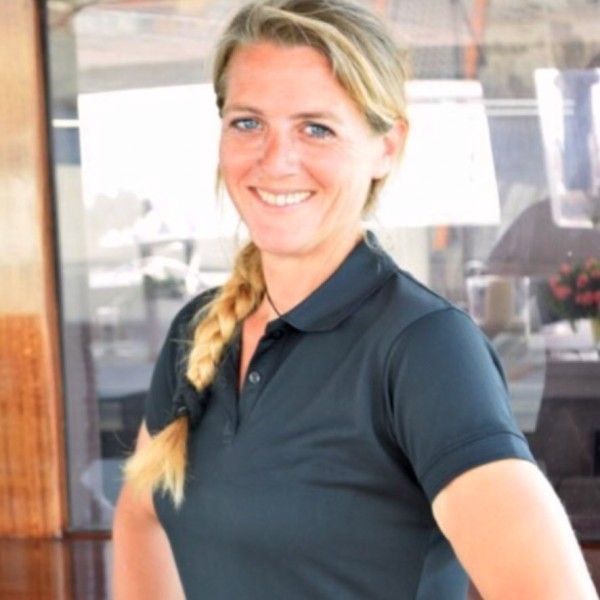 200 & 500 STCW 95
Languages: French, English conversational
Caroline's father was an airplane pilot with a real passion for sailing and the sea.
She was very lucky to travel around the world from her youngest age.
She discovered sailing during family cruises, exploring the West Indies, French Polynesia and the Mediterranean.
She studied management in La Rochelle in Atlantic coast of France and used to make lot of regatta on famous sailing yachts like TUIGA or MOONBEAM.
She worked during 10 years on her own in the organization of events and nautical training.
Then 6 years ago Caroline chose to change her life and became finally a sailor which was her ever dream.
She got all proper diploma & mechanics certificate and did start a new career in yachting!
Caroline has worked on the Mangousta 108 NAISCA V, on the Princess 64 JTM999 and as on the Turkish Gulet VITA DOLCE.
Warm hearted and friendly, she will make client's expectations her priority ensuring safety and best atmosphere cruise.
Engineer - Deckhand: Cedric Nicolas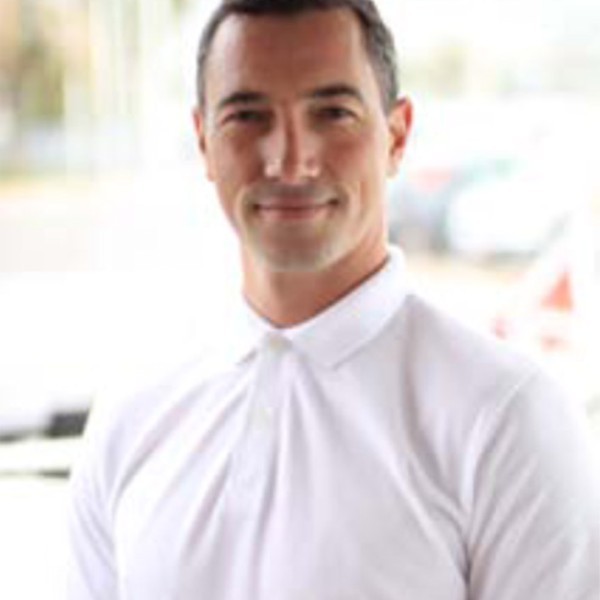 ENGINEER / DECKHAND: Cedric NICOLAS
French
STCW
Languages: French, basic English
Cedric is born in Nice area. He grew up between the sea and the mountain with trips in the islands overseas.
Pushed by his family who always worked in this field, he started his young career working in some famous restaurants and hotels in the French Riviera and in La Reunion Island,
While visiting le Meridien Hotel in Monaco he had the opportunity to start working in the safety field which did bring him to develop various skills including maintenance of mechanical machinery and to volunteer at the SNSM for the safety committee of the yacht club of Monaco, the safety and the security of the marina.
Cedric met Caroline when he was working for the Port master of Golfe Juan. He decided to do everything possible to embark and live on the sea with her. He returned to school to pass his certificates. He took the position of 3rd engineer & deckhand on CAPELLA C, an amazing 60m exploration vessel during nearly 2 years.
Aboard MAYRILOU, he will be available for everyone, dedicated to high-end service and a keen sense of details.
STEWARD/DECKHAND: Laurent BELTRITTI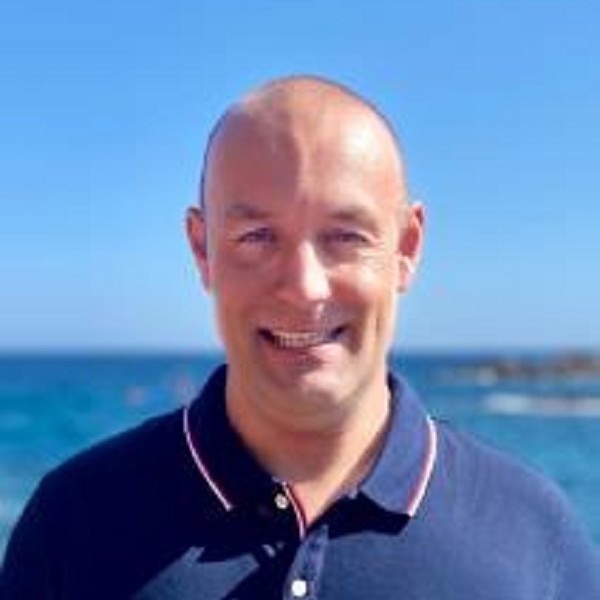 STEW/DECK: Laurent BELTRITTI
French
CFBS - CMP
Languages: French and English
Laurent's father was a flight attendant with a real passion for travel, from his youngest age Laurent was lucky to discover the world.
Travelling between Tahiti, Caribbean, Mauritius, New Caledonia and spending my summer holidays in south of France made me fall in love with the sea. In 2002 After schools Laurent decide to joined the airline industry to keep travelling the world.
During his airline career he was trained to be sensitive to the needs and feelings of others, including guest and other crew members.
He is skilled in dealing with unforeseen situations on a daily basis. Good eye for detail Laurent enjoy delivering excellente customer services. His personal qualities include being adaptable and flexible to changes in the workplace, effective time management and organisation skills.
In 2016 Laurent moved from Paris to Nice to get close to the sea and four years later he started his yachting training (CFBS, PBL2, Deck rating, Jet ski instructor)
His passion for the ocean and travelling makes yachting the ideal new career for Laurent.
His ability to anticipate requirements and attend to the needs of guest in a timely manner will make me a valuable addition to the Mayrilou crew.
CHEF: Luca NOSILIA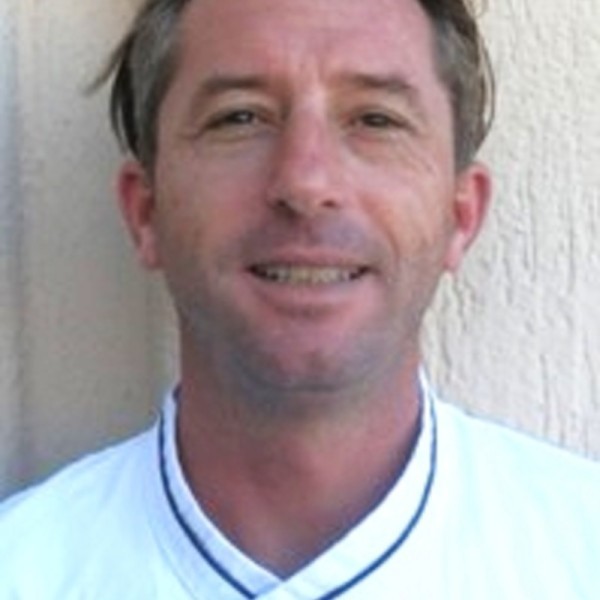 CHEF: Luca NOSILIA
Italian
STCW Basic Training Certificates inc Security Awareness Refresh STCW
ENG1 valid to April 2017 Food Igene Certificate Level 2
Diploma «Italian Classic Chef School of Recoaro Terme Italy
Languages: Italian, French & English
Luca has 25 years cooking experienced.
He worked in the best Hotels, Restaurant in Italy and also owned his own Restaurant.
He has 7 years experienced as Chef on private and charter Sailing & Motor Yachts as M/Y INSPIRATION B 100 ft, M/Y EDESIA 122ft, M/Y LATIKO 143 ft, M/Y ANNABEL2 100ft, S/Y ALLURES 100', M/Y NO NAME 117'
He also worked as salesman for main Italian food distributors, producers for catering and restaurants and worked as manager for a Wine Company.
Luca is able to source in remote area with the ability to cook with fresh daily market produce. He is pleased to adapt his culinary to any dietary. restrictions.
Charter on July 25 - Aug 1st, 2020 / Ajaccio - Bonifacio /  a group of 8  Bulgarian
I wanted to pass on my sincere thanks and appreciation for providing us with such a fabulous Yacht for charter, but most of all please can you thank the Owner personally from me for selecting the BEST Captain/Crew who worked so hard and did a really great job with this one.
It was a lot of hard work for them, the clients were constantly changing their mind and a 'full group' of people on board, and Bulgarian which adds to the communication complexity!
Caroline was absolutely amazing, she was exceptional in her attitude and her approach to every situation.
She was pleasure to work with from a broker perspective, start to end, always positive and smiling and helpful.
The client sent me a nice photo of them all having dinner last night, it looked gorgeous and they added good compliments about the Crew.
So please do be sure to thank the Owner, I want the Owner to know that is it because of crew like this which makes us Brokers promote and book their yachts above all other choices!  And of course MAYRILOU is an outstanding yacht of great quality.
Charter on July 20-27, 2019 / Split – Dubrovnik / Family of 8
Dear beautiful Mayrilou crew (Captain Jean-Pierre, Chef Luca, Chief-of-staff Dorine and Master of toys Max)
There are no words to describe what a fantastic trip this was for all of us. You exceeded all of our expectations. Yes, Mayrilou is a beautiful boat, but it would just be another beautiful boat without the 4 of you. You each, in your and special way made the Mayrilou the most exceptionnal boat that ever « sailed » the Croatian islands. We noticed everything (well almost everything) you did to make our week one we will never forget. Thank you is simply not enough. This was all I hoped my 100th birthday trip would be … and so much more. Thank you, Thank you, Thank you !!! Please come visit us in Los Angeles – We will give you all our contact information. Perhaps we can show you some California hospitality.
T.
Truly thank you guys for such an amazing trip ! We had so much fun and it was due to all your amazing hospitality ! Thanks again and come visit us !
C.
Thank you so much for such an amazing trip you have made this week one I will never forget I hope you all shared as many laughs as we did and remember us again when you play/teach MAFIA to your own friends ! Safe travels to all your future trips !!
K.
This was without a doubt the best week of my life, and that is 100% thanks to all of you. Considering the 5 stars meats from Luca, the navigating lessons from JP, the unparalleled hospitality from Dorine, and boating around with Max, this trip can truly not be best. Thank you all for going above be beyond for us and making this an adventure we'll never forget ! Miss you already !
C.
Many thanks to you all for taking care of us. We wanted for nothing ! It was all thanks to the amazing crew.
S.
Dear JP, Max, Luca and Dorine. We can't thank you enough for the last seven days. Everything was perfect – the food, the ambiance, the locations and the attitude of the crew. Your smiles and friendly nature greatly contributed to the trip of a life time. You all helped J. « 60th Dream » come true. We will never forget the daily breakfast buffet, the beautiful setting for every meal, the can do attitude, the nightly cruises and the endless diving and swimming in the beautiful Adriatic water.
Thank you all so much. Your efforts made our trip more than special ! We look forward to seing you all soon. Hopefully our paths will cross sooner rather than late !!!
C.
Charter on July 7-14, 2019 / Trogir – Tivat / Family of 8
What an amazing trip, and such a nice and attentive crew. Merci pour tout, la bonne cuisine de Luca, les cocktails de Dorine, la pêche de Maxime et les beaux endroits de Juan Pedro Delstanches.
P.
This was a fun trip with seabobs, great food, and confortable beds. The best part was the crew's service and taking cooking lessons from Luca. Thank you.
S.
I am going to miss you crew, the seabobs are very fast, I have them, they are the coolest things, the beds are the most confortable I've ever slept in, they are the coolest. I wish the jacuzzi was very hot. I wish I could drive the boat so the captain couldn't do it, and that's very hard for John Peter to drive. This is the loveliest crew ever and I love them. It's the best day. I wish for breakfast in bed. The life here was amazing. I wished I lived here everyday.
Love
G. (5 years old)
Super équipe ! Merci beaucoup, pour ce séjour agréable sur Mayrilou.
M.
Thank you so much for all of your hard work this trip. The beds are extremely comfortable. I enjoyed using the seabobs and jet skis.
Love
E.H
Charter on March 22-30, 2019 in the Leeward Islands / Family of 9

Thank you for being such a wonderful crew. You made our Spring break the best we have had. The wonderful boat, great meals, sun, water sports and positive way of doing everything is a real credit. Hopefully we will see you all again.
xoxo J. B. C

Thank you so much for making this an amazing trip! I had so much fun! You all did everything possible to make this amazing and memorable! Thank you all for everything you did!
F.

Thank you for the best trip ever. You guys were amazing. Thank you for making the trip great. 
From M.

Our best Spring Break ever! Thank you for an amazing relaxing week in Antigua. You all made us feel right at home and the trip was perfect from beginning to end.
xoxo the W.

Thank you all for being the nicest crew ever! I had so much fun on Mayrilou! Thank you for all the work you did for us. It was a great trip
Love, F W.


Charter on December 30 - January 6, 2019 in St Martin / American family of 8
The most memorable trip! We are so grateful for the crew and accommodations...Every meal was wonderful... such attention to detail. We met so many wonderful and amazing people. We will be back to the BVI'S
B, D.

Best crew we have ever had. Treated us like royalty, helpful and fun. We want another week! until next time,
J & J

Max and I were landing in Tortola with no idea on now or who to call! We were in the blind for a second when out of nowhere. Hero Jiorgos was standing outside the airport with our names on a sign!! Stelios waited for us to arrive and gave us a warm welcome that tasted our whole week.
If we needed something, there they were. So attentive, so much hospitality, so much comfort.
On top of that, Nick our Chef was absolutely incredible. Every meal was savory and just incredible. This was one of the most wonderful vacations we have ever had. Jumping in the water, snorekling, drinks etc... These two made this wonderful.
We will most certainly cross paths again.
Thank you for the best new Years Eve.
Enjoy Greece!
With love, M, D

The best crew! We felt at home on this amazing boat. Every single need was met with joy. We had a fabulous time... We would love to come back... something tells me we will.
Thanks for everything. First class all the way.
Love, M & J

Dear S.

Our trip was perfect and a great way to celebrate Martin's birthday which Luca made an amazing dinner (that even included a cake!)
We all absolutely loved our time on the Mayrilou. The crew were incredible. From Caroline's flawless captaining to Luca's sublime food, Cedric's ability to do just about everything; the man does not need sleep!. And lastely sweet Dorine with the adorable laugh was such a pleasure to have around.
I wouldn't have changed a thing (except perhaps the choppy crossings - which is no fault to Caroline - just the conditions). caroline organised a great itinerary for us, spending time in St Barts, Anguilla and a sweet island off st Marteen.
The boat was so spacious and well appointed and allowed for anyone who wanted space to have it.
The toys were a huge hit; especially the wake boards and seabobs.
Once again thank you for all!
C.

The outstanding elements of the trip were the crew and the commun spaces aboard.
All the crew were very good, but captain Caroline and Cook Luca in particular. The onboard space was of a very high standard and massive for a boat for this lenght.
Anguilla and St Barts were wonderful locations and Caroline found the best anchorage especially for St Barts New Year fireworks!
Highpoint di a great job with our charter, especially given our original charter was cancelled at short notice, and you found a great wonderful replacement.
Many thanks.
M.


Ammenities
DVD player saloon, Indoor audio system, iPod dock, MP3 music server, Outdoor audio system, Satellite TV, TV all cabins, TV saloon, Wi-Fi, 15ft/4.6m Honda 50hp, Beach games, Kayaks multiple, Paddleboard, Tube - towable, Wakeboard, Water skis - adult, BBQ, Coffee machine, Deck shower, Big game fishing gear, Light fishing gear, Ice maker, Jacuzzi on deck, Sun cushions, Sun loungers, Swim platform, Water maker
Diving
Not Insured