Yacht for Charter
NOMAD IV
6027
99ft / 30.2M
| Builder: Maxi Dolphin
| Year: 2013
---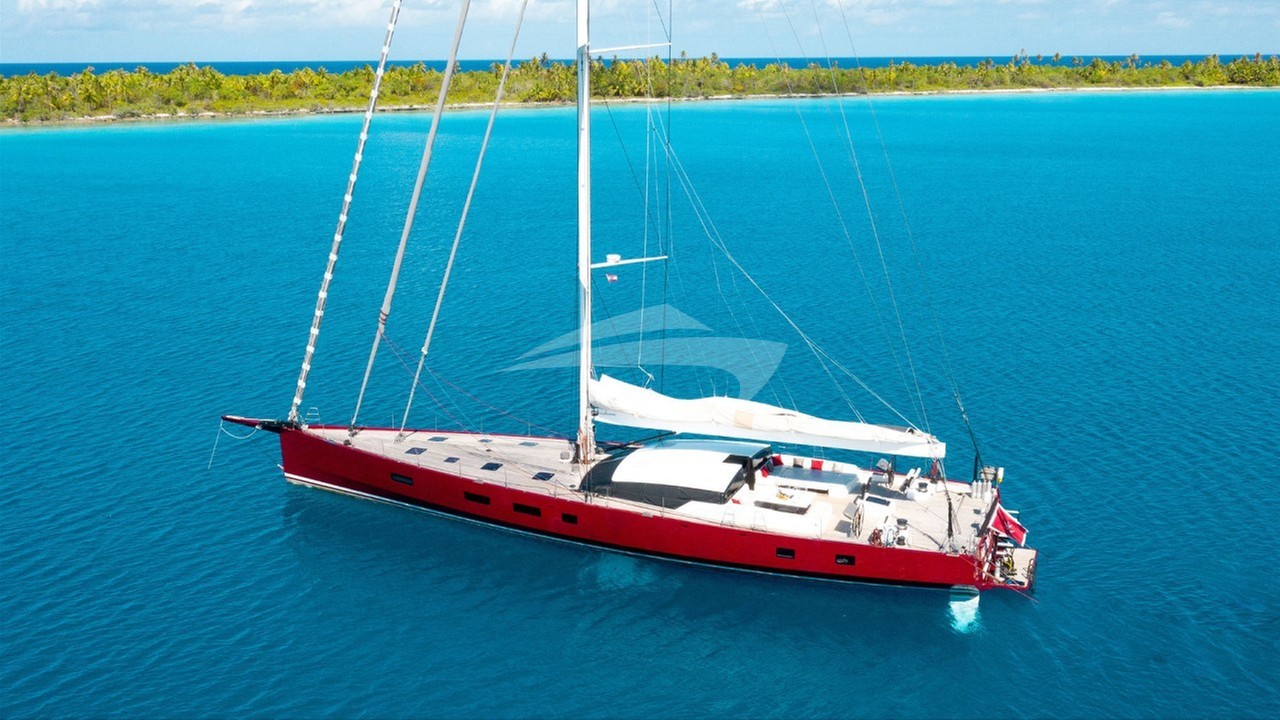 ---
Yacht Charter NOMAD IV By Maxi Dolphin
Cruising Speed
11kts (20kph)
Engines
Yanmar 370CV – 213Kw
Locations
Caribbean, East Mediterranean, West Mediterranean
From:
$59,119
plus expenses
Contact Us For More Information
Captain: Philippe Delmare
Philippe has never been far from the sea, he is sailing full time since 2007. He has been onboard NOMAD IV since 2019 when the owner started his world tour onboard. NOMAD IV started to sail to Rio de Janeiro, Argentina and Ushuaia. In 2020, she went to Antartica and then stopped in New Zealand 6 months for a refit, and then stopped in French Polynesia for almost a year.
Philippe is responsible for navigation, safety, the overall running and financial management of the vessel, crew and guests. He ensures the safe and efficient operation of the yacht at all times, in¬cluding compliance with all safety procedures and regulations. He takes care of adhering to flag regulations, port state and local laws and regulations, and manages the crew to ensure adherence to, and a full understanding of, the vessel's policies. He provides daily leadership for the crew and encourages team¬work, individual growth and personal attention by delegating duties and supervising all crew tasks.
Languages Spoken : English and French fluently.
Education , Licenses & Certificates
• RYA / MCA Yachtmaster Ocean
• 4 years Business School (Accountancy and Finance)
FIRST MATE: Maurizio DAYAN
FIRST MATE - Maurizio DAYAN - Italian
Sail and work experience
Born in Mallorca, Spain, Maurizio has Italo-Argentinian parents to introduced him to the sailing world and nautical industry at a very young age. He is a tidy and well-organized person, always resourceful with a positive energy and creative mind. Constrantly looking for a chance to keep learning, growing and always sharing his knowledge with others. He has worked on more that 7 yachts of various sizes over the years and sailed more than 40 000 nautic miles.
Job description The First Mate is second in command aboard the vessel and is capable of assuming full command should the Captain become incapacitated. The Captain relies heavily on the First Mate to supervise and coordinate day-to-day activities of all members of the deck department, and to participate fully in those activities.
Licenses & Certificates
• YachtMaster Offshore
• Food Safety Manager Certification
• STWC 95 VHF/Marine SRC
• Open Water Diver Certificate
• Performance and Ocean Sailing (Atlantic Sailing School)
CHEF: Julia ROBERT
Sail and work experience
Julia has been Chef onboard NOMAD IV since 2019 when she joined the team for the world Tour. Before that, she was chef on a yacht in Martinique, and also in a restaurant in a ski resort in the French Alps. She has had different experiences from 2012 in several restaurants across France, including baking experiences.
As the Chef Julia is responsible for the crew and guest meals throughout the charter, ensuring that the food is enjoyable. She is a creative cook, varying his meals to provide variety and according to the location of NOMAD IV in order to have as much relevance as possible to the country being visited.
Licenses & Certificates
HACCP Course Certificate (2015)
Bachelor's Degree (2009)
DECKHAND: Aner JONAS
DECK HAND - Aner JONAS - New Zealander
Aner has been Deck Hand onboard NOMAD IV since 2020 . He joined the yacht in New Zealand and sailed to Tahiti, Panama, West Indies, and France. Prior, he was a Deckhand on high speed ferries at Fullers360 and a third mate on the "Spirit of New Zealand", after he had finished a 15 month Cadetship program on the "Spirit of NZ". He has a wide experience in maritime life from small sailboats to tall ships, High speed ferries, Coast Guard and Navy Cadets NZ. Aside from sailing knowledge, he bring s an excellent teamwork, basic enginee ring, a wide experience in a leadership position and youth development. As deck hand Aner is responsible for the cleaning and maintenance of the exterior of the vessel
Licenses & Certificates
STCW Basic (2018)
STCW First Aid Level 1 and 2 (2018)
STCW Crowd Management (2018)
Maritime Restricted Radiotelephone Operator's Certificate (2018)
Skipper Restricted Limits 24m endorsement and passenger endorsed (2018)
Cadetship on the « Spirit of New Zealand »
Open Water Diver (2015)
DECKHAND: Catherine HARTMAN
Catherine has been a Deck Hand onboard NOMAD IV since 2021 . She also joined the yacht in New Zealand and sailed to Tahiti, Panama, West Indies, and France. Prior, she was a Deckhand on Windrose of Amsterdam and crew for various regattas. She is creative, highly self-motivated and outdoor-loving person. Always positive, resourceful and well-organized with a strong will and commitment. As deck hand Catherine is responsible for the cleaning and maintenance of the exterior and interior of the vessel
Licenses & Certificates
STCW 95
Bluewater Academy, Palma de Mallorca
Padi Rescue Diver Certificate / Divemaster
Food Safety Manager Certification
STEWARDESS: Lou PAULS
Lou recently joined the team onboard NOMAD IV. Before that, she was stew and participated in many charters in Corsica last summer 2021 and then in the Caribbean since . As the stewardess Lou is responsible for the maintenance of the interior of the superyacht and providing the highest st andard оf hоѕрitаlitу аnd ѕеrviсе in line with the owners and guests expectations
Licenses & Certificates
CFBS | EFPMA – Martinique (Basic Safety Training Certificate)
Ammenities
Cell phone, Indoor audio system, Satellite phone, Wi-Fi, RIB, Jet ski, Kayaks multiple, Paddleboard, Paddleboards multiple, Tube - towable, Wakeboard, Water skis - adult, Light fishing gear, Sun cushions, Sun loungers
Diving
Insured, Snorkelling gear, PADI Instructor