Yacht for Charter
OCEAN SAPPHIRE
6863
133ft / 40.8M
| Builder: Rodriquez Yachts
| Year: 2010
---
---
Yacht Charter OCEAN SAPPHIRE By Rodriquez Yachts
Designer
Foster & Partners
Cruising Speed
10kts (18kph)
Engines
2x1044 Caterpillar
Locations
West Mediterranean
From:
$105,480
plus expenses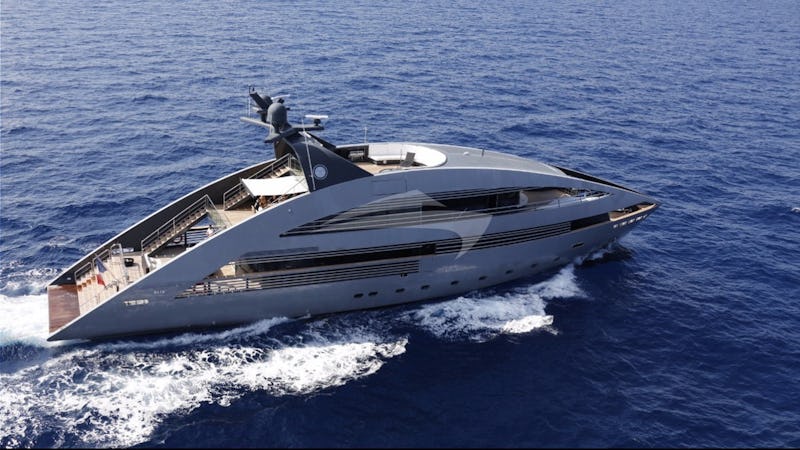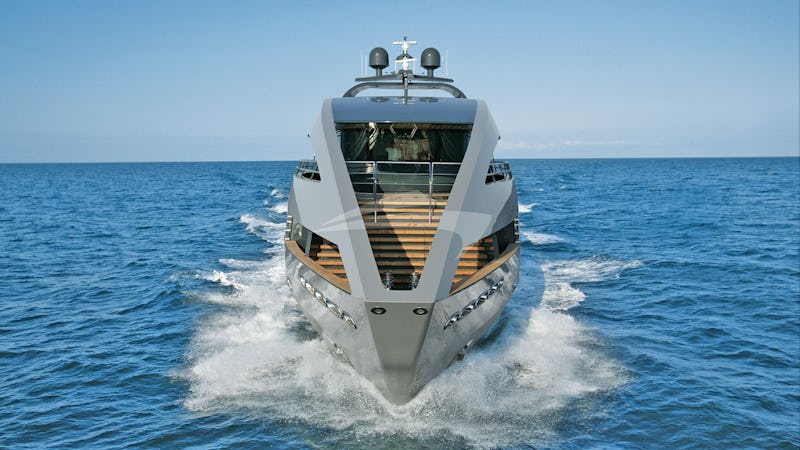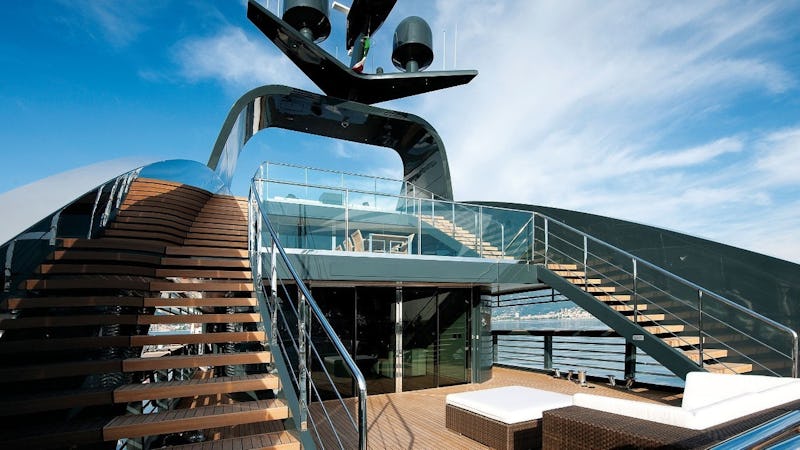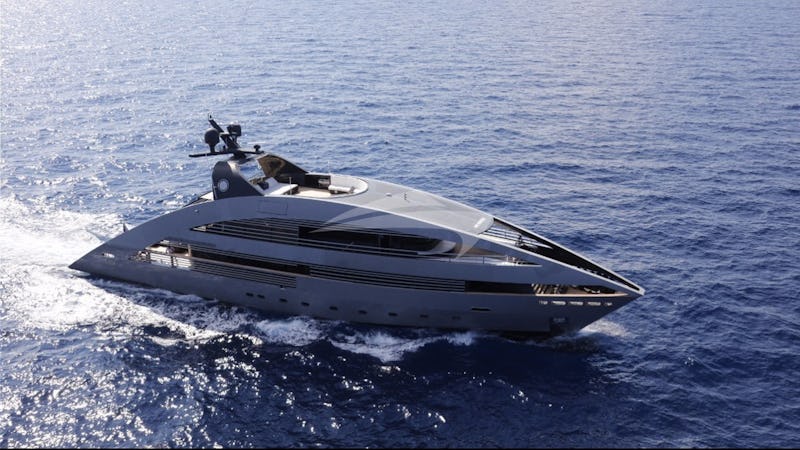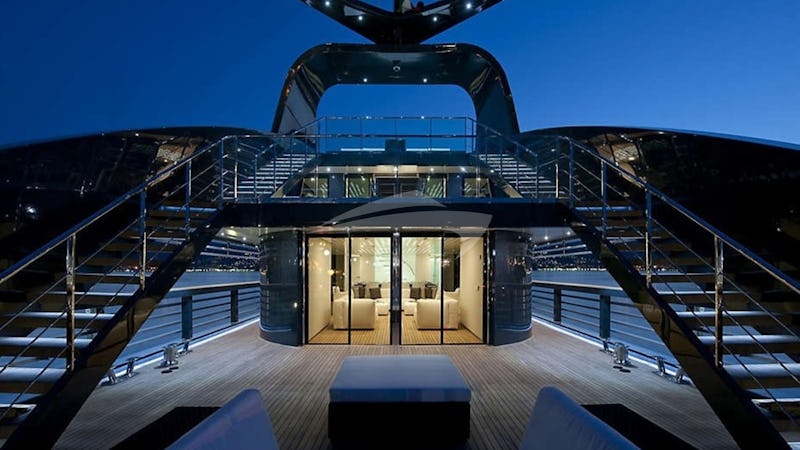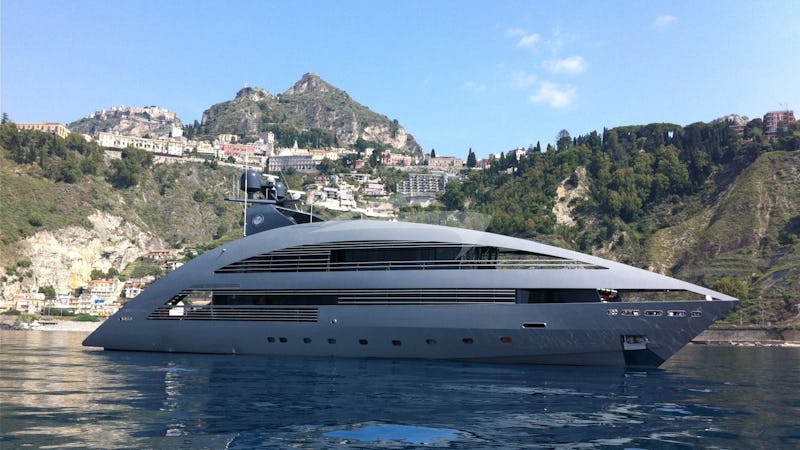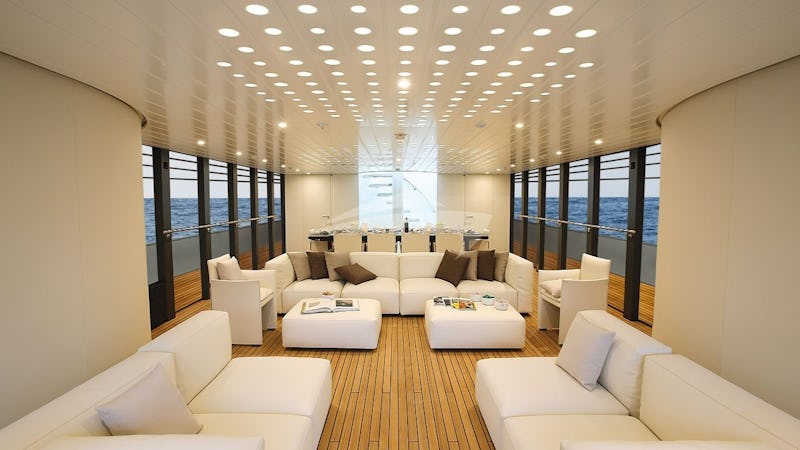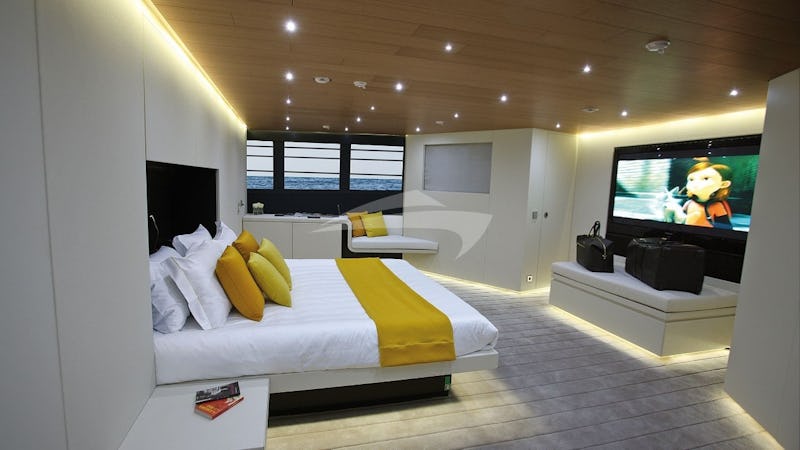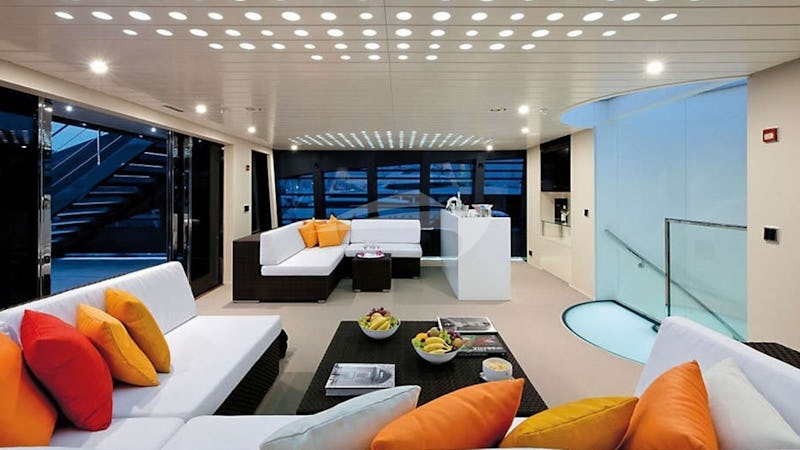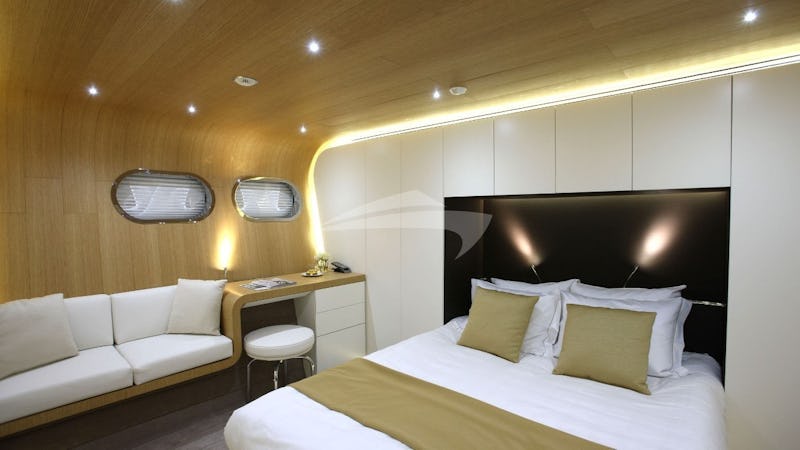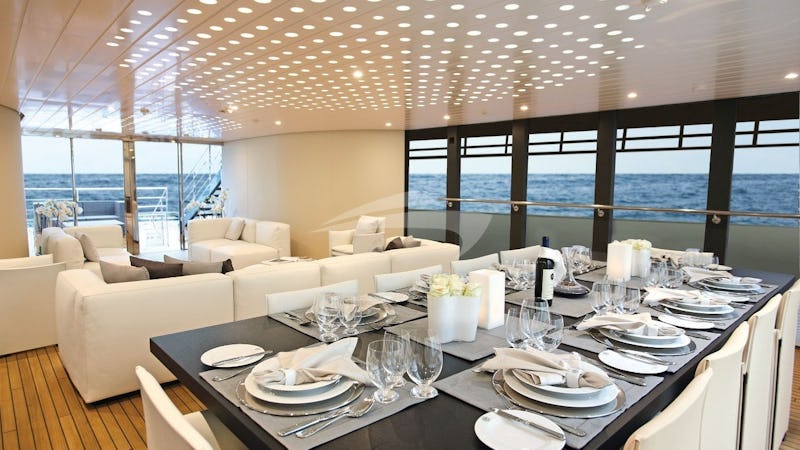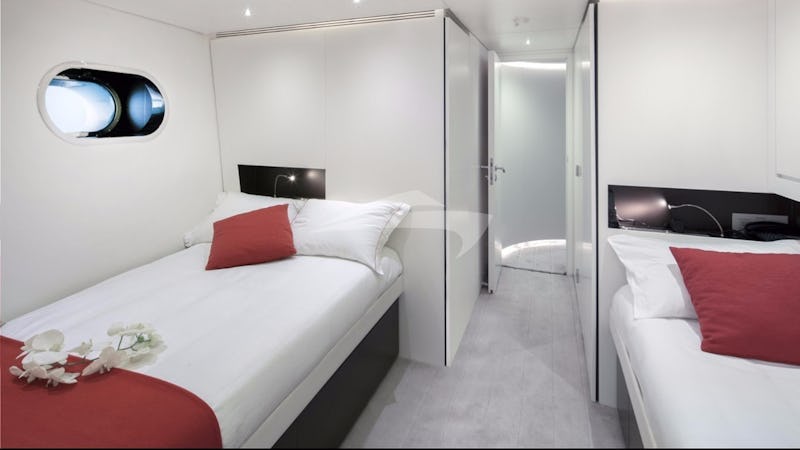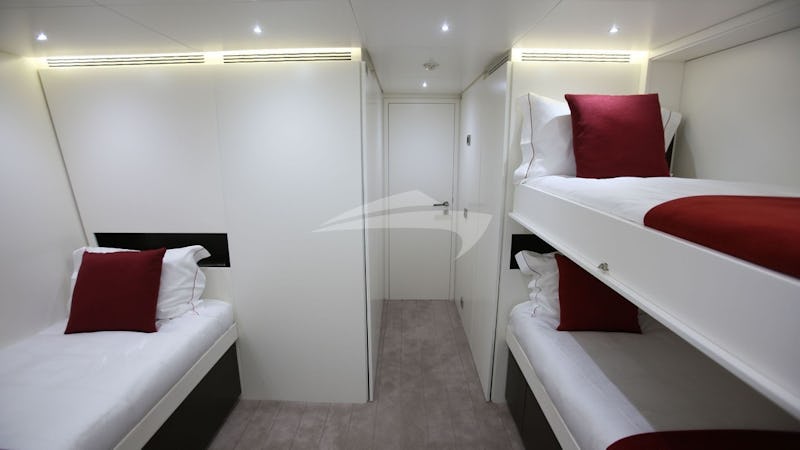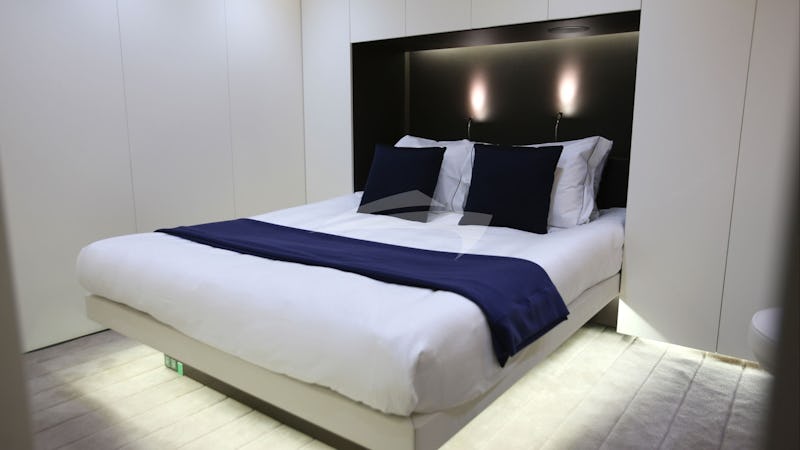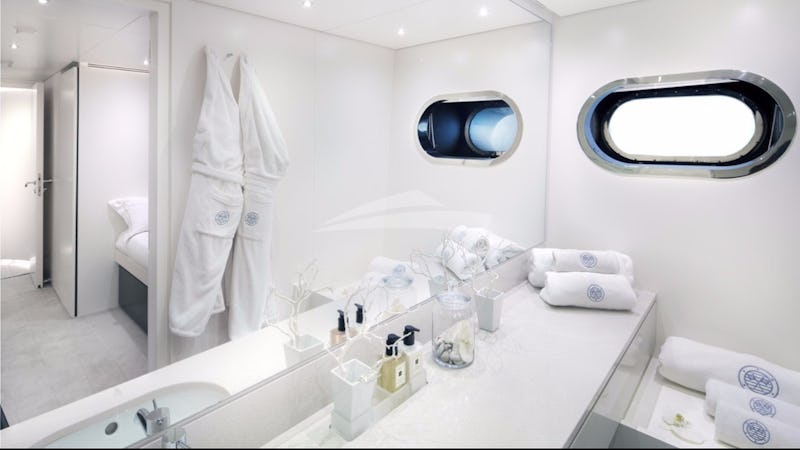 Contact Us For More Information
Captain: Yves-Marie Loudoux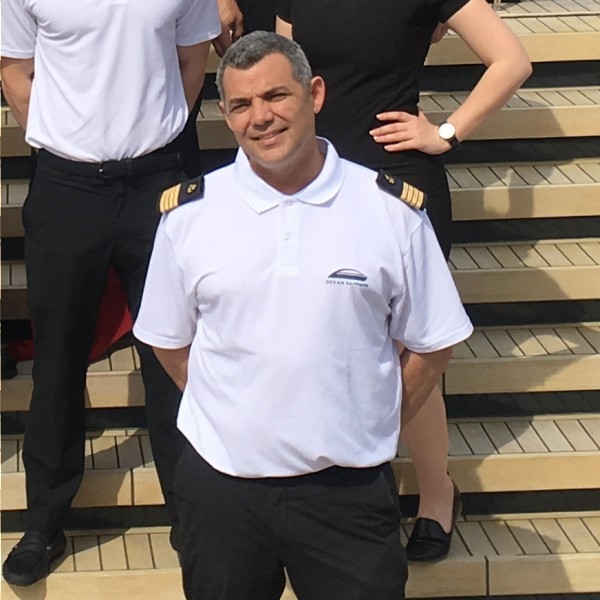 Yves-Marie Loudoux - Captain
FRENCH – 46
Sail and work experience
Yves Marie is a lifelong yachting enthusiast; hailing from Brittany and growing up on a sailing yacht between Africa, the Caribbean, Brazil and Venezuela there is nothing Yves Marie is more passionate about than being at sea. With experience as a captain, first mate and technician for a wide variety of both motor and sailing yachts.
Previous yachts: LALIBELLA, BLUE ICE, MOONLIGHT II, CANNON BALL, MAXI ONE DESIGN (27m Farr), NEMO POLYNESIA, IKRA II
He speaks
French (native), English (fluent), Spanish (basic), Italian (basic)
Feel free to contact us for the full Crew Profile.
First Officer: Maïté Maes (33)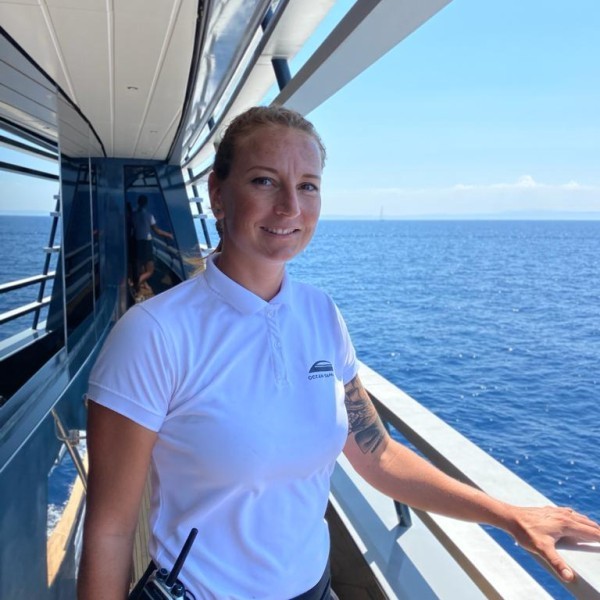 Sail and work experience
After a career in commerce as well as a sailing world tour, Maïté left everything to follow her passion, the sea. She has obtained her Master 200 in 2016 and is working towards her Master 500. She has experience working as a deckhand and stewardess over the past four years, and aims to increase her experience whilst building a good reputation and gaining more responsibility. With more than 10 years' experience as an assistant, she can anticipate the needs of others and remain calm under pressure.
Previous yachts
ANNAMIA, SILVER FOX, MUMU, SABBATICAL, FUNKY TOWN, SIDURI II, LUCKY STAR, S/CAT ECOLORATO LEVANTIN, TEMPEST
She speaks
French, English, basic Italian
Job description
Maïté has the expertise required to stand-in for the Captain in his absence, acting as second in command. She assists the Captain during navigation and participates in all on-deck operations, respecting guest's activities. She has extensive knowledge of yacht maintenance and is responsible for the running of deck equipment and machinery.
Education, Licenses & Certificates
2020 STCW 2010 II/2 - Master 500 (diploma)
2020 - Automatic Radar Plotting Aids (ARPA)
2020 STCW 2010 VI/3 - Advanced fire fighting
2019 - Proficiency in survival craft and rescue boats
2018 - ECDIS - Electronic Chart Display and Information System
2018 - STCW 2010 A-II/3 - Master 200 (Captain's certificate)
2018 - PWC / PWI - Personal Watercraft Course & Instructor Licence (jet ski)
2016 - STCW 2010 A-I/II - Basic Safety Training (Revalidation)
2016 - - Master 200 (diploma)
Stewardess: Johanna Fabre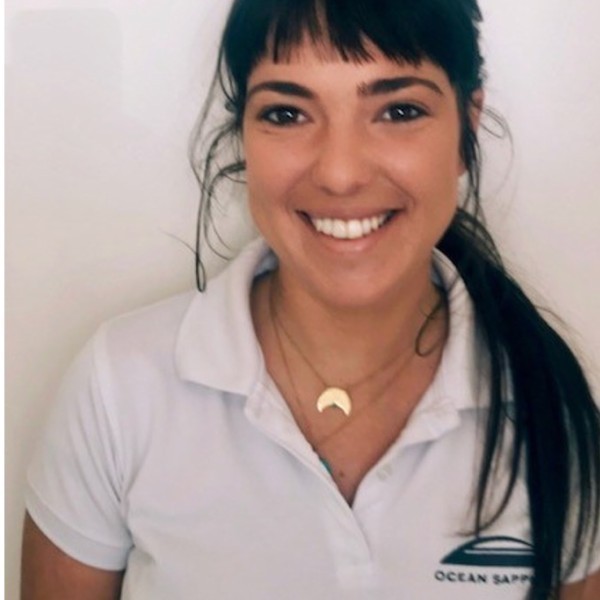 Johanna has a large amount of hospitality experience she worked as
head waiter in a number of restaurants all over the South of France
before moving into the yachting industry. In 2017 she completed
a transatlantic crossing aboard S/CAT NABUCHODONOSOR, and
has since completed a number of charters aboard sailing and
motor yachts as a stewardess, chef and deckhand. She now finds
herself aboard OCEAN SAPPHIRE with the experience to confidently
welcome guests.
Chef: Patrice Bellon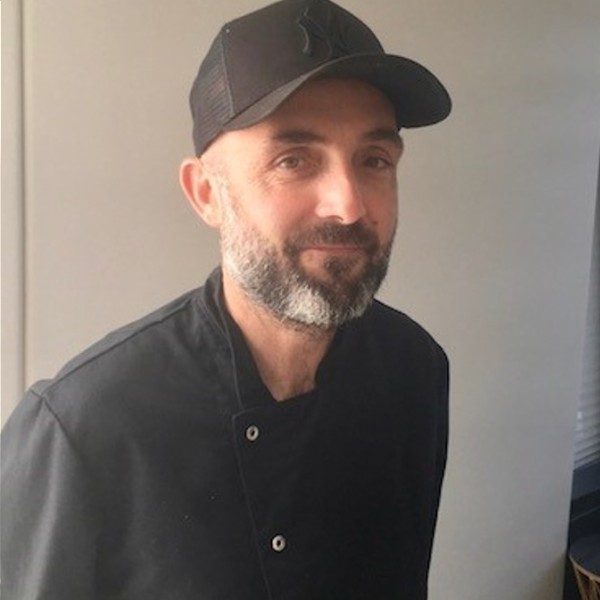 Patrice is a veteran chef, having worked in the industry since 1998.
Over the last 21 years he has made his way through the ranks of
various restaurants and hotels, even working at some with Michelin
stars! From there he joined the yachting industry, working most
recently on M/Y MOSKING in 2017. He can cook food from all over
the globe, creativity and authenticity are his trademarks.
Seaman: Benjamin Christophe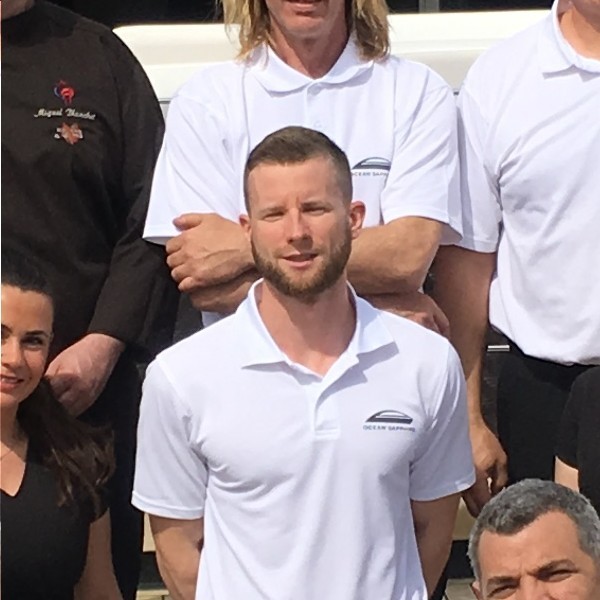 Benjamin began his career in marketing, spending a year working
for large companies such as Schweppes and Société Générale. From
there he went into management working at Aldi and Leroy Merlin.
His yachting career began on S/Y BABOON where he worked as a
deckhand before moving on to motor yachts DREAMCATCHER and
LADY TAHITI. He is now a seaman aboard OCEAN SAPPHIRE with
varied and extensive experience.
Chief Stewardess: Julie Sanner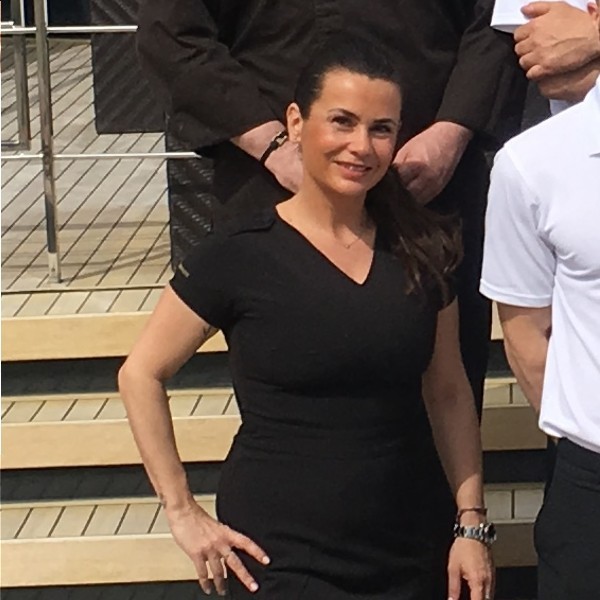 Julie began her career in customer service experience, working in
various Cannes outlets such as EVE, Planet Kids, Just For You and
IKKS. From there she went on to become the Secretary Treasurer
of the Prud'homie de Peche in Antibes. Her career in the yachting
industry began with a transatlantic crossing aboard SUPER SERVANT
4. Since then she has gained 8 years of stewardess experience on
various motor yachts including GALATEA, ELENA, AFRICAN QUEEN
and DELHIA..
Chief Engineer: Florian Colle (30)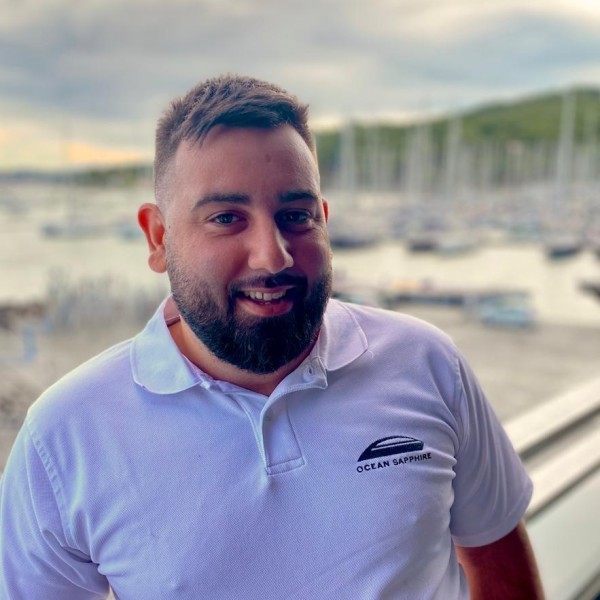 Sail and work experience
Florian began his career as an Engine Cadet Officer in 2011, before getting his first Chief Engineer position in 2012 onboard M/Y MABRUK III. Since then he has been Chief Engineer on numerous boats throughout the West Med, before joining the crew of Ocean Sapphire in 2020
He speaks
French, English, Spanish
Job description
Zikrullah inspects machines, engines, transmissions etc. and runs diagnostic tests to discover functionality issues. He conducts repairs aiming for maximum reliability, he troubleshoots reported problems and resolves them in a timely manner. He performs thorough maintenance on machinery, equipment and systems, he replenishes fluids and components of engines and machinery. Zikrullah provides consultation on correct maintenance and preventative measures to machine or vehicle users. He also keeps logs of work and reports on issues
Education, Licenses & Certificates
• Certificate of proficiency in advanced fire fighting
• Certificate of proficiency in survival craft
• Tanker ship certification
• Ship Security Officer
• Medical training certificate 2
• Second Engineer Unlimited III/2
• Chief Engineer < 9000 kW
• Chief Engineer 3000kW
• Engine Officer On Watch III/1
Hobbies
Rugby, Skiing, Swimming, Scuba Diving, Environment, Boating, Spearfishing
Ammenities
Wi-Fi, 16ft/5m BSC 70hp, 11ft/3.5m Arimar, Inflatible Tender, Banana boat - towable, Jet ski, Kayak, Kneeboard, Paddleboards multiple, Tube - towable, Wakeboard, Water skis - adult, Bicycles multiple, Exercise equipment, Fishing gear - light
Diving
Not Insured, Seabob, Snorkelling gear