Yacht for Charter
OCEAN STAR
8716
60ft / 18.3M
| Builder: Beneteau
| Year: 2015
---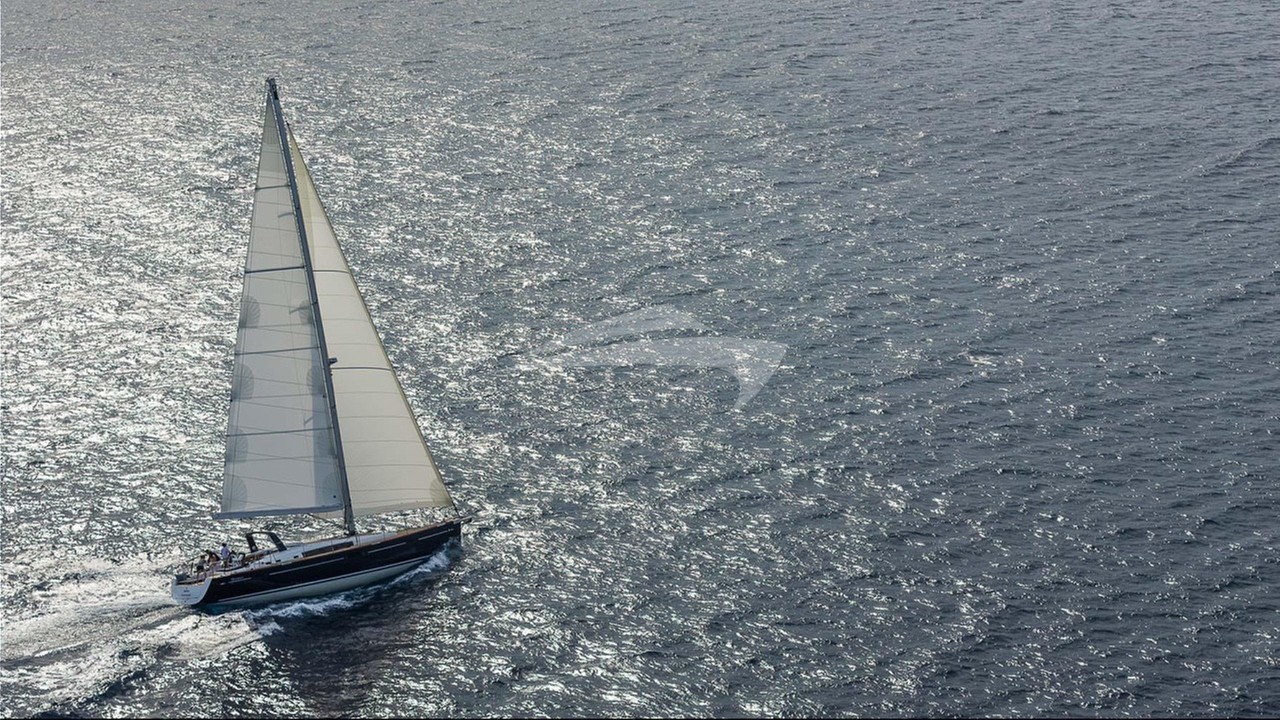 ---
Yacht Charter OCEAN STAR By Beneteau
Cruising Speed
7kts (13kph)
From:
$15,700
plus expenses
Contact Us For More Information
Captain: Hugh O'Brien (61)
Born in England, now permanent US Resident with a family home in St Augustine, Florida.
Hugh started competitive sailing and ocean racing in the UK & France in 1987 (30 years experience). He completed the intensive Royal Yachting Association (RYA) Yachtmaster 300 Ton Sail & Power Commercial License in 2002, and worked as a Captain & Chef in commercial yachting in the Cayman Islands, Virgin Islands, USA & Asia.
Hugh ran a 50 ft Crewed sloop as a Captain/Chef in the Virgin Islands from 2007-2011.
A 20 year career in Marketing & Sales for IT & Database companies saw Hugh working in some 20 countries and heading up operations in Europe, US, Asia & Latin America.
In 2017, Hugh purchased a new 60 ft Beneteau sloop (Ocean Star) with his partner Ellen in Charleston, leading to a maiden season for the yacht and crew in the Virgin Islands for 2018.
Hugh attended culinary classes in Europe, Japan and France, and specialises in Mediterranean and Asian fresh food dishes with premium ingredients.
Hugh is a social drinker but non smoker, no drugs, no criminal record, clean licenses and a broad sense of humour when trying to catch fish!
Mate: Vivianne Swietelsky (44)
Vivianne Swietelsky
Chef/First Mate Ocean Star
Vivianne, or "Chef ViVi" is based in St Thomas & Miami. She is known for her authentic interpretations of the world's great cuisines – American, Mediterranean, Southeast Asian, Indian & Latin American – as well as for being an outstanding pastry chef and cocktail mixologist. For as far back as she can remember, Chef Vivi has been passionate about food and the artistry of its preparation.
Born in the U.S. to an Italian father and a Venezuelan mother, she grew up in the United States, Italy, Switzerland, Germany, and Mexico, and is fluent in five languages. Her family life revolved around the enjoyment of great food and her mother taught her to cook instinctually, from the heart. Another one of Chef ViVi's passions is sailing, and she has enjoyed working on sailboats around the world. She also has an ASA Certificate for Offshore Sailing gained in the U.S. Virgin Islands and has owned and operated several Beneteau yachts.
Late April, 2022, guests in the USVI texted the captain of OCEAN STAR once they boarded their flight home on St. Thomas
We had an absolutely amazing time. We knew the weather and water would be beautiful, but we had no idea how fortunate we were to have you as our Captain. You literally made the trip for us. You were fantastic with the kids ( who both adored you) and Beth & I so enjoyed all of our time with you. Doris was great with the kids as well, and the food was always delicious. Truly the trip of a lifetime.

We will be singing your praises when we get back to the States and hope you see more than a few of our friends in the future. Kenzie just told me she already misses you & Doris.

We will be back for certain and are very proud to be part of the Ocean Star family! And we would love to see you in RI… please know you are always welcome.

Mid-April, 2022 guests in the USVI aboard OCEAN STAR wrote:
Hugh is a sheer delight to be with as well as an accomplished leader. It is clear he set the tone for the entire experience and Doris is an accomplished chef with a well tuned service ethic. Was truly a memorable experience and the service was a big part of that.

In any business the top 5% distinguish themselves through attention to detail and attitude. This is a top tier crew.

Guests aboard OCEAN STAR for a USVI charter in late November, 2020, wrote:

When you arrived, your first impression of the yacht was: 
We thought is was strikingly beautiful, with its tall rig, navy hull, and orange accents.  She is a beauty!  The interior was equally as nice, clean, neat and contemporary. Loved it.
What did you think about your accommodation?  Cabins, beds, bathrooms: 
For a sailboat, they were very commodious.  Loved having the enclosed shower and the bed was very comfortable.  The AC was wonderful for sleeping.
Salon, cockpit, deck space:
All very nice, though we spent little time below.  The big new Bimini was great and the deck space was very roomy, fore and aft.  Loved the smim platform.

Was the boat kept clean during your charter (your cabins, the bathrooms/heads, your towels, bedding, the cockpit, the galley)?
Yes, crew was always with prep, cleanup, and maintenance.  A lot of activity and storage packed into such small spaces. We were impressed.
What did you enjoy the most on board?
The service!  Crew was always ready with whatever we needed or asked for.  I loved the cockpit and our stateroom.  
Please describe your Captain (professional/outgoing/friendly etc.)
Hugh was all of these things and more!  We loved him, so friendly, fun, knowledgeable, accommodating.  We would be hard pressed to find a better Captain on any charter.
What do you think about your itinerary, the places and bays you visited and the activities you have done?
We quickly got over our disappointment in not getting to cruise the BVI.  We even passed on going to the Spanish Virgins or St. Croix.  The Captain was willing, but we found St. John to offer all we hoped for and more.  Even overnights in Charlotte Amalie harbor were great, with the mountainside and harbor lit at night…could have been the Med.
Please describe your chef (professional/outgoing/friendly etc.)
Hugh was great.  Enough said.
Please describe your meals (presentation, quality, quantity)
Beautiful food and upscale presentation.  We ate like royals!  Small portions for us seniors kept us from overeating.  Every bite was celebration of the culinary arts.
Would you sail with us again?
For sure…we are spoiled for any other now.
Any other notes or special remarks?
am sure I speak for the four of us…it was perfect.  We were so sorry to have missed Ellen, but Barney turned out to be a great addition to our charter.  And he can fix anything and everything!  
Thank you and crew for being so flexible with our last-minute date changes.  It all worked out perfectly, probably better than our original schedule week. We felt so safe and tucked in aboard Ocean Star, thanks to the wonderful crew and stable monohull.  Seeing St. John from the water, on island time, was a special treat.  We have been on the island for 10+ vacations, but being offshore for a full week was very special, and no crowds or cruise ships to overwhelm that special island.
This trip was a "leap of faith", finding you and Ocean Star on the internet, without benefit of a personal referral.  We hope to do this again with Ocean Star, and will refer friends and family.  Thank you so much.  
Lisa and Ted 
______________
Early August, 2019, charterers aboard OCEAN STAR wrote:

Hugh and Ellen are perfect hosts on a beautifully maintained and modern yacht with many additional features. They blended perfectly with our family and we look forward to seeing them again soon. The food was outrageously delicious, the atmosphere that they created was perfect for our family dynamic and the locations that they shared with us were memorable. This is easily the best trip we have ever been on together as a family. Thank you!!

The Roys
Guests aboard for New Years week, 2018/2019, wrote of their time on OCEAN STAR
Hugh was amazing. He made everything fun and easy. He even let me son sail in 30 knot winds! It was a great experience and his cooking skills are top notch as well! We are so grateful for this wonderful family experience! A trip of a lifetime!
Ellen was sweet, funny, happy and always willing to help or get us something. She took us on some great walks and made sure we were comfortable and having fun! She is a real gem.
Hugh and Ellen made my boys feel right at home on the boat.  They were up for anything. We set the itinerary together and I was so grateful for their input and willingness to go to places others usually don't!!! Snorkeling was great and Hugh and Ellen knew all of the great spots! Also they took us at our request to all fun bars and restaurants! It was great. Everything was perfect. Hugh was a great chef and Ellen makes a delicious pain killer!
Ammenities
DVD player saloon, iPod dock, MP3 music server, TV saloon, 18ft/5.5m Zodiac 70hp, Beach games, Floating mats, Kneeboard, Paddleboards multiple, Tube - towable, Wakeboard, Water skis - adult, BBQ, Book library, Deck shower, Light fishing gear, Hammocks, Ice maker, Owner operator, Special diets, Sun cushions, Swim platform, Water maker
Diving
Not Insured