Yacht for Charter
REE
4643
111ft / 34.1M
| Builder: Cantiere Valdettaro
| Year: 1996
---
---
Yacht Charter REE By Cantiere Valdettaro
Builder
Cantiere Valdettaro
Cruising Speed
9kts (17kph)
Locations
Caribbean, West Mediterranean
From:
$50,409
plus expenses
Contact Us For More Information
S/Y REE offers accommodation for up to 10 guests in 5 air conditioned cabins with multi standard TVs, stereos, CDs, DVDs.
The full-width owners stateroom aft has a King-size walk-around bed and settees to both port and starboard. There is also a small sofa pull-out bed suitable for children. The very large ensuite  bath has twin sinks and a walk-in shower. The master cabin has a large flat screen TV with surround sound system.
The four additional staterooms offer great flexibility as they can be configured with either a king-sized bed or twin beds. Each stateroom has ensuite facilities and personal entertainment systems.
Captain: Laurance Ottley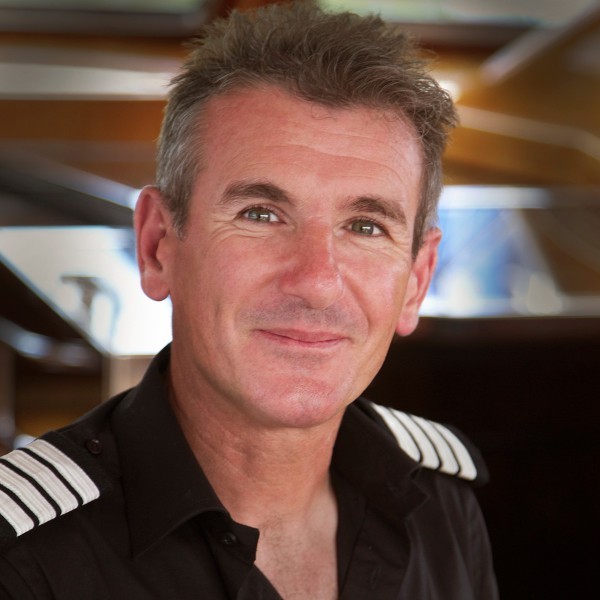 Captain Laurance Ottley started sailing in his early teens, some would say a bit late for a Brit, progressing from dinghies to offshore cruising and racing in both modern and traditional vessels. After a career in the decorating trade he took up sailing professionally in 1996. For the next 6 years he was employed first as mate, then as captain, aboard the 30 meter traditional wooden sailing ship IRENE in the Caribbean charter trade.
From 2004 to 2006 Laurance was full-time captain aboard another period wooden sailing ship, Thames Sailing Barge Kitty, doing corporate charters with up to 46 passengers before moving into the super yacht sector. In 2008 he took command of the Hoek-designed 30 meter ketch APHRODITE cruising extensively in the Med and Caribbean with the owner and guests over a period of three years. 2012 presented the opportunity for Captain Ottley to return to IRENE on a voyage around the Atlantic with sail trainees and cargo as part of a sustainable transport initiative.
On land Laurance loves to be 'let loose in the galley' practicing skills he has learned from working with great charter chefs over the years. Cycling is another passion. He rides road, cyclocross and mountain bikes and tours on two wheels. He once completed a 1,500km six week ride through Europe including the Swiss Alps and Pyrenees mountain ranges.
Having been on board SY REE since May 2013, Captain Ottley takes pride in his excellent crew management skills and maintaining the vessels he commands to the highest possible standards to ensure owners and guests experience the fullest enjoyment wherever they cruise.
Chef: Benjamin Mclellan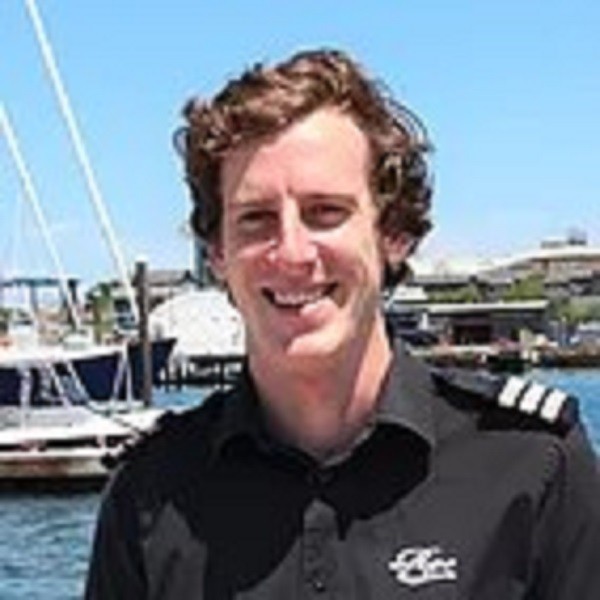 We welcome Ben into the fold as man on the same mission as ourselves: proactively helping to improve the husbandry of our planet earth. Far from us having to goad him towards more sustainable methods of providing sustenance for crew and guests alike he's already well ahead of the game and we hope will help us take the next steps in our search for greener yachting experience. As for his culinary ability Ben has largely developed his training and skills over the last seven years as an itinerant Chef travelling and working to absorb as much of his craft as possible first hand with local ingredients and local people. His competence, from the perfect American breakfast to the most up to date formal dining in a wide range of international styles, will not disappoint.
Though Ben's parents are Brits - he was transported as a small child from the UK to the US – California is his adopted home and where the American flair for unflappable service seems to have rubbed off.
Deck & Stewardess: Melissa Du Toit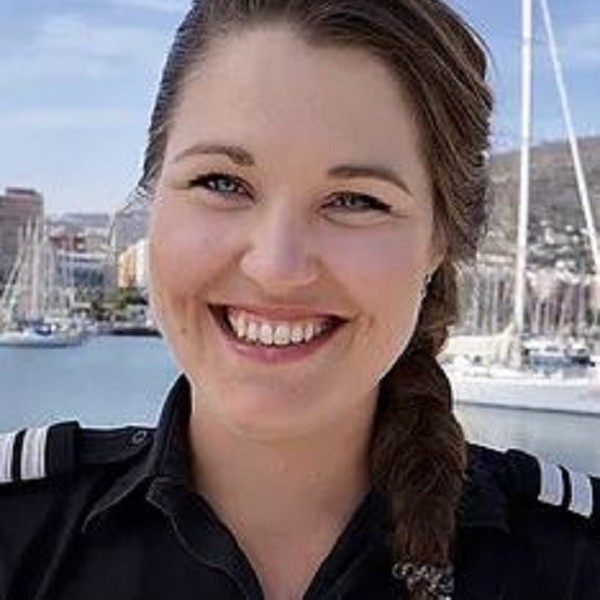 27 year old South African Melissa is firmly an outdoor girl, a competitive horse rider from her youth she has more recently traded the turf for the surf by including scuba, Kitesurfing, and sailing amongst her passions. After graduating with a degree in History, politics and marketing nothing as mundane as settling down to an office job would do when the world was waiting to be explored. An easy learner, Mel has collected all the skills needed to find work along the way including high level service training, which combined with her naturally happy disposition and self-confidence makes her a real asset to the Ree team.
Chief Stewardess: Svenja Katinka Bohm
Born in Germany but raised in Namibia from her teens, its fair to say Kati has lived a very full life. Her service skills where honed during her years looking after high end safari Park guests. When the time came to leave Africa and explore the rest of the world it was her athleticism that paid the bills after she entered to movie industry as a stuntwoman. Credited with dozens of Hollywood productions this career lead to a second one as personal trainer and dietary adviser. A relative newcomer to professional yachting this move has nevertheless been taken in her stride with an impressive sailing CV already accumulated in a few short years. A safe pair of hands for sure.
Mate: Soren Knight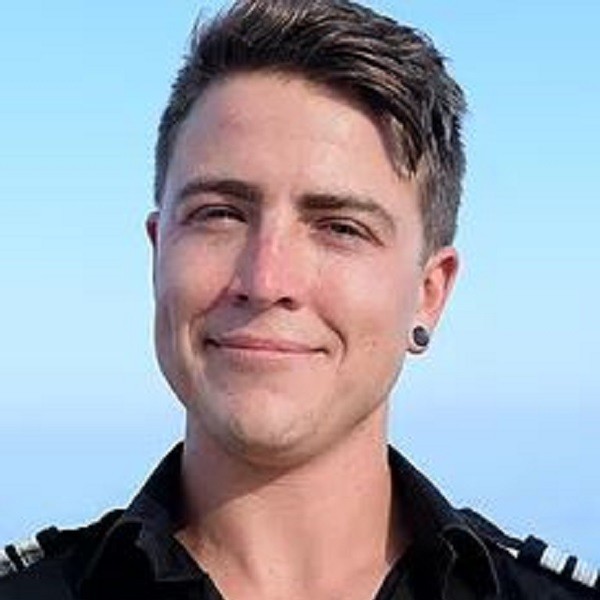 Our easy-going Aussie Mate, Soren, hailing from the sailing paradise of the Witsunday's in Australia's tropical Queensland has been involved with watersports since he was old enough to walk. After serving a full apprenticeship with the family carpentry/joinery firm specialized in bespoke houses for the well-heeled, he took to the road with his perfect skillset for yachting. His competence will inspire your confidence and his quick and dry down-under wit will keep you smiling.
Engineer: Joe Russell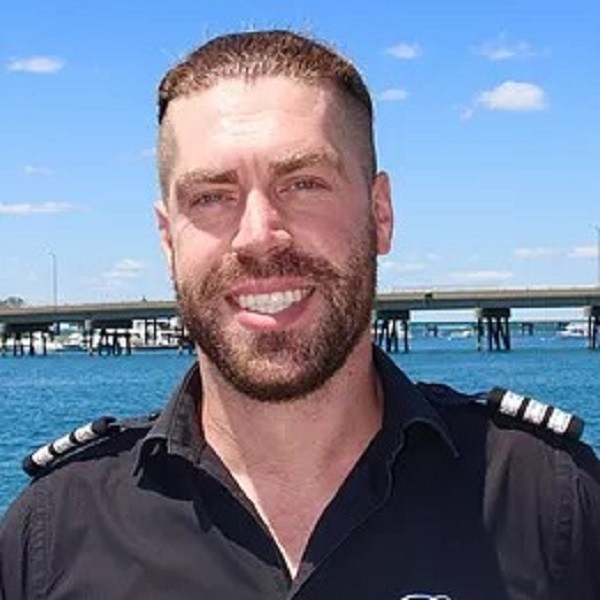 Ever met a New Zealander you didn't like? We haven't either. In Joe's case, he combines the usual Kiwi likability with supreme mechanical, electrical, IT ability. In fact, Joe could build you a house from the ground up, being a qualified carpenter and builder. But he's not all brawn either, he has a degree in Physics and Psychology and spent two years helping to keep the Royal New Zealand Airforce's planes running as a ground engineer. He has also spent much time in a very wide variety of water-craft, up until now, only the motorized sort. Well, you can't have everything.
January 2018 - Caribbean
The crew of REE were just fantastic in every department! Our guests who had not experienced a sailing holiday before thoroughly enjoyed the trip. The rest who have sailed before thought this experience was exceptional! We are already thinking of our next holiday! Thanks again for all your efforts and our best regards to the exceptional crew of REE!
10 Guests, 11 Days

Easter Charter 2016 - Caribbean


The Captain exceeded expectations in all respects. Laurance's knowledge of the region, the boat and seamanship made for an extraordinary safe, smooth and fun trip. The service onboard will be remembered for its consistency, warmth and thoughtfulness.
One week on this yacht with this crew is the ideal holiday.


10 Guests, 7 Days
New Year's Charter 2015/16 - Caribbean


Laurance has a terrific knowledge of the area and options for anchorage. He exhibits a firm command of the crew and sailing, which put us at ease. He also took the time to teach our children some free diving techniques and was very patient with them. Anthon struck us a highly competent engineer as well. Gaelle is so very talented with table decorations that made our meals feel special and charming. She arranged great fun for the children on NY eve and a treasure hunt on our last day. Marina is a terrific bartender and always pleasant too.
Best of our 7 BVI charters.

9 Guests, 16 Days
Christmas Charter 2014/15 - Caribbean


I have never felt more confident in a captain. Laurance and his crew sail Ree like never before – really appreciate the use of wind rather than engine. It was lovely to find such good snorkel masks and other gear this year. Fussy children were brilliantly catered for by the chef.


5 Guests, 9 Days
July Charter 2014 - Mediterrannean
The crew was warm, welcoming and spoiled us in every way. The food was beautifully presented, delicious, healthy and fun! Our food allergies were handled with ease. Cruising was wonderful, all that we had hoped for. It was a trip of a lifetime and we loved every minute.
- - -
This was by far the most pleasant experience I've ever had. Growing up on boasts I thought I knew what to expect however this exceeded any and all of my expectations. Captain Laurance did a wonderful job in selecting a diverse and adventurous experience. While we loved Ree and the Spanish Isles, it wouldn't have been nearly as special without her WORLD CLASS crew!
5 Guests, 14 Days

June Charter 2014 - Mediterranean
I wanted to take the time to thank you and the crew for what an amazing two weeks. It was the best vacation that we have ever taken as a family (everyone agrees 100%).
The boat was amazing, the islands were amazing but the best thing about our vacation was the crew and the wonderful relationship that we developed with you all.
I have been in the hospitality business for 20+ years and I can say this, you guys are the best. Not only was everyone a consummate pro, you are all wonderful people.
My family is very fortunate to have met you all and we hope someday that our paths cross again!
We would love to keep in touch so if you could send us everyone's email, we would appreciate. Feel free to give mine out too.
Let us know if anyone is ever in our part of the world, we would love to host you at our house.
Take care,
February 2014 - Caribbean
Laurance was the most hands-on and engaging captain we have had on all 5 Caribbean cruises. We enjoyed the cruising area, especially snorkelling in Pigeon Island. We appreciated the variety of options for lunch and the lovely table arrangements.
9 Guests, 12 Days

Christmas 2013/14 - Caribbean

Dear Laurance, 

It has been a truly memorable cruise and we can't thank you enough for all the care and hard work you have put in.
Thank you Nuria for the wonderful food and your endless patience in providing so many different dishes to please everybody.
Thank you Monika for your tireless efforts running up and down those stairs with all the dishes, the attractive table settings and above all the superb cocktails.
Gaelle you are wonderful with the children, and have been so kind to the little ones on top of all your other duties; the immaculate laundry and beautifully serviced cabins.
Andrew & Callum you have worked so hard providing and helping with the watersports, shifting the deck furniture always with a smile and a pleasant word.
As captain Laurance you have done a wonderful job coordinating it all in such a friendly and helpful manner. Please accept a big thank you from all of us.
10 Guests, 7 Days

May Charter 2013 - Mediterranean


Hats off to Capt. Laurance Ottley & S/Y REE's New Crew! (The crew) were sensational. Amazing people who gave themselves to our trip in any way we asked. Food was insanely amazing - some of the best I have ever eaten. Five star, just amazing. Absolutely stunning every day. The presentation was immaculate.
May 15 - 23, 2013
- South of France

'The crew went far beyond their duties to ensure we were all relaxed. They were always happy and friendly.' 'Crew were sensational. Amazing people who gave themselves to our trip in any way we asked.' ' Cannot speak highly enough of these amazing and wonderful people.'

Food review: 'The food was beyond anything I could have imagined.' 'Food was insanely amazing – some of the best I have ever eaten.' 'Five star – fine gourmet – just amazing.' 'Absolutely stunning every day.' 'Words fail me. The presentation was immaculate.'
March 23 to March 30, 2013
6 guests, St. Martin – St. Martin

We had a great time on REE. The crew were a pleasure to be with, the food excellent,  the first mate an absolute rock, the stewardesses incredibly efficient, the engineer keeps the whole complex machinery working and the captain runs a tight ship. All of them could not have been nicer, they were great. And of course in all aspects REE is a very comfortable yacht - comfortable to be on and to sail.
Thanks for setting us up with a great cruise. Until the next one …
Tony


Report from the broker --
February 23 to March 2, 2013
10 guests, Antigua –Antigua

The client's Personal Assistant . . . said that it was a huge success.  Everyone had a great time.  One of the guests who always has something (critical) to say . . . said that the food and service was better than any 5 star restaurant or resort that they have been to.

The crew took excellent care of them; very concerned and caring.

So, I would like to thank you for taking such good care of my clients, and if you ever need a referral, please give my name and number.

You hit it out of the ballpark!!!
Feedback from the broker --
Two weeks - Christmas 2012/New Year 2013 
It was a fantastic charter and Mr G was very impressed with Captain Matt… he said that Matt is 'a real yes guy', meaning that nothing was too much trouble and Matt was keen to do anything to make the guests happy.  He also adored Nadine's food.
 
The charter was fantastic!
The boat was beautiful and immaculate.
All party commented that the brochure doesn't do her justice; maybe something that needs looking at!
All crew worked extremely hard to ensure we had a great time and were very sociable.
Looking forward already to the next one.
-  Charter Guests, April 2012
"Captain and Crew, Absolutely fabulous sailing every day! Fantastic food, tremendous hospitality, and great fun with all the toys. This was the third year in a row sailing in the Caribbean and the best, with wonderful weather, winds and warmth. We will take back many magic moments. Many thanks!"
-  Charter Guests, January 2012
 "We've been lucky enough to go on a few great sailing trips, but never as good as this one! Just brilliant, thanks so much"
-  Charter Guests, January 2012
Ammenities
Bluray player saloon, Cell phone, DVD library, DVD player saloon, Fax, Games console, Indoor audio system, iPod dock, Local TV, Media movie server, Satellite phone, Wi-Fi, 19ft/5.7m Zodiac 70hp, 13ft/4m Laser sailing dinghy, Board games, Kayaks multiple, Kneeboard, Paddleboards multiple, Tube - towable, Wakeboard, Water skis - adult, Water skis - child, Windsurfer - Adult, BBQ, Deck shower, Light fishing gear, Hammocks, Special diets, Swim platform
Diving
Not Insured, Diving by arrangement, Snorkelling gear