Yacht for Charter
RIVIERA
5315
78ft / 24M
| Builder: Spertini Alalunga
| Year: 2009
---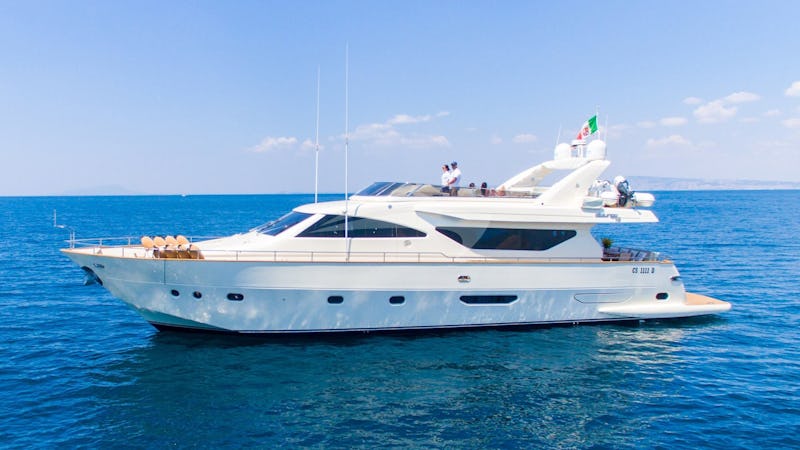 ---
Yacht Charter RIVIERA By Spertini Alalunga
Builder
Spertini Alalunga
Cruising Speed
28kts (52kph)
Engines
2x Caterpillar 1825hp
Locations
West Mediterranean
From:
$28,402
plus expenses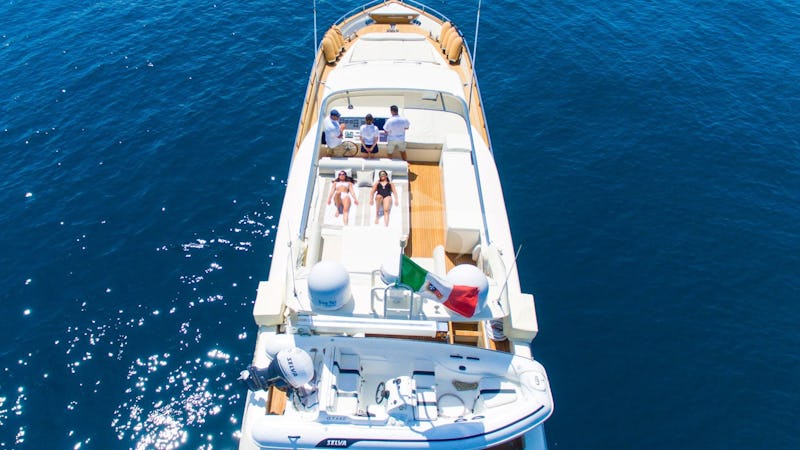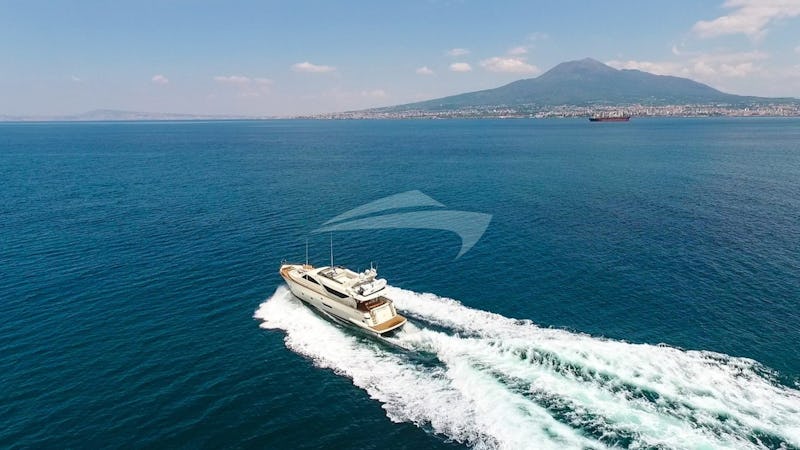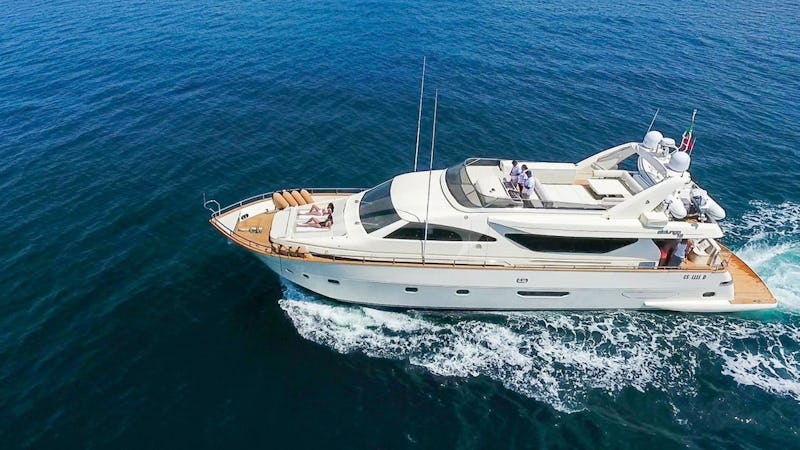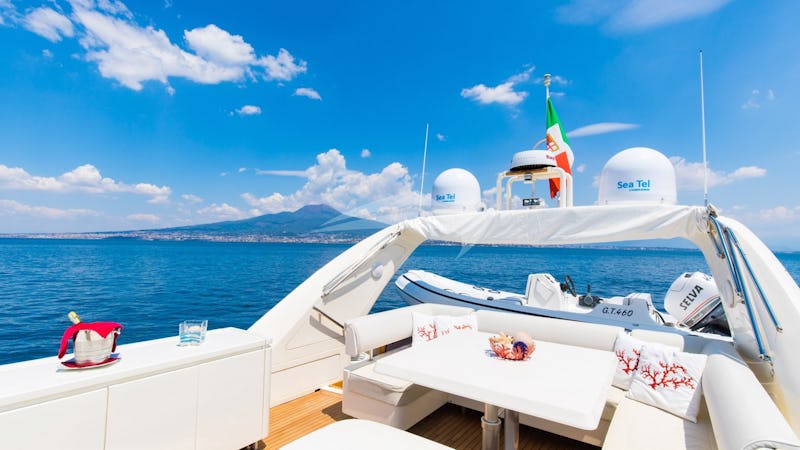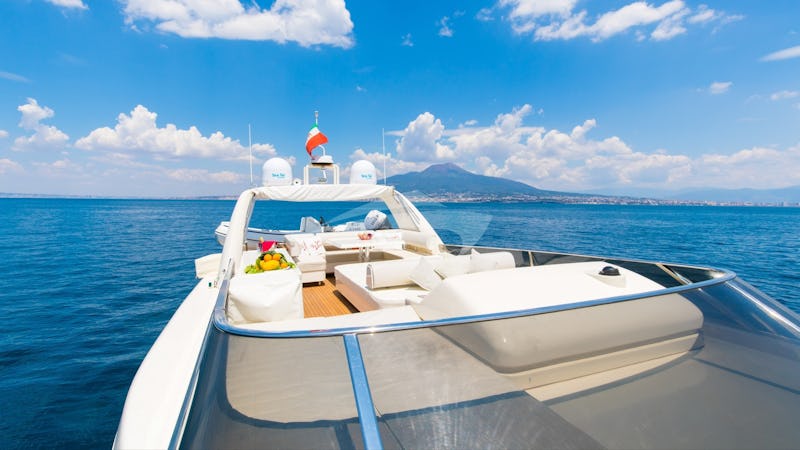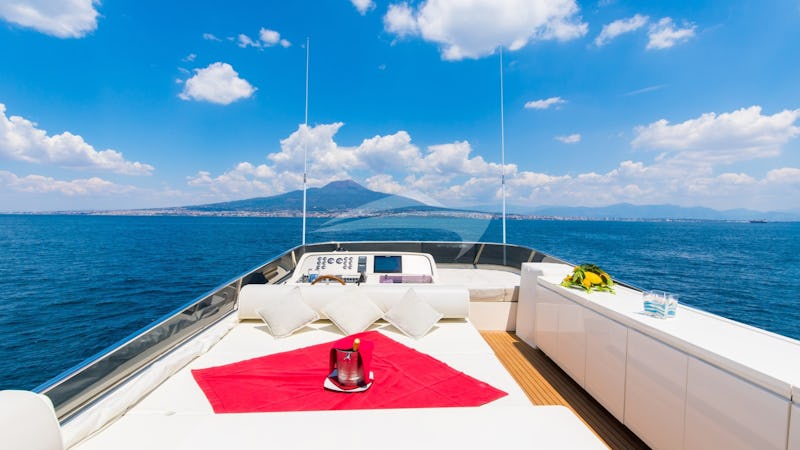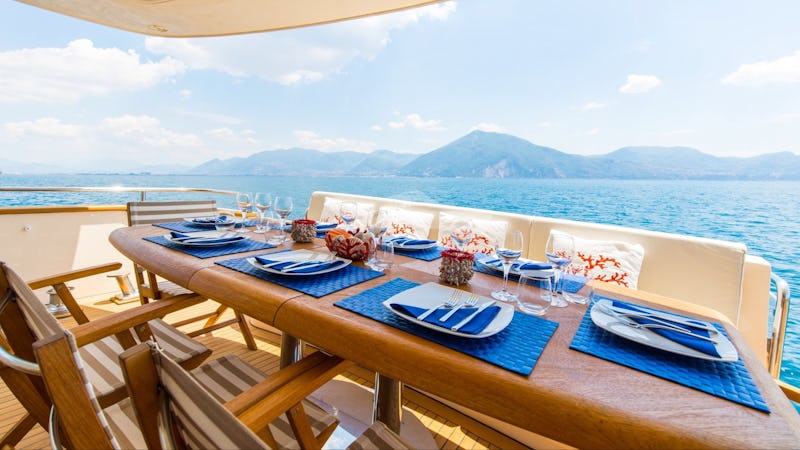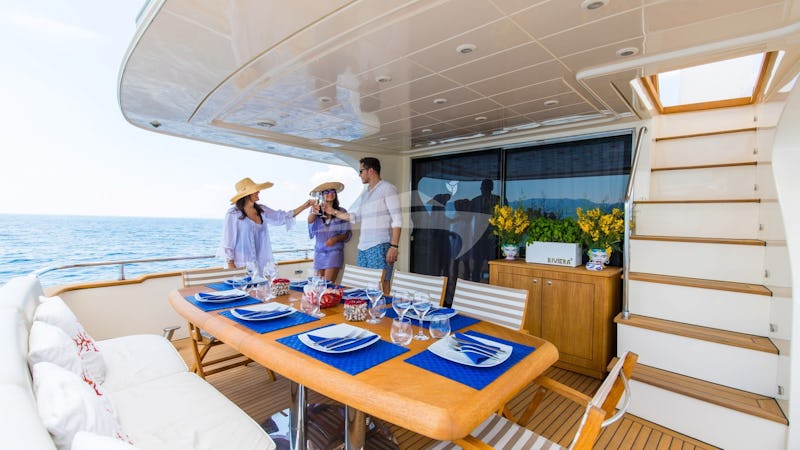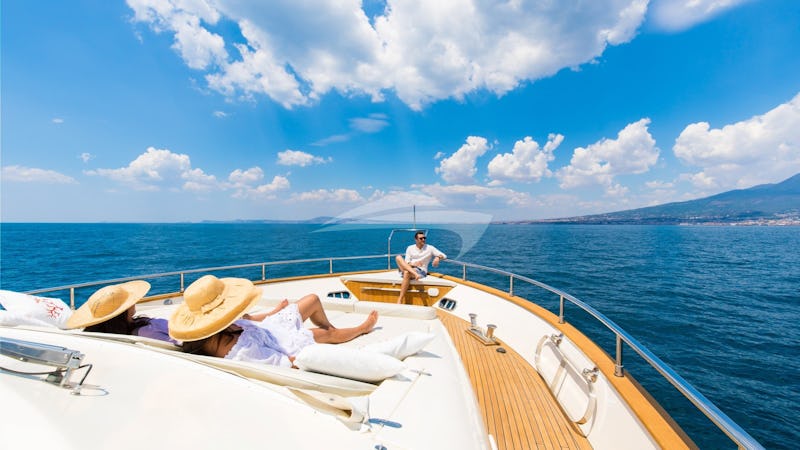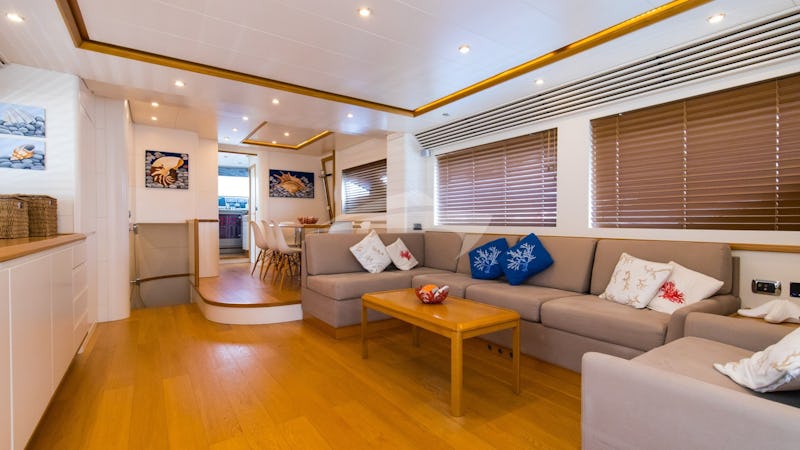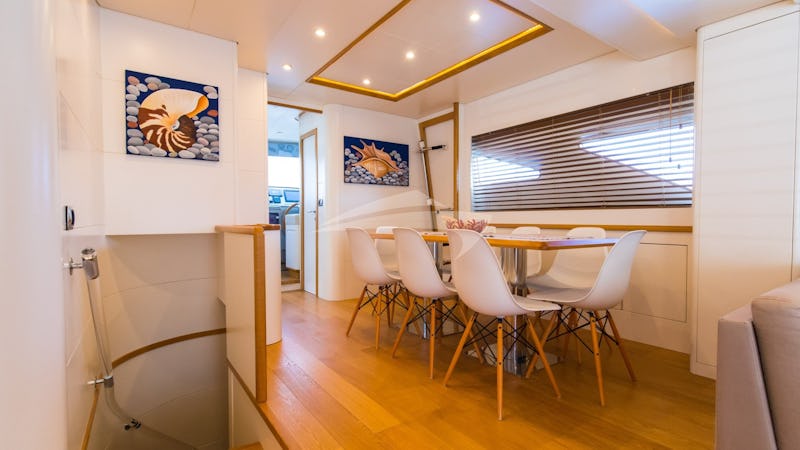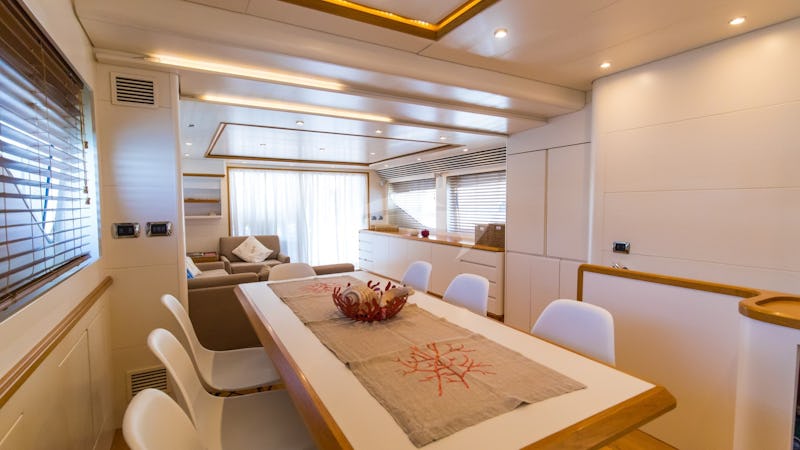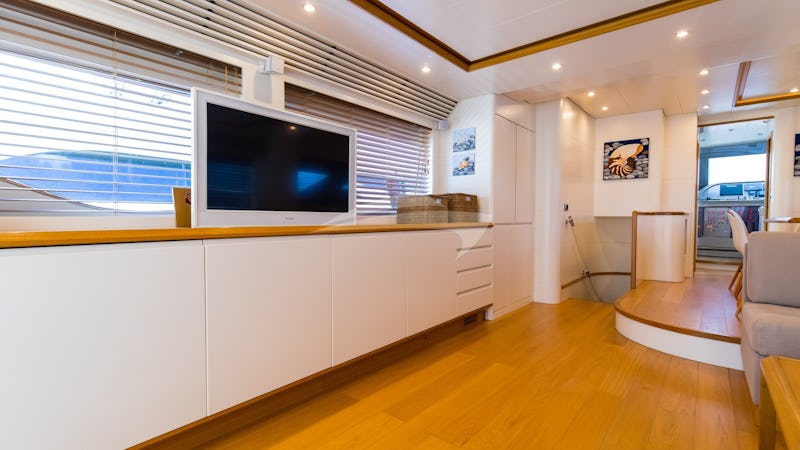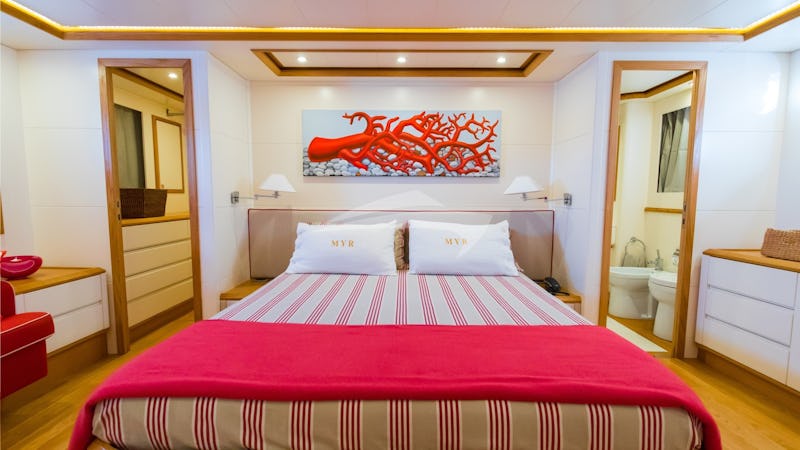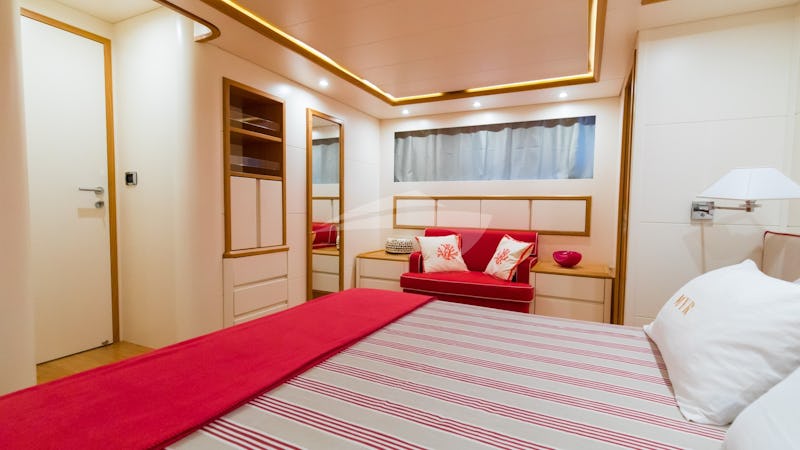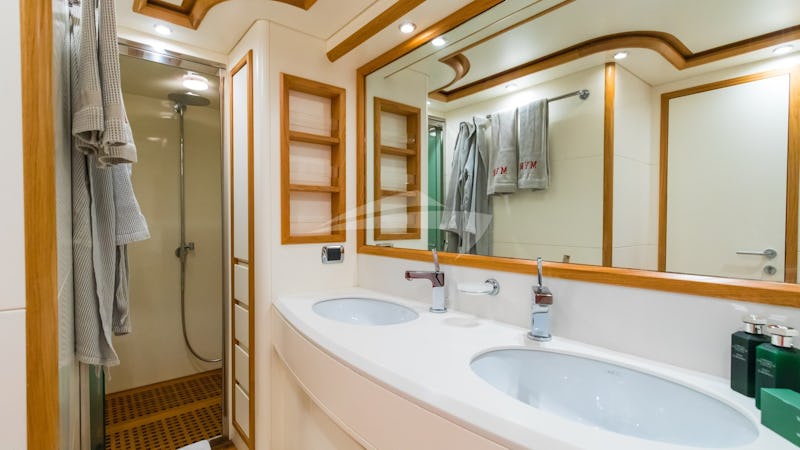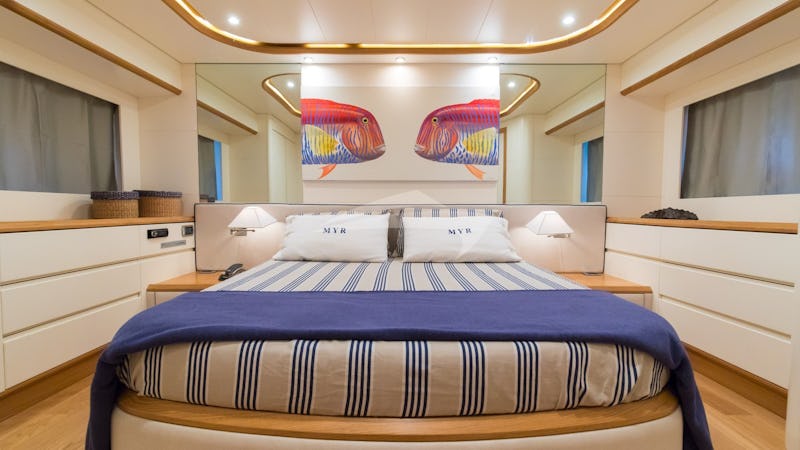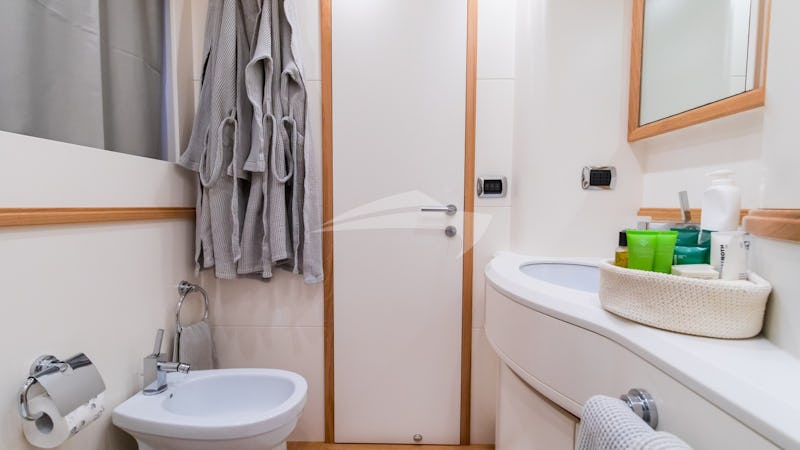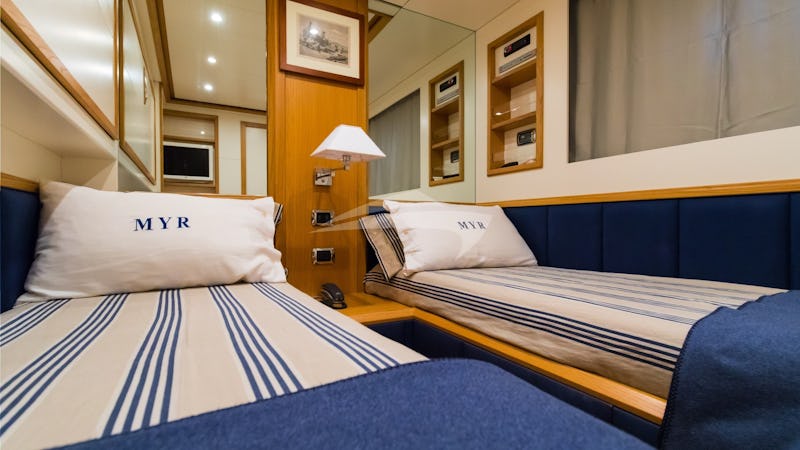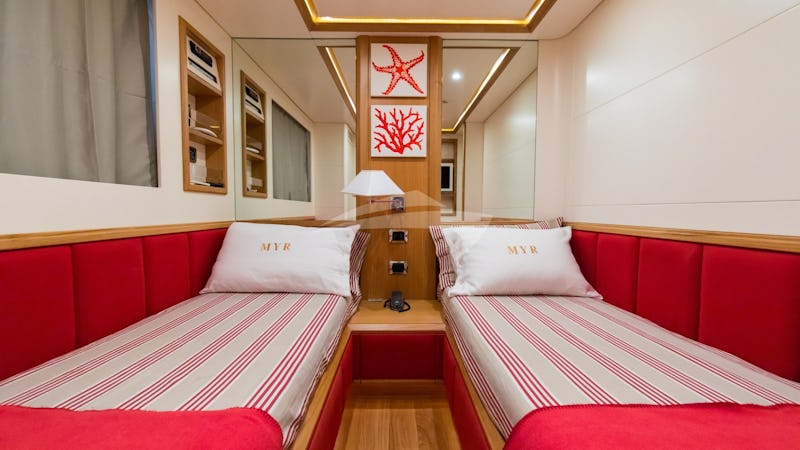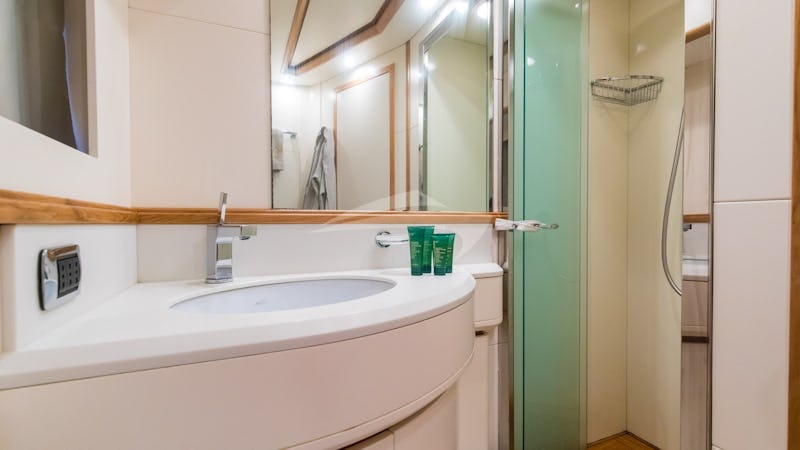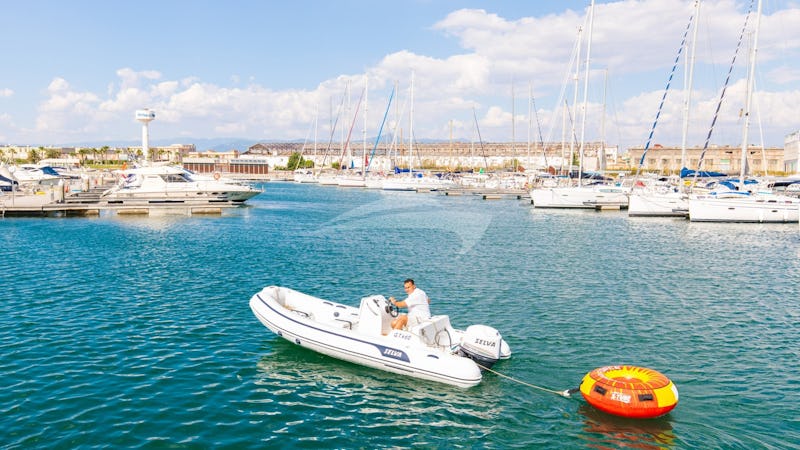 Contact Us For More Information
RIVIERA can accommodate 9 guests in 4 cabins. The Master cabin has a king size bed, shower and toilet. A Guest cabin has a king size bed, shower and toilet. A Guest cabin has 2 twin beds, a pullman, shower and toilet. A Guest cabin has 2 twin beds, shower and toilet. RIVIERA is fully air conditioned through out. Crew has a separate heads and shower.
Captain: Antonino Aiello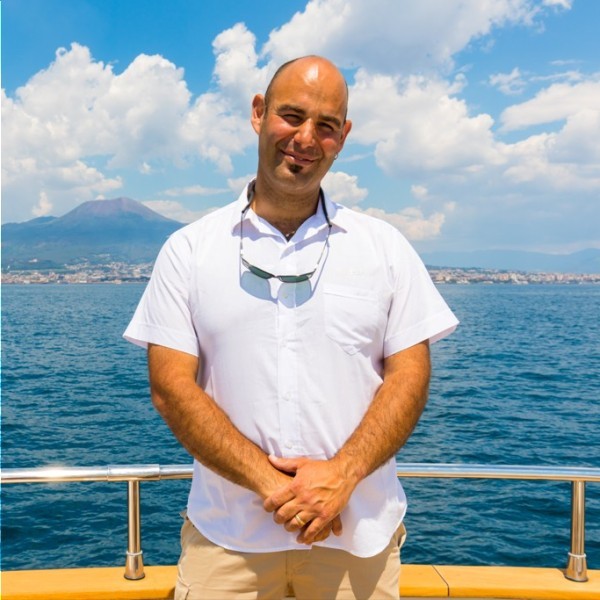 Born in 1983 in the beautiful Amalfi Coast, Antonino has an innate passion for the sea. His father is a professional seaman and introduced him to sailing since his early age. Once he grow up he decided to attend the Nautical Institute and, after graduating, he started working in the yachting industry onboard cruise ships for five years for a leading Italian company. Then he drove touristic charters around the wonderful island of Capri and worked as a Captain onboard private yachts for several years, before joining Riviera's crew. His life-long experience in sailing and his professional attitude will make you feel comfortable and welcomed, and his deep knowledge of the Amalfi Coast and of the islands of the gulf of Naples is a bonus for those who wish to visit the area and discover the most wonderful secret spots only locals know. Antonino is also a guarantee for his guests' safety as he achieved different first aid certifications, among others the Basic life Support and Defibrillation. Thanks to his excellent sailing skills and his kindness, he will be able to grant his guests a sheltered experience. He speaks Italian and English.
Deckhand & Chef: Salvatore Aiello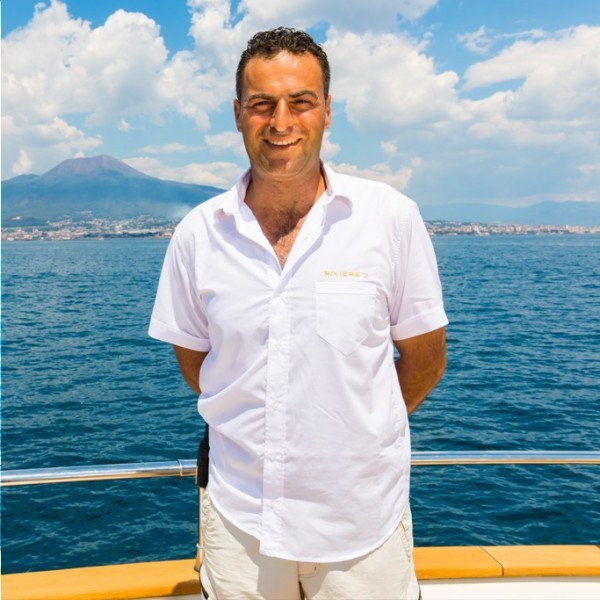 Thanks to Salvatore, Riviera is a 5 stars floating restaurant. He is a terrific chef having started his career, since very young, as a chef's assistant in his family's restaurant in Sorrento. His culinary skills are next to none and with the quality of his refined Mediterranean cuisine he has always conquered the most demanding guests. Salvatore has that typical Italian enthusiasm that charms everyone, no matter where the yacht is cruising, he has the know-how and ability to source the finest ingredients in order to prepare his culinary creations, which are specifically tailored to the clients' wishes. His cooking style is fresh and lively, capturing the natural and local flavors found in the freshest ingredients that are available. He has built a fine repertoire of varied menus to suit guests requirements, each day he would develop new menu ideas, in order to create new bold and exciting combinations. He has over ten years yachting experience as deckhand and has attended many specific courses for yacht charter. He is in charge of all water sport activities and will make sure that guests safely enjoy their stay onboard. Salvatore speaks Italian and basic English.
Stewardess: Celeste Schettino (34)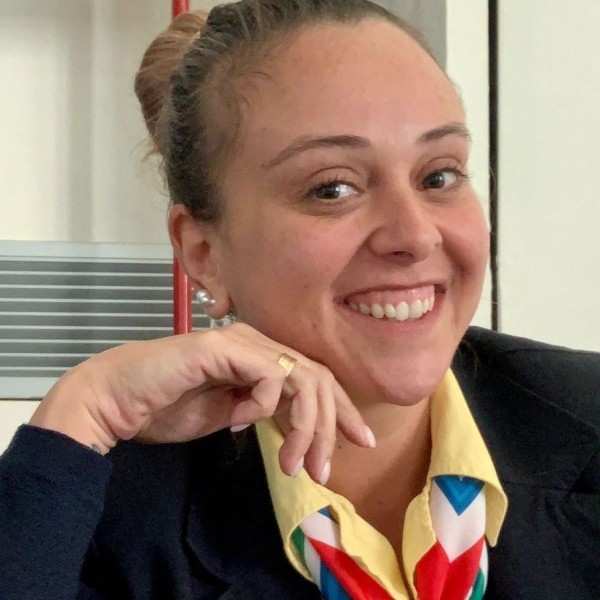 Born in Pompei (Naples), Celeste is a friendly and valuable crew member with well- developed problem solving skills.
With a proven experience in the hospitality industry, she is ready to satisfy every guest's need aboard.
After the scientific degree, she has been working as hotel receptionist and stewardess aboard cruise ships dealing with hospitality service.
Her passionate attitude and love of her job will make guests feel pampered and comfortable since they embark aboard Riviera.
Italian mother tongue, she fluently speaks English and a basic level of Spanish and French.
Charter 4-18 Ausgust 2021 Naples/Naples

The stay aboard Riviera was fantastic. We really enjoyed the yacht, the itinerary, the Captain's professionalism, Maria's kindness and the delicious creations of Salvatore, an extraordinary chef, who pampered us for weeks on an unparalleled culinary journey. Thanks to the Captain's suggestions during the cruise, we enjoyed the stay, savoring all the pleasure and the freedom to go to sea.
We are eager to come back!
Mr. F.
Charter 1- 8 July 2019
Dear All,
We had a fabulous week on the Riviera. The crew was simply the very best and made each day better than the next. I could not recommend it higher for anyone else planning a similar trip. Perhaps one day we will come back for more.
Best Regards
Glen B.
Charter 19-26 Augus 2019
I am pleased to say that we have had an incredible holiday. Riviera was just what we were looking for and the crew could not have been nicer or more attentive with us and our guests. They were always making sure our holiday was wonderful. Antonino is a great captain, responsible and always making sure we had a good time. Salvatore the best chef we could have found and Teresa always looking after us. It has been just an incredible holiday!
So, thank you very much for a job well done!
Mr. S
Charter 2-9 August 2015

We are having the best trip ever!!! the crew is spectacular!!!! they are treating us like gold and the boat is stunning. We really don't want to leave. I will recommend this boat to any client that is looking for this kind of trip.
I have to thank you so very much. My friends and I are in awe.
I forgot to mention the food!!! It is out of this world. We want Salvatore #2 to write a cookbook. We have never eaten so well.

Grazie!!

A. G.
 Charter 5-11 July 2013
I would like to say thank you for the experience. We were more than happy 
The crew was sensational Experience of the boat was beyond expectations and overall fabulous experience. We definitely will be rebooking the Riviera.
Thank you again 
P.
 
 Charter September 2012
We went on a cruise to Sicily at the end of September 2012. It was really very nice. We embarked in Palermo and then we visited the Aeolian islands. We have never seen a place like this!
Beautiful, especially the fantastic colors of the sea: turquoise, green, blue. The fishermen brought us fresh fish on board every day, and the very friendly and capable chef cooked them for us in all kinds of different ways. The breakfast was very nice especially the fresh Sicilian orange juice. The boat was very comfortable, spacious and well designed. We had 2 days of bad weather and the skipper, who was very good and kind, brought us in the tender to some small bays with crystal clear water and white sandy beaches. We have some great swims and incredible snorkeling.
Congratulations to all the staff who with their kindness and professionalism 'gave us an unforgettable week.
N.P.
Charter 10/09/2012
We spent a week cruising on the Riviera yacht last August, with 4 days in the Bay of  Naples, visiting Capri, Positano and Ischia, and 3 days sailing round the islands of Ventotene and Ponza. We enjoyed ourselves greatly, the sea is fantastic, the islands beautiful and the people very welcoming.
The Riviera yacht is very comfortable, especially the cabins. The staff is very helpful and professional.
The chef caught octopus and made an exquisite dish of spaghetti. The skipper prepared delicious aperitifs at sundown.
It really was an unforgettable experience.
H. F.



Charter 15/08/2012
We spent a week as a family on the Riviera yacht from 22 July. It was an unforgettable experience. Capri, Ischia, Positano, the Amalfi Coast – all magical places. The yacht is very comfortable, its staff extremely kind and helpful. The chef prepares exceptional evening meals with the freshest of fish, the skipper is professional and very likeable.
We will definitely be doing it again next year.
A.R.



Charter July 2012

We had a great cruise on RIVIERA this July out of Naples. loved the yacht and the crew – had an incredible time; "the captain and his crew are delightful people to work with"; the cruise went exactly as imagined and more!  Thank you so much!  We will be back!
T. 


Charter 11-18 July 2011
Everyone loved. The charter, the boat, crew and itinerary were perfect. Food was also great.
Already planning next year.

Regards,
P.
Charter 17-21 September 2010

Now we're back from a wonderful trip in the Naples area. Everything worked fine, especially our fantastic crew. Salvatore is one of the best Italian cooks we met up to date. Rita was very supportive and fulfilled all of our wishes. Also our Skipper showed us all the beautiful places in the gulf of Naples including Capri, Amalfi and so on and was very careful regarding weather conditions :)
Our vacation was really a dream and we will do it again as soon as possible.
Thank you and kind regards,
N.Z.
Charter 15-22 August 2010
We had the happiest week on "MY RIVIERA"- the boat is simply beautiful in its layout space and interior decoration.
But above all: your fabulous crew- for safety, sail and supple.
Salvatore always paying attention, Rita always helpful and smiling and Salvatore! His meals were the best, we will miss all of them.
We wish you a wonderful trip to the South – we hope to come back – same boat, same crew.
All the best
G. and J.

Ammenities
CD library, DVD library, DVD player all cabins, DVD player saloon, Indoor audio system, Local TV, Satellite phone, TV all cabins, 14ft/4.4m RIB 40hp, 1x Joker Boat 6.70 m with 200 hp, Tube - towable, Water skis - adult, BBQ, Big game fishing gear, Sun cushions, Sun loungers
Diving
Not Insured, Snorkelling gear