Yacht for Charter
SHOOTING STAR
6253
65ft / 20M
| Builder: Gianetti Yacht
| Year: 2008
---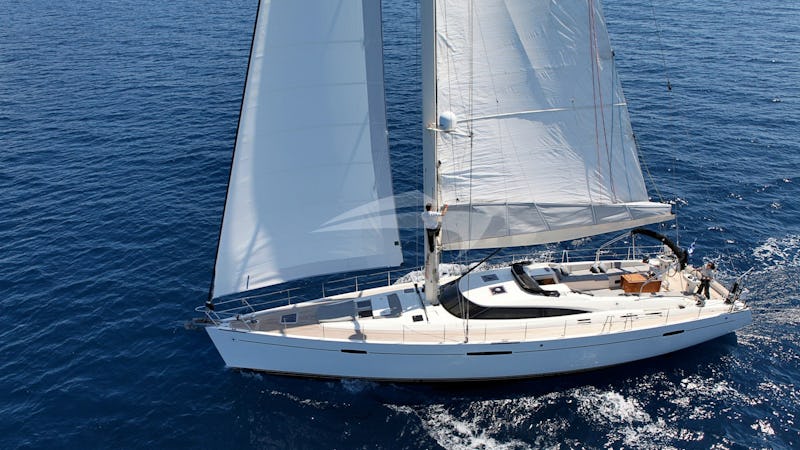 ---
Yacht Charter SHOOTING STAR By Gianetti Yacht
Cruising Speed
8kts (15kph)
Locations
East Mediterranean
From:
$13,493
plus expenses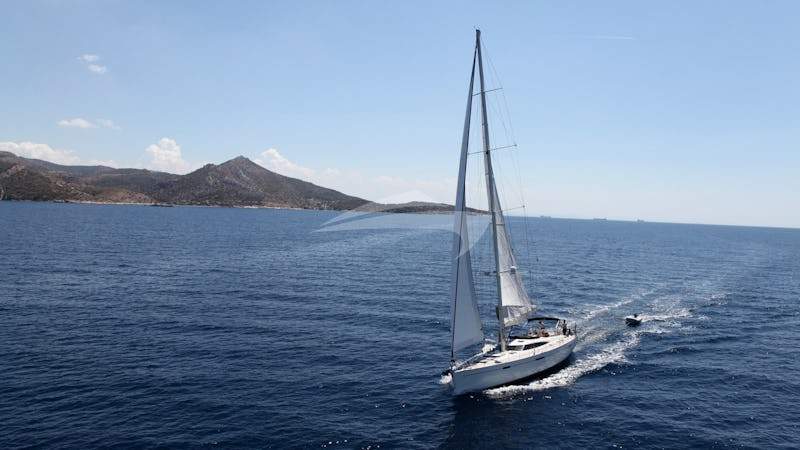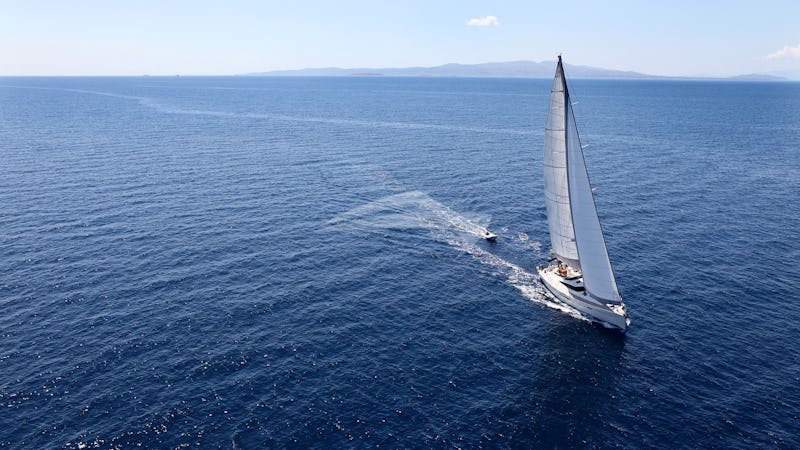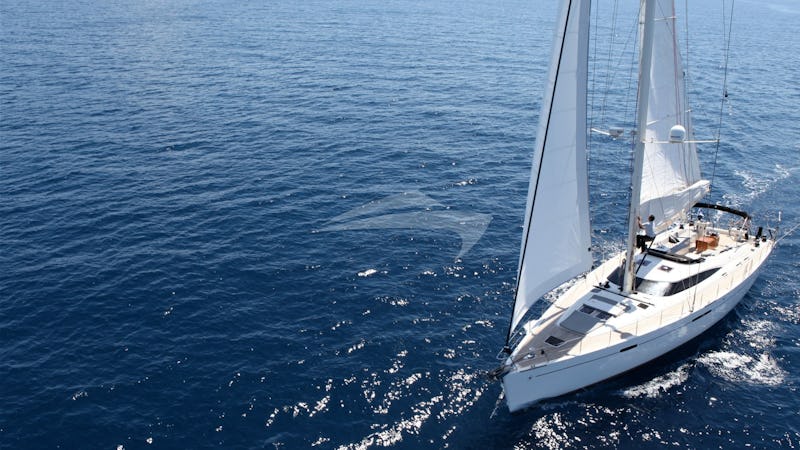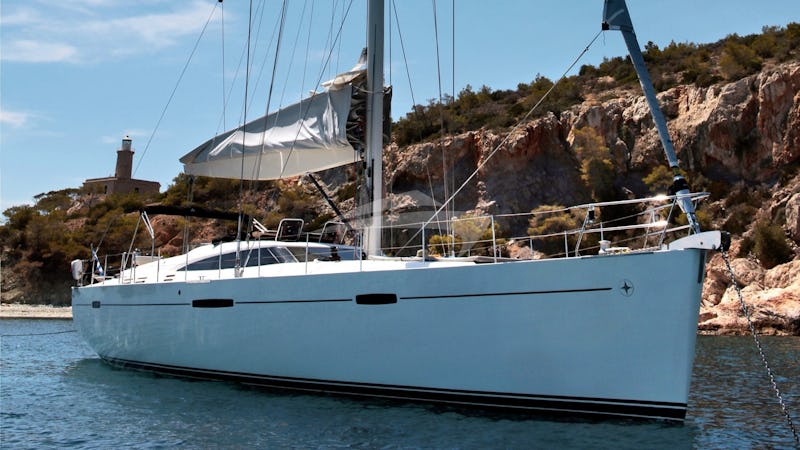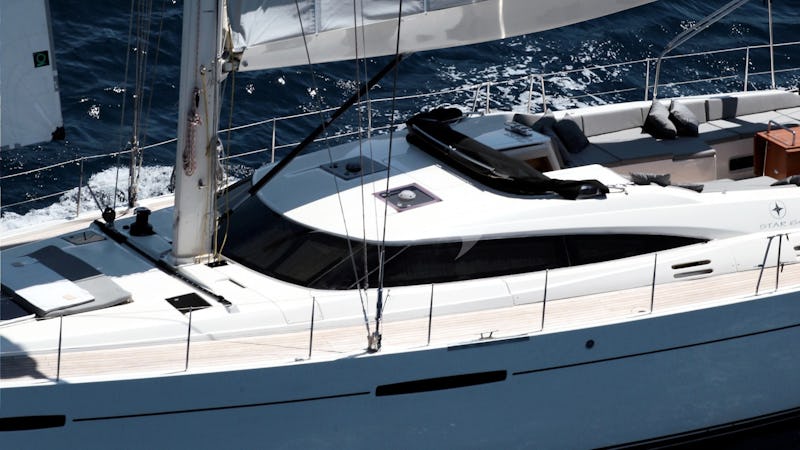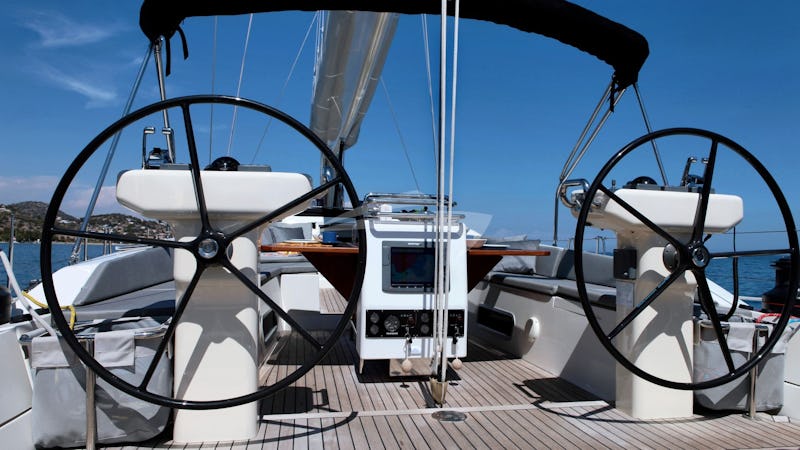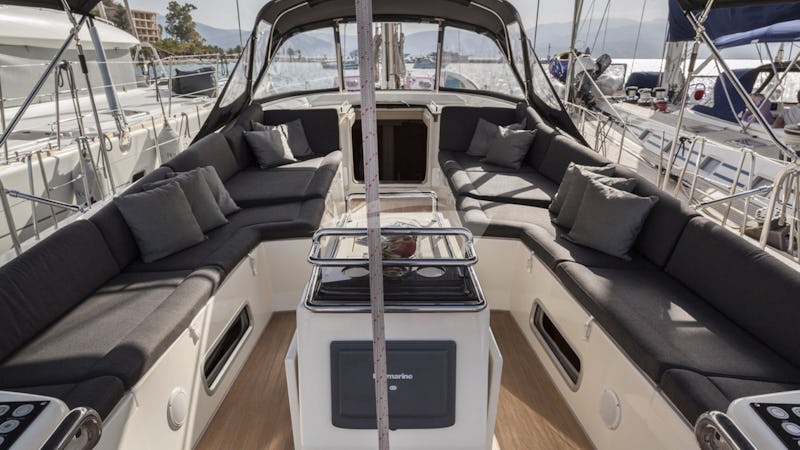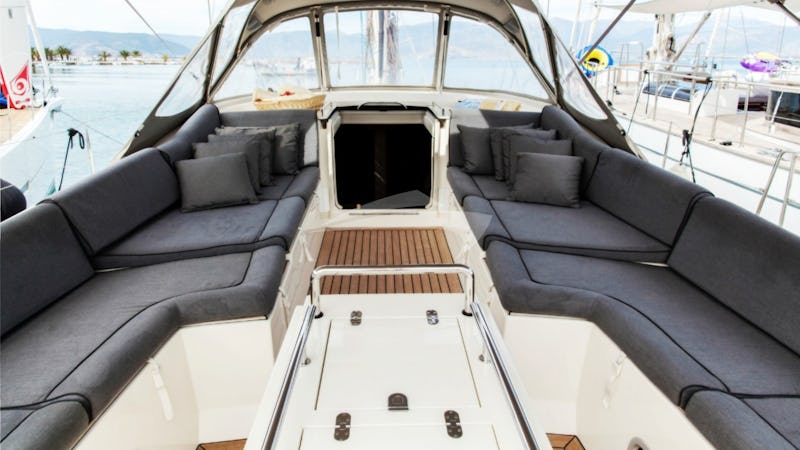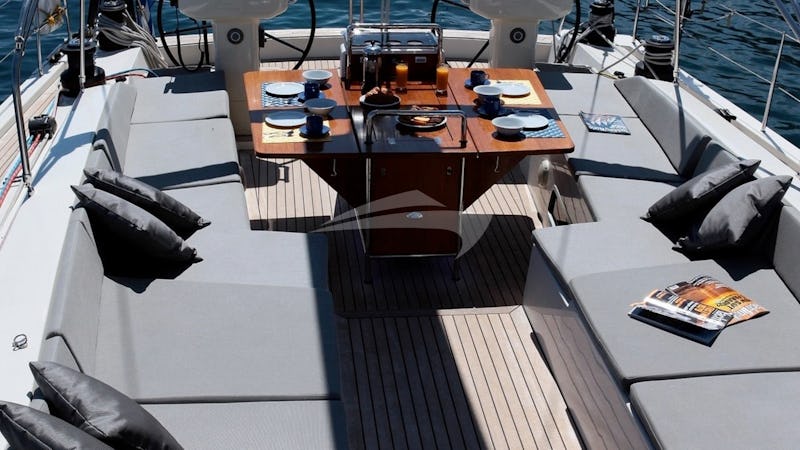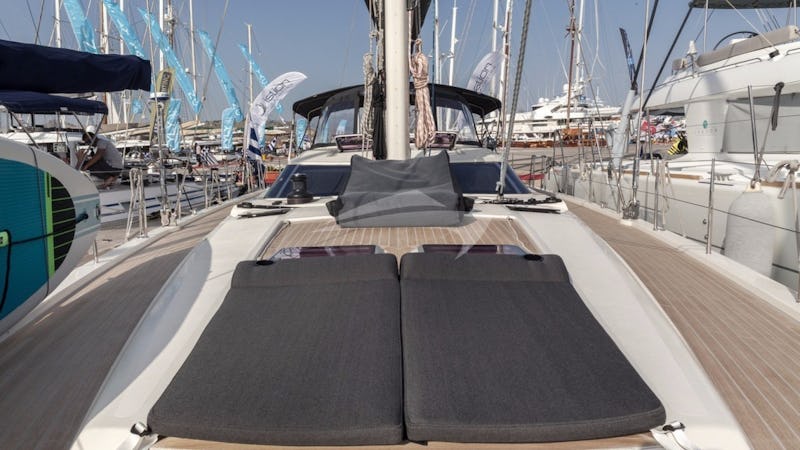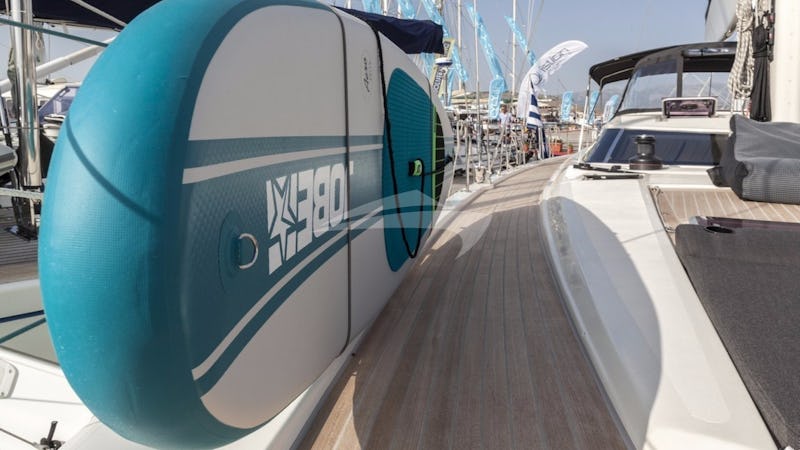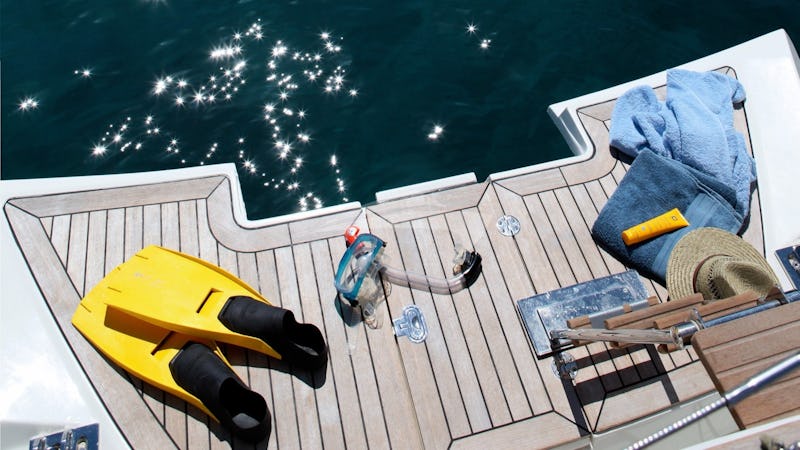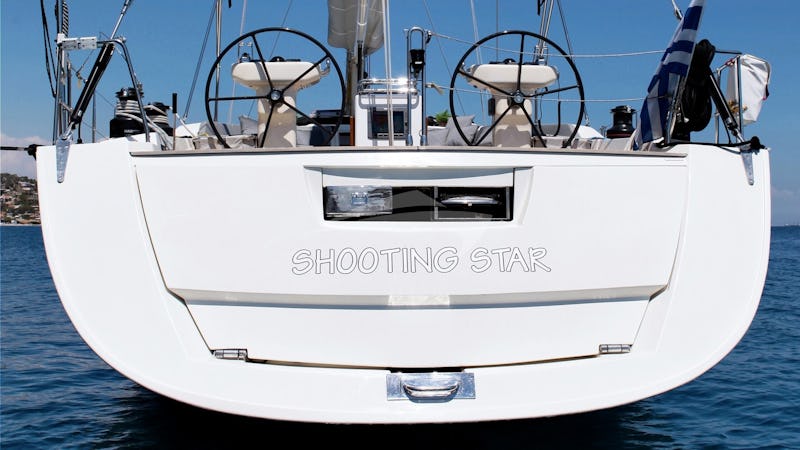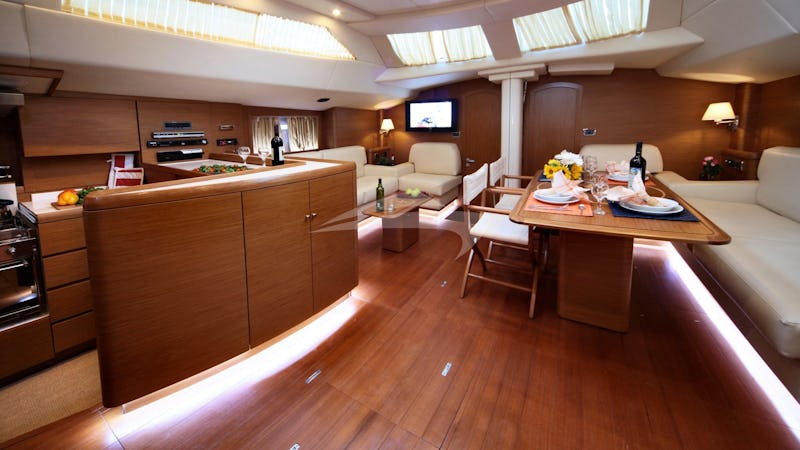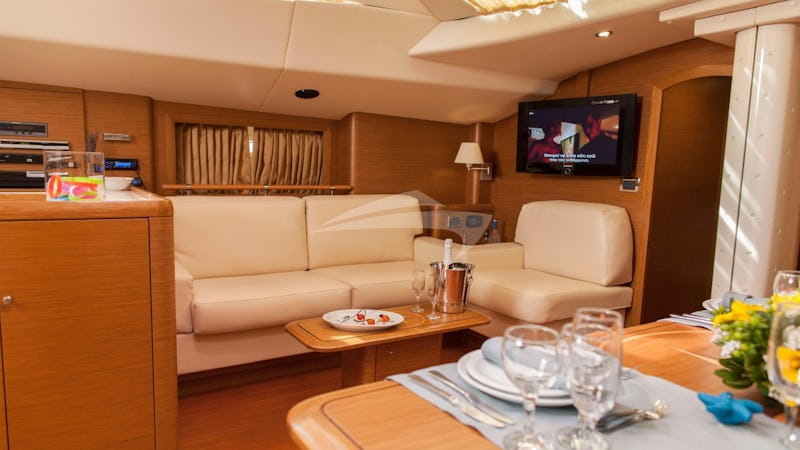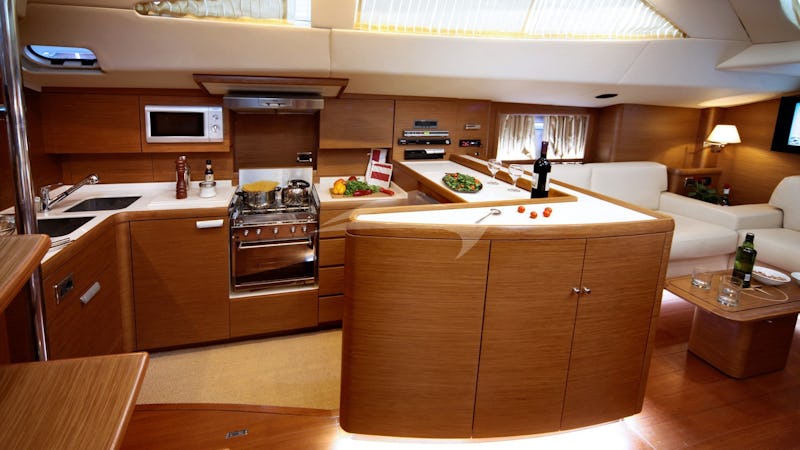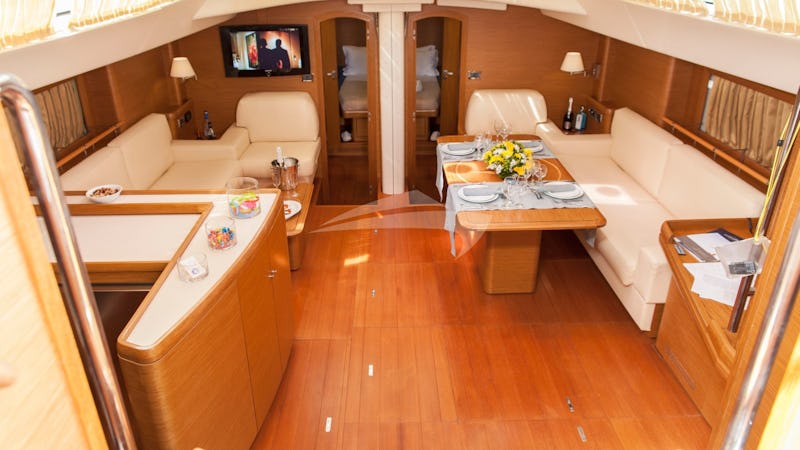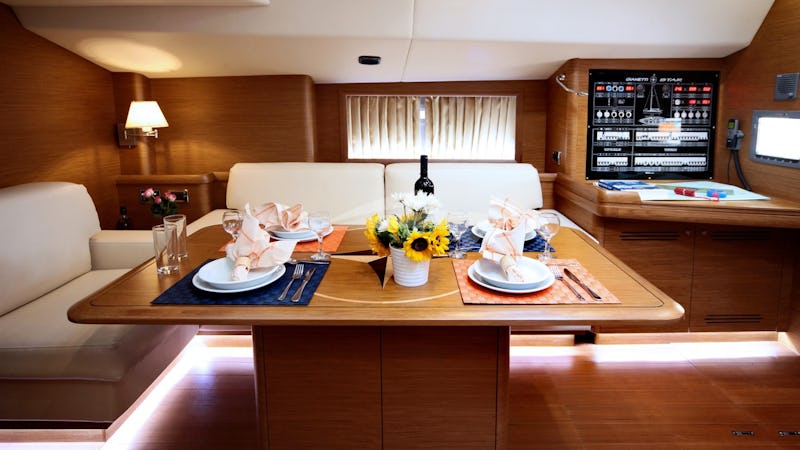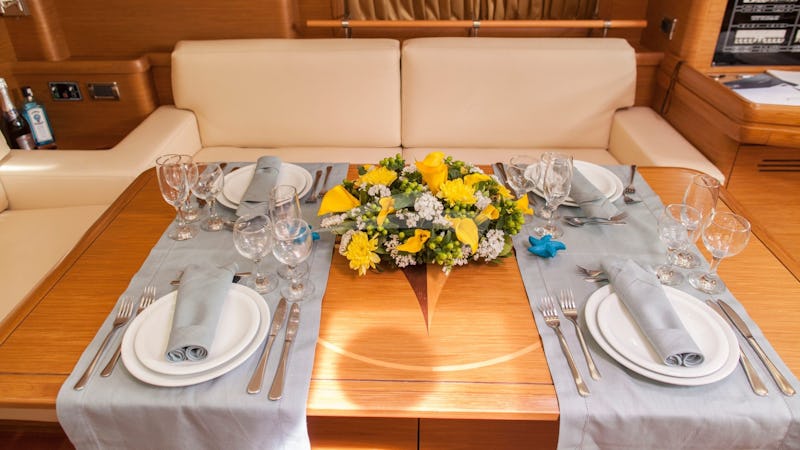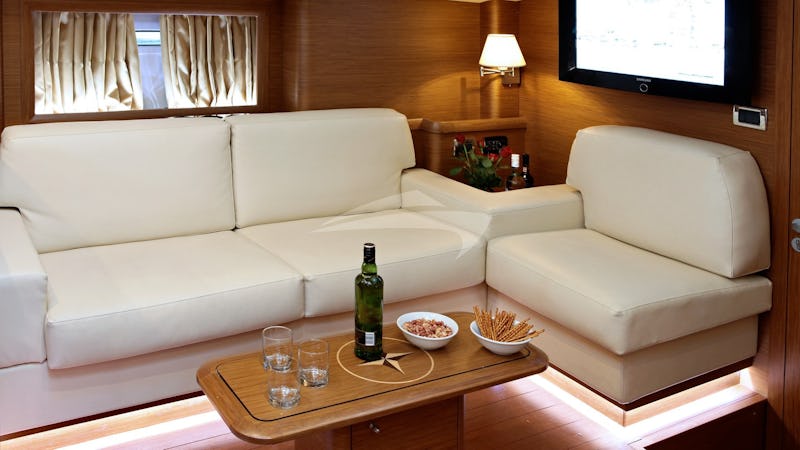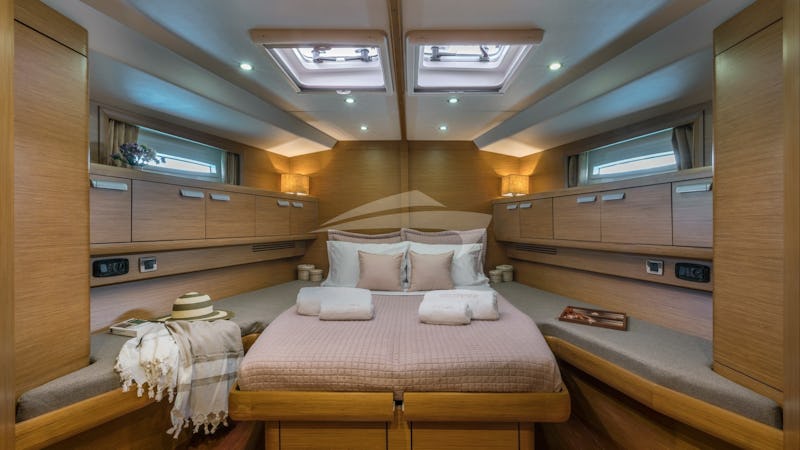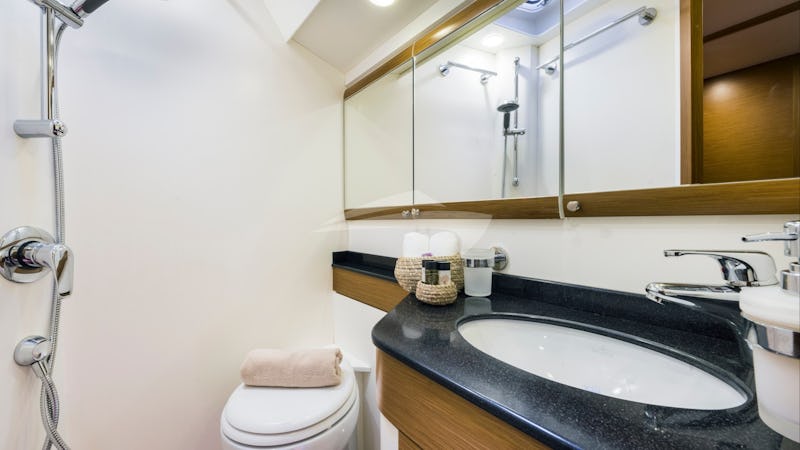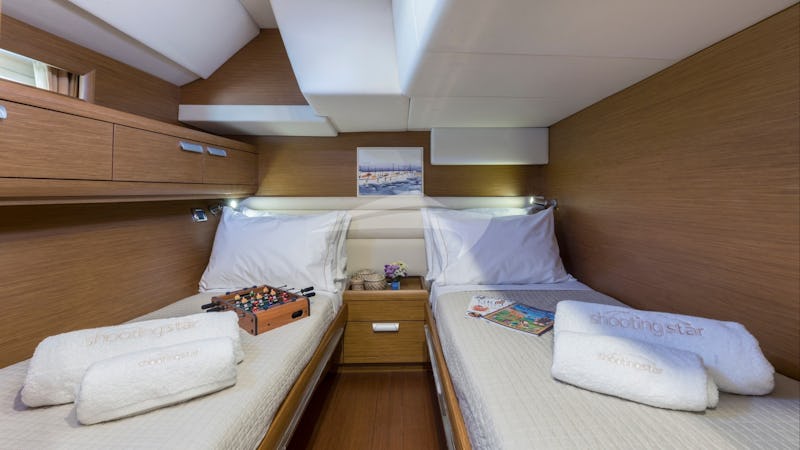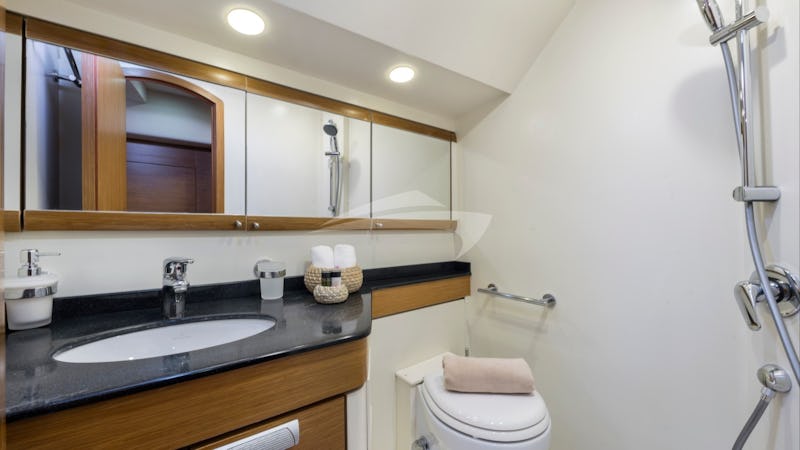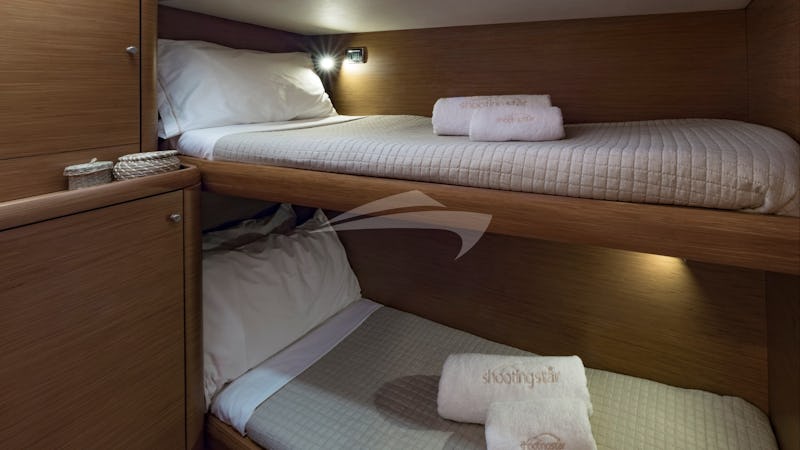 Contact Us For More Information
Captain: Konstantinos Antoniou
Konstantinos has been sailing from the age of ten, started with optimist and then moved on lasers and 420s until the age of 17. Since then he has been skippering many privately owned yachts as a hobby. From 2009 he has been working as a full time skipper. He has skippered sailing yachts up to 60 foot and catamarans up to 80 foot. His engineering background helped him understand even better all technical aspects of a sailing yacht, and also made him more confident since he is able to deal with a lot of technical problems while on sea.
He is creative, self-motivated, well-organized and capable of working under pressure person. He has a clear, logical mind with a practical approach to problem solving and with developed experience to see things through to completion.He possesses good communication skills, so he is capable to work as part of a team.
At his free time, he enjoys travelling abroad, meeting new cultures and local cuisines. He windsurfs a lot and whenever he has the chance he does a little bit of wave surfing.
Cook & Hostess: Fedra Fourouli
She has been working in sailing boats and catamarans since 2009 as cook , hostess and deck hand. She discovered her love for the sea as a little girl cruising along the Greek islands and the coasts of Argentina and Uruguay with her family. Thanks to her origin and travels, she speaks fluently Spanish, Greek, English and she can communicate in Portuguese, Italian and French.
She begun working as crew in semi-private and private sailing boats and also as a freelancer traveling around Greece, Spain and Italy .
For her guests she prepares a wide variety of different cuisines from Greek, South-American to Italian and Spanish food and she loves to create new dishes and to incorporate different cultures in my plates. Her specialty is in amazing veggie dishes.
She has been living in five different countries through her life until today so she feels very grateful when she meets and exchanges experiences with people from different cultures and languages,she believes that we enrich ourselves and others. Traveling and Sailing are unique experiences.
Guest Comments 2016
05-12/05/2016
Many thanks for our boat team Dora and Kostas! You've made our trip unforgettable! We had very attentive Captain and special thanks forcook. She made for me the best tzatziki!
Kostas the best operation for sailing!!! Thank you for there commendation for dinner, you made our evening diverse and very delicious and of course every day we were waiting the morning because our Dora delicious breakfast and lunch! So we return thick and very happy! Sorry for my bad English, but this letter drawn heart! With love!
160740 25/06-02/07/2016
Wonderful yacht, service, great sails. Thank you for finding very beautiful caves and accommodating our requests. Dora's food was delicious,fresh and Greek! We feel at home the best hospitality !
A lovely week on board it will be a rude transition making up tomorrow without Dora's sweet smile to great us (and the smell of warming croissants). You guys are perfect capable and accommodating Captains & excellent cook, strong power, capable risk climbing Dora. Everyday hold such pleasures for us as we sailed into one beautiful port, aqua blue bay after another. I hope we didn't  frighten of amount of wine we ordered (our mantra : blame Frederic). We thank you for a marvelous week!
Part of the treasure and take from this trip is the memory of the two of you, working together with us. Your spirits were cheerful  ''can do'' and always thoughtful. It is with great respect and many happy memories that as say goodbye & many thanks.Best wishes to you both!
161149 23-30/07/2016
We loved the welcoming crew of Dora and Kostas on Shooting Star. Kostas was a perfect skipper, he brought us safely to the nicest bays inthe Ionian Sea. Our hostess Dora, spoilt us with her culinary talents, always smiling and always pleasure. We are  so happy and thankful for their kindness, and to have discovered so may nice beaches and villages all around the islands. One marvelous week on Shooting Star!
160535 31/07-27/08/2016
Dear Dora and Konstantinos,
Thank toy soooooooooooooooo much for making this holiday fantastic! We really enjoyed it!!!
Thank you Dora for preparing such good meals and for giving us so many treats! You are soooo kind hearted and we will miss you so much!
PS Your toasts  are amazing!!! Because the chef (YOU) is amazing!
Thank you Konstantinos for organizing such a wonderful trip around the Sporades!!! Thank you also for saving us from the storm and the windy sea with your fantastic skills and with your calmness that always made us feel safe!
Finally thank you both for being so patient with us for making us feel so welcome!!!
Lots of love!
160160 17-24/09/2016
Odysseus couldn't have better days that we had in the Cyclades together with our amazing and wonderful  crew!
The Captain of all Captain worldwide, Kostas and the most beautiful cook Dora!
Gave us unforgettable days on board of the Shooting Star.Thank you very much and let's try we see us again very soon!
September 2015
To sail with the best crew across the Cyclades Islands! What to say regarding Costas? Best captain, best isles, calm and efficient. And Dora, she never forgot the Rosé time and took such great care of us! Just one recommendation: have fourteen-day-weeks on board Shooting Star. –Zaza, Marie, Jacques, Jean Paul, Hex


 September 2015
Athens –Kythnos –Serifos –Kimolos –Milos –Hydra –Poros –Athens

 


Thank you so much for a most enjoyable holiday! This trip has made my first time to Greece very special. Thank you so much for the great hospitality. Kostas was an expert navigator and took us to the most pristine islands/bays and gave us great tips on what to see/do in towns. Dora was serene, just like the island Skyros that she came from –the service is truly first class!

 


Highlights of my trip was:

 


1.Catching the superman in the bay under the sanctuary of Poseidon
2.Excellent salads prepared by Dora
3.Swimming in warm waters in San Nicholas Bay

 


4.Old town in Kimolos and

 


5.Donkey ride in the island of Hydra

 


Look forward to another trip with you guys in Greek waters very soon! Wishing you fair winds and following seas all the time. Love, Graham & Fiona (Hong Kong)


 August 2015
Hey Dora and Costa what's up?

 


Thank you again for another fantastic month on your boat. It has been another amazing enjoyable experience.

 


Konstantino, thank you for navigating us to the most beautiful bays and swimming spots and including those early morning starts. We loved every place!!

 


Dora, thank you for cooking us the most delicious meals. All the food made was to such a high standard. We will miss your cooking!!

 


Thank you again for all the extra effort you both put in to make this holiday like 'Paradise'!! We already look forward to our next summer vacation. Thank you for the bracelets! –Zampa Family


 July 2015
To Dora and Costas, we all enjoyed very much. The trip was beautiful. We appreciated the choice of all the beaches, the historical areas which were all rich for us and well of course the food! I guess you can tell the kids we were happy to be on board.

 


For us, it has been particularly nice because it was an occasion to gain our family from Brazil and Italy. Very very kind of Thalia in charge of Istion in the preparation of our trip! We hope to meet you again. Thank you for all your kindness –The D'Ippolito Family


 June 2015
To Kostas & Dora,

 


We all voted and this is our favorite trip ever! The service was amazing, the food incredible, the scenery stunning, the boat beautiful, the memories extraordinary and forever. We can't thank you enough.

 


The only thing we want if for this to last longer…
Until next time in Corfu and the Ionians..the sooner the better!

 


With great affection,

 


The Sheekeys + The Rolnicks


 May 2015
To Dora and Konstantinos,

 


Thank you so much for making us so welcome on our first family sailing holiday.

 


Imogen enjoyed all of the idealist swimming spots and Oliver had the opportunity to visit many of the ancient Greek sights.

 


As group we all enjoyed the wonderful scenery of the Saronic Gulf and all the delicious dishes prepared by Dora.

 


Thank you, thank you for a great holiday.

 


Best wishes,

 


Jules, Oliver, Imogen (family Grimes) 


 September 2014
No complaining!

 


Theodora and Kostas was nice to us and a wonderful couple. Just great, great, great!
Happy Stuttgarters and Ulmers from Germany thanks again!
Wolfgang, Walter, Dieber, Christof, Jorg


 August 2014
Thank you very much to both Dora and & Constantino for making our trip very enjoyable. We were very impressed with the navigation and extra effort made by the captain and Dora to make sure the places we went suited our needs. All of the bays we went were beautiful and suitable for the children.
Also thank you to Dora for cooking wonderful meals for us all.We also really appreciate the kindness and patients from both of you, especially with the children.
Thank you again for a fabulous holiday!

Zampa family & Jess


 July 2014
Thank you very much for a wonderful week at sea! Captain Costas and Dora took very good care of all of us. We appreciated their kindness and professionalism. Your crew makes the charter experience very special and memorable – they worth to be commended.
Best, George and Karen


 May 2014
Shooting Star is a wonderful well maintained yacht.After several charters on other yachts, we can confirm the beauty of Shooting Star.
Costa and Dora took extremely good care of us. Discreet yet enthousiastic, prepared to follow the desires of their guests, they gave as a wonderful week in the very windy Cyclades.Thank you for the great week !


 August 2012

We had a great time in our first sailing in Greece.Thanks to Captain, Ria & Shooting Star. Very beautiful islands, very patient crew, great trip overall.
Antonio, Keren, Gabriel, Tomas and Sarah

Well where shall I start. This trip has been the best I' ve taken so far. Captain and Ria were greatest. Ria you are an amazing chef- all the best in the future. Captain you are an amazing man and I enjoyed our chats.

 


Thanks for everything and I will send you the pictures.
Ya mas! Sarah


We spent a beautiful vacation in this boat, eating a lot and in a beautiful way
The Captain was very competent and they are both make our holiday perfect.
Now we are no more tired and full relaxed.
Andrea & Cristiana C.


 2011
May 2011
When Jamie and Max returned to Paros, we discovered our love for the Cyclades and our best trip on the Shooting Star with Telis and Liza increased this by many time. Efharisto Poli.
Max, Lori, Ashley, Miller.
Next time, Samos!

June 2011
Thank you so much for such an amazing trip! It was beyond my wildest dreams.
You guys made my trip.
Chris.

June 2011
Telis and Liza made sure we had an amazing trip. Their knowledge of the most beautiful places to go and how to pace the trip for the most enjoyment, was greatly appreciated! I can't imagine a better introduction to the Cyclades.
AND Liza's food was so tasty and wonderful.

01/07/2011
Thank you Telis, Thank you Liza for making this vacation a really wonderful, memorable trip for us, our family and our friends. It was a pleasure and a privilege to be aboard and all of us really appreciated your way, your knowledge and the wonderful food.
Thanks, Carolyn.

 



11/07/2011
We have just finished a week long cruise on the Shooting Star 64 with Captain Telis and Lorella and we are absolutely enchanted!
Where to begin? We have been looking forward to this vacation for the past 7 months and I was a little nervous. However, as soon as I met the captain and Lorella my worries went away. The boat was kept very clean, they were very conscientious, very reasonable, very responsible, very nice and welcoming.
They taught us about sailing , spoke to us about the breathtaking islands we visited and made us feel very comfortable being first time "sailors"!!
I cannot thank them enough. These past 7 days have been amazing and we will never forget this trip!
Thank you,

 


Benjamin, Aliza, Sylvia, Nathan, Ella & Noah

August 2011
Saturday Morning. We are in our way back to Pireo in a beautiful day. It will be difficult to forget the week we spent at the Shooting Star with Telis and Christina. They were the ones that made the difference with other charters we have been in. They have a deep knowledge of all the places we went to, work as a real team in the yacht and are always willing to make our life delightful. We will remember for a long time Christina's and Telis cooking and we will never forget their conversations and the love they have for the Aegean sea.
Ayul, Miguel, Bruno, Sadi, Cosme.

13/08/2011
Fantastic Boat, Fantastic Crew, Fantastic week!
We ate fabulous meals of fresh local ingredients in idyllic settings, swan sailed an amazing boat (and learned to sail better!) and explored unique and varied islands. We couldn't have asked for a better experience. My son (a veteran of 2 previous sailing trips) summed it up – I was never bored for a second. Thanks for a wonderful family experience!

Linda Ducharme

It was a dream – listening to music when sailing with my children I will remember forever. The crew Telis + Lisa made everything seem easy – the food amazing – the boat too good for us! As I said to Mauro when we have a bad day in winter we will remember those days and feel better. Greece is the best particularly on this boat

Everything has been fantastic! I had mixed experiences in the past with skippered yachts but this one has convinced me that it is enjoyable with the right ones. You have given us the right amount of advice, service and privacy. I hope our ways will cross again.
Thank you,
Mauro

This is our final morning of a fantastic 7 day sail through the Cyclades on board the "Shooting Star". I cannot say enough positive things about our experience. All of our expectations , which were high, were exceeded. The Shooting Star was perfect for us. Modern, clean and efficient in every respect. The boat sails well through heavy weather and the abundant space and facilities make for a pleasant on board experience. From past crewed sailing experiences, we knew that the quality and character of the captain and crew is vitally important. We expressly asked for the best and in "Telis" we received the best. Telis and his wife replacement on crew "Natalia" were fantastic. We wanted to experience the true culture and beauty of the Cyclades and Telis designed an itinerary that delivered that experience to us. His devotion to safety and seamanship are first rate. He is very attentive to his guests and takes ample time to provide special insights and education about the island culture, the sea and history. Telis is an outstanding chef and takes great care in his cooking, menu preparation and food & wine presentation. Natalie was quietly efficient in caring for us and keeping the cabins clean. Always with a smile, Natalie is a gem.
This has been an experience of a lifetime for Pat, Jim, Judy and me. We will remember this trip with fond memories and smiles. Clearly we will recommend Shooting Star and Telis to all of our family and friends.

Tom


 2010
07/05/2010
It was very nice trip and we enjoy our time. Million thanks to the crew, to Aristotelis and Lorella. These both make it possible for us to have a great week.
Regards,
Arthur and friends.

24/06/2010
We have just returned from a fabulous seven nights sailing with Telis and Rannia.
What can we say, it was perfect! Telis is an experienced sailor, we could see that.
Also Rannia's food was delicious. Thank you so much for a lovely holiday.
Hopefully one day we can return to Greece and sail with you again.
Love,
The Wardle

04/09/2010
A wonderful trip! Exceeded all of our expectations. Telis and Liza are wonderful hosts and masterful sailors. They are made Greece come alive. The highlight of our trip- Thank you!
Jamie, Anita, Rachel, David, Ortikoff
Ammenities
CD library, DVD library, DVD player saloon, Games console, iPod dock, TV saloon, Wi-Fi, 10ft/3.1m RIB 20hp, Paddleboard, Tube - towable, Wakeboard, Water skis - child, Fishing gear - light
Diving
Not Insured