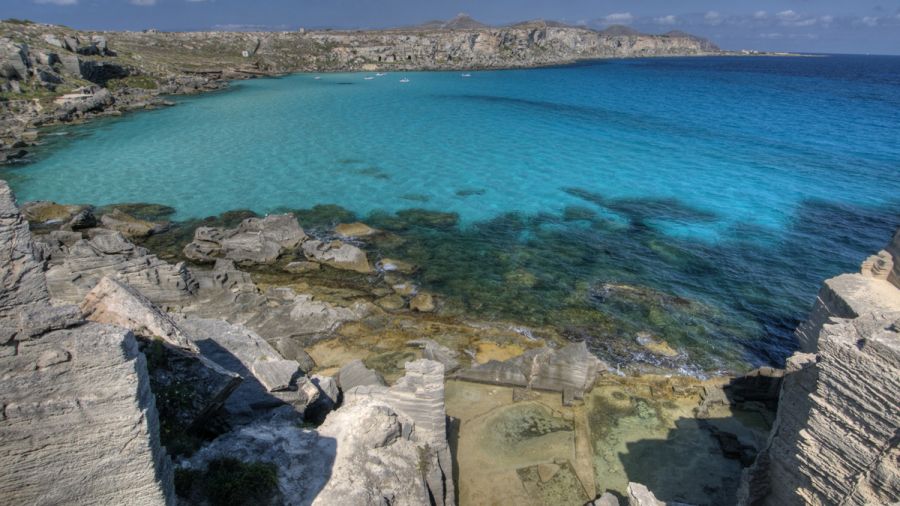 The Italian island of Sicily is the largest in the Mediterranean Sea. Sicily yacht charter itineraries are typically circumnavigations, since the island stands apart geographically from other regional islands such as Corsica and Sardinia. Volcanoes make Sicily memorable as a unique yacht charter destination.
One of the must-visit sites on Sicily is Mount Etna, which is the largest active volcano in all of Europe. Reaching more than 10,000 feet above sea level, Mount Etna is the tallest mountain in Italy south of the Alps. It is almost constantly erupting, creating a fertile layer of volcanic soil that supports spectacular orchards and vineyards providing the local restaurants on shore with fresh produce.
Your yacht charter itinerary in Sicily can also include a short cruise from Sicily to the Aeolian Islands, which are just north of Sicily. These islands include Strom­boli, which also boasts an active volcano. Minor eruptions occur almost con­stantly and are easily visible from the safety of your charter yacht's sun deck. Sit in the hot tub after sunset and sip a fine Italian Barolo or Brunello while you watch nature's fireworks display in the distance. After the show, retire to a dinner of chicken or veal Marsala prepared by your yacht's chef with locally grown and bottled Marsala wine.
For More Information Sicily Yacht Charters Contact the Charter Team
discover the best of yachting