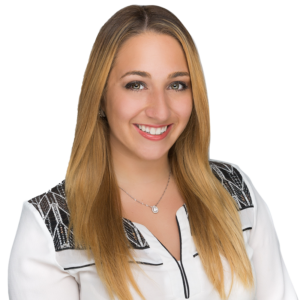 ---
Hannah Rose
---
Born and raised in Massachusetts, Hannah Rose spent her summers on the water between boating on the Connecticut River, kayaking in lakes in New Hampshire and enjoying the beautiful shores of Atlantic Ocean in Newport, Cape Cod and Martha's Vineyard. She was swimming before she could walk, could drive a boat before driving a car.
Hannah's global wanderlust began at a very early age as she visited various Caribbean islands, Mediterranean seaports, and important international cities with her family. Hannah's avid interest in other cultures led her to pursue a degree at the International University of Monaco, where she obtained a BA in International Business, with a focus in traditional marketing, digital marketing and business management.
Fascinated by the multi-cultural aspects of Monaco's unique luxury society, Hannah also strove to improve her linguistic skills gaining different levels of comprehension in French, Italian, Spanish, Dutch and Russian. Hannah was introduced to the wonderful world of yachting when she served as a stewardess on a super yacht during school breaks.
After graduating, Hannah moved to Palm Beach, FL, where she was most recently Marketing Manager for an agency serving national hospitality clients. The opportunity to combine so many of her passions led her to join the dynamic team at Worth Avenue Yachts where she is excited to share her knowledge and experience in digital marketing, social media management, graphic design and business operations. Her high energy, "can do" attitude and friendly demeanor along with her dedication to hard work led her to quickly and efficiently master a number of new skills.