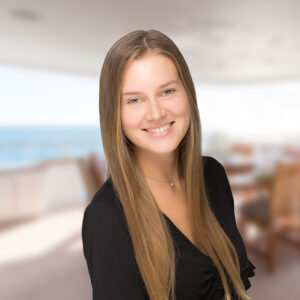 ---
Indira Rey
---
Indira was born in Helsinki, Finland although she is of Polish and American decent. Helsinki is where her passion for water sports and the Arts began. Learning to swim at only 3 years old, she spent many years swimming competitively in a team called Helsingfors Simsällskap, swimming in the Baltic Sea and in the many lakes of Finland. Indira spent her childhood weekends boating to the numerous Islands around Helsinki and during the winter enjoyed cross country skiing to the islands on the frozen sea. Indira also attended Art classes, which lead her to pursue a BA and MA in the Arts.
Indira received her BA in Fine Arts in the Netherlands and her MA in Children's Book Illustration in Cambridge, UK. She has since worked in the art field in galleries, art shows and organized many exhibitions broadening her skills in promotion, social media management, graphic design, service, languages (Polish, Finnish and Dutch) and translation. After living 2 years in the UK, she decided to move to Poland where she taught art and worked at an Art Foundation in Krakow.
Indira moved to Boca Raton in 2017 and started working as an Art Consultant in Delray Beach. She since was introduced to the yachting world through working as a stewardess and spending time boating from the Keys to Palm Beach. She is very excited that the path she has taken has led her to Worth Avenue Yachts where her diverse, multilingual and artistic background will add to the team's success.