Yachts for Sale

Sport Fisherman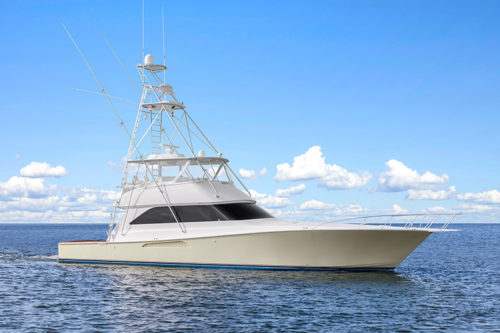 Worth Avenue Yachts lists all the sport fisherman yachts for sale in the world. To make your purchase easier, we created this unique resource where you will find all the highest quality sport fisherman yachts for sale available on the market. Whether you are looking for an American built Viking Yachts, a high-quality Hatteras, a smaller Bertram or a technologically advanced yacht built in New Zealand by Yachting Developments you will find your next yacht here.
Especially popular in the US, the Sport Fishing yachts are fishing tournament machines, performance beasts and comfortable beach houses. Flying at over 40 knots they get you to the most remote fishing grounds in the glimpse of an eye. Thanks to a well-equipped fishing cockpit, the time spent fighting in the chair becomes enjoyable. The interior is wide and open on the surrounding seas. Up from on the tower, the views are simply mesmerizing. Time to find your next sports fishing yacht.
We currently have no yachts to show. Please check back again soon.