Sunrise

Yachts for Sale
All Sunrise Yachts yachts for sale worldwide are listed below, scroll down to view them.
Sunrise Yachts is born of a strong and simple vision: offering luxury yachts from the world's best yacht designers, built with technical excellence at the fair price level expected by today's yachtsmen. The yachting industry knows it now: building superyachts in Turkey simply makes sense. By combining world-class design, engineering and management talent with Turkey's skilled and competitive workforce, Sunrise established itself as one of the leading yacht builders in the Mediterranean.
Sunrise Yachts offers a fresh approach to yacht building. With passionate, hands-on founders and a team that share a genuine love of its craft, we deliver technical excellence, elegant luxury and a brand faithful to its promise… at a fair price.
Working with the world's leading yacht designers, combining Europe's best in engineering and project management with Turkey's dynamic, skilled and competitive management and workforce, Sunrise Yachts has established one of the largest modern yacht-building facilities in the Eastern Mediterranean.
However, a facility alone does not create  a beautiful yacht. A good yacht is the story of good people. What visitors immediately notice when entering Sunrise Yachts is the enthusiasm of each team member, of which there are now more than 180.
Their pride and dedication to their work, complemented by the extensive sea experience of our senior managers, are reflected in each project's overall quality. Sunrise Yachts' mission is to satisfy our clients by understanding their needs and achieving them on time, and within budget. We take special care and pride in producing outstanding yachts that bring joy and a sense of privilege to all who experience them.
Experience Worth Avenue Yachts and Sunrise Yachts new build Project: SKYFALL II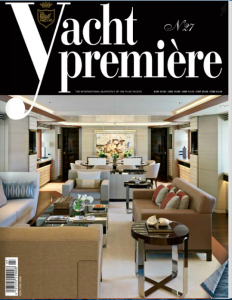 Click Here for a Virtual Tour of AFRICA M/Y by Sunrise Yachts.
For more information on the Sunrise Yachts shipyard, any of the Sunrise Yachts for sale listed below, to discuss a Sunrise Yachts new build project, or to charter a Sunrise yacht, contact us here, or call us on 561.833.4462