Explore CIAO – Italian Style and Luxury
---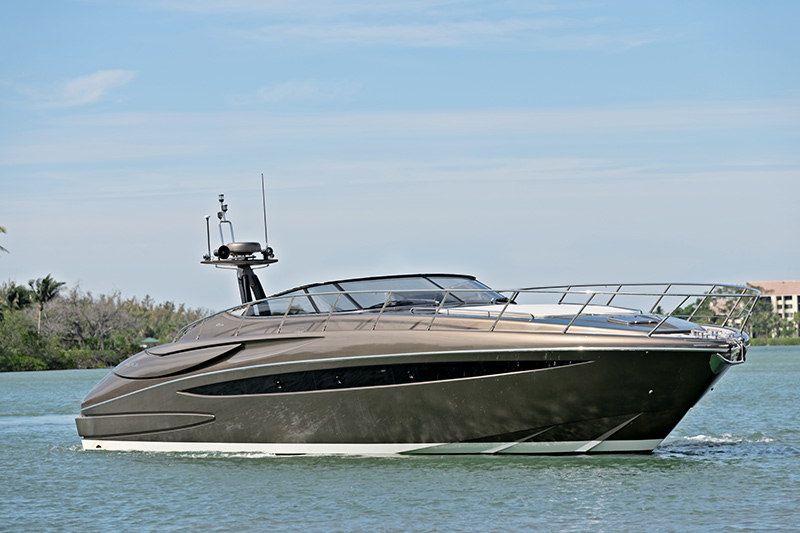 Motor Yacht CIAO is a Riva Rivale 52 model. The Rivale was originally developed to expand the Aquariva model line which was succeeded by the larger Rivarama model. The Rivale name represents the lines bright, vibrant and active characteristics.
Riva Rivale Yacht CIAO is 52-feet, 11 inches in length with a 15-foot beam. The hull of M/Y CIAO is what you would expect from the popular RIVA brand, with a deep-V and a deadrise of 16 degrees, combined with spray rails and a raking bow. Propellers are carried in semi-tunnels that help reduce the draft and provide a more efficient shaft angle. The rudders are tucked inside the tunnels, and the trim tabs are recessed, so there is nothing to spoil the lines.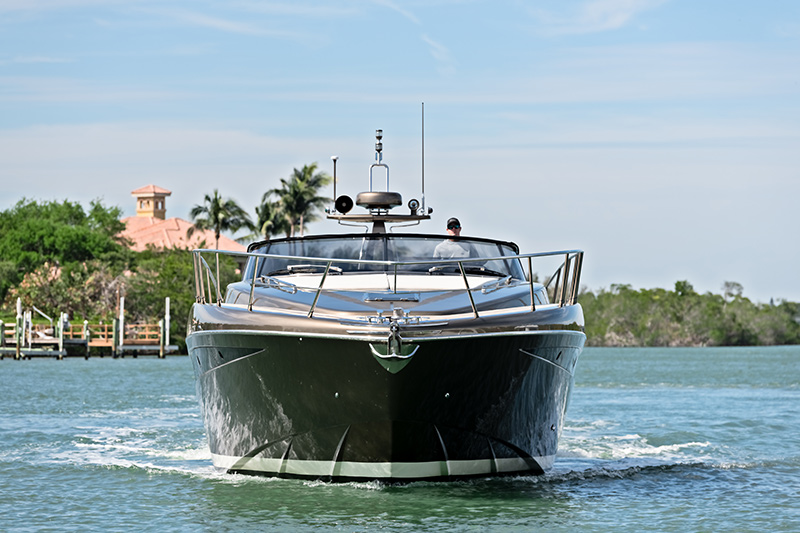 Above the waterline, M/Y CIAO has high topsides that come to an end with a powerful curve into the deck, then on and over the coachroof. Air intakes are scalloped into the topsides, and the ports and windows along the side are hidden behind a dark-glass panel, providing a clean but contrasting line.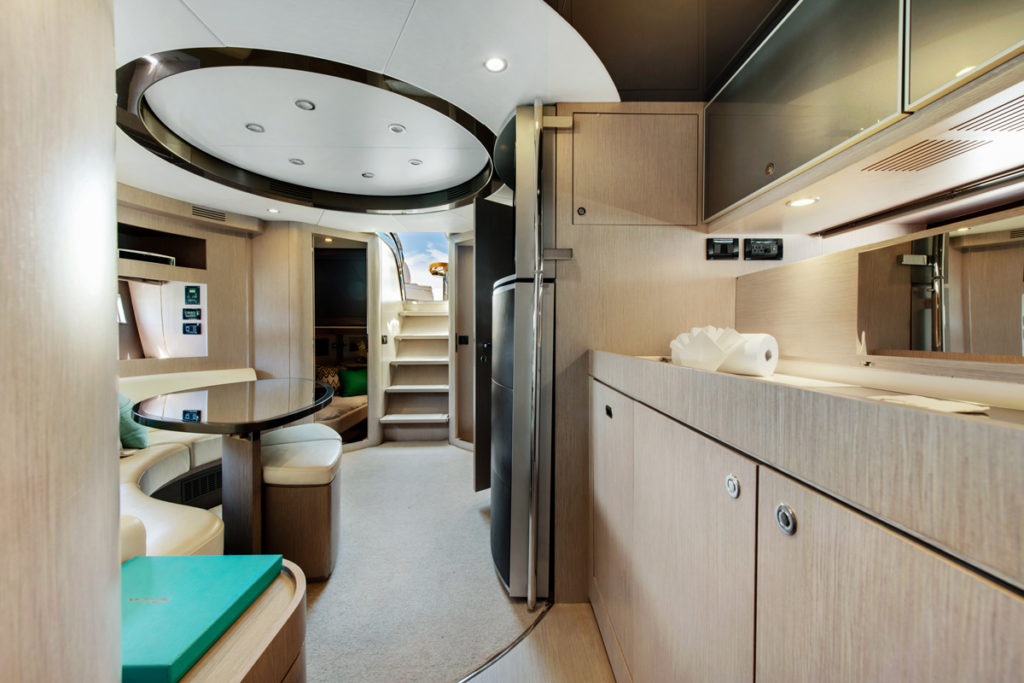 The large sun pads and al fresco areas make the Rivale Yacht CIAO an ideal fun-in-the-sun yacht. CIAO offers an array of upgrades and amenities, to many to list. You can view the full list of detailed specifications here.
For more information on CIAO, contact our team at Inquiries@WorthAvenueYachts.com
The 52' 11" RIVA CIAO will be on display at the Palm Beach International Boat Show March 22-25, 2018.