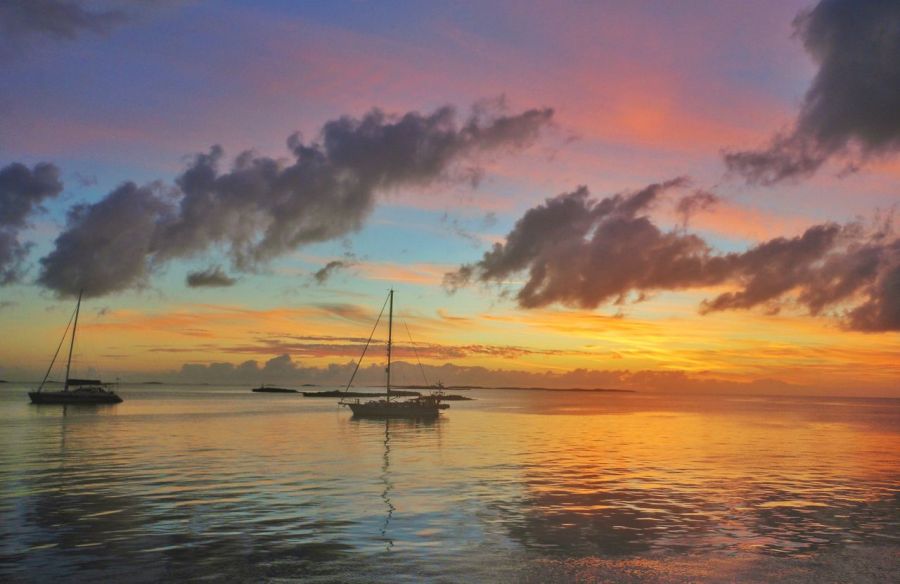 The Exumas
The Exumas are the archipelago within the Bahamas that extend south from Nassau, which is the capital of the Bahamas on New Providence island. Several luxury marinas are within a short ride of Nassau's international airport, including the marina at Atlantis, which also offers water slides, international-quality restaurants and a full-service casino.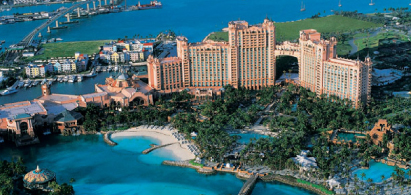 Meet your Bahamas Yacht Charter there or at a quieter megayacht enclave such as the recently built Albany Marina. After a few hours or a few days of relaxing and settling into the Bahamas pace of life, set a course away from civilization and into the natural beauty of the Exumas.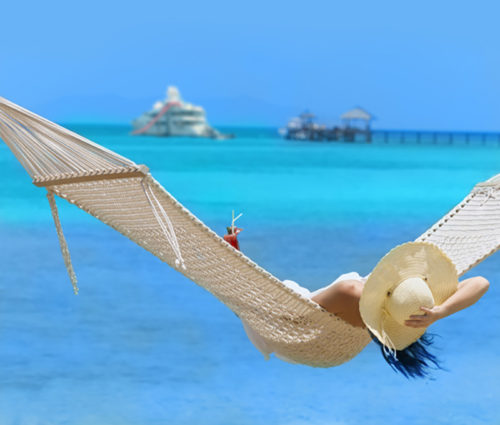 In many harbors along the Exumas chain, your charter yacht is likely to have sandy white beaches all to itself. You can stumble upon local shacks serving tasty conch chow­der and spicy conch fritters, or stick to the sea for mesmerizing views of coral reefs in shallow waters.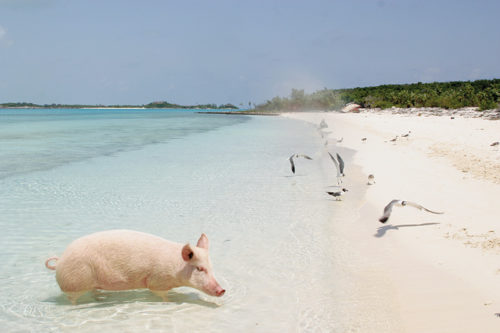 Swimmers, snorkelers and scuba divers alike will enjoy expansive underwater visibility in some of the clearest waters on Earth. Your Bahamas yacht charter vacation is just beginning…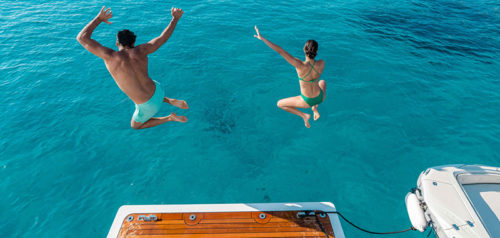 Be sure to schedule a stop at Allan Cay, where iguanas love to be fed. Also a must-see is Big Major island, which is nicknamed "Hog Island" because of its most famous resident, Emily the pig.
As your tender approaches the sandy beach, Emily swims into the surf to meet you—and to demand sliced carrots that your yacht's crew will have at the ready. The experience elicits squeals of delight, not from Emily herself, but from charter guests of all ages.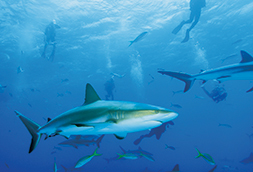 In the northern section of the Bahamas are the Abacos where small fishing boats and privately chartered yachts dot the harbors. This archipelago is the epitome of island life. Many residents have golf carts instead of cars, and tourists can quickly get on a first-name basis with local shop owners and bartenders.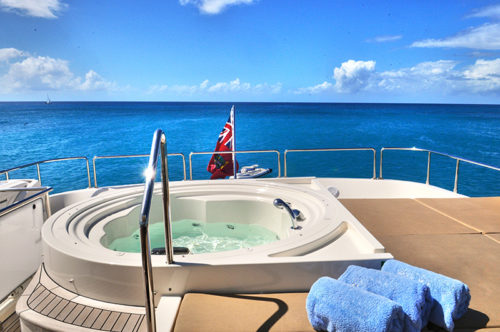 The regional airport at Marsh Harbour provides easy access to chartered yachts, which can then depart for nearby islands including Man-o-War and Elbow cays. Sandy beaches and aquamarine waters lie virtually everywhere in between, with countless opportunities for snorkeling, swimming and scuba diving. Serious fishing is an option too, with your charter yacht's crew ready to go at dawn if you want to awake early one morning and fight some photo-worthy fish.
An Abacos yacht charter is not complete without a stop at Hope Town, whose red-and-white-striped lighthouse has been guiding boaters since the 1860s. It is one of only a handful of manually operated, kerosene-fueled lighthouses in the world. After an hour or two of exploring the lighthouse and learning its history, venture on foot into town to browse the boutiques and restaurants. If you're feeling adventurous, take a rental golf cart to the island's outskirts for a self-guided tour of the magnificent homes that line quiet streets along private, sandy beaches.
discover the best of yachting