Benetti

Yachts for Sale

Italian megayacht-builder Benetti crafts custom and semi-custom steel-and-aluminum yachts 93 feet to more than 213 feet (28 meters to more than 65 meters) in length under out of its Viareggio, Fano, and Livorno shipyards. Worth Avenue Yachts feature several Benetti yachts for sale.

History of Benetti Yachts
Founder Paolo Vitelli started the company in Turin in 1969 as a sailboat charter company named Azimut. In 1977, the company produced what at the time was the smallest yacht, the AZ 32-foot Targa, considered to be the Model T of the marine industry. Azimut took over the Fratelli Benetti boatyard in Viareggio in 1985, creating the Azimut Benetti Group, which has continued to expand into all things nautical, including, most recently, marinas.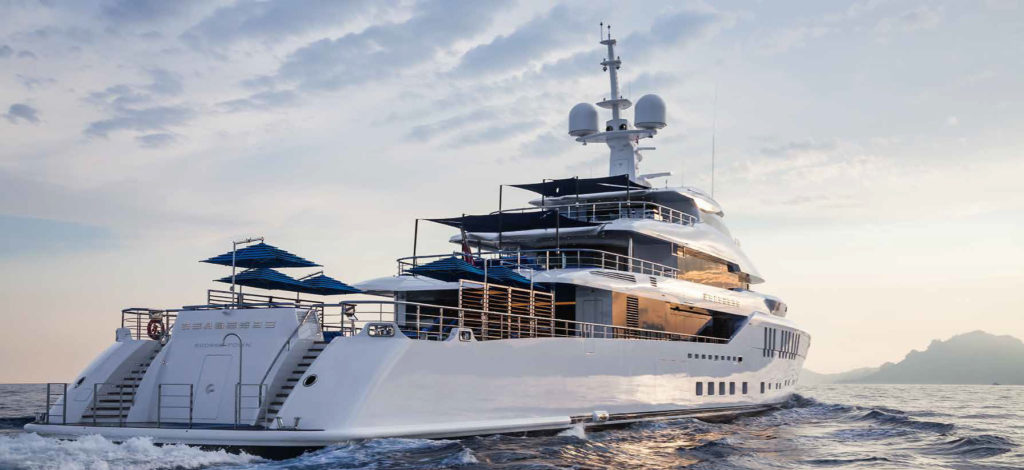 Worth Avenue Yachts delivers another mega-yacht – 220′ SEASENSE
Benetti Yacht Catagories
Currently, most Benetti yachts for sale fall under one of two categories: the Benetti Class and the Benetti Custom. Benetti Class comprises semi-custom yachts 93 feet to 145 feet, including the 93-foot Delfino, 105-foot Tradition, 121-foot Classic, 132-foot Classic Supreme, 140-foot Crystal, and the 145-foot Vision. Benetti Custom yachts can be built from 141 feet (43 meters) to more than 213 feet (65 meters).

Largest Benetti Yachts Built
Benetti Yacht SEASENSE
The recent build, SEASENSE, a 220′ yacht made her debut at the Monaco Yacht Show. Worth Avenue Yachts is pleased to have been a part of bringing this project to fruition.
Benetti Yacht FREEDOM
Another large accomplishment is the 230-foot (70-meter) steel-and-aluminum Luxury Yacht FREEDOM (ex. REVERIE).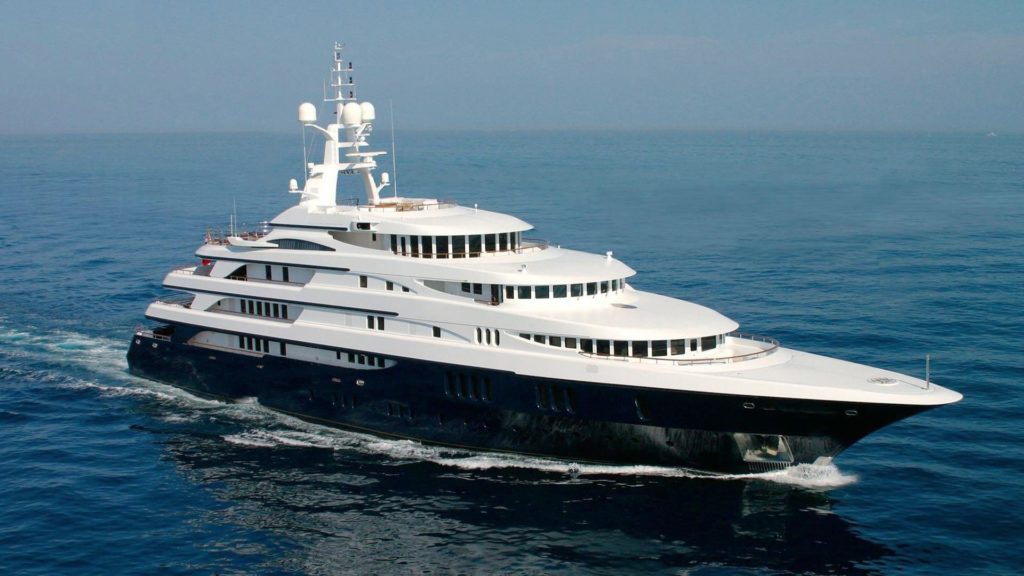 Yacht FREEDOM features a top speed of 16 knots and a range of 5,200 nautical miles at 12 knots. Yacht FREEDOM is powered by two CAT 3516 engines.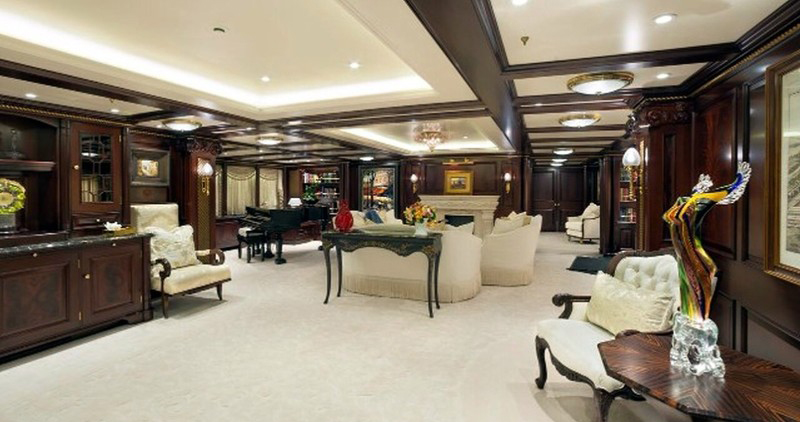 John Munford designed the sumptuous interior, which accommodates 26 guests and 29 crew.
Stefano Natucci penned the exterior styling and concept.

Benetti Yacht LUMIERE
Luxury mega yacht LUMIERE (ex Cuor di Leone, Lionheart) is a 164-foot (50-meter) luxury superyacht.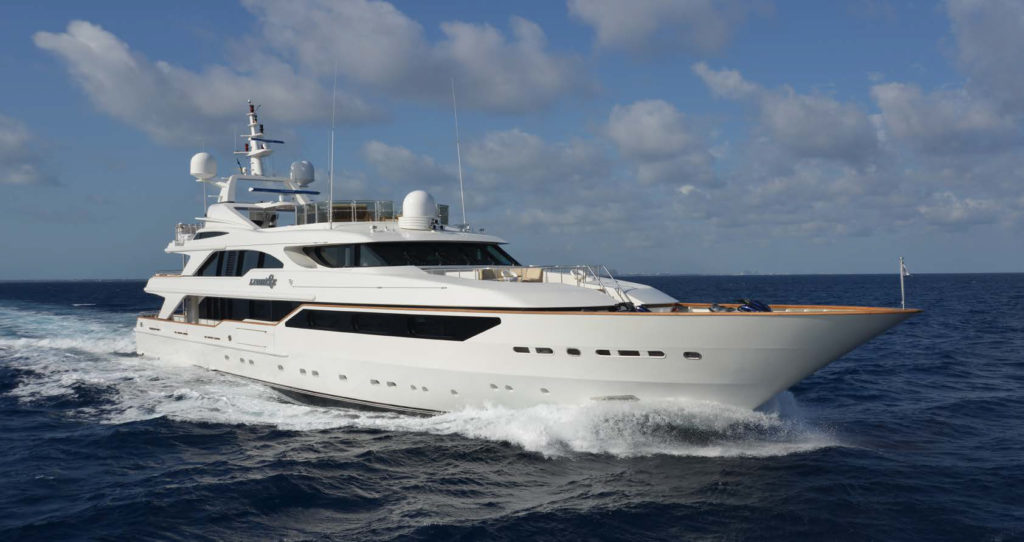 Benetti yacht LUMIERE accommodates 12 guests and 12 crew in a light and bright interior. Which was designed by Stefano Natucci, who also created the exterior.
The steel-and-aluminum yacht achieves a top speed of 18.5 knots and a cruise of 16.5, thanks to two MTU diesel engines.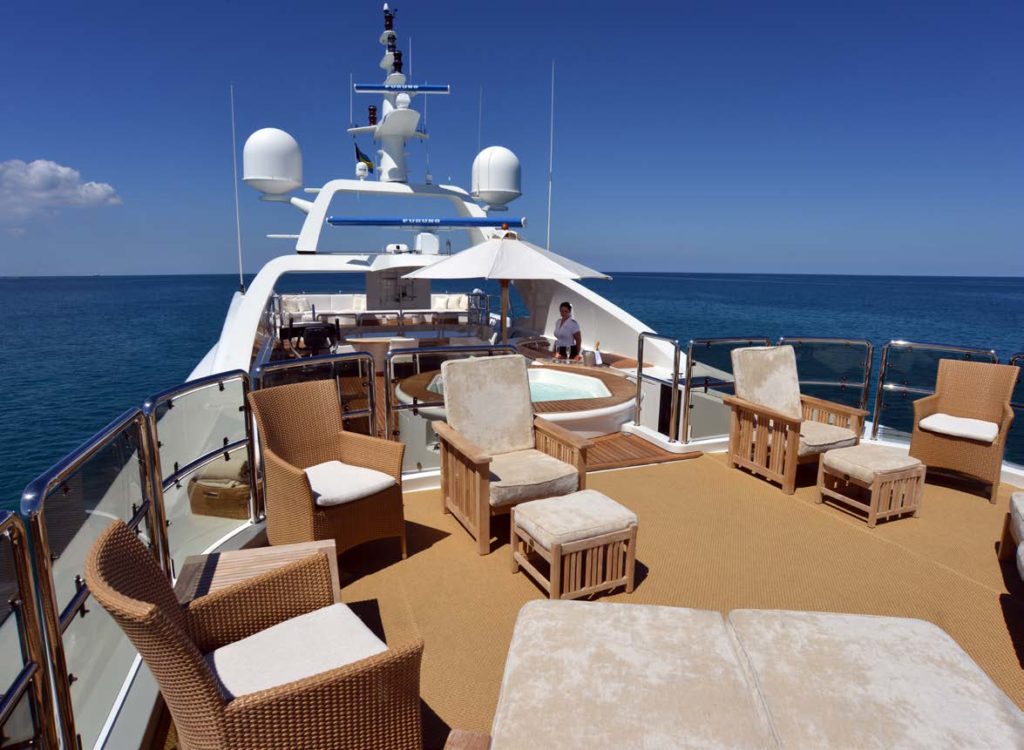 Yacht LUMIERE boasts a range of 3,800 nautical miles.
Benetti Yacht DIAMONDS ARE FOREVER
Mega-Yacht DIAMONDS ARE FOREVER was sold by Worth Avenue Yachts in December of 2013.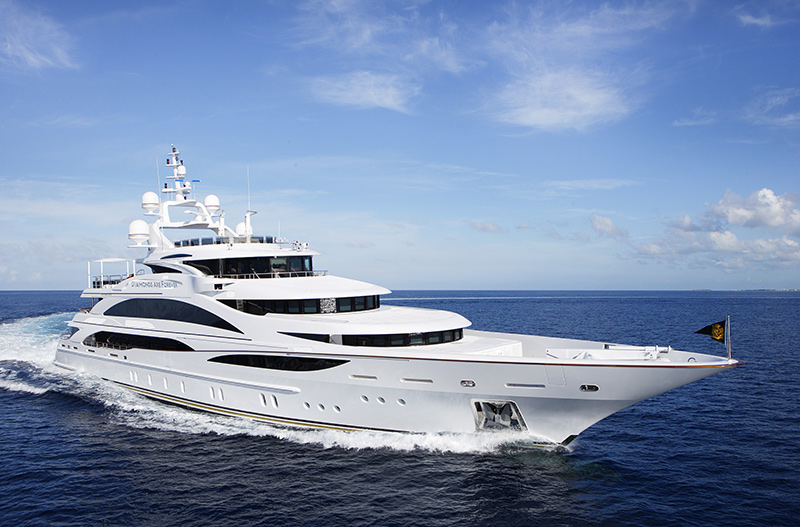 The 200-foot (60.95-meter) 2012 Mega Yacht DIAMONDS ARE FOREVER showcases an interior stemming from the collaboration between owner John Staluppi and London-based designer Evan K. Marshall.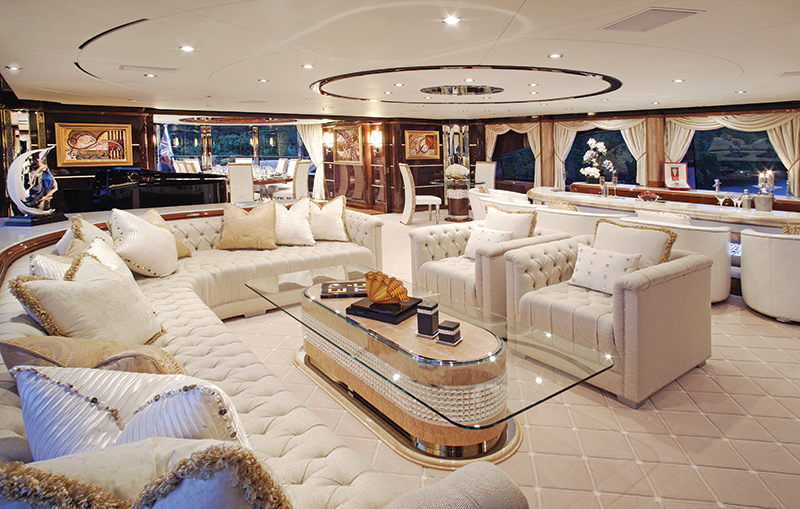 Six staterooms—including two masters—sleep 12 guests, plus the yacht houses 15 crew.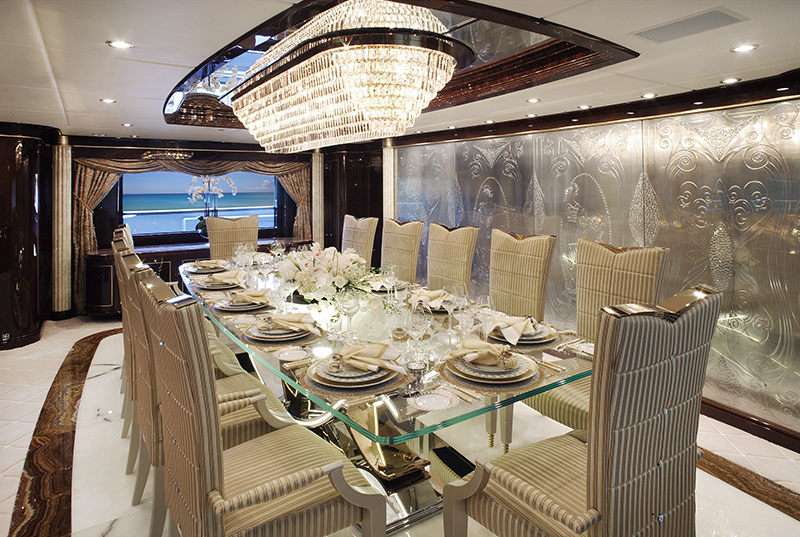 An elevator services all five decks. Two Caterpillar engines propel the full-displacement steel-and-aluminum yacht to a 16-knot top speed and a cruising speed of 15 knots.
Traveling at 12 knots gives Benetti Yacht DIAMONDS ARE FOREVER a range of 4,800 nautical miles.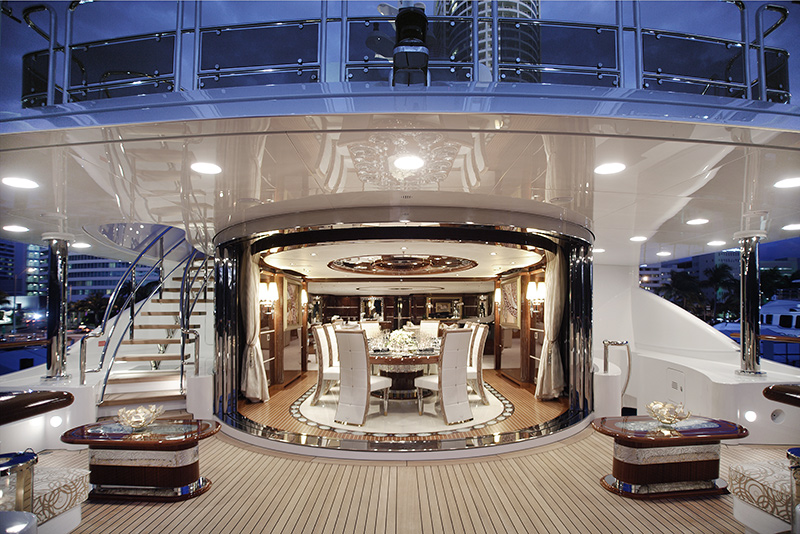 A flotilla of tenders and toys complete the package.

Benetti Yacht BLAKE
On May 26th in Viareggio, Italy the shipyard launched their longest GRP hull and aluminum superstructure yacht ever. M/Y BLAKE is a 50-meter fully custom mega yacht. The Benetti Custom FB803 Project Blake is the third hull of this series featuring Benetti exteriors and Bannenberg & Rowel interiors.  Sisterships for the 50m yacht BLAKE are the FB801 VICA and FB802 ZAZOU.
Other Notable Benetti Yachts
The 145 foot MAG III yacht is currently listed for sale at Worth Avenue Yachts.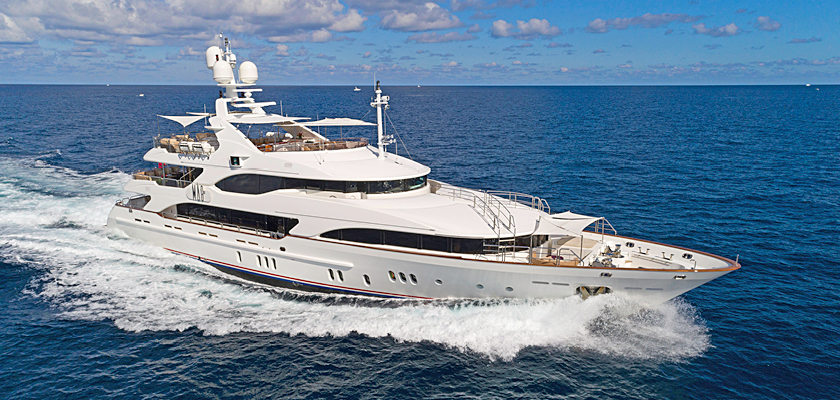 The 120′ (36.58m) Benetti yacht CATCHING MOMENTS is available for sale through Worth avenue Yachts.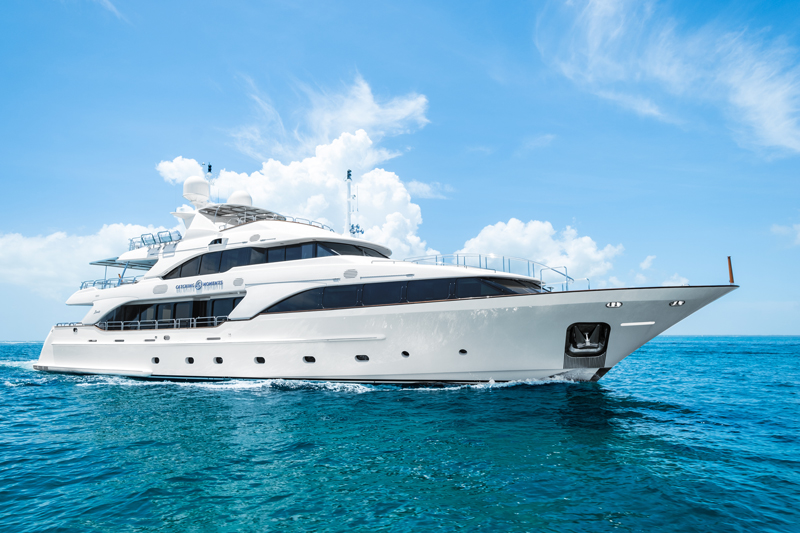 The Italian Yacht features 5 well-appointed staterooms. Luxury Yacht CATCHING MOMENTS completed an extensive refit in 2015.
For more information on our Benetti yachts for sale, a new-build Benetti project or to charter a Benetti yacht, email the team or call 561.833.4462.