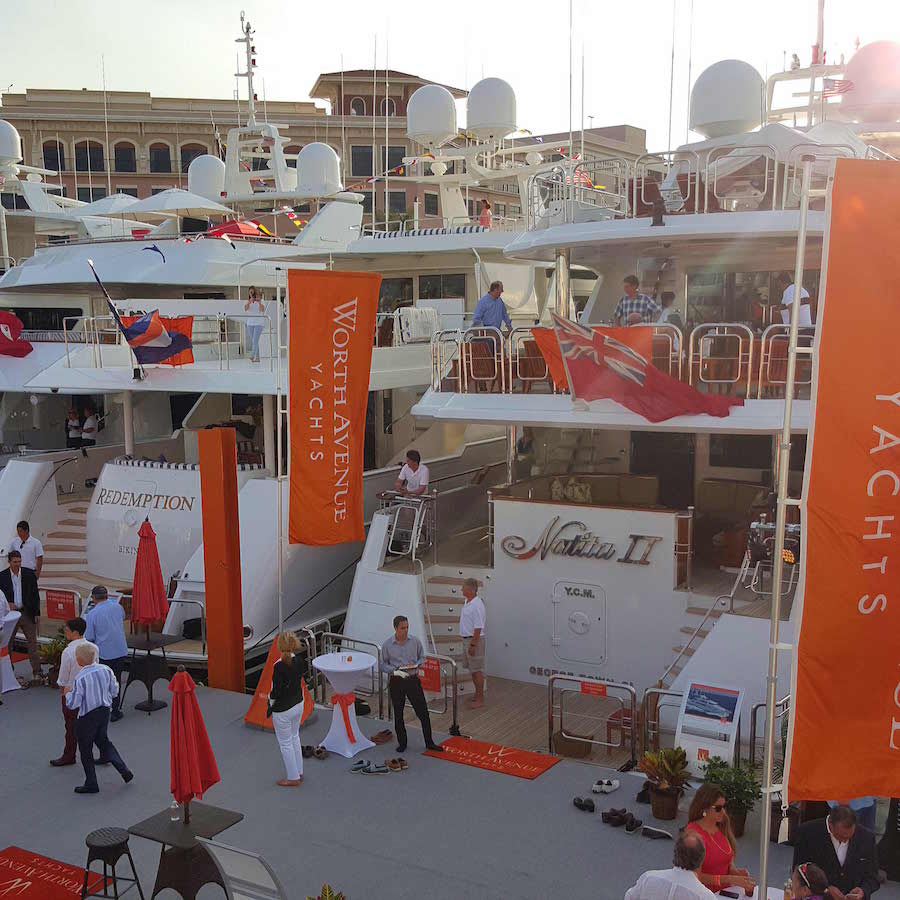 Fort Lauderdale Boat Show 2019 | October 30-Nov 3
When: October 30th, 2019 – November 3rd, 2019
The Fort Lauderdale Boat Show, FLIBS, is the largest in-water boat show on earth! Worth Avenue Yachts will have 2 large areas at FLIBS, displaying an array of yachts for sale and some for charter. Use the form at the bottom of the page to contact us to book an appointment at the 2019 Fort Lauderdale International Boat Show.
---
The yachts on display at the Fort Lauderdale Boat Show are "Boarding by appointment only". To schedule your visit and access to boarding any of the yachts at the show contact our team at Inquiries@WorthAvenueYachts.com. Please check out the YACHTS ON DISPLAY below to view the yachts Worth Avenue Yachts is pleased to be presenting on display at the FLIBS 2019. CONTACT US to book an appointment with any of our Yacht Brokers and to view any of these yachts at the show.

Worth Avenue Yachts display locations at the Fort Lauderdale Boat Show:
This impressive selection of yachts are all available for viewings at our spectacular exhibit. Interested buyers or charter clients should contact us soon if you wish to schedule an appointment for a private tour on any of these fine vessels showcased for purchase or charter. We really look forward to meeting you at the show!

Join Worth Avenue Yachts at FLIBS 2019 for an unforgettable experience in the "Yachting Capital of the World."

---

SHOW SCHEDULE FOR THE FORT LAUDERDALE BOAT SHOW 2019:
Prime Time Preview:
Wednesday, October 30, 12pm-7pm
Ticket: $53 (Valid any one day Oct 31 – 5, 2018)
General Admission:
Thursday, October 31, 10am-7pm
Friday, November 1, 10am-7pm
Saturday, November 2, 10am-7pm
Sunday, November 3, 10am-6pm
TICKET PRICES FOR FLIBS 2018:
Adult: $34.00
Child (age 6-15): $15.00
Children (under 6): Free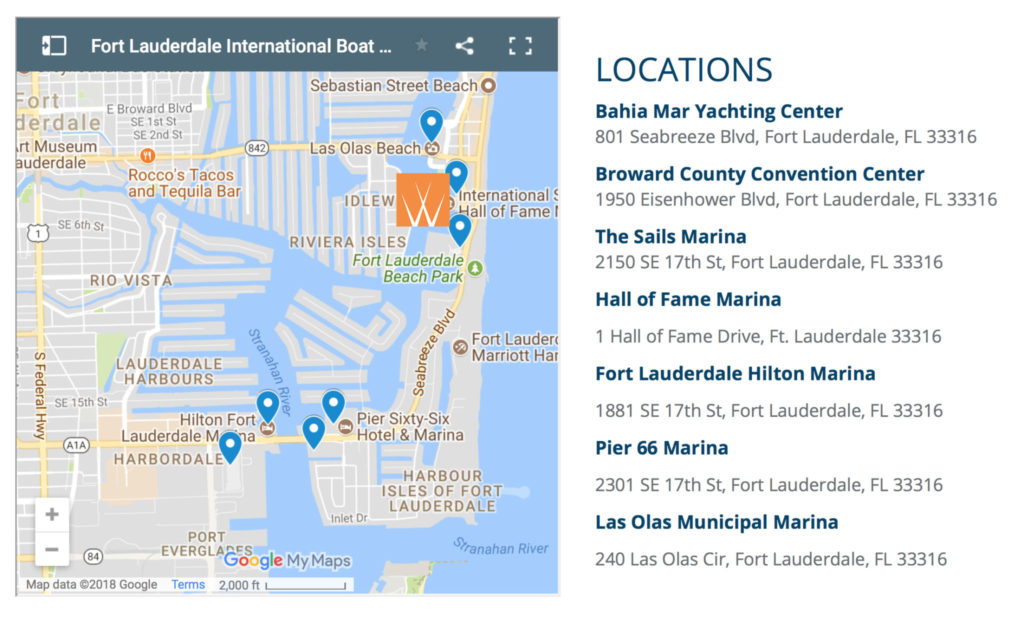 7 OFFICIAL FORT LAUDERDALE BOAT SHOW 2019 LOCATIONS:
Download the 7 Official FLIBS 2019 Location Maps Here
FLIBS 2019 SEMINARS, CLASSES & EVENTS:
Apart from all the amazing yachts to look at, there is a huge selection of events at FLIBS like, free boating activities, tips & techniques, fishing clinics, music concerts, fine dining, family entertainment, art exhibitions and more.
The courses below are being held during the Fort Lauderdale Boat Show and are open to everyone. All the courses are hosted by the Carefree Boat Club:
Basic Docking Skills
Anchoring and Multi-Vessel Rafting Techniques
Open Water Boat Handling Skills
Advanced Docking & Precision Boat Control
Powerboating Made Easy – Capable, Confident, Safe!
Click here to view the full FLIBS 2019 Seminars & Classes Schedule
WHO WILL EXHIBIT AT THE FORT LAUDERDALE BOAT SHOW 2019:
For a list of all the exhibitors at FLIBS at this year's show click here.
IMPORTANT FORT LAUDERDALE BOAT SHOW 2019 LINKS:
YACHTS ON DISPLAY:
SaveSave
SaveSave
SaveSave
SaveSave
SaveSave
SaveSave
SaveSave
---
FLIBS 2019 APPOINTMENT BOOKINGS & REQUESTS FOR FURTHER SHOW INFO:
If you are considering buying or chartering a yacht at FLIBS 2019, please use this contact form to contact us at Worth Avenue Yachts for a chat about what to expect at the show, and to book an appointment to view any of the yachts listed above. We will look forward to meeting you at the show, and to showing you around the impressive selection of superyachts we have available.
---