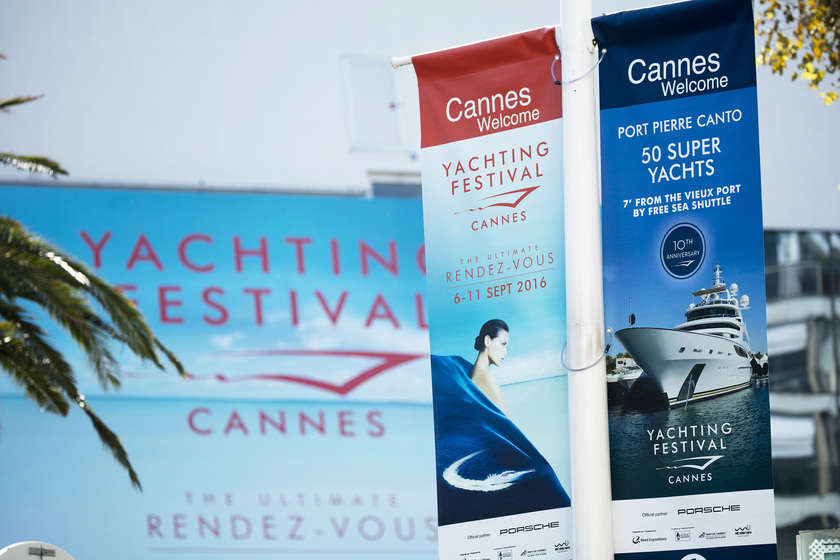 Cannes Yachting Festival 2019 | September 10-15
Since 1977, the Cannes Yachting Festival takes place every September in elegant, luxurious surroundings in the sparkling bay of Cannes. This year's 41st show takes place September 10-15 2019.
---
As the first show in the boating season, the Cannes Yachting Festival is one of Europe's leading in-water boating events. The major players in pleasure yachting come here to launch the show season by showcasing their new worldwide models.
This year the 2019 Cannes Yacht Show will feature a massive Sailing Yacht display. With over 110 sailing yachts, monohulls and multihulls in Porto Canto on display. The show is divided into several events including the Concours d'Elegance, the fun parade of vintage and modern day yachts that pay tribute to the rich history of the French Riviera.
Exhibitors and visitors meet in two exceptional French Riviera ports :
The Vieux Port and The Port Pierre Canto.
Location
Vieux Port and Port Canto.
Dates
From Tuesday 10 to Sunday 15 September 2019
Opening times
Open every day 10 a.m. to 7 p.m..
Late opening until 10 p.m. Friday 13 September.
Closed at 6 p.m. on Sunday.
---
GET IN TOUCH
From Monaco to Florida, Worth has strategically placed retail office locations in affluent, high traffic areas. Our state-of-the-art displays feature relevant shipyards and new projects available for purchase. Our open door policy, welcoming staff and knowledgeable brokers combine to create lasting client relationships. To reach us directly – anytime – call +1 (561) 833-4462.
---