Yachts for Sale by
Westport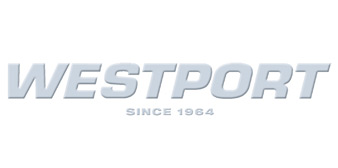 All Westport yachts for sale worldwide are listed below, scroll down to view them.
Westport is known as the largest yacht builder in North America, constructing composite yachts exclusively.
An American yard with both heritage and a promising future, Westport has been a solid player in the yacht building market since their inception in 1964.
Westport Shipyard Locations:
With three shipyards in Washington state (Westport, Hoquiam and Port Angeles) and Yacht sales and services offices in Fort Lauderdale, Florida, Westport takes pride in their series production lines ranging from 112feet / 34meters to 164feet / 50meters.
The History of the Westport Shipyard:
­
Westport Shipyard, originally founded in 1964 as a builder of vessels for the North Pacific commercial fishing fleet, later added fast passenger ferries to its production line and was dedicated to steadfast seaworthiness.
Between 1984 and 1997, Westport built scores of hulls for some of the industry's most respected yards, amongst them Christensen, Crescent, and Northcoast, whose own quality standards were top notch.
In 1997, John Orin Edson, the founder of Bayliner Marine and family-owned Pacific Mariner, became a major shareholder of Westport and escalated the transition to building luxury motor yachts.
View all the current Pacific Mariner yachts for sale.
Recently, in 2014, the Chouest family, maritime owners in the oil and gas transportation industry as well as American Custom Yachts, acquired the majority of Westport's shares.
Ultimately, Westport built and delivered more than 200 commercial vessels, earning a deep respect for the sea and a passion for achieving the level of quality that ocean travel demands. That passion endured as the company made the transition to building luxury motor yachts.
Westport Shipyard Production & Technology:
Among the first to recognize the attributes of all-composite construction, Westport leads the industry in composite technology, pioneering new techniques and materials that are currently used industry-wide. The composite fibreglass construction maximizes yacht life, reduces maintenance and maximizes resale value.
Westport also stresses the importance of series production of their motor yachts ensuring distribution of development costs among several units; hence, justifying a sizable investment in naval architecture, styling and interior design, to engineer and document the build down to the last detail, and to acquire the ideal infrastructure of molds, fixtures, and equipment for accuracy and control throughout the entire construction process.
Westport is unsurpassed in the application of computer-aided designs and manufacturing methods, the precision of tooling, patterns and finish parts, fundamental to a first class build.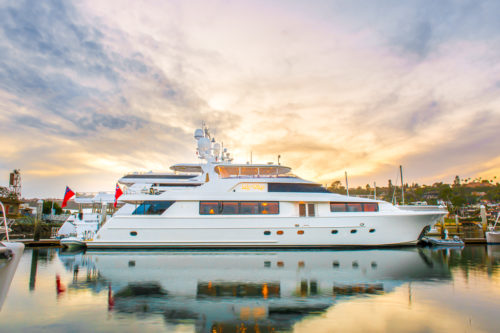 The Westport shipyard's current models:
Westport 164 tri-deck motor yacht / 50 meters, the shipyard's flagship, with an advanced hull design by renowned naval architect William Garden and styling by Donald Starkey. ABS-classed and MCA-compliant.
Westport 130 tri-deck motor yacht / 40 meters known as the dependable choice amongst yacht owners. ABS-classed and MCA-compliant.
Westport 125 raised pilothouse motor yacht / 38 meters is their newest design and considered the next generation in Westport's evolution in offshore cruising. Engineered to American Bureau of Shipping rules.
Westport 112 raised pilothouse motor yacht / 34 meters is Westport's most popular and industry leader in her class. Built to uncompromising standards of structural integrity and quality.
Recent Westport launches:
Recent Westport yacht launches include the 164-foot yachts Boardwalk and Harmony. Acclaimed designer Donald Starkey gave Boardwalk her exterior styling while the owner and the Westport design team handled the interior. Naval architecture came by way of Westport and William Garden. Yacht Boardwalk sleeps 12 guests in six staterooms (including Westport's now-standard bridge-deck VIP with private balcony) and has a maximum speed of 24 to 25 knots. Her range at a cruising speed of 20 knots is 1,700 nautical miles.
William Garden provided yacht Harmony's naval architecture, and Donald Starkey designed both the interiors and exteriors. Harmony accommodates 12 guests in six staterooms and offers up enough space for 13 crewmembers. The yacht also sports a top speed of 24 knots and a 5,200-nautical-mile range.
Westport motor yachts Trisara (130 feet/39.6 meters), Feelin' Free(112 feet/34.1 meters), and Arioso (130 feet/39.6 meters) are available for charter.
Worth Avenue Yachts are the dominant player in the Westport brokerage market, wrapping up an astonishing 40% of all global Westport sales in 2016.
WORTH AVENUE YACHTS ARE THE GLOBAL LEADER IN USED WESTPORT YACHT SALES:
Yacht buyers seeking to buy, sell, or build a Westport yacht can rest assured that Worth Avenue is the top Westport brokerage, whose years of expertise in the brand will locate the finest Westport yachts for sale on the market, guide you through the thrilling process of building your own Westport yacht, or expertly market your Westport yachts for sale or charter. Read more here about Worth Avenue Yachts hugely close relationship with Westport Yachts.
For more information on the Westport shipyard, any of the Westport yachts for sale below, to discuss a Westport new build project, or to charter, a Westport yacht contact us here, or call us on 561.833.4462
Westport Yachts for Sale: