#WorthSupporting: Marine Industry Cares 9th Annual Spin-A-Thon
---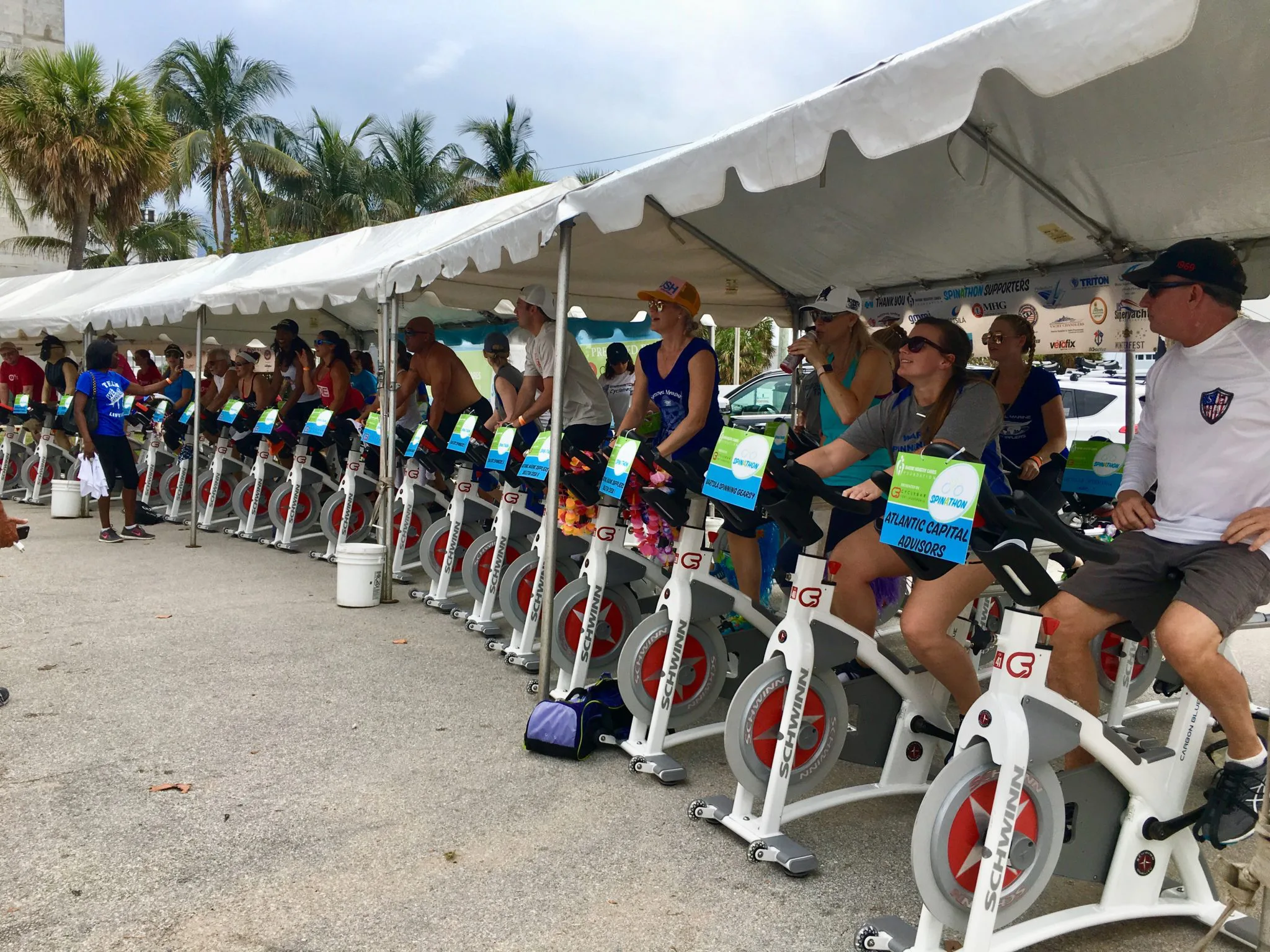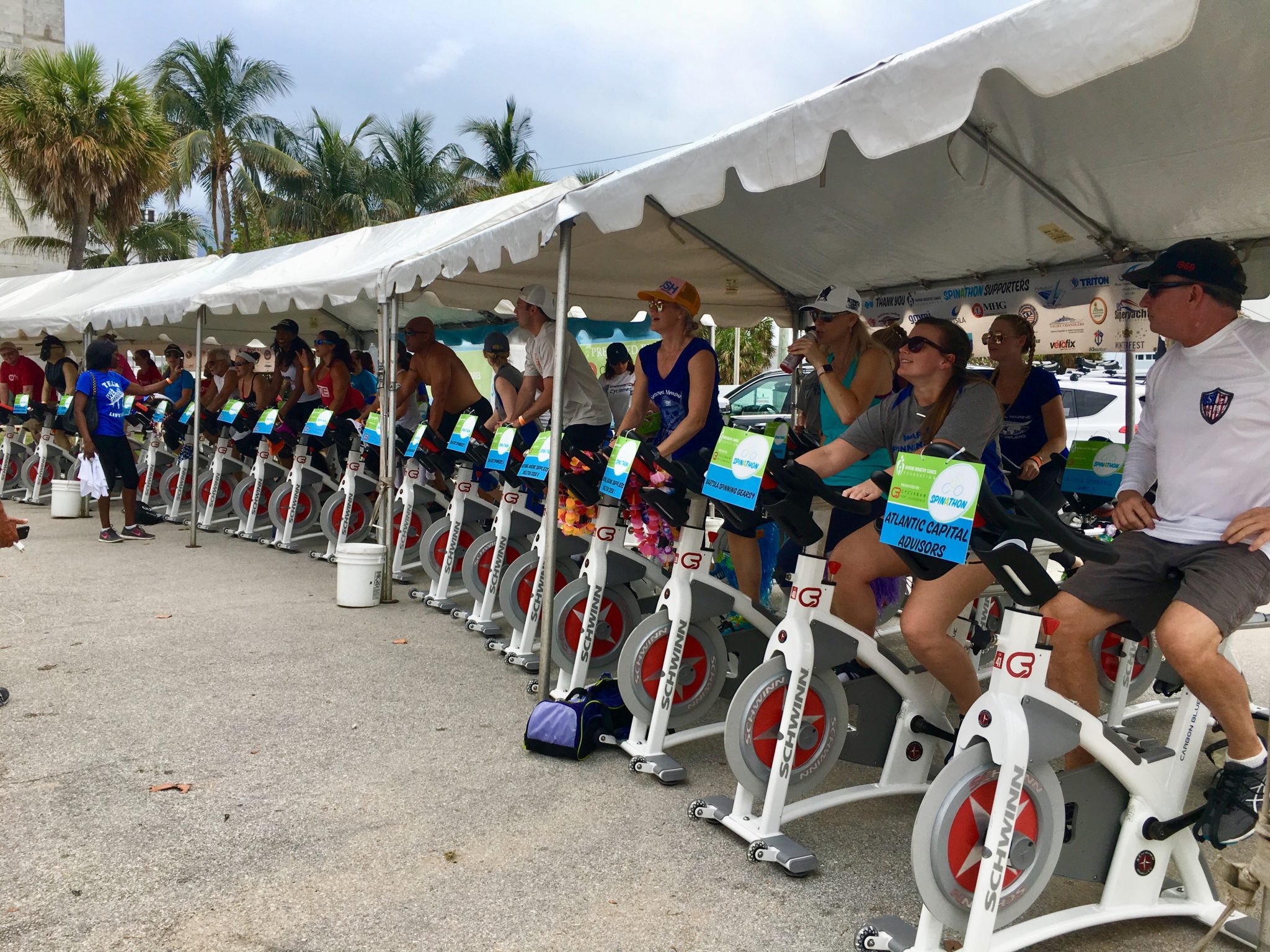 The 9th annual Spin-A-Thon, hosted by the Marine Industry Cares Foundation took place on Friday, April 27th. Not only did it rain, but it POURED!! Thanks to all participants' great attitudes and devotion to the cause, many continued cycling through the torrential storm while soaking wet.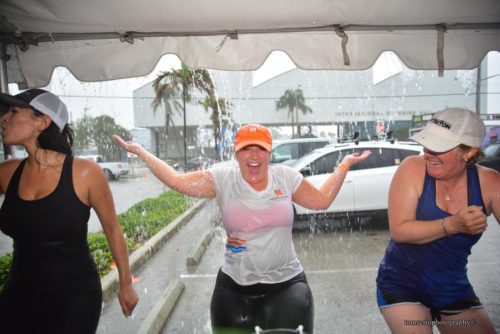 Started in 2009 simply as a way to bring the marine industry together to raise money and support Kids In Distress (KID), the Spin-a-thon has grown into one of MICF's most popular events – both for the good it does to support MICF programs and initiatives, and for the fun and camaraderie that are synonymous with the event.
In 2012, MICF added Children's Diagnostic & Treatment Center (CDTC) as a charitable partners and beneficiary of the Spin-a-thon.  Since starting, the Spin-a-thon has raised more than $750,000 which, through grant-giving and MICF initiatives have introduce youth to marine industry opportunities, inspired them through STEM educational outreach, helped increase family access to pediatric clinics and supported foster care and early intervention for childhood medical concerns.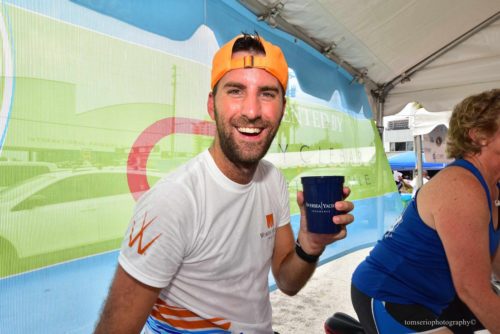 Spin-a-thon is a 4-hour crowdfunding event where teams on spin bikes ride and keep their bikes going non-stop for 4-hours. It is a high energy and fun-filled event that raises money to support the programs for children and families of the Marine Industry Cares Foundation.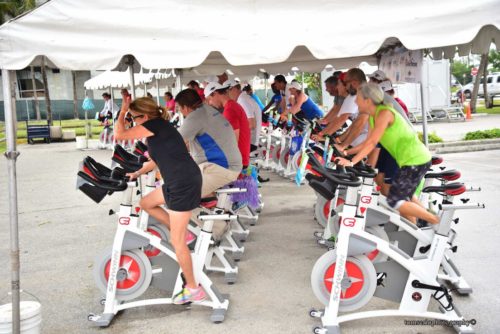 Worth Avenue Yachts is proud to be repeatedly involved in this charitable cause, which raised over $40,ooo this event.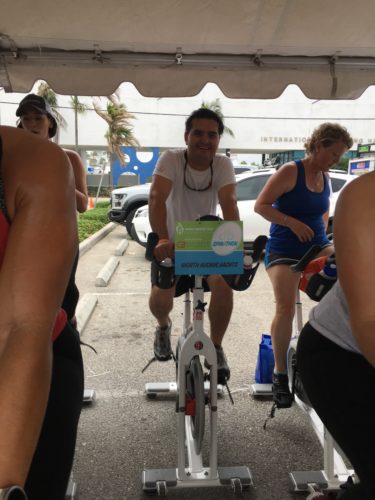 Many local marine industry groups participate in the event, including but not limited to the Marine Industries Association of South Florida, United States Superyacht Association, the International Yacht Brokers Association and the Young Professionals in Yachting.
To Donate to the Marine Industry Cares Foundation click here.