2018 World Superyacht Awards
---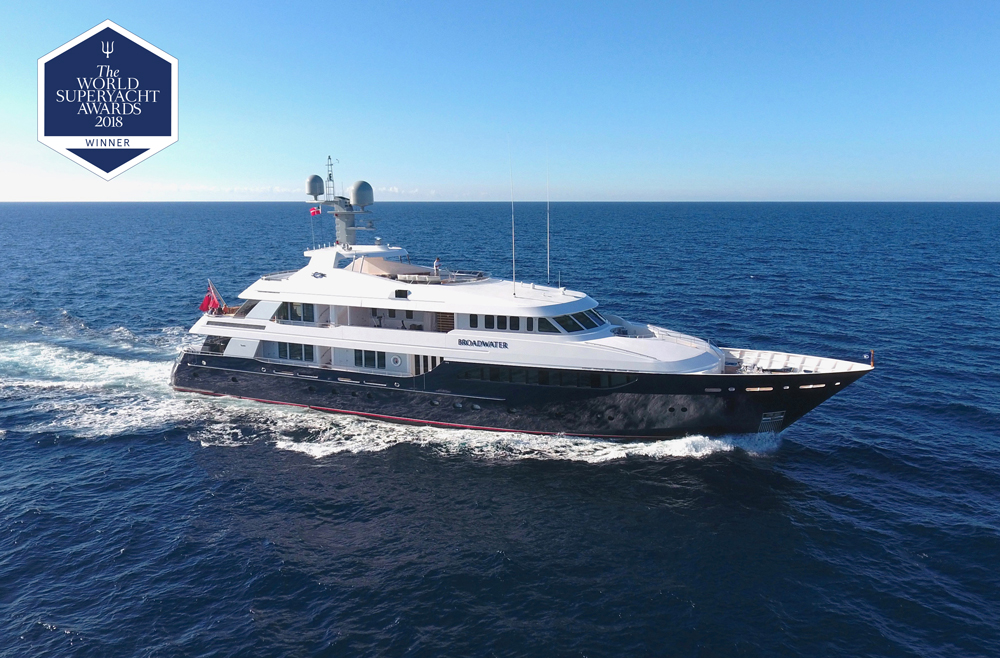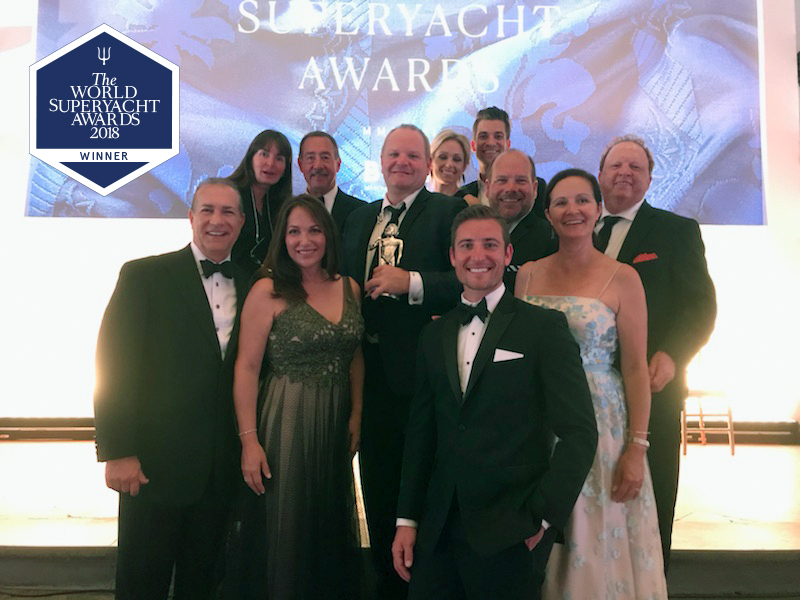 Each year accolades for the remarkable ingenuity and innovation demanded by the design, engineering and construction of the world's finest luxury yachts is presented at The World Superyacht Awards. This event is attended by the elite of the superyacht world consisting of owners and industry leaders. The recognition of the best superyachts in 2017 is divided into 18 categories.
The 2018 World Superyacht Awards took place in the sparking city of Florence, Italy at the Palazzo Vecchio. Worth Avenue Yachts team, alongside the Owner, designer Adam Voorhees and the M/Y BROADWATER team were on hand as they were presented with the Neptune for best refitted yacht of 2017. M/Y BROADWATER is a classic 165' Feadship, originally built in 2000 and refit to the stylings of Adam Voorhees , who came onto the yachting scene as the Young Designer of the Year Award winner in 2010. The six stateroom megayacht was refit with the sixth stateroom, new dining and salon space aft of the bridge, the installation of an exterior gym and spa along with a new beach club in her stern.
M/Y BROADWATER technical and AV aspects were modernized and upgrades as well. These included the AV system, the conversion of all areas to LED lighting, and the installation of updated navigation and safety systems throughout. In addition, the original 'Flume Tank' passive anti-roll system was removed, releasing internal volume that was reassigned to storage space. The yacht also received a full exterior repaint, changing her hull color from white to blue, and a new set of tenders and water toys. The judges were impressed that this extensive work list had been carried out on Broadwater in just eight months, and admired both the quality of workmanship and the modern design of the new interior that rejuvenated a deserving yacht. They also commented that the change in hull color served to hide windows and port lights giving the yacht a cleaner and more sophisticated appearance.
You are invited to see the beauty and spender of  M/Y BROADWATER  first hand.  M/Y BROADWATER  charters year round. Summer months are available for booking in the Mediterranean while winter months can by booked in the Bahamas and Caribbean. For more information click here: M/Y BROADWATER or contact our team at Inquiries@WorthAvenueYachts.com
Check out what onboard Chef Stuart Lewis is serving: BROADWATER Culinary Adventure