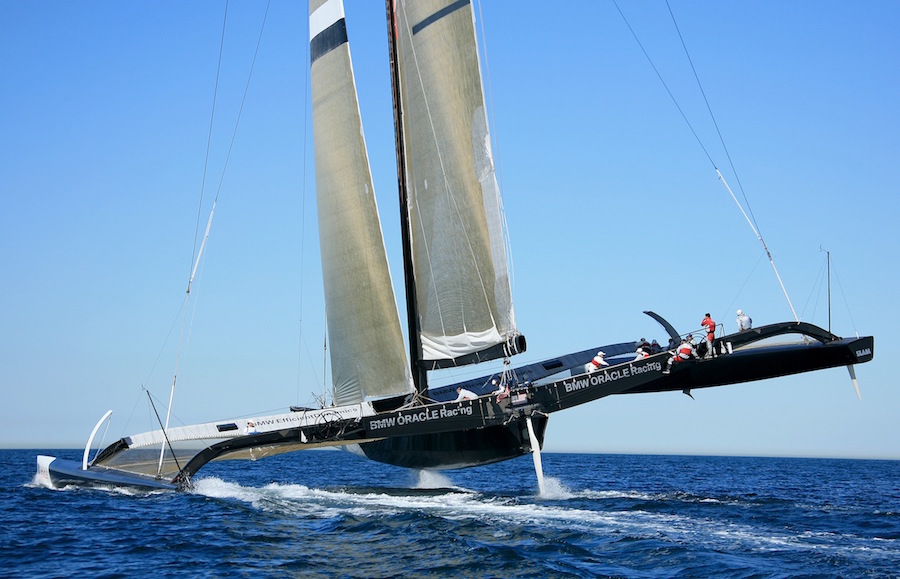 Chicago's Lake Michigan will make maritime history tomorrow, hosting the first ever freshwater racing in America's Cup history. Between June 10th and 12th, 2016, the clear waters of Lake Michigan will be the site of the Louis Vuitton America's Cup World Series Chicago – an important qualifying event for the America's Cup in Bermuda 2017. The six teams of USA, Sweden, Great Britain, Japan, France, and New Zealand will compete hard for supremacy in an adrenaline-fuelled race that the entire sailing world will be watching with interest.
The action will launch from Navy Pier, the America's Cup World Series Headquarters, where spectators can enjoy spectacular views of the high-performance 45′ foiling catamarans skim across the water at more than 40 miles per hour. Regardless of wind direction, the course is set up so that the viewers get an exceptional view of the yachts racing close to shore.
There's also the option of chartering a shallow-draft yacht in Lake Michigan to get even closer to the action and spend a magical charter cruising one of the Great Lakes. Lake Michigan, an inland sea, is nicknamed as the 'third coast' of America, and offers some wonderful cruising – whether it's past the stunning Chicago skyline or enjoying the quiet, pretty scenery along its vast shores.
The American team, ORACLE, has a strong bond with Chicago. Larry Ellison, the team owner, grew up in Chicago before founding the software company Oracle, whose name would one day grace the hull of some of the finest sailing craft on earth.
The fashionable city of Chicago is well known for two things: its sport – and for its wind. At Americas Cup Chicago on Lake Michigan during the America's Cup World Series, those two things will combine when sailing history is made on one of the Great Lakes.
Contact us at Worth Avenue Yachts to discuss booking a charter yacht at the Americas Cup Chicago or any other worldwide yachting event.