A Spectacular Build – IDYNASTY, 330′ Kusch Yacht
---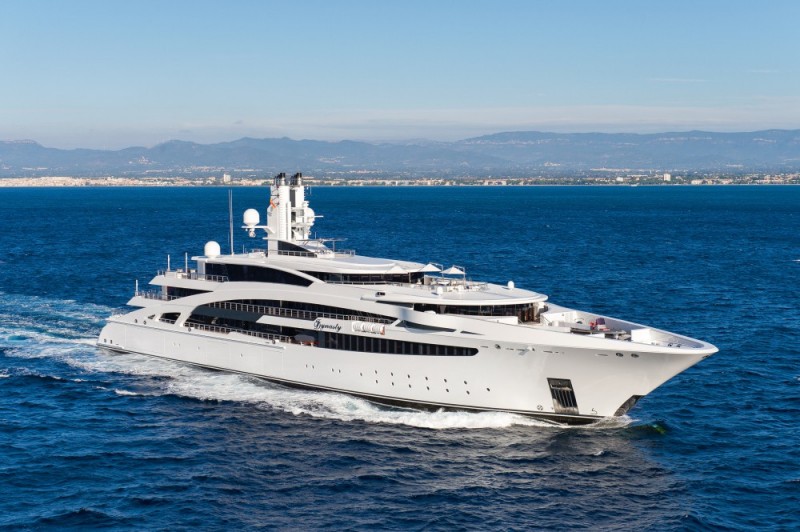 A product of Kusch Yachts out of Germany, IDYNASTY is one of the world's largest and most incredible superyachts. The 101 meter (330 foot) superyacht was delivered in 2015 and boasts a gross tonnage of 4400. She is powered by two Rolls-Royce ACP Bergen Auxiliary Engines and three Caterpillar 910 eKW Generators. Further propulsion is maintained using two Rolls-Royce AZP 100 FP, Azimuthing Thrusters and a Rolls-Royce TT1650 FP Bow Thruster. The massive superyacht cruises at an average of 14 knots and maxes out around 17 knots with a range of about 6,000 nautical miles.
IDYNASTY is classified as a 100A1 Passenger Ship with LMC, UMS, IWS, DP (CM) and can carry 22 guests in 11 ultra luxury staterooms. The 33 full-time, onboard crew maintain the 6 pristine decks and cater to the guests every desire.
For more information on this yacht or on the builder, Kusch Yachts, please contact the Worth Avenue Yachts team.