Yacht GALACTICA STAR Delivered by Heesen
---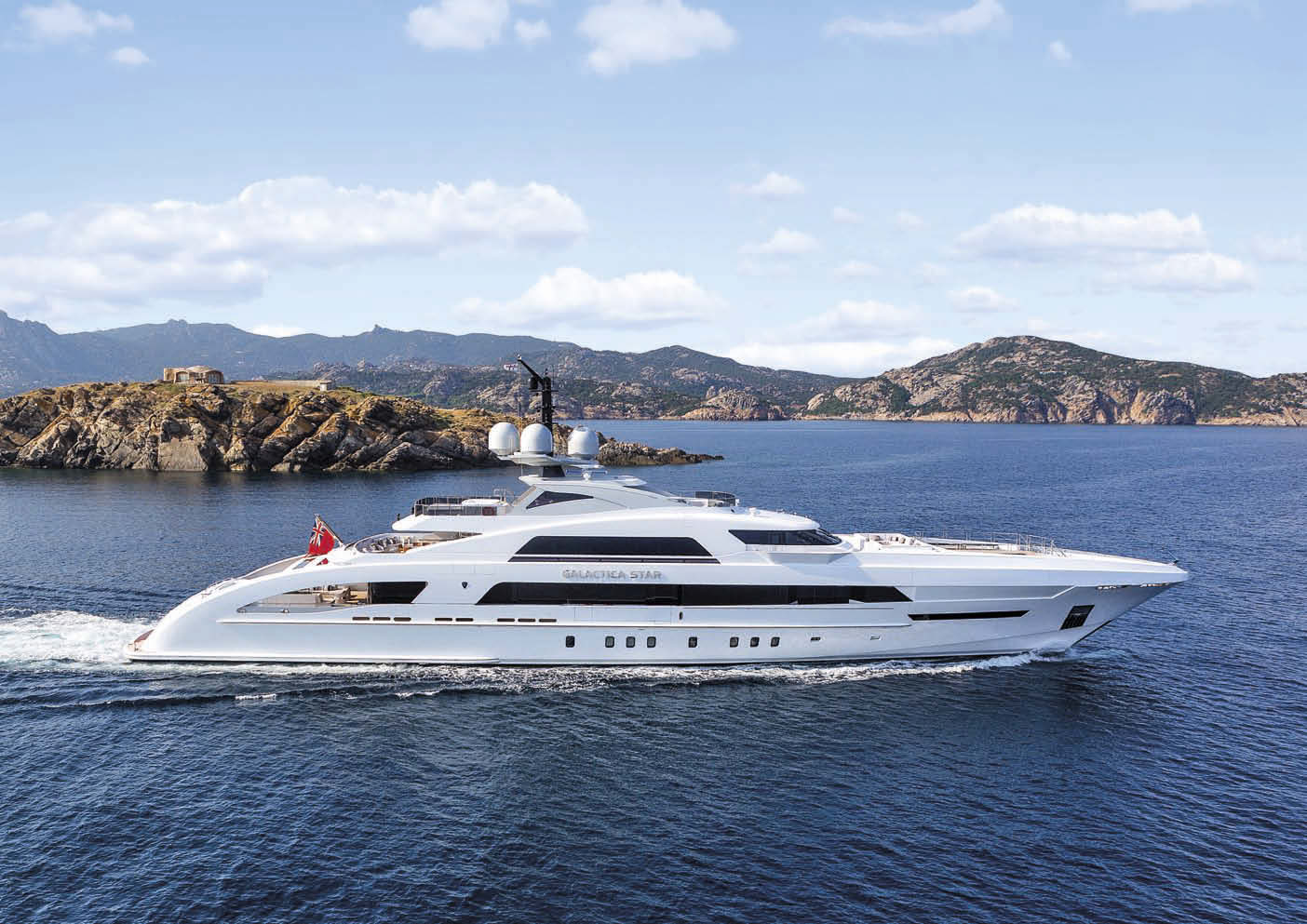 Heesen yacht GALACTICA STAR is a 65m super yacht capable of speeds up to 29 knots.
Fast Displacement
Heesen's 65m Fast displacement all-aluminium motor yacht GALACTICA STAR successfully completed sea trails in the North Sea with an air temperature of 11 degrees Celsius, wind force oscillating from 4 to 5 Beaufort and waves over a meter high.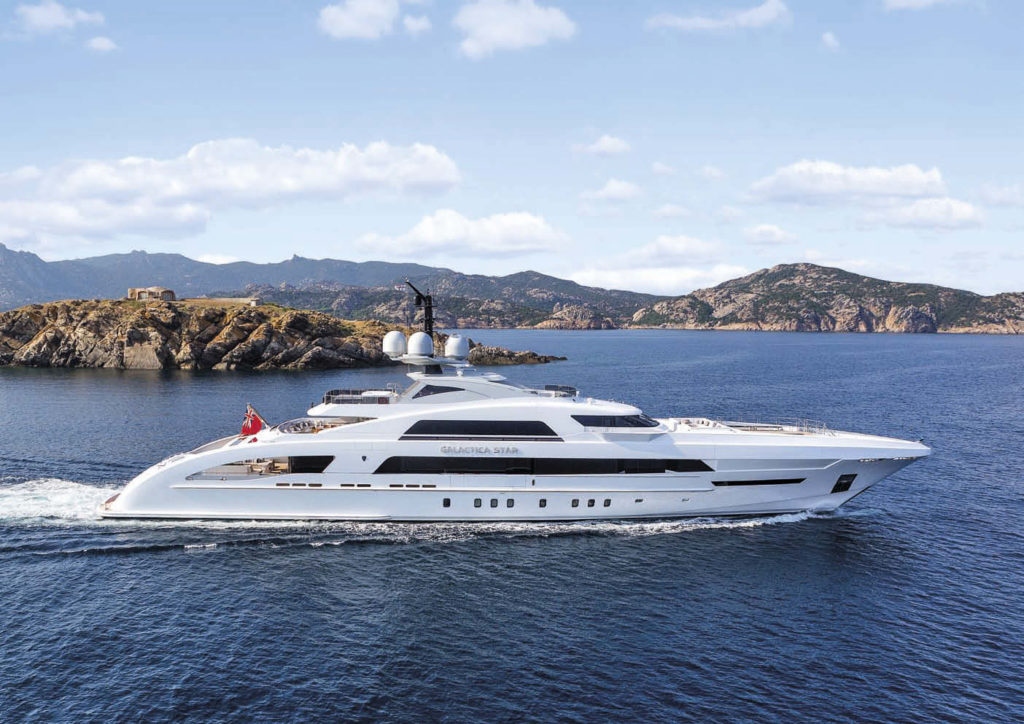 The GALACTICA STAR reached speeds of 28.8 knots, 2+ knots over the contractual speed. The vessel performed well, moved smoothly through the water and was reported to be very manoeuvrable.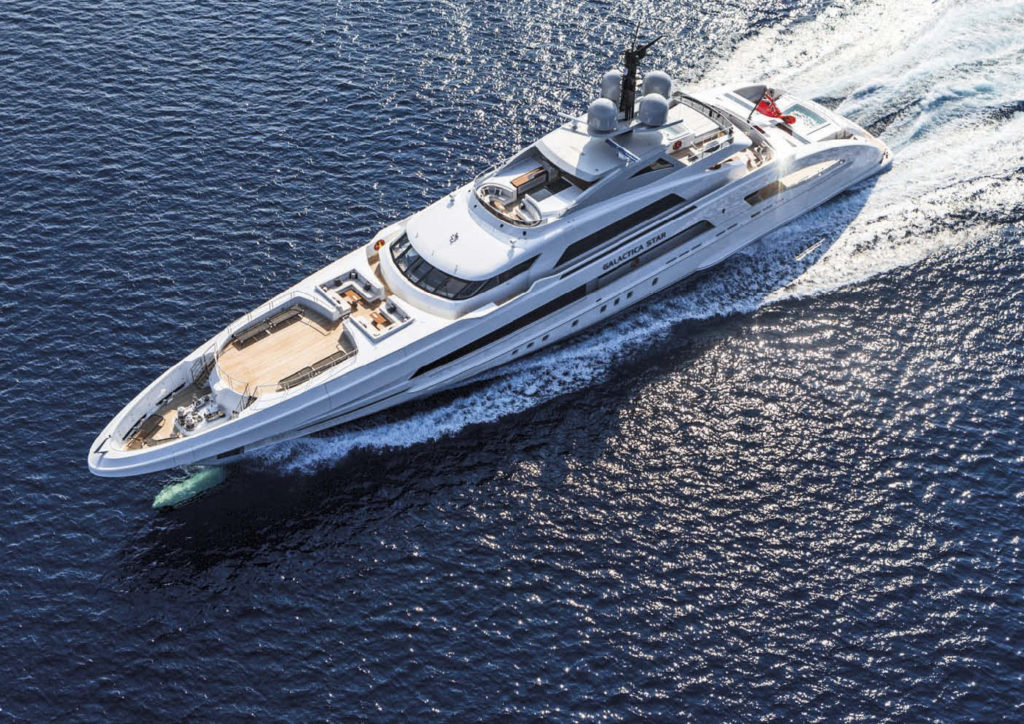 The guests' comfort onboard is further insured by 5 Sea Keeper gyro stabilizers.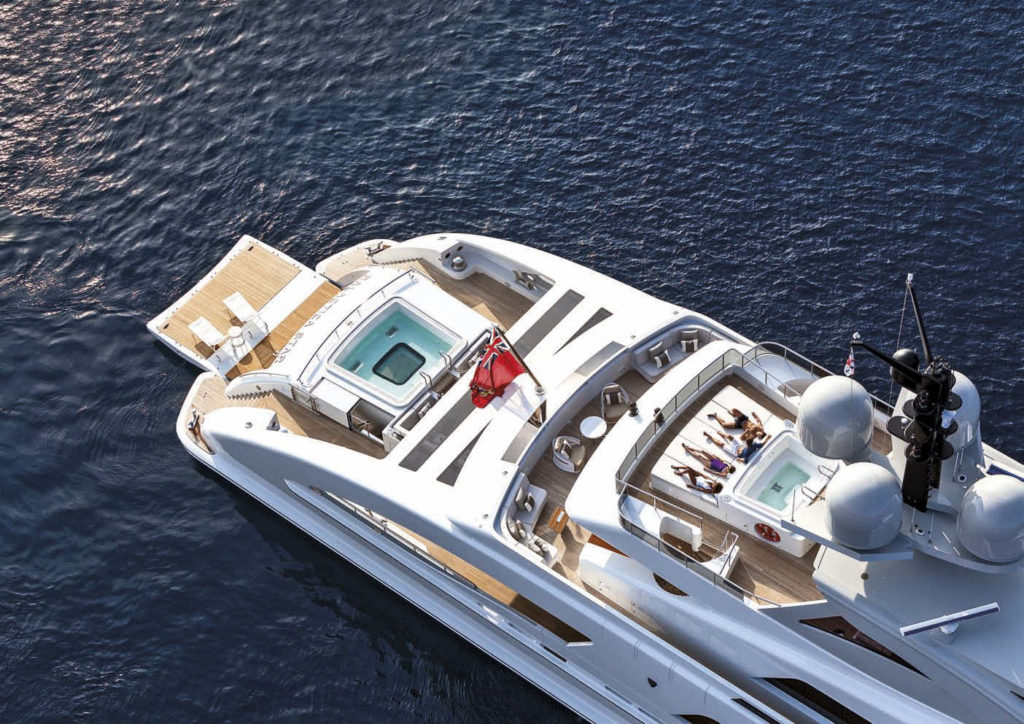 Yacht GALACTICA STAR Accommodations
Yacht GALACTICA STAR has accommodations for up to 12 guests and includes some notable luxury features.
The duplex beach club is located aft on the main and lower decks. It boasts a 22 square meter swimming platform and 10 square meter side-balcony.
Yacht GALACTICA STAR Beach Club
On the lower deck of the duplex beach club there is a sauna, hammam, shower room, day head and a fully equipped bar. Another notable feature is the glass bottom of the swimming pool in the main deck which allows natural light to glimmer through the water to the bar area beneath.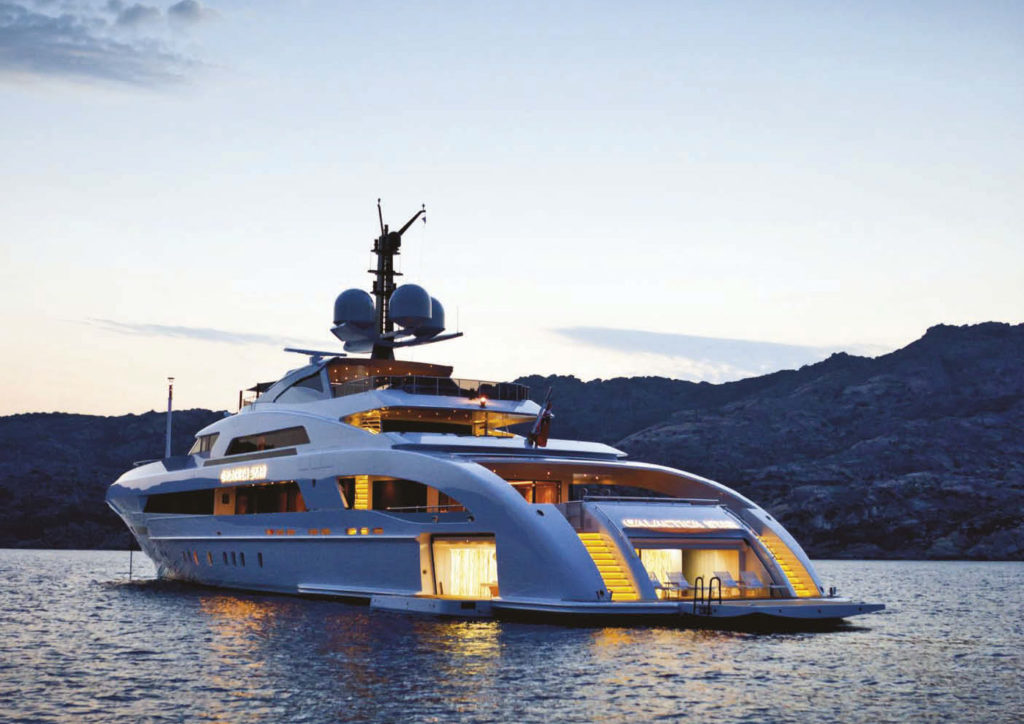 The large sunbathing area on the fore deck transforms into a touch-and-go helipad. Heesen yacht GALACTICA STAR also features tender garages with gull-wing doors beneath the fore deck.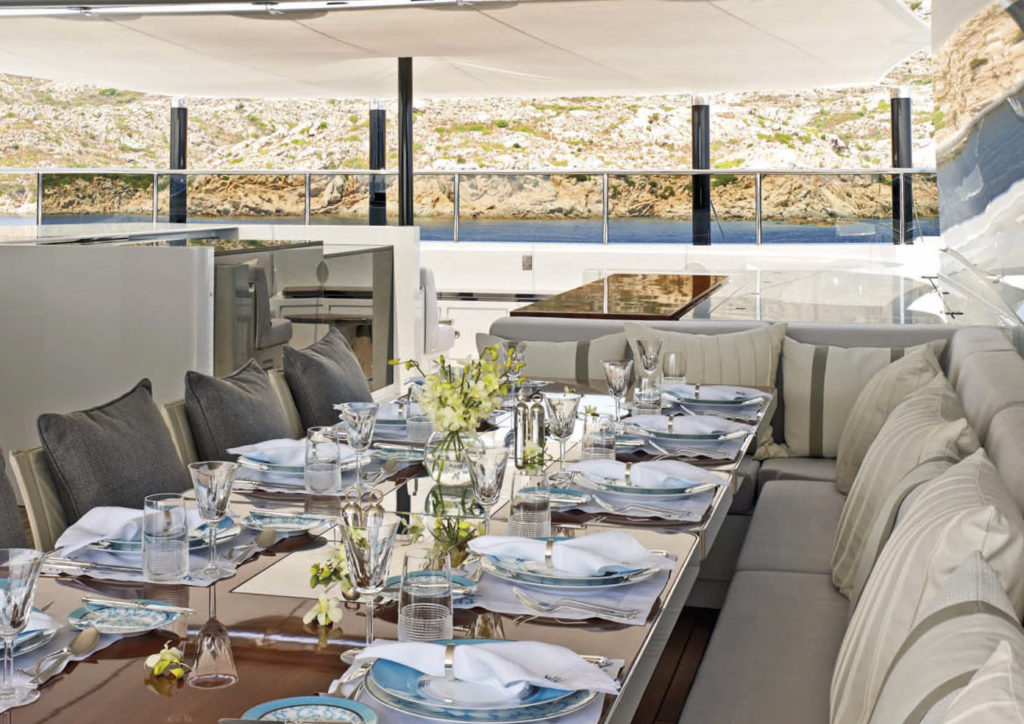 Heesen Yachts is the first of it's kind to use aluminum for both hull and superstructure in its innovative hull configuration. The company's Fast Displacement hull configuration is the perfect platform for creating a new luxury yacht generation where increased performance and reduced environmental impact begin with the hull design.
For more information regarding yacht GALACTICA STAR contact: Team@WorthAvenueYachts.com