Foreign Trade Zone Opens in Florida
---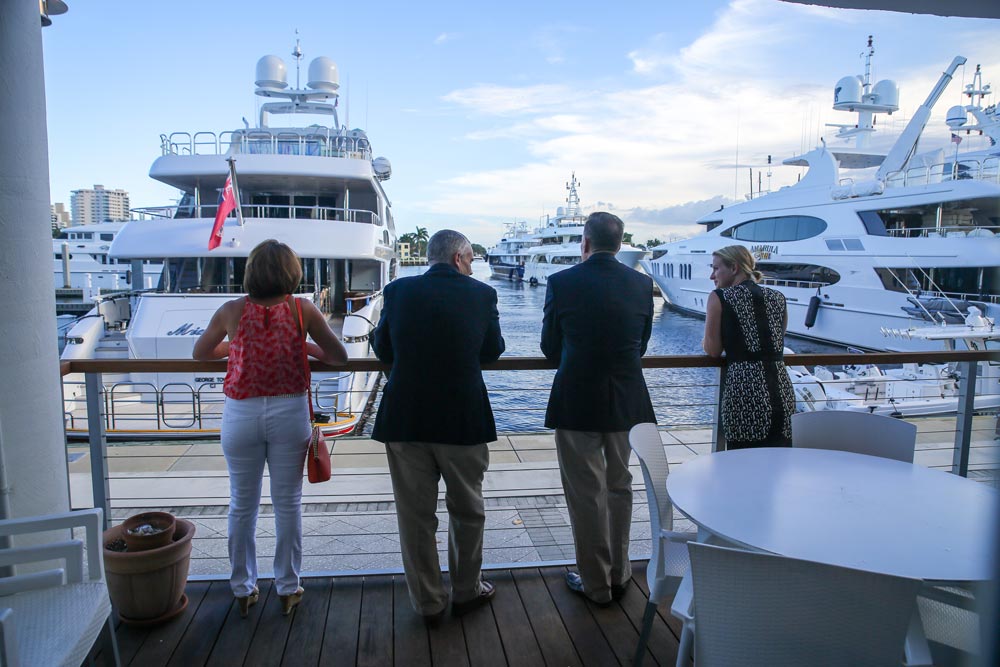 Florida has long been the epicenter of yachting and recent regulations open new doors for yacht owners, brokers and marinas. This June the first Recreational Marine Foreign Trade Zone (FTZ) opened in Florida.
2017 2nd quarter: Florida yacht sales alone, equaled the whole of European sales in dollar value!
For years, American buyers have been banned from purchasing foreign flagged vessels in the Untied States without paying the import duty. Additionally, this regulation applied to new build vessels construct abroad and meant for sale in the States. As of June, 2017, this regulation has been modified allowing new trade zones.
Florida makes up 50% of the value of all vessels sold in USA and when the vessels are larger than 80', Florida is responsible for over 75% of the market sales!
The Bahia Mar Marina, the location of Worth Avenue Yachts Fort Lauderdale office is one of the two government approved subzones for trade. The other is Lauderdale Marine Center. The extensive process to receive government approval included background checks, on-site meetings with the CBP and analyzation of the marina's  security measures.
Average time on market in Europe for all vessels sold in 2nd qtr – 345 days V 225 in Florida.
What is the Foreign Trade Zone?
IYBA defines the FTZ as the following: An FTZ (called a free trade zone in some countries) is a secure area under the supervision of U.S. Customs and Border Protection (CBP). Situated in or near CBP ports of entry, the zone is generally considered outside CBP territory. This means customs duties on foreign products moved into the zone are deferred, reduced, or even eliminated altogether. As to how the new recreational marine FTZ came about, the Marine Industries Association of South Florida (MIASF) led an application in 2015 to create a 16-site marine-industry subzone within an existing FTZ in the city.
What does this mean for yacht owners?
Foreign-flagged vessels undergoing refit in the approved subzone marinas will be allowed to leave U.S. waters upon completion without paying taxes or duties.
Crew members will be allowed to stay onboard in port
New-builds imported within the last 3 years can enter the FTZ and apply for duty refund
Removal of import duty on completion of a sale to a U.S. resident of a foreign vessel within the FTZ
Florida, where the water is always warm, you can now show your yacht to US Citizens without paying import duty* and the yacht sales are fast and plenty!!
Though there are still documents, custom clearance and other hoops to jump through this is a major win for the yachting community. The recreational marine industry is booming in Florida and this new legislation will allow for the economy to continue to thrive. For more information on these new guidelines contact our team at Team@WorthAvenueYachts.com or visit the FTZ at our Fort Lauderdale location at Bahia Mar, 801 Seabreeze Blvd., Suite G. , Fort Lauderdale, FL.
Sources: https://iyba.yachts/docs/newsletters/Compass_Aug_Sep_2017.pdf 
www.YachtWorld.com