SAILGATE WITH WORTH IN SEATTLE​ ON OCT 19
---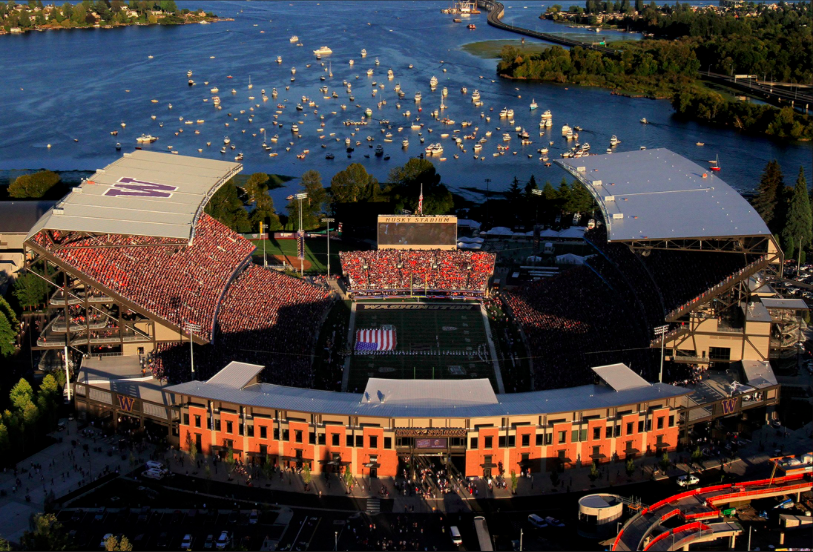 University of washington sailgating - october 19
     For the last 50 years, Husky fans have been bringing yachts of all shapes and sizes to Union Bay in a tradition some refer to as 'sailgating.' Fans gather together in the waters outside of The University of Washington Husky stadium sporting vibrant colors of purple and gold. Every yacht is adorned with die-hard Husky fans ready to cheer their team to victory.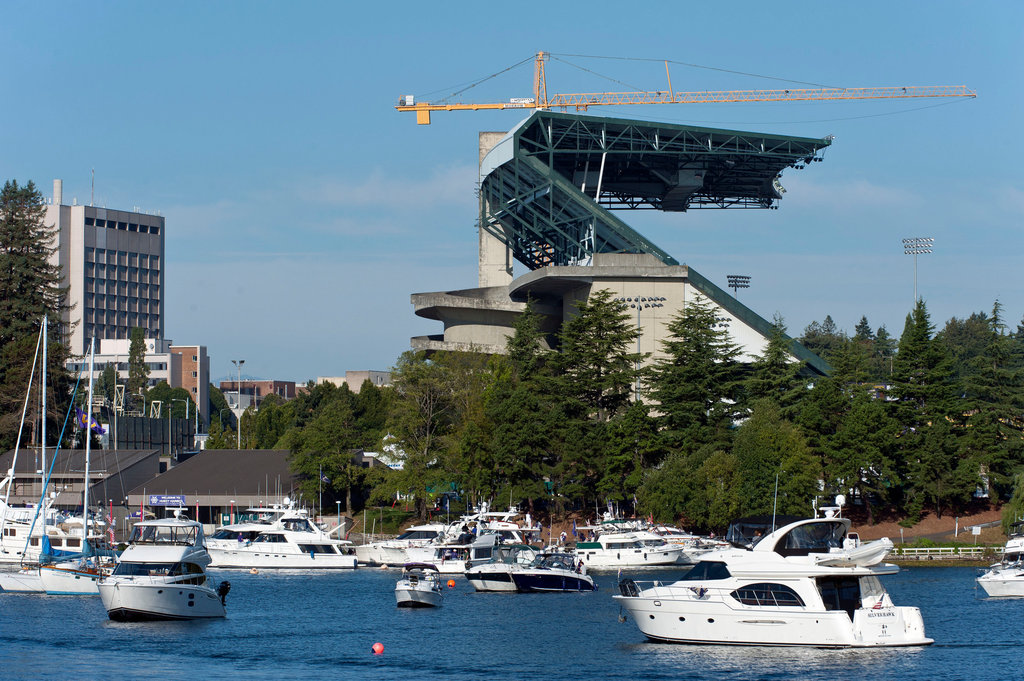 With only three home games left the Huskies are looking to advance their 4-2 record. Spirits are sure to be high leading into the Homecoming game. With an unexpected loss against Stanford we can expect quarterback, Jacob Eason to put pressure on the number one Pac-12 ranked Oregon Ducks.

Worth Avenue Yachts is thrilled to be participating in this tradition during the October 19th Homecoming game against the University of Oregon. Join us aboard BLUE EYES a 76' Alaskan and a 92' Paragon Cockpit to celebrate in true Husky fashion with appetizers and drinks. Get in touch with one of our experienced yacht brokers to 'sailgate' with us on these beautiful yachts.
When: October 19th, 2019
• 10:30 (approx.) – Join us once we are anchored in Union Bay for festivities until half time
• 12:30pm – Game kickoff
Where: Husky Harbor outside of Alaska Airlines Field
CONTACT US
For more information or to reserve your spot at the 2019 Husky Sailgating Event: