Worth Celebrates a Successful Boat Show
---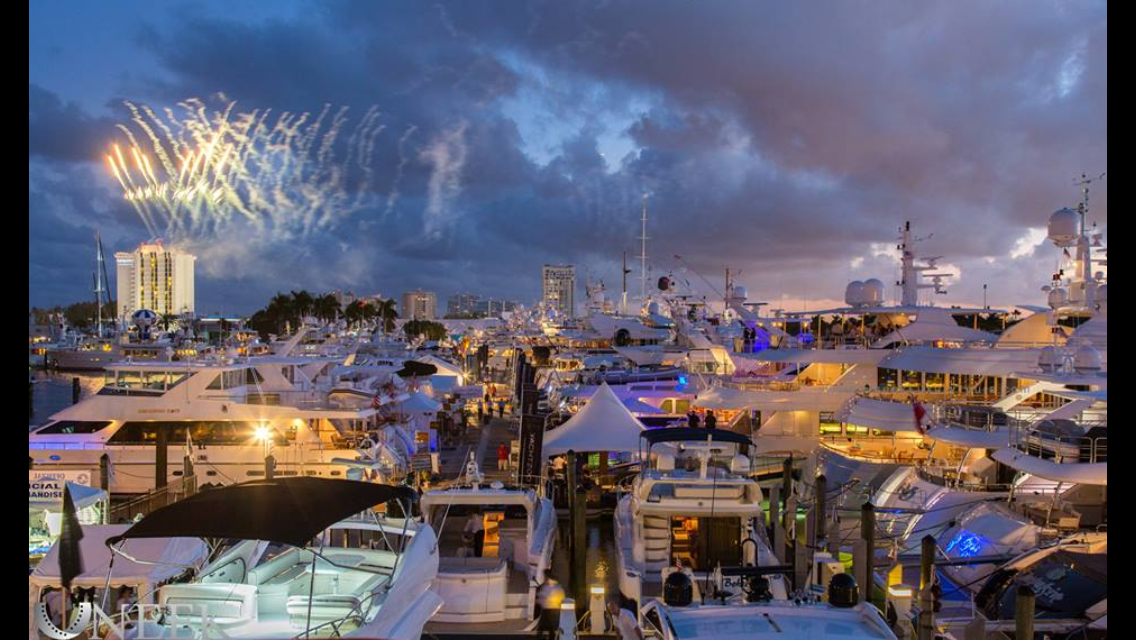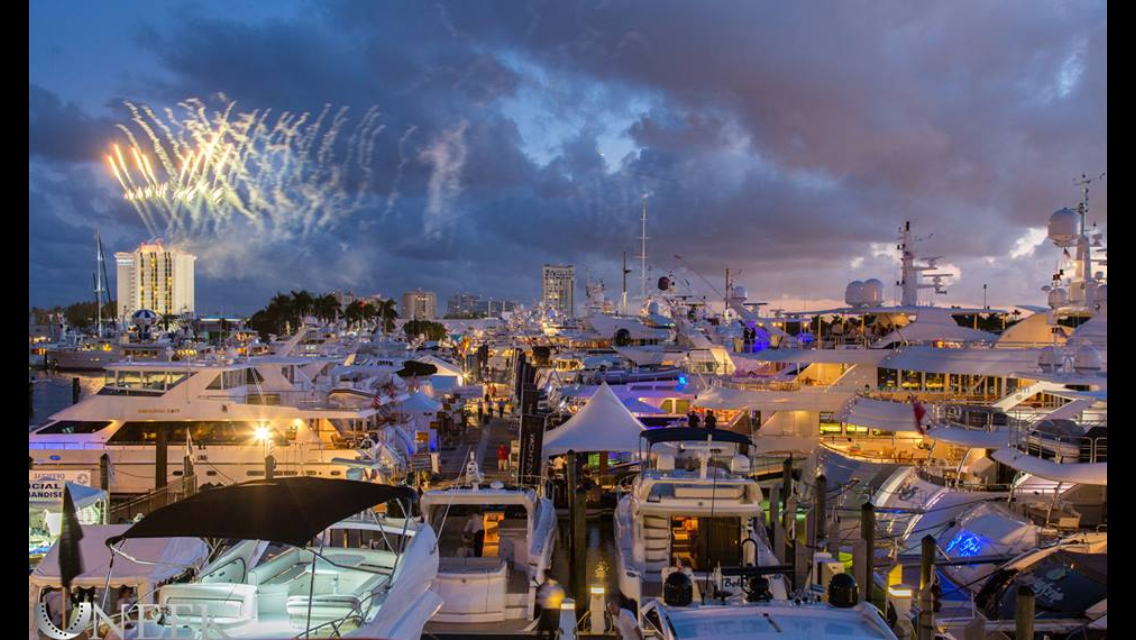 With one of the largest and most sought after yachts in the show, Worth Avenue Yachts was front and center this year at the Fort Lauderdale International Boat Show. "We have a total of 13 yachts in the show this year," said partner Michael Mahan, an impressive increase from 2012's line-up of 9 yachts.
The opening event, cleverly titled "The Luxury Yacht Hop", featured 5 of Worth Avenue Yachts superyachts:
ESPRESSO III- 142' TRINITY

JW- 130' WESTPORT

VICTORIA DEL MAR- 121' MOONEN

NAMOH- 125' CHEOY LEE

MIMU- 113' CODECASA
Each yacht was loaded with luxury goods and services to be enjoyed by it's guests including massages, jewelry and cupcakes provided by the EAU SPA. Another yacht was highlighted as "A Retreat to Splendor" as guests were dazzled with the Leisure Society's high-end sunglasses. Leave it to Rolls-Royce to steal the show by placing the brand new WRAITH in the center of the action. Cocktails and canapés were served by beautiful models dressed as vintage air-hostesses in EMBRAER uniforms. EMBRAER – an affiliate of our preferred partner NetJets – is one of the world's leading aircraft manufacturers, a position achieved through the commitment to full customer satisfaction. It is only fitting that a company that puts customers first would throw such a lavish event. The Bahamas Board of Tourism and The Cove, Eleuthera added to the festivities along with representatives from Celedinas, Premier Estate Properties, AIG and PNC Wealth Management. Libations were provided by Chamboard, Bastille Whiskey and Chateau d'Esclans.
View Media Coverage of the Event
The following days included events onboard the 187' Sailing Yacht MONTIGNE hosted by Merrill Lynch and a Masquerade Ball onboard the 190' yacht, MI SUENO. The "Bell of the Ball" was the Bell 206 Helicopter that landed on the top deck of the megayacht. Events on MI SUENO included partnering companies such as Concord Marine, Pantaenius Yacht Insurance, Hill Betts & Nash, Claudette Bonville, Bank of America, Bell Helicopter, The Bahamas Board of Tourism and The Cove, Eleuthera.
View Media Coverage of the Masquerade
Also on display at FLIBS were super yachts:
MI SUENO- 190' TRINITY

DOMINO- 112' WESTPORT

FEELIN' FREE- 112' WESPORT

TRIPLE ATTRACTION- 100' HATTERAS

SURYA- 85' PACIFIC MARINER

BY GRACE- 110' BROWARD

MONTAGE- 80' OCEAN ALEXANDER- G 722

MONTIGNE- 187' AEGEAN – SAILS MARINA