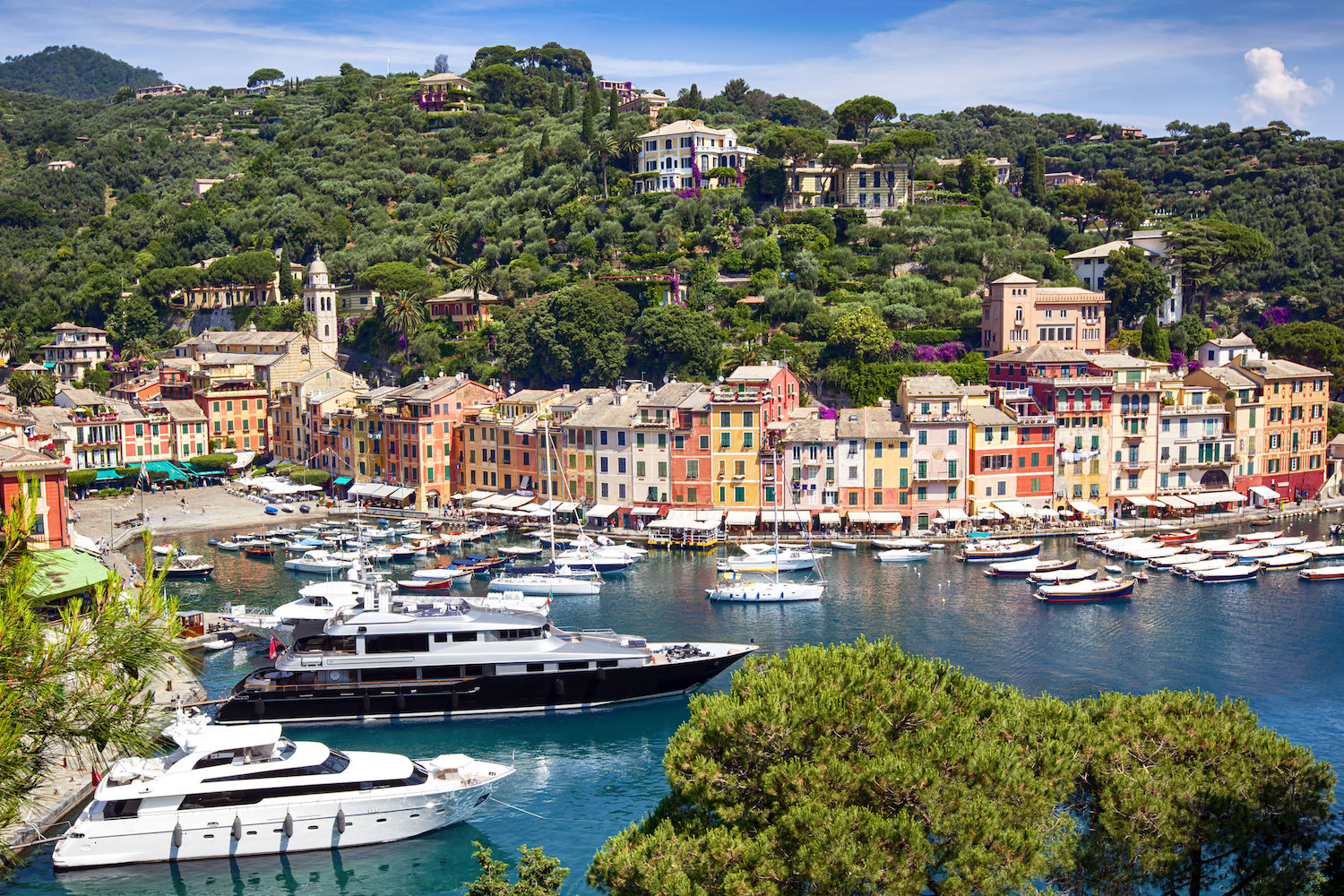 Portofino is a small fishing village on the Italian Riviera coastline. It is known for its picturesque harbor and beautiful colorfully painted houses that line the rocky shore. This incredible town is in a half-moon shape surrounding a beautiful calm harbor that is filled with yachts in the summer. The waterway is lined with many luxury stores including, Gucci, Hermès, and Louis Vuitton. On your escape to Portofino, you can sit at one of the many delicious seafood restaurants and take in the amazing views from the harbor.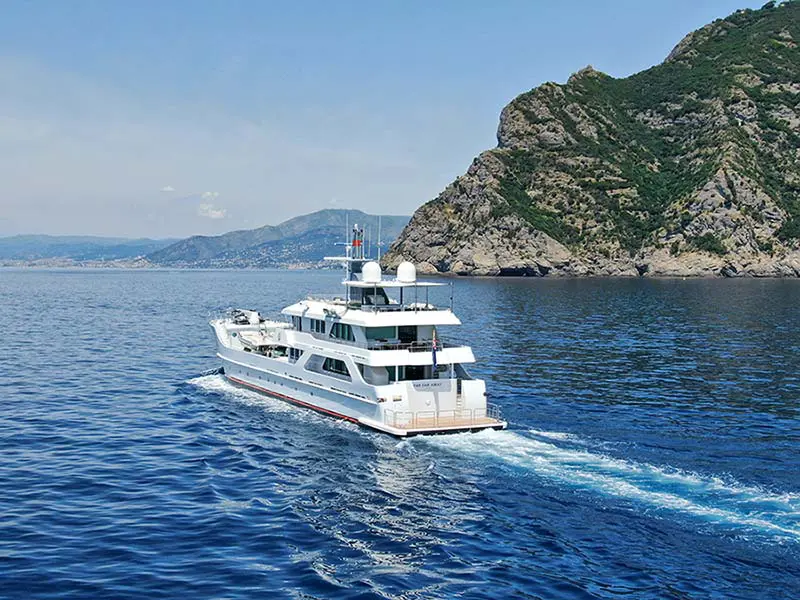 Portofino is known for its fantastic sea food. Ristorante Puny is a family-run restaurant that has breathe taking views of the harbor, amazing service, and incredibly fresh sea food. After dinner you can go right down the street to Gepi Portofino for what the locals claim to be the best gelato in Portofino.
Unforgettable experiences
On your escape to Portofino, you can take a trip to the Buranco Winery and Vineyard for a beautiful day outdoors sipping amazing wine. This hidden gem is worth the trip, you will walk up a narrow side street uphill to the family-run vineyard. Once you arrive you can enjoy some wine tastings with a gorgeous view of the vineyard and the charming village below. The staff is knowledgeable and very welcoming. Enjoy the peace and quiet for a while before heading back to the city lights.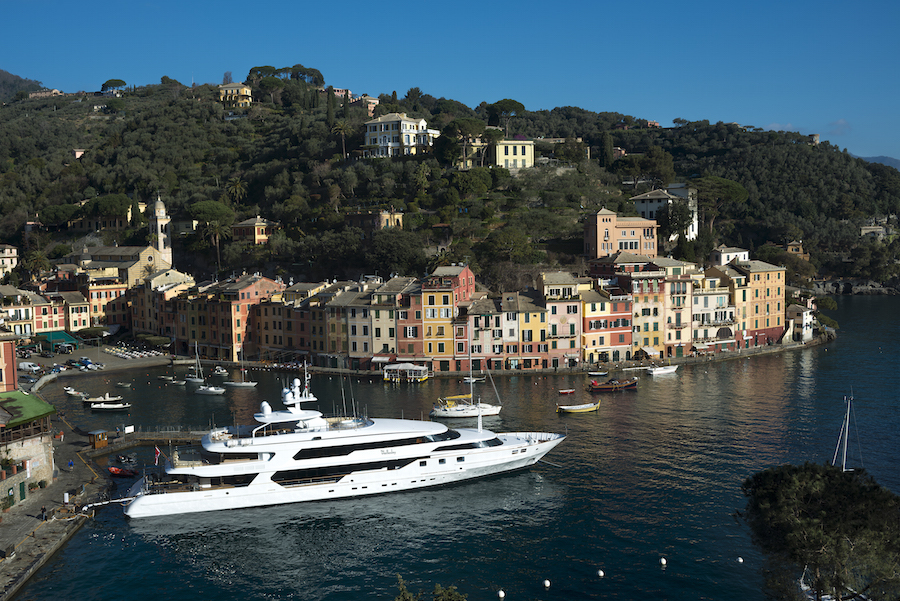 After a relaxing day of wine tasting at the vineyard make your way back to Portofino and get ready for another day full of adventures tomorrow. Jump into the local culture with cooking classes, which utilize the local bounty of Portofino and the surrounding region. Here you can get hands-on instruction in classical Italian cooking.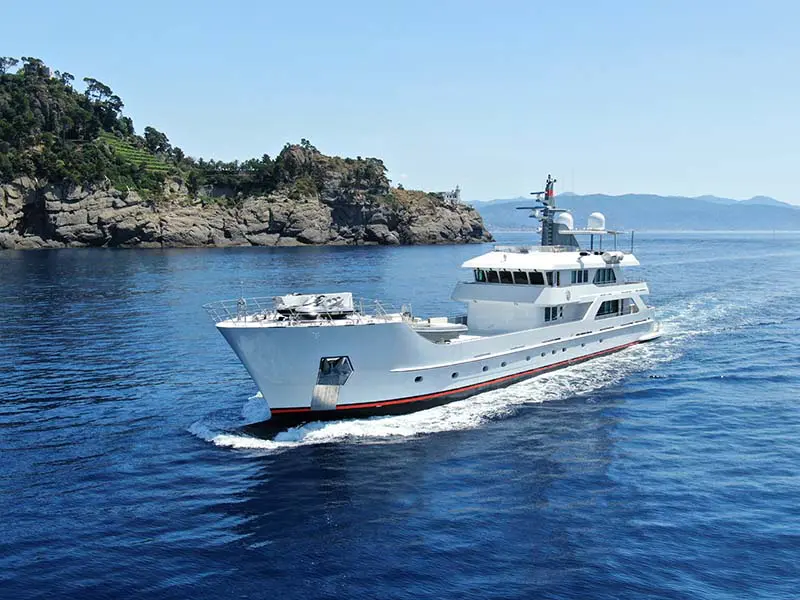 Portofino is one of the most iconic cities of the Italian Riviera. Known for its incredible crystal waters that reflect the colorful town. The beautiful waters of Portofino are perfect for swimming, diving, and boating. If you are interested in history there are a few must-see spots including the Chiesa di San Martino, Brown Castle, and Faro di Punta del Capo.
plan your escape to portofino
No matter what activity you're interested in, you will have an incredible time in Portofino. With top-tier dining, family vineyards, and a tranquil crescent harbor, there are plenty of options to choose from. Click below to learn more about everything Portofino has to offer!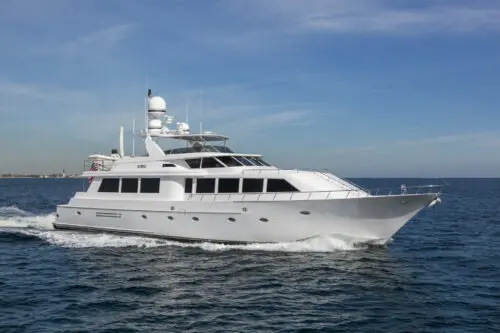 CRU offers an unparalleled relaxation experience. Boasting 96′ (29.34m) in length, she was built in 1991 and freshly refit in 2019. CRU offers a soothing and light atmosphere, perfect for unwinding with friends and family. Her 3 stateroom layout can accommodate up to 6 guests.
Read More »