How to Buy a Superyacht. Part 1: Finding Your Dream Yacht
---
Buying a luxury superyacht is remarkably easy; the first step is to choose an experienced yacht broker. Your yacht broker will be there to help you every step of the way. When it comes to contract negotiations, sea trials and surveys, there's endless assistance available from the right yacht brokerage. We will cover those details in our Buying a Superyacht Guide. Part 2: The Full Purchase Process
Finding the perfect yacht for you is an intensely personal choice, so a few decisions need to be made at the outset. Combined with the expert advice of your broker, the right choices made now can ensure that you set sail in your dream yacht: the yacht that makes you smile with pride from your desk each time you think about it.
In this guide on how to buy a superyacht, we'll start with some questions to help you find the perfect yacht.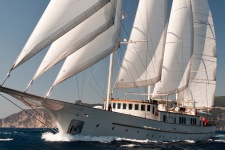 1) Sail or motor? You probably think you already know whether you want a sail or motoryacht, but as sailing yachts get ever more luxurious, that decision is becoming ever more difficult. Read our blog on how to make the choice between motor, sail, catamaran and monohull.
2) How fast do you want to go? Do you want traditional full displacement, fast displacement, semi planing or high speed? Ask your broker to run you through the advantages of each type.
3) How big do you want your yacht to be? Remember, size is not just on the surface: think about your local yacht club and whether local waterways are deep enough to take a yacht with a large draft. If you want to cruise the shallow waters and reefs of the Bahamas for instance, a shallow draft is hugely advantageous. Also take into account any bridges in your area- saving you the potential embarrassment of buying a superyacht only to discover it doesn't fit under the local bridge!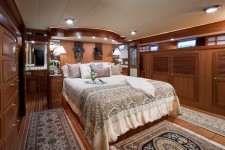 Most superyachts can legally only sleep 12 guests, so when you're making your decision about size, remember that the extra feet normally afford you extra living space, rather than guest capacity. Again, your broker will be able to help you with all of this information.
4) Does fuel efficiency matter to you? Do you want a more 'green' yacht? The luxury yachting industry is making great strides in making yachts more fuel efficient; your broker will be able to guide you in finding the right yacht or yacht builder.
5) Where do you want to base your yacht? Ask your broker whether the area you want to spend most time is well-supported by yachting infrastructure. Are there good marinas for your intended type of yacht there and are there suppliers, yards and technicians able to repair and maintain your particular build or model of yacht there? For example, if the shipyard for warranty work is in Italy and you want to base your yacht in America, your broker will advise you if that particular yacht is a viable option for you.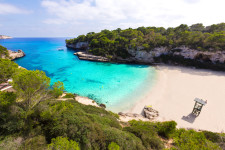 6) Where do you want to travel in your yacht? What range do you need? If you'd like to buy a motor yacht, does it have a fuel tank large enough to make an ocean crossing on its own hull, or will you have to pay the fee to get the yacht transported?  If not, do any yacht transport companies operate between the areas you want to move between?
7) Does the yacht have the right number of crew for you and your family? If you don't use the boat much or will only have a couple of guests on each trip, then you might not need as many crew, and that will save you money. However, some yachts were designed to have less crew because past owners wanted the space for guest areas rather than crew accommodations. Be a bit wary about thinking this is a bargain- the best professional crew (the ones you want) tend to shy away from yachts where the guest-crew ratio is too high. Your broker will be able to advise you on the best yacht for your needs.
8) What kind of cruising do you want to do? Explorer yachts are increasingly popular for those that want to cross oceans and explore wild places; and any polar exploration will obviously need icebreaking capabilities. We've already discussed draft, but also consider stability and sea-going characteristics when making your choice.
9) Are you planning to charter the yacht out? If so, you may have to buy a superyacht that will have general appeal, rather than that quirky one you have your eye on. This is where the expertise of your broker is vital; they know the charter market inside out.
Your yacht broker will be able to guide you; with their help it's extremely easy to buy a superyacht. Just start thinking about the basics and get in touch with a broker with any questions you have on how to buy a superyacht, and have a look at our luxury yachts for sale here.
In part 2 we'll discuss the process once you've decided on your dream yacht, guiding you through the contract negotiations, sea trials, survey and ongoing considerations.
Get in contact with one of our experienced and approachable yacht brokers for more information on how to buy a superyacht.
Contact us regarding any yacht sales, yacht charter or new construction inquiry.
WORTH AVENUE YACHTS | SALES | NEW CONSTRUCTION | CHARTER
PALM BEACH | 150 Worth Avenue, Suite 136, Palm Beach, Florida | +1 561 833 4462
FORT LAUDERDALE | 1318 SE 2nd Avenue, Fort Lauderdale, Florida | +1 954 703 5737
MONACO | Le Panorama, 57 Rue Grimaldi, Monaco | +377 977 767 57
NEWPORT | 10 Spring Wharf, Newport, RI | +1 954 683 2148 (summer only)