Yacht for Charter
NOVA
6249
62ft / 18.9M
| Builder: Lagoon
| Year: 2011
---
---
Yacht Charter NOVA By Lagoon
Cruising Speed
9kts (17kph)
Engines
ENGINES:2x New Yanmar 2x 170HP GENERATORS:1 ONAN X 19 KWA
Locations
East Mediterranean
From:
$19,788
plus expenses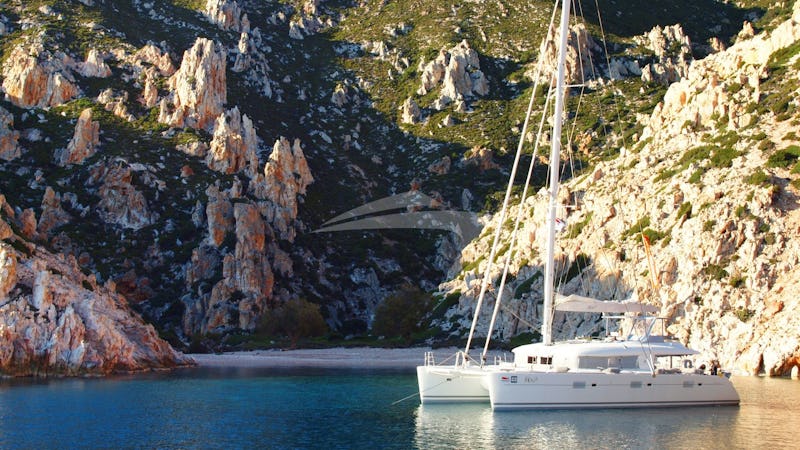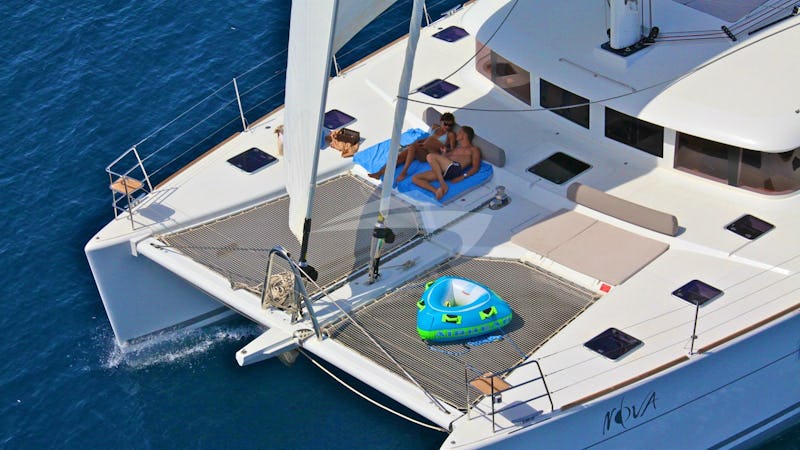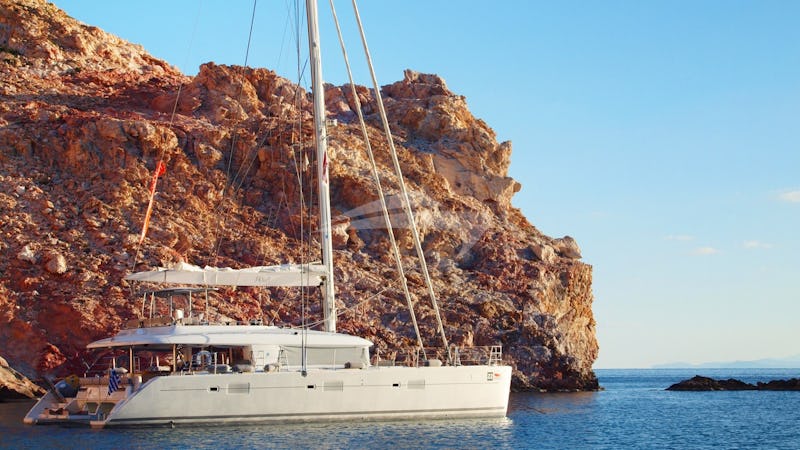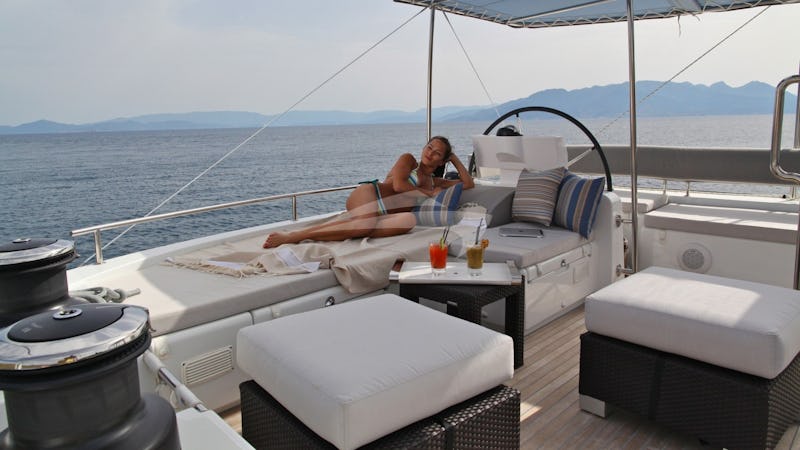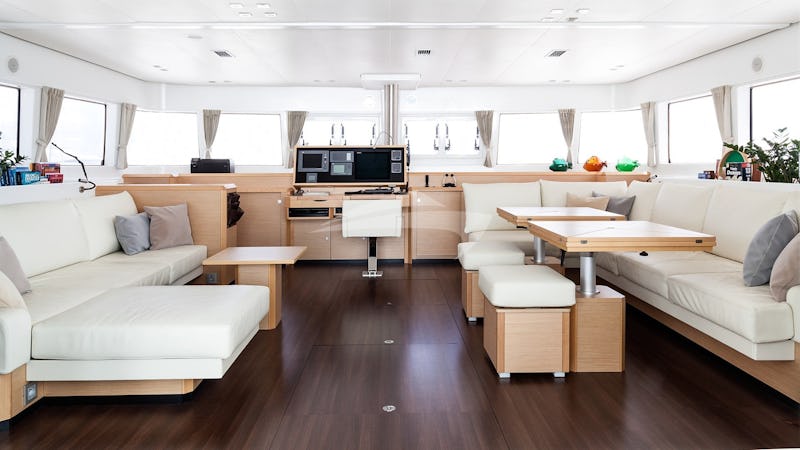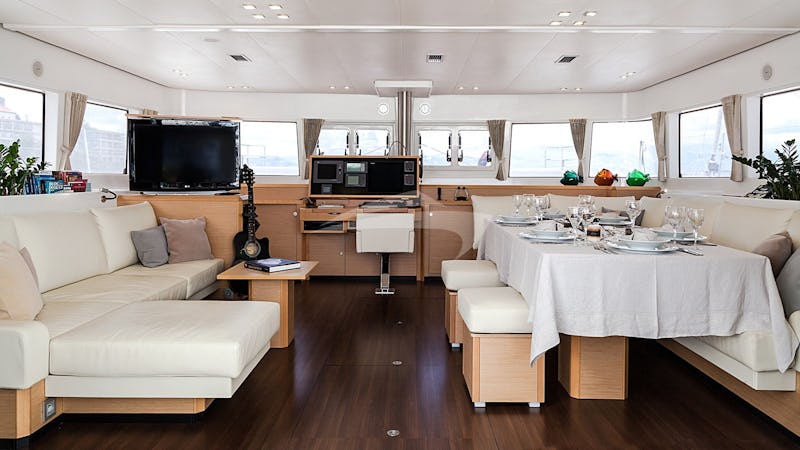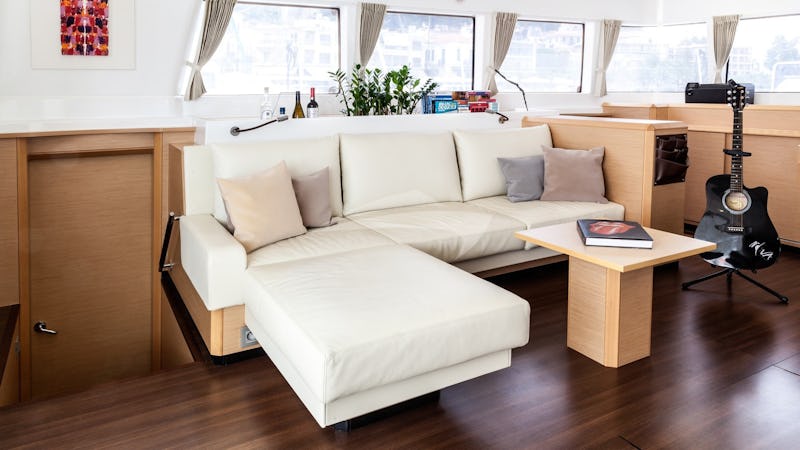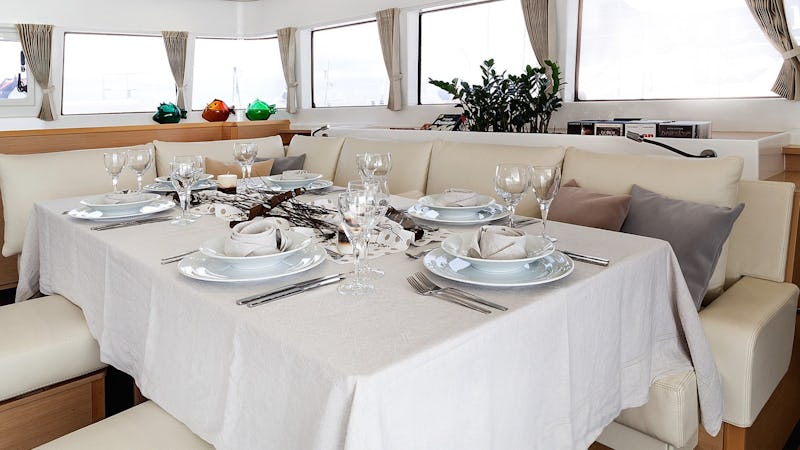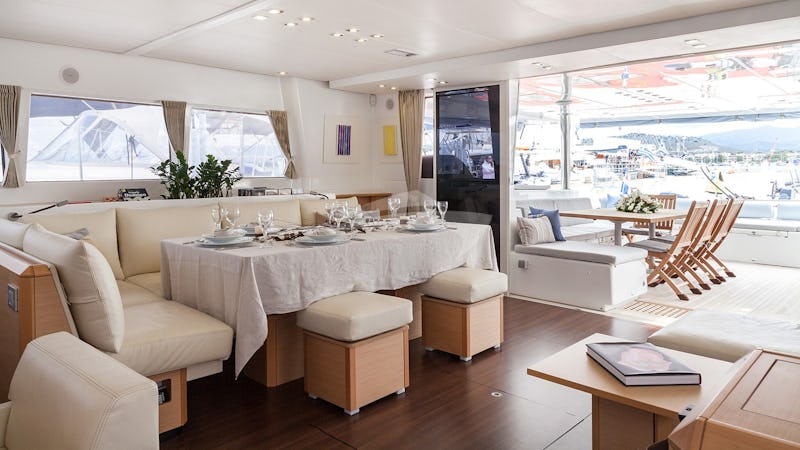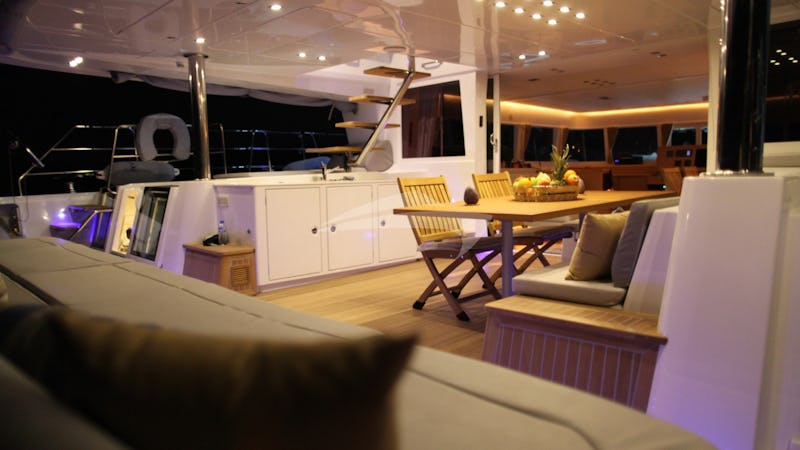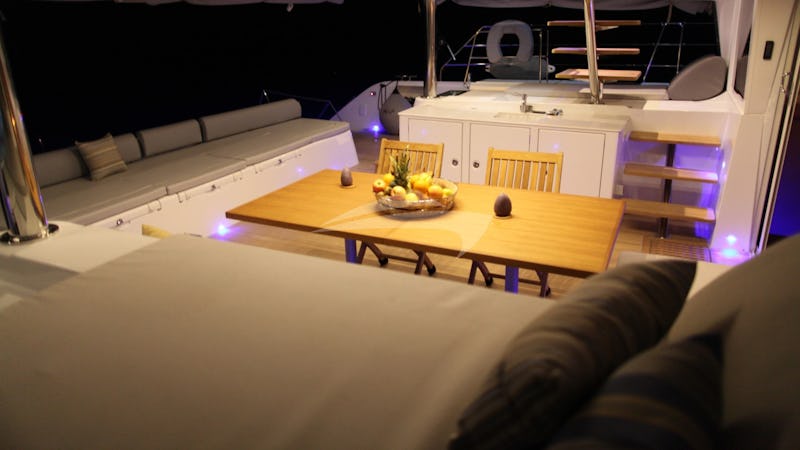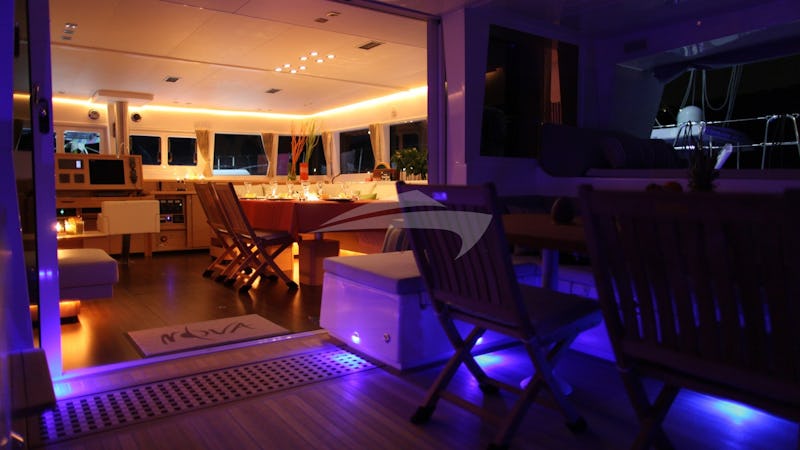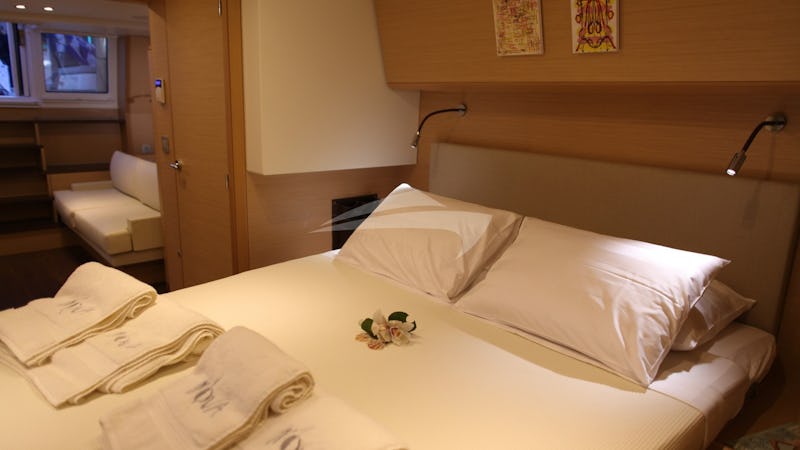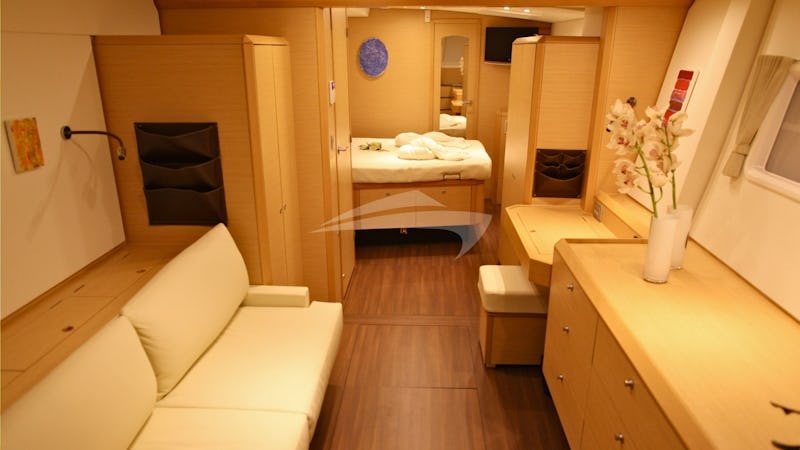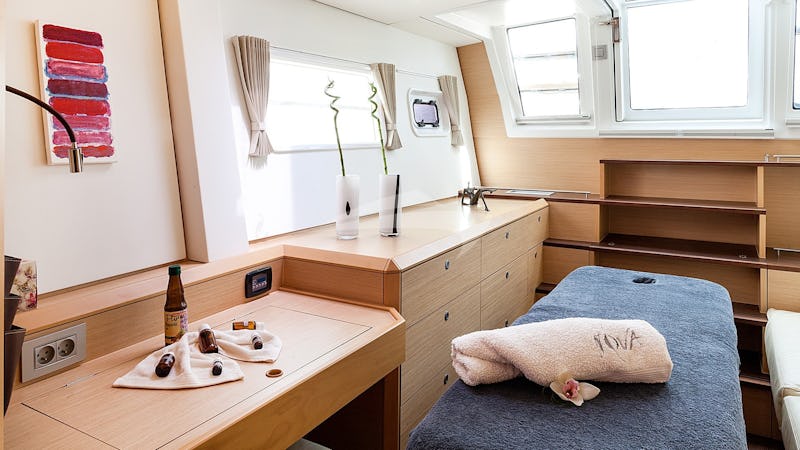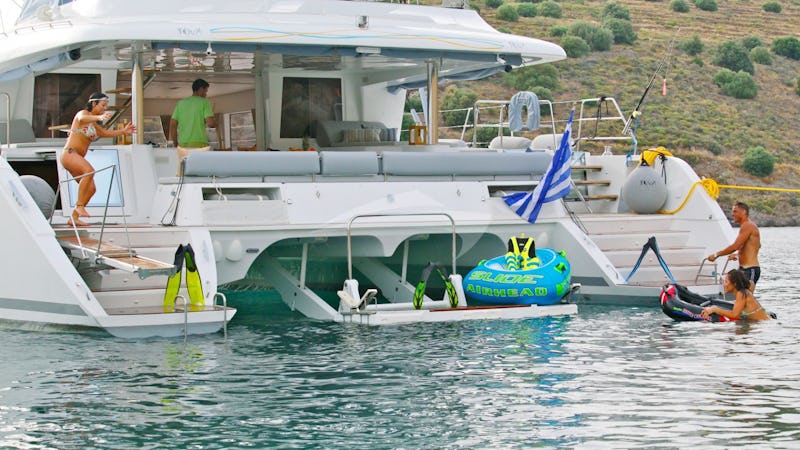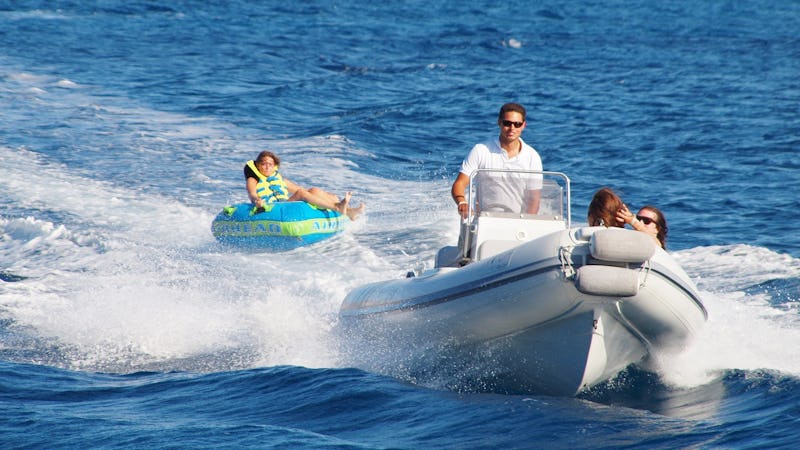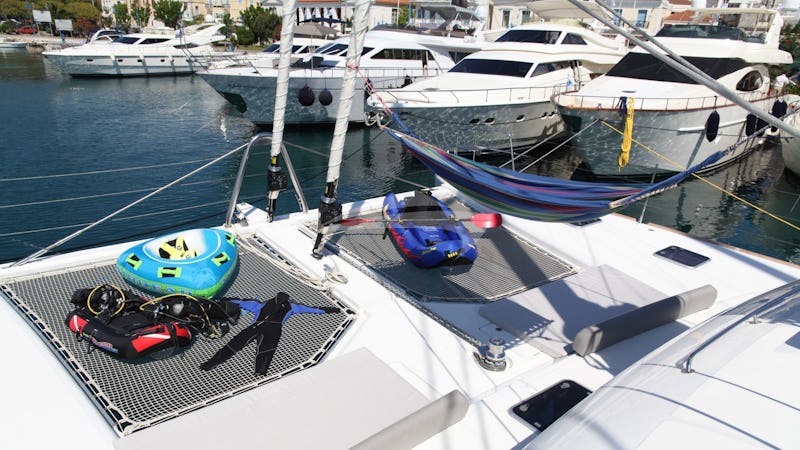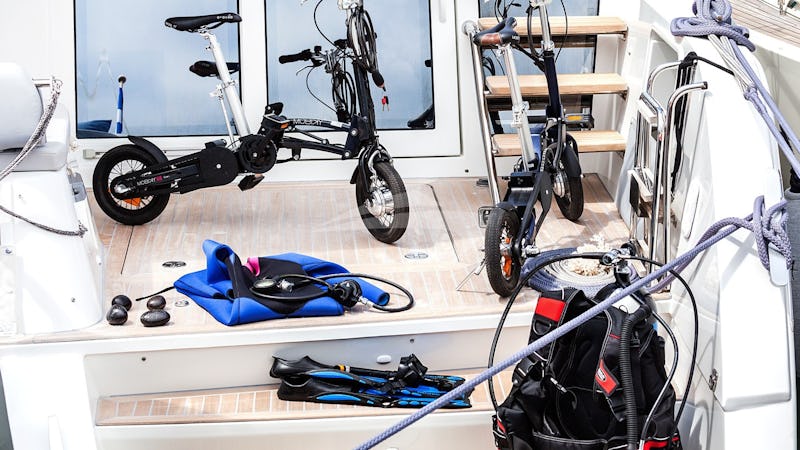 Contact Us For More Information
Captain: Costas Chiotis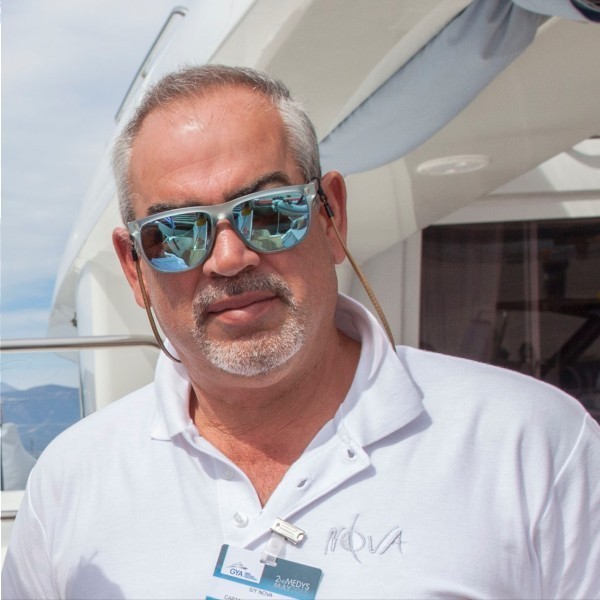 Costas is one of the most experienced sailing yachts skippers in Greece. He was born on the island of Hydra. He is married and has two young daughters. Costas started sailing at the age of 13 and is a professional skipper since 1989, on 50 to 65 feet mono-hulls and catamarans.
Costas has all the training and experience to sail you safely. You are on board Nova to relax and enjoy a wonderful cruise, Costas is here to take care !
Costas knows the Greek islands and coasts like nobody else: idyllic remote bays, good fishing spots, nice harbours and their best restaurants and bars, interesting sites to visit, etc…. He has friends on many islands, and knows the key persons and facilities that will help make your cruise a success, on most of them.
Costas has a relaxed and outgoing personality, and adapts easily to new people. On board he is warm and discreet at the same time. His hobbies include sailing, scuba diving, fishing, water skiing, cooking, and models making.
Chef: Sotiris Bempedelis
Sotiris is a calm, pleasant, helpful and hardworking person who has a passion for great food and who enjoys cooking mouth-watering dishes.
He graduated from the 'Le mond'' in 2002. Since then, Sotiris worked as a chef in several luxury restaurants & hotels. Sotiris is productive & with him infectious enthusiasm and an inspirational style to Mediterranean cuisine will contribute to making your cruise onboard Nova unforgettable! Sotiris speaks fluent Greek and English and his hobbies are wine making, beer brewing & traveling
Hostess: Konstantina Belsi
Konstantina worked in different areas before she started sailing, and was notably a Greek dance teacher. She has 3 years experience as a hostess onboard crewed yachts.
Konstantina is a charming, energetic and clever young lady. Her strong empathy and attention to others help create a relaxed and well being atmosphere onboard. When it comes to setting up the table, Konstantina is an artist, who will make your meals a pleasure for the eyes as well.
She speaks fluent Greek and English, and holds the Greek sailing boat licence, and the medical first aid certificate from the European Red Cross. Konstantina is also an excellent masseuse, trained in Swedish and Thai massage, and aromatherapy.
Guest Comments 2016
10-20/07/2016
Dear Kostas, Dina and Takis,
Fourth cruise on Nova : we have archived the 67 knots of Meltemi! Thanks to Kostas talent and professionalism. We had a great time,relaxing and enjoying life thanks to Dina's welcome. And exceptional lunch and meals thanks to Takis always there to please everyone!
23/07-02/08/2016
Dear Kostas, Dina & Takis,
Thank you all so much for a magical and unforgettable trip to Greece! We will not forget the amazing food, sunsets, cocktails and laughter we all enjoyed on Nova. One island was better than the next and our kids learned to waterski which was a huge thrill for us all!!! Thank you for all you did to make this last part of our vacation so very, very relaxing  and special!
03-10/08/2016
Dear Captain Costas, Dina & Takis,
Thank you of a trip of a lifetime. From the moment we boarded the Nova, we felt comfortable to be in your friendly and capable hands.Captain Costas you navigated through the most stunning beautiful waters, and brought us to the most magical destinations. The beautiful painting we bought of your hometown Hydra will occupy a prominent place in our home. Thank you as well for all the fun water activities you are the greatest! Dina you are super you assisted the Captain, tended to the Nova, and catered to our every need without skipping a beat, we love you!
Takis the meals that we enjoyed on the Nova were by far the most delicious we have ever had. The perfection was extraordinary, and best of all…Your charming presentation!
Thank you all for your expertise, warmth and kindness, you will forever be kept, special in our hearts till we meet again…
Love
Dear Costas, Takis and Dina,
Thank you for everything! Captain Costas you had by exampleof take us all confident and comfortable that you get us to the perfect place!And you did! Our memories will last forever! On board Nova, great job really,skiboat  and tubing!
We especially loved your hometown of Hydra!
Dina your warm welcome, enthusiasm and pay attention enhanced our experience! You are also so much fun to hang out with! You are the''saltiert DOG'' as you do it all! We are so appreciate! Thank you!
Takis what can we say…We have eat at some of the best restaurants through the world but by far the best gastronomic experience we have ever had was with you! You are in a class by yourself as a real culinaryartist!
We love you Nova Crew!
11-18/08/2016
To the incredible crew of Nova-Costas, Dina & Takis,
This trip was our bucket list and you exceeded our expectations. The food, champagne, sunsets and the exclusive bays for swimming created so many memories. We felt at home immediately and each of you anticipated our needs, even when we invited friends to the boat for an evening happy hour. Every day was very special and we particularly loved our days inHydra, our new favorite we can't want to be back!
160030 04-24/09/2016
Costas, you are a dear friend and a treasure. The memoriesof each of the 14 trips we have taken together over the past 21 years you have shared your beloved Greece with us, Aegean, Ionian, Sporades, Dodecanese,Peloponese, Cyclades, Halkidiki, even Turkey and I have loved every minute ofit. Somehow, each trip has been more perfect than the last. But this last trip has been special, in so many ways. Thank you my friend!
Dina & Takis,
You are the most extraordinary crew…thank you for making usso comfortable and happy. Dina, you have been our leader and expert of everything! Takis, each meal was a delight-fresh, delicious and beautifully presented. Dina we loved your table settings!!! Thank you both, and I hope we sail together again!
August 2015
We had high expectations on this cruise but Kostas, Dina and Stelios you really managed to surprise us with your professionalism and the way of doing things in detail. Kostas you can be very proud of your crew! Where on earth you found lovely Dina? A person who is talented in so many ways: her positive attitude, eye on beautiful table settings, excellence in customer service and ability to be everywhere to help us all just in the right time, as if she could read our minds. Stelios is the master chef. We enjoyed every meal. A couple of times I got tears in my eyes simple because the food was so delicious and beautiful. Kostas you are a captain with high professionalism and camling personality. Your taste in music is fantastic! In Arnold Schwarzenegger's words: WE WILL BE BACK! Love, Satu, Markku, Lina, Katriina, Mikko, Klaudia & Kaius.


 July 2015
Thanks to Costas for choosing always the best moorings, your patience and professionalism that are for treating with kindness and thoughtfulness, and always with a smile! And thanks Stelios for all the good meals and treats –we had a great time. See you next year! –Laetitia

 


Like the previous years we had great holidays on board NOVA and we hope to come back. A special thank you to Costas for water ski and finding us beautiful spots. To Stelios for the delicious food and Dina for the kindness and water slide. –Gaspard
Thank you all for this amazing cruise. It's been 10 amazing days again. Can't wait to come back next year! Ps. Don't forget the recipe of the moussaka! –Alice


 July 2015
Thank you so much for a fantastic week! Even after 26 years in Greece, you managed to make me fall in love with this blessed country all over again. I wish you all success in the world as you all deserve it… working 24/7 to pamper us, to spoil us –to care for our every need… and most of all putting up with us! We're waiting for you in Ermioni or Athens or both! All the best for the rest of the summer and always, Pamela & Dimitris


 June 2015
ΚΩΣΤΑΣ, DINA & STELIOS,
The week was the best we could have hoped for and we had a wonderful time. For two of us, who were apprehensive about sailing trip, the whole experience was a relaxation.

 


To Kostis – thanks for applying all your local knowledge and sharing with us all the great places in the Cyclades.

 


To Dina – you are like us and always in good humor and managed all of our needs. Thank you!!!
To Stelios – your food was amazing and you should publish a cook book. We would buy it! We have gained weight but have no guilts! Bravo!

 


Nova is a wonderful yacht with wonderful people.

 


-Paul


 May 2015
One word describes this vacation aboard Nova- Epic! Exceeded our expectations on every front, from the most amazing food with crazy good service. Dina Rocks and Costas is Fantastic, always a calming presence. We are a parry f 8 ( 4 couples) from the USA- Man of us first trip to Greece. I hope to return soon.

 


Kris & Michael


 May 2015
We had an amazing time, some of the best food we have ever had and the service was impressive. First time to Greece and I can't imagine seeing it any other way.

 


Nick & Susie 


 May 2015
BEST TRIP EVER. Thank you so much for your amazing service and friendship. Too many moments that will last a lifetime. Can't wait to do it again.
Bob & Melodi Holmgren


 May 2015
You are an amazing team- A force of love of Greece and the desire to host us through its beauty. Thank you sharing with us your quick to smile faces every morning for taking impeccable care of us. You made us all feel like FAMILY!

 


With gratitude,
Meg & will


 August 2014
Dear Crew,
Thank you for the amazing week on the Nova boat. We had a great time thanks to the exceptional crew.

 


Thank you Costas for the beautiful places we visited the funny rides, the wakeboard and for letting us jump from the boat.
Thank you Dina for the beautiful tables, the funny nights and most of all your smile.
Thank you Costas for the delicious food, the nice dish presentation and the birthday cakes.
Overall we loved the trip thanks to all of you.
You are the best we'll miss you all!
Thanks a lot,
Julien, Jean, Crystelle, Benedict, Victoria, Alexis.


 August 2014
The trip with the Nova was a new experience for our family, with our 4 daughters.
Exploring the Ionian Sea was above all expectations because:
The crew was great and very special
Costas brought us to beautiful little bays and caves with lots of privacy and a lot of fun for the kids.
Dina took very well care of us always with a smile
Costa's cooking was amazing! We had so many local dishes, fresh fish and traditional Greek dishes. From breakfast to dinner, it was all perfect.
All in all we had a wonderful time with moments we will never forget.
We will certainly come back to Greece to make more cruises.
We all hope to see you again!
Many many thanks for a wonderful time from all of us.

Pim, Simone, Nathalie, Stephanie Charlotte and Sophie.


 July 2011
"We had the most amazing time on board Nova and a lot of wind! The delicious food, the great crew and the beautiful new boat contributed to us having an incredible time. We highly enjoyed our stay here sailing to beautiful Serifos, Paros, Mykonos and so on. We will take the greatest memories with us. We'll be back !!!"

Suzi, Wolfi, Aime, Elena, Phillip, Martien, and Maria, from Austria - July 2011

"We highly enjoyed our week in the greek islands...Thanks to the great crew who turned our trip to a memorable one! We will miss the delicious food of Nasos! "

Sevim, Selim, Emir, and Demir, from Turkey - July 2011


 September 2011
"These few days in Nova were great.We discovered Hydra and we loved it. Captain Costa will always stay in our memories to be the one teaching our daughter Sarah water skiing for the first time. Many thanks Tara for your freshness, you were great with all our family. We will all miss these delicious meals prepared by Naso, absolutely perfect, we were all waiting for ''miammiam time!''.

Nova is beautiful, new, clean, it's a real pleasure to spend time on board. Many thanks to all of you, great boat, great team, we will fly home with great memories. For sure will see you again....."

Sarah, Enzo, Matteo, Cecile, Lionel, from France and Turkey - September 2011

"We have had the most marvelous time on board Nova and the crew live up to their name- are shining stars. Nasos will certainly be a famous chef, I want a signed copy of his book!!! Tara is the perfect hostess with a beautiful smile and, of course, captain Costas is simply the best. A first class crew on a first class vessel- absolutely fabulous! Thank you for an amazing journey and "shine on"

Best wishes and enjoy!

Ravi and Laura from U.S.A. - September 2011

My family and I thank you for an amazing trip! Best wishes!

Ann-Casey, Maria, and Chris from U.S.A. - September 2011


 2 Agosto 2012
Costa, Naso & Dina

We arrived at Athens, five days ago with great enthusiasm and desire to enjoy a lot , enjoying the sea and sailing, a wonderful boat and get to know a little piece of your nice country. THANKS A LOT !!!

You made this dream reality! And you have made our holidays have been so fantastic !

We hope to come back another occasion and then enjoy again the nice food …..cooked by Nasos, the table decoration, the joy and sympathy, the manicure and dance of Dina and of course, all the care, professionalism and sence of humor of our captain Costa.

Looking forwards you've enjoyed a bit of our stay in your beautiful catamaran NOVA !!!!

With our best wishes

All the Spanish dancers

Pilar – Vicente, Manolo – Carlota, Vicente - Maria


 6-14 August 2012
We enjoyed a relaxing cruise in the northern Dodecaneseislands.
Nova is extremely comfortable compared to its peers, with perfect layout and excellent seakeeping..
The crew has been professional and reliable in any aspect.
Food on board was delicious and better than any restaurant ashore.
Thanks Captain Costa, Nasos and Dina.

Diego, Amelia, Luigi, Benedetta, Guido and Giulia

Ps:We had a very good time and hope to repeat next year

PS


 August 2012
Dear Costas, Nasos,Dina

Thank you for the lovely week onboard this beautiful yacht.

Hope to see you again!

Martin,EVA, ANNA-MARIA,MORITE,REINER,MARIA-T,WILHELM,GERHARD 


 September 2012
Dear Costas,Naso,Dina

Thank you most wonderfully for our magic days on the Greek waters and Islands.
To the home of Odysseus and the caves and secret places upside down white trees!
Of course the magic kitchen of Naso and lots of Mousaka and eggplant made our nose and tongues happy while we enjoyed the fresh air and rising of the moon.
You managed the dance lessons, swimming and our menus wishes with pace and smiles. We made offering to Poseidon for good waters, gentle winds and private beachesin lovely settings.
Thank you again for allthe great memories and wishing you happy trips for your future as we miss our magic trip and and dream of our next voyage and Odyssey.

Unforgettable trip!!With a lot of beautiful memories with lovely companions!!

Thank you for the best time on this trip.Everything was great and we had an amazing time.We loved the food and the service!!

Matthew,Shahin ,Shahab,Elham


 October 2012
Dear Costas,Dear Dina & Dear Nasos,

THANK YOU FOR EVERYTHING!

Costas, we had a wonderful time aboard your beautiful Nova Catamaran in between lovely nature, marvelous bays and unbelievably clear water. We were very impressed by the beauty of all the places you took us to.
Nasos, you made us most happy with all your delicious meals. Further than that you gave us the feeling of safety with your nautical skills.
Thank you for that!
Dina, we were very thankful to have you with your warm hospitality an board with us.
With a smile you fulfilled all our wishes in a very friendly way. Thank u
We are all very sure that this was not our last time on board Nova, and we can highly recommend a vacation with you
Eylem, Egil, Sarah + Thomas, Luis, Helga, Hermann

May 2015
One word describes this vacation aboard Nova- Epic! Exceeded our expectations on every front, from the most amazing food with crazy good service. Dina Rocks and Costas is Fantastic, always a calming presence. We are a parry f 8 ( 4 couples) from the USA- Man of us first trip to Greece. I hope to return soon. Kris & Michael

We had an amazing time, some of the best food we have ever had and the service was impressive. First time to Greece and I can't imagine seeing it any other way. Nick & Susie

 



BEST TRIP EVER. Thank you so much for your amazing service and friendship. Too many moments that will last a lifetime. Can't wait to do it again. Bob & Melodi Holmgren

You are an amazing team- A force of love of Greece and the desire to host us through its beauty. Thank you sharing with us your quick to smile faces every morning for taking impeccable care of us. You made us all feel like FAMILY! With gratitude, Meg & will
Ammenities
TV saloon, Wi-Fi, 15ft/4.7m RIB 60hp, Floating mats, Kayak, Kneeboard, Paddleboard, Tube - towable, Wakeboard, Water skis - adult, Water skis - child, Light fishing gear, Ice maker
Diving
Not Insured, Snorkelling gear