Yacht for Charter
SEGUNDO VIENTO
10545
64ft / 19.5M
| Builder: Privilege Yard
| Year: 2021
---
---
Yacht Charter SEGUNDO VIENTO By Privilege Yard
Cruising Speed
8kts (15kph)
Flag
British Virgin Islands
From:
$40,000
plus expenses
Contact Us For More Information
Captain: Lee Adams (43)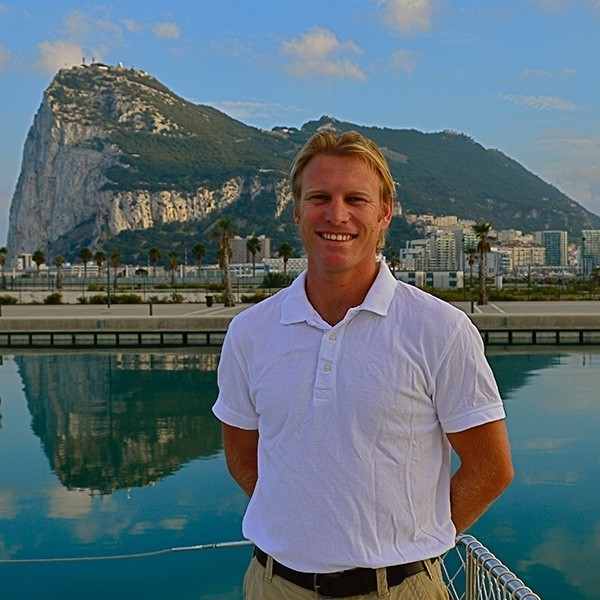 Lee grew up on the peninsula of Cape Town, South Africa. As a youngster and under the guidance of his Grandfather, Admiral Tom Hardiman SA Navy, he was introduced to sailing and racing in the Bay. His maiden voyage and ocean crossing from Cape Town to Antigua was aboard a racing sloop back in 1999. After several local regattas in the Carib, he was invited aboard the classic Schooner, The Tree of Life (with 8 manual sails). After an initial circumnavigation aboard, he took over as Captain.
Lee has explored and lived in the Caribbean for more than 10 years and is a long time resident in the Lesser Antilles. His local knowledge is a key component for any successful holiday where the Captain must find the best hidden locations, crystal clear dive sites and dodge any weather.
Lee's qualities as a person are special. Meet him and you will know instantly why he Captain's the very first Privilege 640, Segundo Viento. The atmosphere onboard is perfectly balanced and maintained, and with his unique skillset, adventure is always on hand.
is an active and enthusiastic person, he enjoys all water sports. The experiences he has gained through his travels along with a jovial personality creates a pleasant atmosphere which is enough to make any guest aboard feel right at home, ready to relax and enjoy themselves.
Chef: Bianca Martinez (27)
Born and raised in the Mediterranean on the Island of Palma de Mallorca, the Sea has always been my passion.
And one of my main achievements was rowing in the Spanish National team and gaining my gold medal.
After obtaining my title as Chef I commenced traveling around the world learning new cultures and Gastronomy .
I am grateful to have worked in some of the most exclusive hotels and restaurants around the world. Training under top chefs and gaining experience that is priceless in the gastronomy profession.
Working onboard Yachts and boats has entwined my two passions the sea and gastronomy.
My menus are a mixture of old and new cultures waiting to be savoured. I look forward to providing you with a tasty experience that will want you returning to Segundo Viento over and over again.
Mate and Dive Instructor: Sasha
Professionally, I have accumulated 10 years of working experience in the dive industry in Malaysia, Mexico and private yacht charters in the British Virgin Islands.
I started off as an underwater videographer back in 2012 and by January 2015, I became a certified PADI Instructor.
Easily adaptable, I am comfortable working in remote places.
Due to Covid 2019-2020, my first yachting experience as a crew member in the British Virgin Islands was put to a halt, as the Caribbean Islands were shut down.
Fast forward to two years, I am back in the charter industry, hoping this 'second chance' will reward me with different learning experiences.
As a selfless, energetic, hard working and patient person, I aspire to sail around the world and share the tales of the seas. I enjoy providing friendly 5 star service to all my guests and I love nothing more than creating those sunset cocktails you so deserve…
Thanksgiving week, 2021, guests on SEGUNDO VIENTO wrote:

Hey guys,
The first thing we want to say is THANK YOU. We sort of had an idea of what our trip was going to be like, but we had no idea it was going to be that glorious. Segundo Viento is an immaculate yacht with every perk we could have asked for. We felt completely at home while also being treated with the utmost respect and genuine care. All of the little details that went into building the catamaran were definitely noticed and appreciated: the monogrammed/logo'd EVERYTHING, the connectivity options (wifi, music, TV streaming services), the "rain" showers in our bathrooms. We seriously cannot stop talking about the trip. It's also really hard to convey to everyone back home just how wonderful it was to be on board.
You both were so great with our kids, and we really appreciate it. Tyler, thank you for catering to the kids' food requests and also for pushing new things for them to try! Among the cooking, sailing, cleaning, motoring, and playing, I'm still not quite sure how just two of you managed to get it all done. It didn't dawn on me until about Day 3 that one of you was magically sneaking downstairs to make the beds in the morning and leave glasses of water at night…WOW. That is a trip we would take every year if we could. Without question. Chris and I have both said multiple times that it was probably the best vacation we've ever had. And maybe the only time when we weren't ready to leave! You know how it goes…after 6 or 7 days you're usually ready for your own creature comforts at home…but that was NOT the case this time. We easily could have stayed longer. Honestly, we just can't say it enough: thank you.
For any potential future guest who happens to read these comments, you are in great hands with Captain Lee & Chef Tyler. Get ready for a relaxing trip in the BVI where the weather is warm, the water is unbelievably blue, the drinks are plentiful, the food is delicious, and you can make the trip into whatever you want it to be. From snorkeling and paddle boarding to relaxing on board the yacht, everything you are going to experience is top notch. And I know Lee is planning to add even more water toys to the boat as time goes on… We had gourmet food for breakfast, lunch, and dinner courtesy of Chef Tyler, and it was honestly some of the best food we have ever had. He took what could have been "normal" meals - burgers, ribs, pancakes, gnocchi - and elevated them to 5-star restaurant level deliciousness. It's like you're staying at a 5-star resort eating 3 5-star meals every single day on a beautiful yacht in paradise. Incredible.
November, 2021, guests wrote:
This was our first adventure on a catamaran and in the Virgin Islands. Captain Lee took us to the best spots and his knowledge of the area was impressive. We did a lot of activities, snorkeling, scuba diving (which he even scheduled a refresher for us), and a lot of other water fun. The food was exceptional and we are picky eaters, Tyler accommodated us with grace and beauty. This was a first class trip in every fashion.  We can't wait to do it again.

Constantine and Marianne

Guests aboard SEGUNDO VIENTO in October, 2021 wrote:

Dear Capt. Lee,
Just wanted to extend a HUGE "Thank You" to you and Chef Tyler for a wonderful vacation. This was our first trip to the Grenadines and it did not disappoint. From the car service from the airport to the brand new yacht waiting in the bay we could not have asked for more. This is my 3rd Charter trip and also my favorite. My compliments to Chef Tyler for preparing absolutely delicious meals from breakfast through dinner and beyond. Cat. great job identifying the ports of call, each site was more beautiful than the next. Additionally, the ability to make sure a cocktail never seemed to run dry was not overlooked. Segundo Viento – wow what a vessel !!  Capt. Lee and Chef Tyler – what a crew !
Thank you again for a trip of a lifetime 
😊
It was an amazing experience that exceeded our expectations. Captain Lee and his crew made the trip exceptional – they were friendly, accommodating, professional and made us feel very welcome. We enjoyed their service as well as their company. The meals exceeded our expectations and Chef Tyler went out of his way to ensure we were well taken care of. Fresh breads were made daily. My Wife and I were impressed with Captain Lee and his crew with all their attention to detail and hard work to make our cruise unforgettable.
The yacht "Segundo Viento" was brand new, and we could not have asked for a more well equipped or comfortable experience. We would definitely recommend the Yacht "Segunto Viento"  to others looking for a great time with a awesome Crew. Thanks Captain Lee and Chef Tyler for an amazing week of Sailing, and the nighttime views of the ocean floor in the fun Island are not to be missed.
Mark and Paula
Ammenities
Camcorder, Media movie server, MP3 music server, Satellite TV, TV all cabins, TV saloon, Wi-Fi, 14.5 fy, Assorted water toys, Floating mats, Inflatable floating island, Kayaks multiple, Kneeboard, Paddleboards multiple, Swimming noodles, Tube - towable, Wakeboard, BBQ, Deck shower, Light fishing gear, Ice maker, Sun cushions, Swim platform, Water maker
Diving
Not Insured, Crew can instruct, Seabobs multiple, Snorkelling gear, 1 Compressor, 8 Tanks, 8 BCs, 8 Regulators, Master & Instructor,
Up to 5 dives during the week for $150/diver, includes gear.
Resort courses: $150/student-diver.