Build a Yacht with Worth Avenue Yachts
---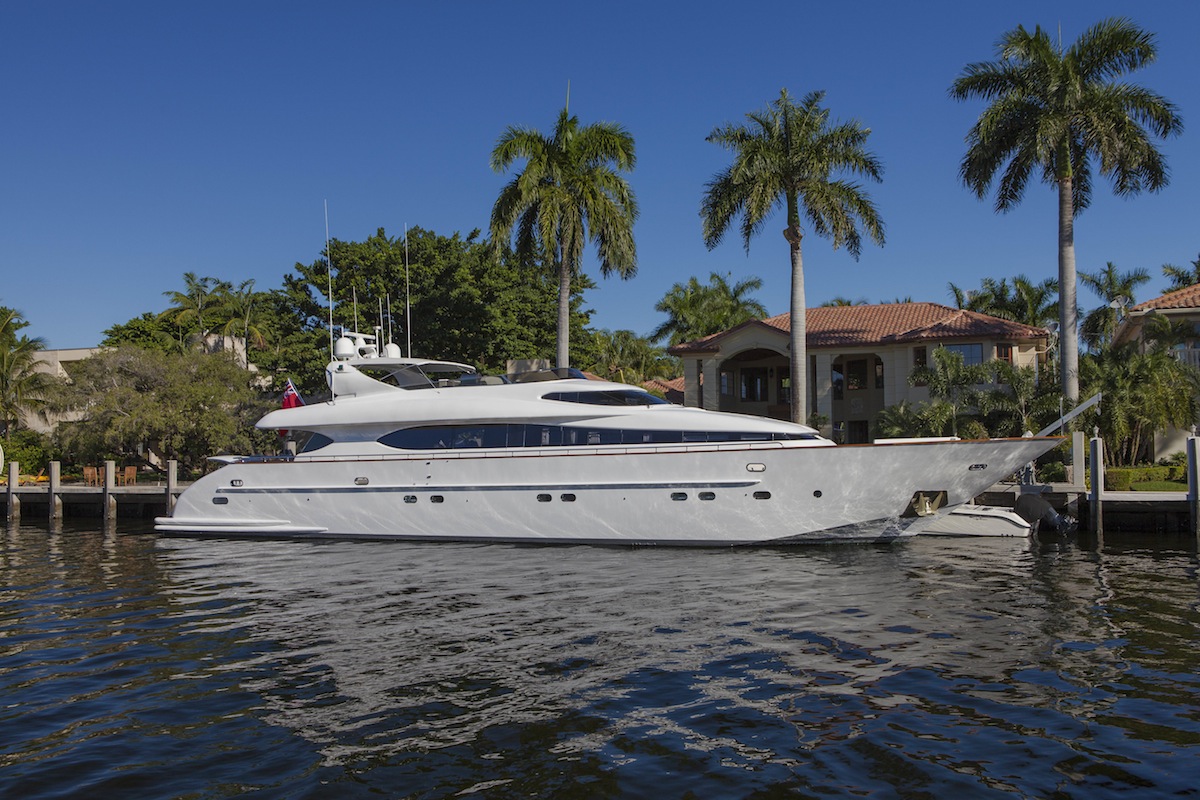 There is nothing quite like owning a yacht that you commissioned from scratch. To build a yacht is a great adventure from the very first moment, as you meet with the shipyard's team of designers and engineers, and watch the first sketches of your dream yacht begin to take shape.
Yet you don't need any boating experience to build a yacht, as we at Worth Avenue Yachts and your designated shipyard team will assist in every step of the process, leaving you to be as involved or separate from the project as you like.
But there's days you'll definitely want to be there for, flying out to the shipyards for the big moments: the day the superstructure is lifted on the hull, the day it is floated, the exciting days of sea trials and delivery. The ceremony of breaking the champagne bottle over the hull, and seeing the name you've chosen revealed on the gleaming paint of the transom.
To build a yacht is one of the great experiences of a lifetime. While second hand yachts are wonderful and quick and easy to buy, a new build is truly, completely yours, and taking possession of it is a day you'll always remember.
So How Do You Build A Yacht?
When deciding to build a yacht, you have three options: to buy a yacht from a series, a semi-custom yacht, or a fully custom yacht.
The first option, 'buying off the plan' as it were, is generally the quickest and cheapest option, as the yard has a streamlined process in building the yacht model and can therefore create efficiencies in time and budget. While the yacht's layout and amenities are fixed, there is generally some choice offered in decor to give your yacht a personal feel.
Many yacht buyers elect to build a yacht that is semi-custom, building a customized yacht on a proven platform. While it varies between shipyards and different models of yachts, most semi-custom yachts will have fixed hull forms, engineering systems, and basic layout, but the yacht owner is free to highly customize the interior and exterior to their wishes.
The third option is to build a fully custom yacht, which is a completely unique yacht designed from scratch. Fulfilling every dream of the yacht owner and tailored exactly to the way they like to enjoy their yacht, a fully custom yacht is the most expensive and exclusive way to build a yacht.
To build a yacht with a top-class shipyard is a thrilling experience from day one. Watch those sketches and plans come to life, and float off into the sunset on a stunning superyacht that you built.
View a collection of the custom yachts Worth Avenue Yachts have helped our clients design and built and do get in contact with us if you have an idea up your sleeve and want to discuss your options, by using the contact form on the right or the numbers in the footer below.