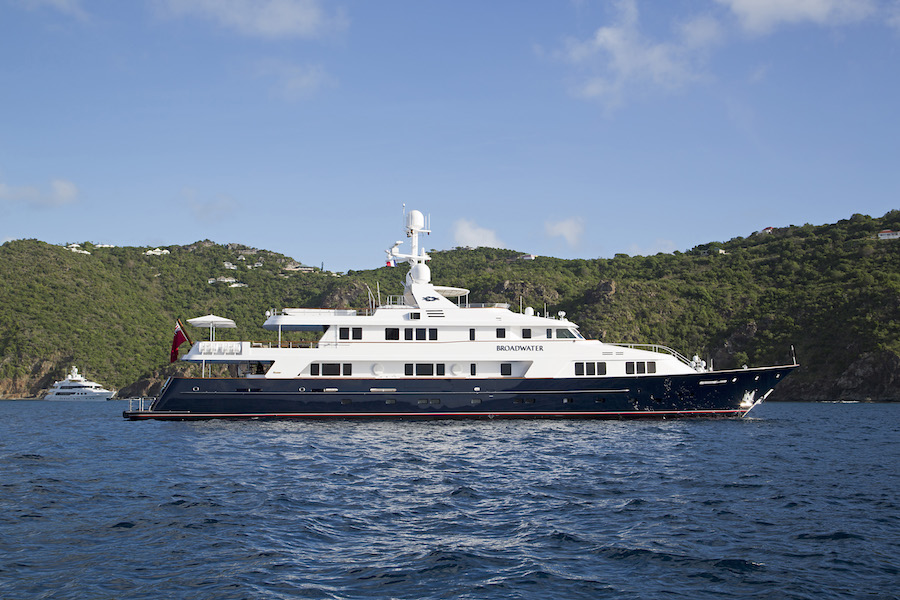 Buying a yacht from a custom yacht builder offers you the unparalleled experience of truly making a yacht your own. Whether you're ordering a completely custom-built yacht or a semi custom built yacht, custom yachts allow you to collaborate with designers, decorators, craftsmen and engineers to ensure that the yacht you dream of at night is the one you get – right down to the last detail.
What is the difference between custom and semi-custom?
Fully Custom Yachts
The luxury of fully custom yachts is that your yacht will be truly unique. Custom yacht builds are always of great interest in the yachting world, as they are a shipbuilder and yacht owner's chance to implement the latest marine technology and hull types, and experiment with stunning design to create yachts like no other. Custom yachts are often ground-breakers for the yachting industry to follow, such as the revolutionary fast displacement hull used first in M/Y Galactica Star from custom yacht builder Heesen, and the eco-friendly propulsion systems of Feadship's M/Y Savannah.
Owning a fully custom yacht is the pinnacle of status in the yacht ownership world, but they generally take longer to build and, as you'd expect from such a bespoke process, come at a higher cost.
Semi Custom Yachts
Semi custom yachts provide a superb combination of having a yacht tailored to your preferences, but built on proven designs which are part of a series. Commissioning a yacht from a semi custom yacht builder increases the speed of build and reduces costs compared to fully custom, while still producing a yacht that is undeniably, unmistakably, yours.
The degree of customizability depends on the shipyard and series, but semi custom yachts allow the yacht owner a great deal of control over interior design, exterior décor and onboard facilities. Generally, exterior design, hull form and engineering are not customizable within a series.
Fully custom yacht builders and semi custom yacht builders
Fully custom yacht builders include Feadship, Heesen, Oceanco, and Fincantieri, while many other top builders offer a range of fully custom, limited edition, and semi custom yachts, such as Lurssen, Amels, Christensen, Trinity Yachts, and Sunseeker.
Benetti is an extremely popular semi custom yacht builder based in Italy, while Westport Yachts is one of the leading American semi custom yacht builders.
Compared to a yacht 'bought off the plan', custom yacht builders deliver exceptional, unique luxury yachts which are literally a dream come true for their owners.
If you would like to discuss custom and semi custom yachts in more detail, please contact our yacht construction team directly by sending us a message using the form on the right, or call the phone numbers listed in the footer of this page. We look forward to hearing from you.