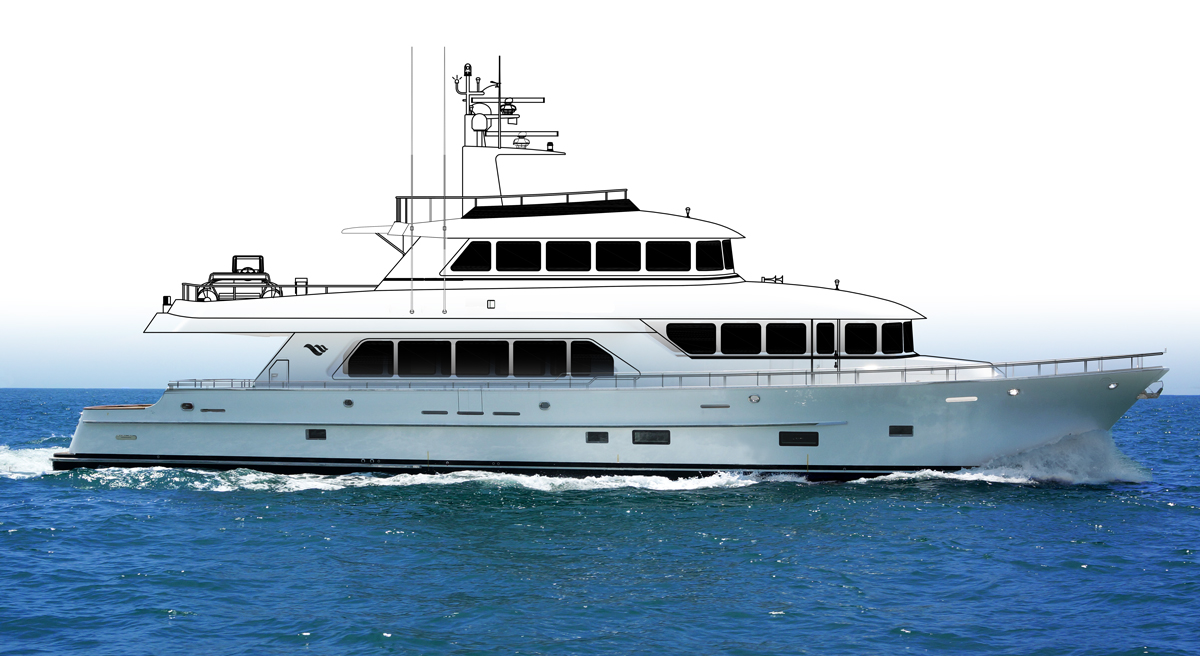 When designing your own yacht, you have a few options, from commissioning a custom new build yacht construction project through to refitting an existing yacht. When deciding which route to take, it's helpful to know some of the pros and cons of each approach.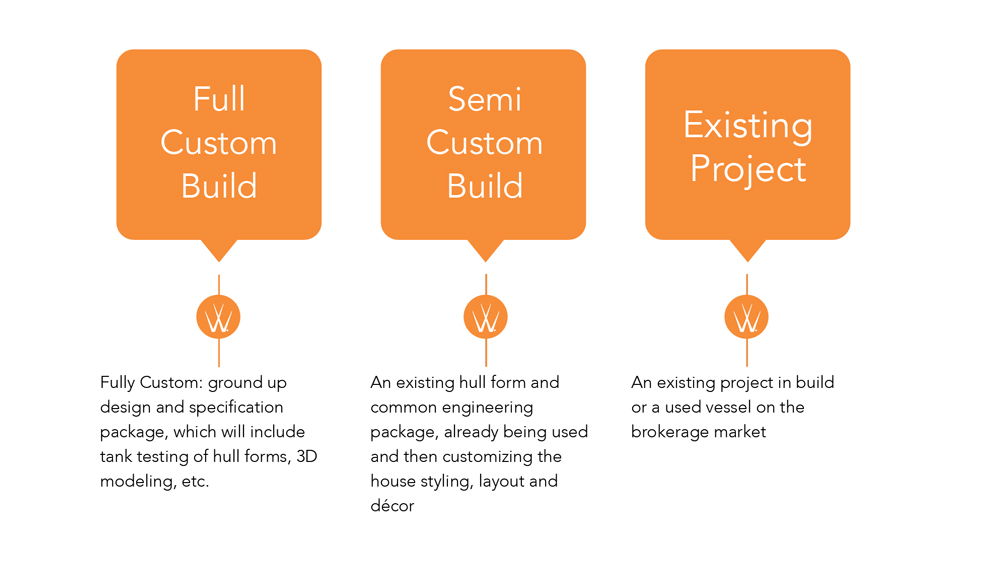 Option 1: The deluxe, no-holds-barred, fully custom yacht.
Experienced yacht owners and charterers often dream of one thing: the day they design their own yacht from scratch. A fully custom new build project is the pinnacle of the yacht ownership experience, as it allows you control over every aspect of your yacht's design, from technical details like hull form and noise-dulling technology, right through to you designing that split-level master stateroom with private terrace or beach club with spa. Designing a fully custom yacht ensures that your yacht is the realization of every yachting dream, tailored perfectly to how you use your yacht. However when designing your own yacht, this luxurious bespoke option comes at a price, and the build time tends to be longer than with semi-custom models.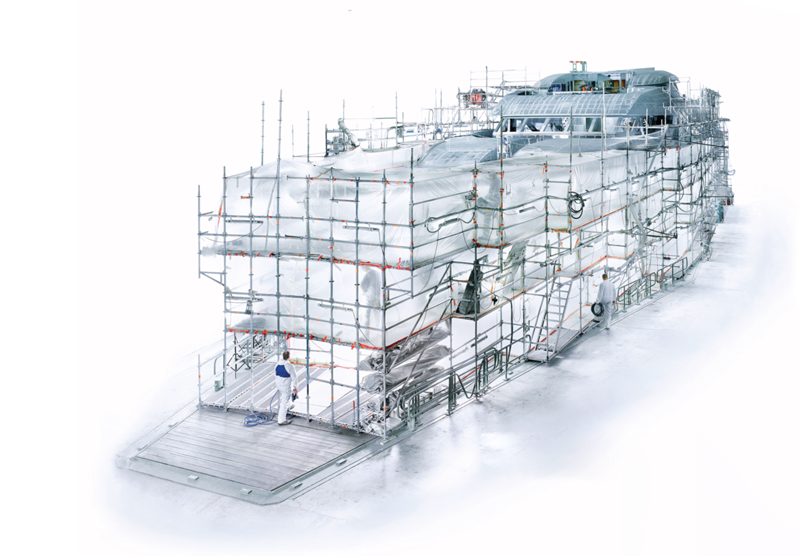 Option 2: The freedom and efficiency of a semi-custom yacht.
If you want to design your own yacht, and want to give your input in the design, but want to take advantage of efficiencies in build time and budget, you can opt for a semi-custom design, whereby the yacht's hull form and design is part of an existing series of yachts. Building on a proven platform, the yacht owner gets to design the yacht's décor, and depending on the builder, amend parts of the interior layout. The degree of freedom to change elements of the yacht will vary depending on which yacht builder you go with. A semi-custom yacht can have very different décor than other yachts in the same series, but the exterior design (and sometimes interior layout) is clearly part of a series, which will not appeal so much to yacht owners who crave a unique look to their yacht design.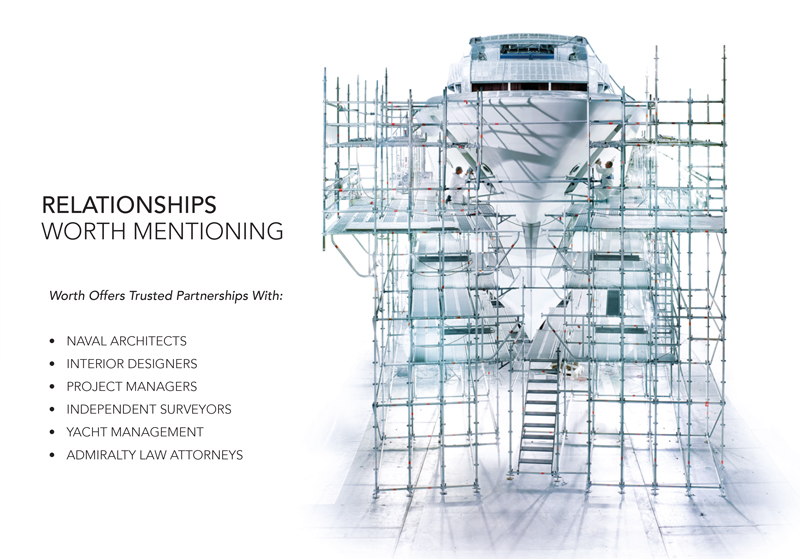 Option 3: Buying 'off the plan' with a production yacht
This is the quickest and most cost effective way to buy a new yacht, as production yacht builders buy materials in bulk and put their yachts together quickly due to repetition of process. You can often purchase a yacht that is already under construction, meaning that time to delivery is slashed and you can take possession of your yacht much sooner than if you buy a custom yacht. This option has a lot less room for owner input on design, although some décor choices are normally left open.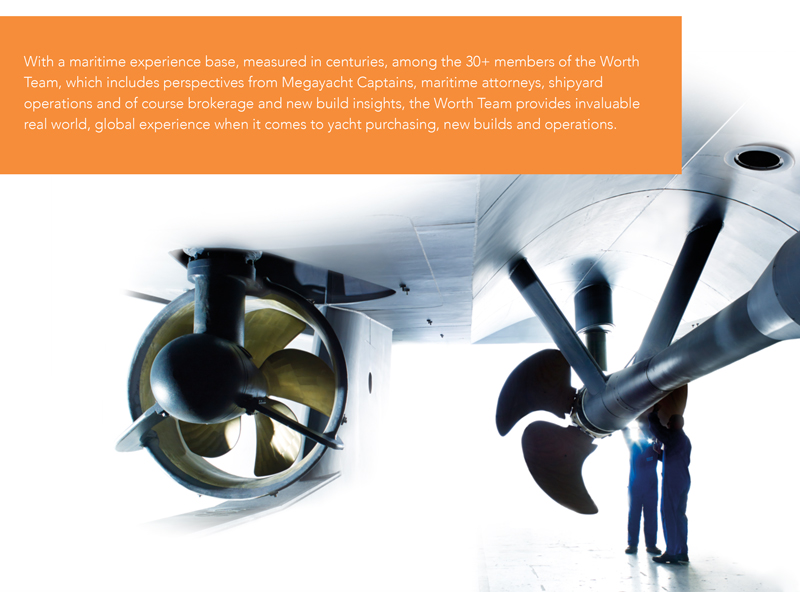 Option 4: Refit an existing yacht
If you're not in the mood to wait for several years for a brand new yacht to be delivered, refitting an existing yacht is an excellent option that can dramatically change the look of your yacht, while also providing the opportunity to update the engineering and onboard systems. A quality refit with a great design can deliver a 'like-new' yacht, and will normally significantly add to the resale value and charter potential of your yacht. However, major yard periods run the risk of going over time and over budget, so planning your yard period well is imperative.
Deciding between fully custom, semi-custom, production yacht and refit depends on how you use your yacht and how much input you want on the design process. If you would like to design your own yacht and want to discuss these different options in more detail, please contact our yacht construction team directly by sending us a message by using the form on the right, or give us a call by using the phone numbers listed in the footer of this page.