Large Yachts for Sale Worldwide
---
Large yachts for sale offer a rather special step up in the luxury yachting experience. Super yachts are technically classed as any pleasure yacht over 79ft/24m, yet the extraordinary design and spectacular features you can expect on a luxury yacht really escalate in large yachts above 164ft/50m. These big yachts for sale are often referred to as megayachts, particularly over 200ft. Worth Avenue Yachts represents a range of these exclusive larger yachts; click here to see our exclusive list of large yachts for sale.
One of our current favorites is the MAG III yacht featured above, this 145′ (44m) Benetti luxury yacht for sale has exquisitely marble interiors, her own elevator and a large Jacuzzi on her ample sun deck. She is a must see for anyone looking to buy! Click on her link above to view more photos and to read all about her.
In this large yacht for sale range, master cabins become full-beam master suites, normally with adjoining lounge areas, a large study, and his and her bathrooms and dressing rooms. Over 50m it becomes quite common to find a VIP suite up on the bridge deck, which offers extraordinary light and views, as well as four large double or twin cabins on the lower deck with large en-suites.
Some yachts in the 50-60m size range will offer a small gym, while all will have a generous swim platform on the waterline and spacious deck entertaining areas with a sundeck Jacuzzi.
In the 65m and above range, the astonishing features arrive thick and fast. Helipads, large gyms, spas and oversize gyms can often be expected on these large yachts for sale. Increasingly common are private owner's decks with balconies, as well as large beach clubs on the waterline. The really big yachts for sale will extend to basketball courts, cinemas, large swimming pools, and float-in tender garages to house small sailboats, high-speed chase boats and even submarines.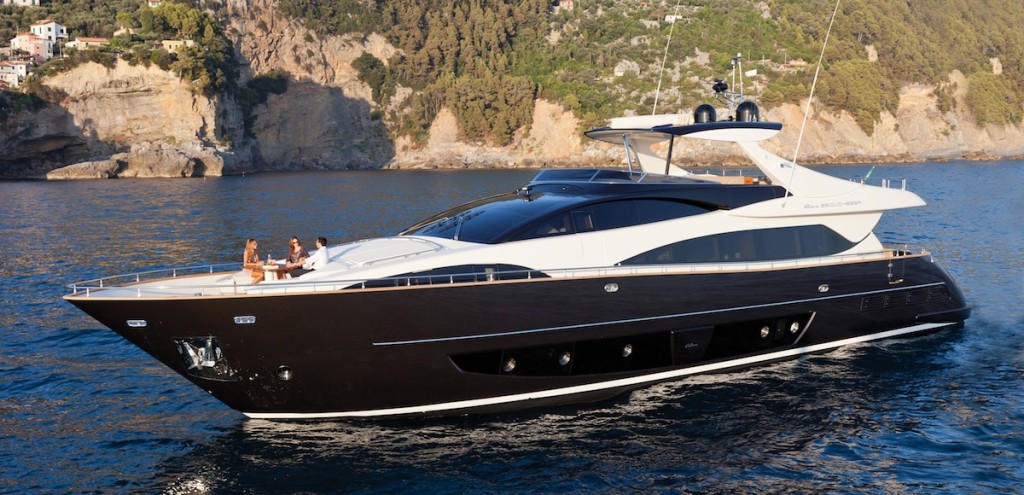 When it comes to watersports, large yachts for sale carry every fun and futuristic water-toy you can imagine. Big yachts will often carry an inflatable waterpark, with trampolines, waterslides and obstacle courses, as well as flyboards, seabobs, jetskis and a whole host of towable toys.
Large yachts vary immensely in size, ranging up to the largest yacht in the world, Azzam, which measures in at a staggering 590 feet. Because large yachts are such extraordinary machines, there are a limited number of them afloat, although as the race for the biggest boat continues between the oligarchs we can expect this number to grow. As of October 2015, there were only 200 yachts in the world larger than 213 foot. Given their rarity and ultimate exclusivity, the opportunity of purchasing a large yacht for sale does not appear often.
The palatial accommodations on board a mega yacht are superb for entertaining groups and hosting extended families. Large yachts carry large crews to offer a simply spectacular level of service, with guest-to-crew ratios only dreamt of in elite hotels.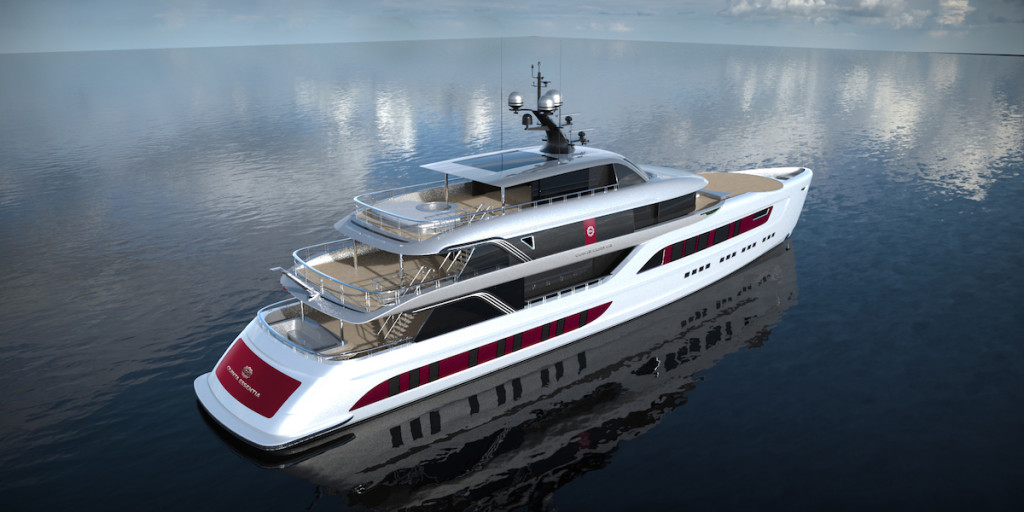 While most super yachts can accommodate only 12 guests due to licensing restrictions, some large yachts for sale attain a special passenger license allowing them to carry more guests – making a big yacht particularly attractive to those with large families, groups of friends or corporate needs. Large yachts for sale can also be purchased to charter out to elite clients. As luxury yachting gains popularity, the large luxury yachts are a class apart.
For further information, contact the team by email, by this sales inquiry form or by calling one of our yacht brokerage offices worldwide.