Mega Yachts for Sale Worldwide
---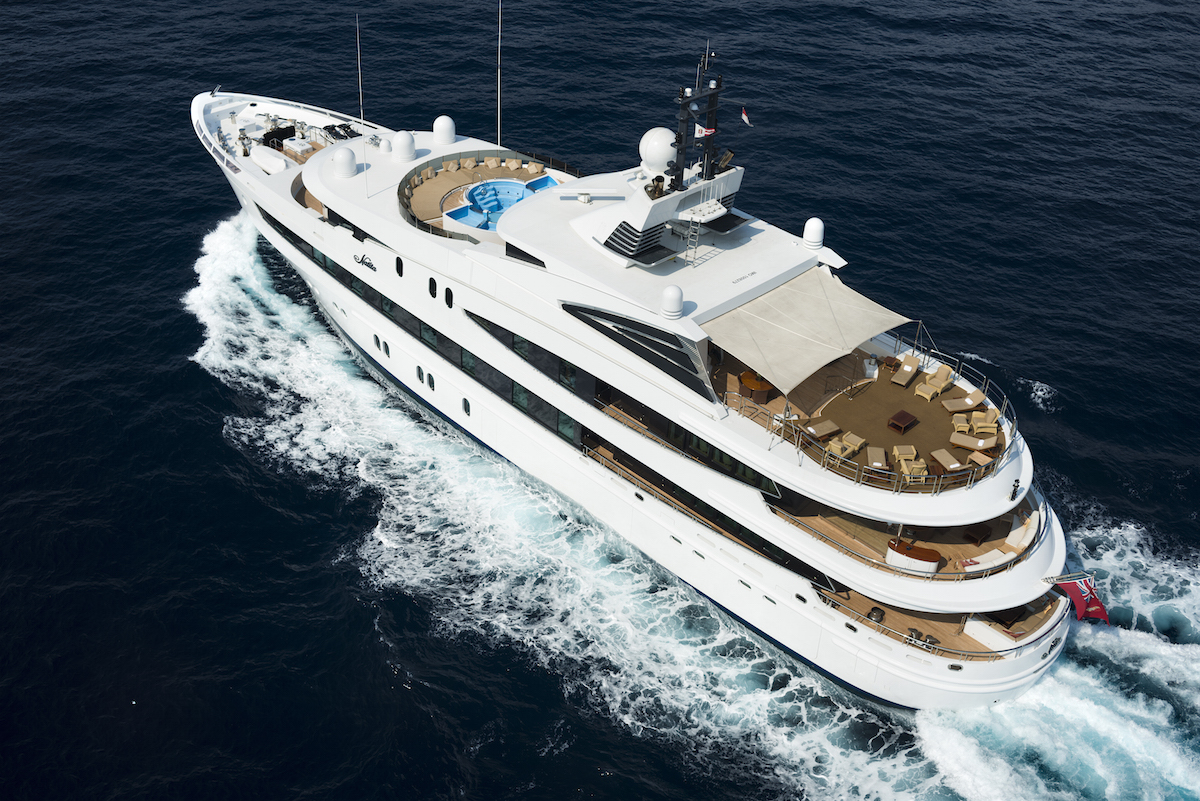 A mega yacht is generally understood to be a large superyacht that represents the absolute pinnacle of luxury yachting. View all mega yachts for sale worldwide here, including images and full specifications.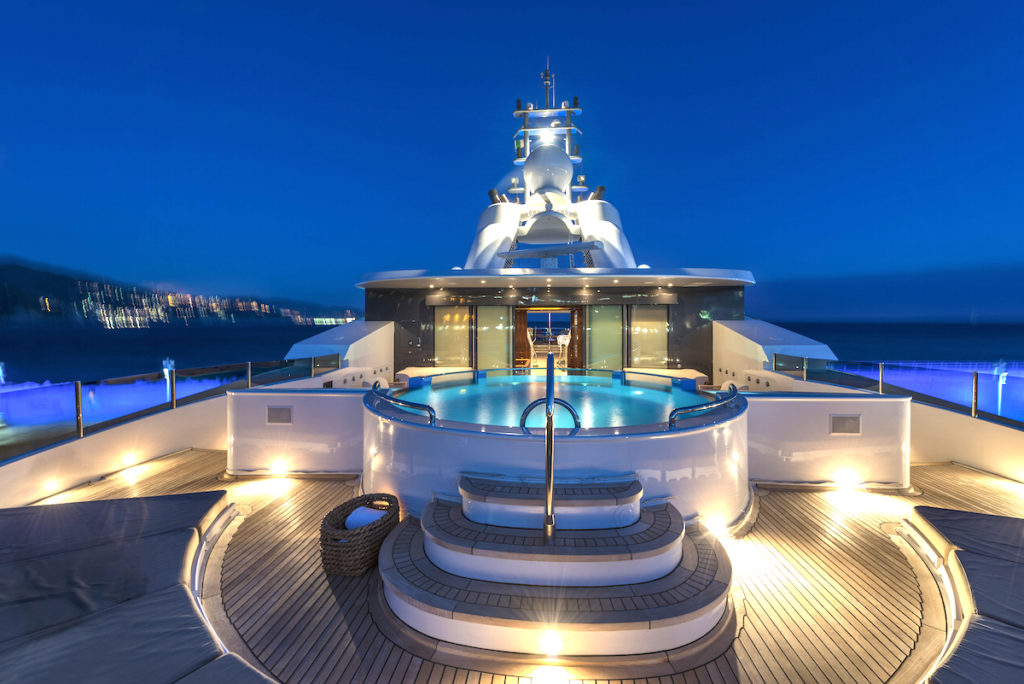 Exact definitions of mega yachts vary tremendously, although some believe that around 200 feet to be the starting size for a mega yacht for sale. Here in the United States however, the words 'mega yacht' is often used interchangeably with the words 'super yacht', which is used to refer to any privately owned-yacht over 80 feet in length.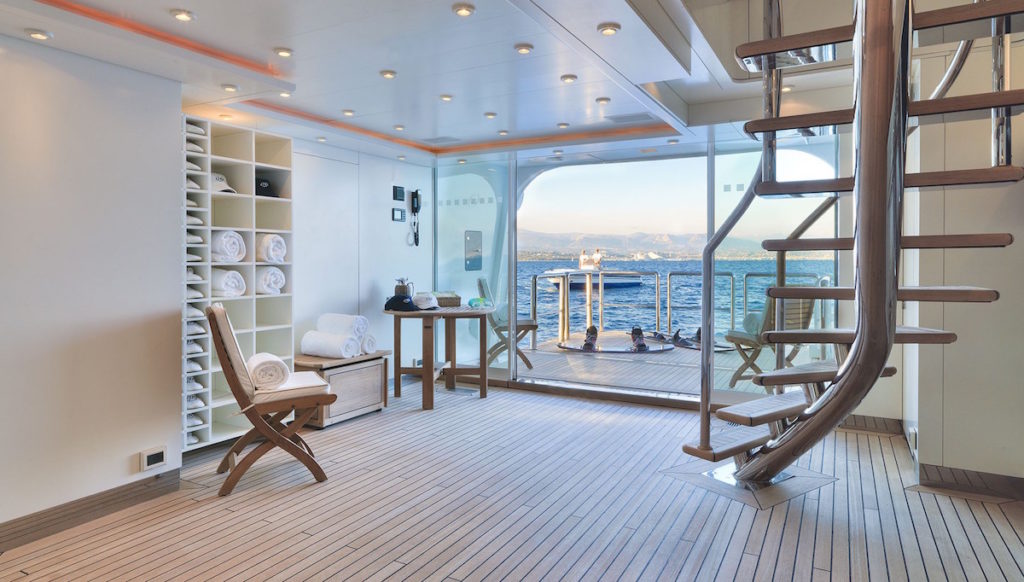 Cinemas, helipads, spas, gyms and private owner's decks with balconies are often standard fixtures on the larger mega yachts for sale – like the photos here show of yacht for sale NATITA – due to their luxury of size.
The biggest mega yachts will extend to basketball courts, large swimming pools, magnificent beach clubs and float-in tender garages to house sailboats, high-speed chase boats and even submarines.
One of the most famous features of a mega yacht was the (reported) missile shield on Roman Abramovich's yacht Eclipse, which held the title of the largest private yacht on earth at 522 feet until it was 'eclipsed' by Azzam, a Lurssen mega yacht measuring in at a staggering 590 feet.
The palatial accommodations on board a mega yacht are superb for entertaining groups and hosting extended families. Mega yachts generally carry large crews to offer a simply spectacular level of service, with guest-to-crew ratios only dreamt of in elite hotels.
Because mega yachts over 200 foot are such extraordinary machines, there are a limited number of them afloat, although as the race for the biggest boat continues between the oligarchs we can expect this number to grow.
As of October 2015, there were only 200 yachts in the world larger than 213 foot. Given their rarity and ultimate exclusivity, the opportunity of purchasing a large mega yacht for sale does not appear often.
It's useful, however, to know that the term 'mega yacht' is not a universally- recognized term and its exact meaning is debated, although it has gained common currency in the United States and in mainstream media around the world.
As mentioned, in the United States you will often find the words 'mega yacht for sale' being used interchangeably with the words 'super yacht for sale', yet in European yachting circles, the word super yacht is generally still preferred.  'Giga yacht', meanwhile, is a relatively new word on the scene, often used to describe yachts over 100 meters, or 328 feet – but let's not muddy the waters any further!
Regardless of what you call it, a mega yacht for sale is an investment offering an almost unbelievable level of luxury, performance and glamorous fun.
For further information about any of the mega yachts we have for sale, contact the team by email, by this sales inquiry form or by calling one of our yacht brokerage offices worldwide.