Waverunners: Still the Ultimate Superyacht Watertoy
---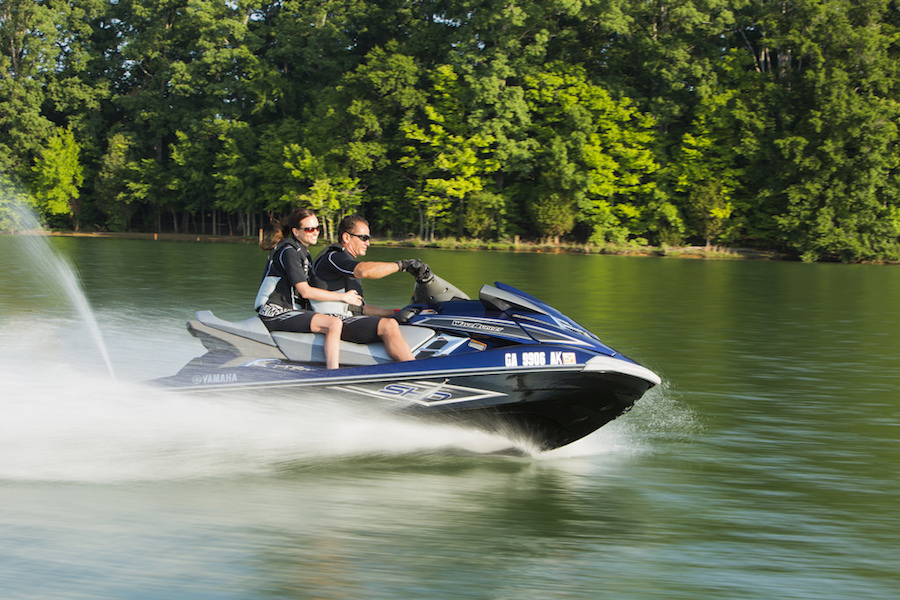 Waverunners and Jet Skis are the ultimate watertoys for your superyacht vacation: the most popular, the most enduring, and the most adrenaline-fuelled. One of the most incredible images of a superyacht season in full swing is the sight of huge yachts anchored offshore in Saint Barths or Saint Tropez, the guests on waverunners tracing vast circles in the sea around their charter yacht.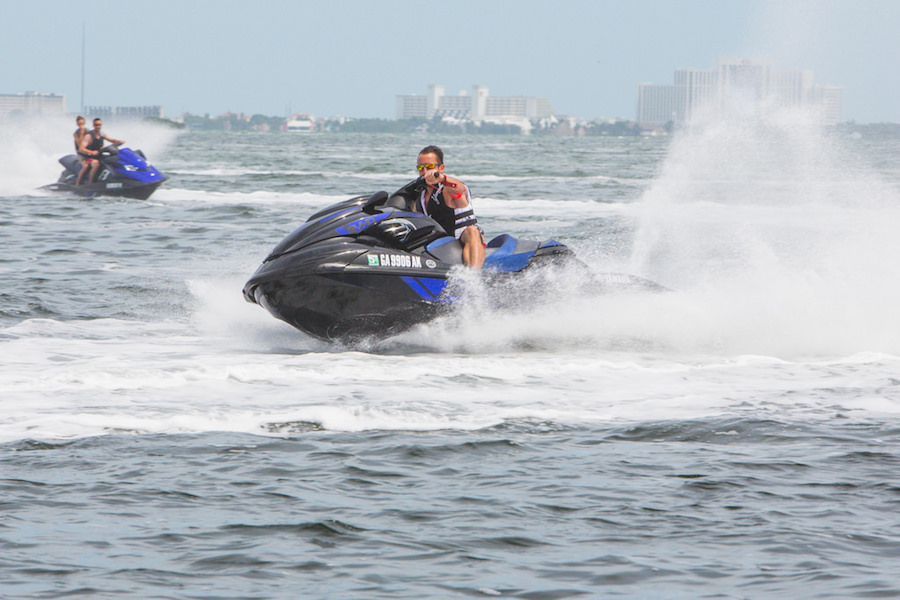 For those of you wondering what the difference between a Waverunner and a Jet Ski is, it's largely a brand thing, with Waverunners made by Yamaha and Jet Ski from Kawasaki. The terms tend to be used generically and pretty much interchangeably, both coming under the rather bland heading of 'personal watercraft', or PWC's.
Waverunners and Jet Skis are the perfect superyacht watertoys for fun on charter, as you can stay near the yacht, streak and jump across the waves, or explore nearby coastlines and beaches of tropical islands. While the deckhands are always on hand to drive you ashore in the yacht's high-speed tender, it's always nice to have the independence of a personal water craft to go off on your own adventure.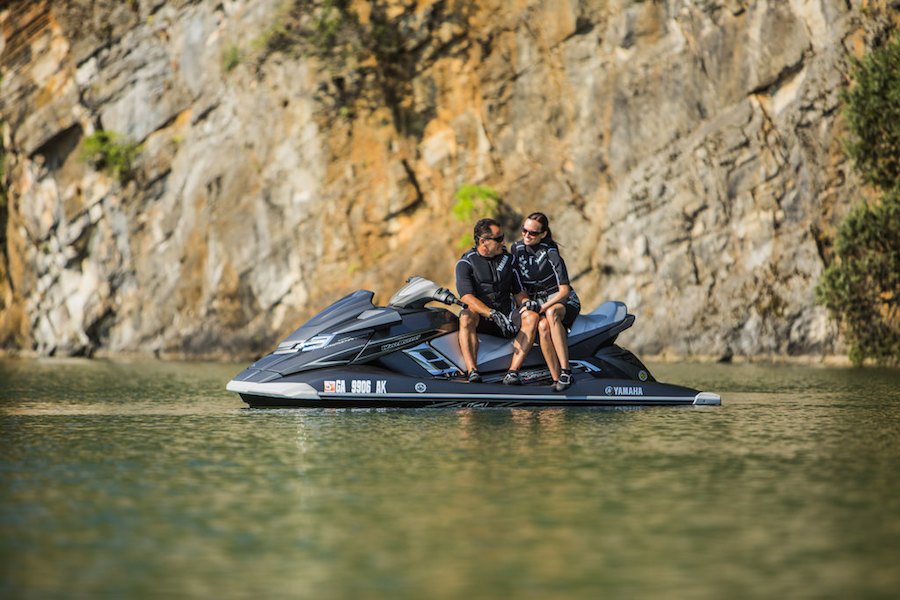 Waverunners come in different styles, with 2 seater and 3 seater Waverunners, and sit down or stand up models. They're very simple to operate, although age restrictions do apply and you'll be required to do a quick personal watercraft course for safety reasons- which your crew will be able to organize for you. (If you've already got your personal water craft (PWC) license, don't forget to bring it with you on charter.) You can ride them sitting or standing, solo or with friends, at high speeds or low. This versatility means that they are great fun for different types of charter guests.
Because Waverunners are the quintessential superyacht toy and highly sought after by yacht charterers, the majority of mid-sized to large yachts in the global charter fleet carry at least one 2-person Waverunner or Jet Ski on board, so you can get out on the water with friends or family.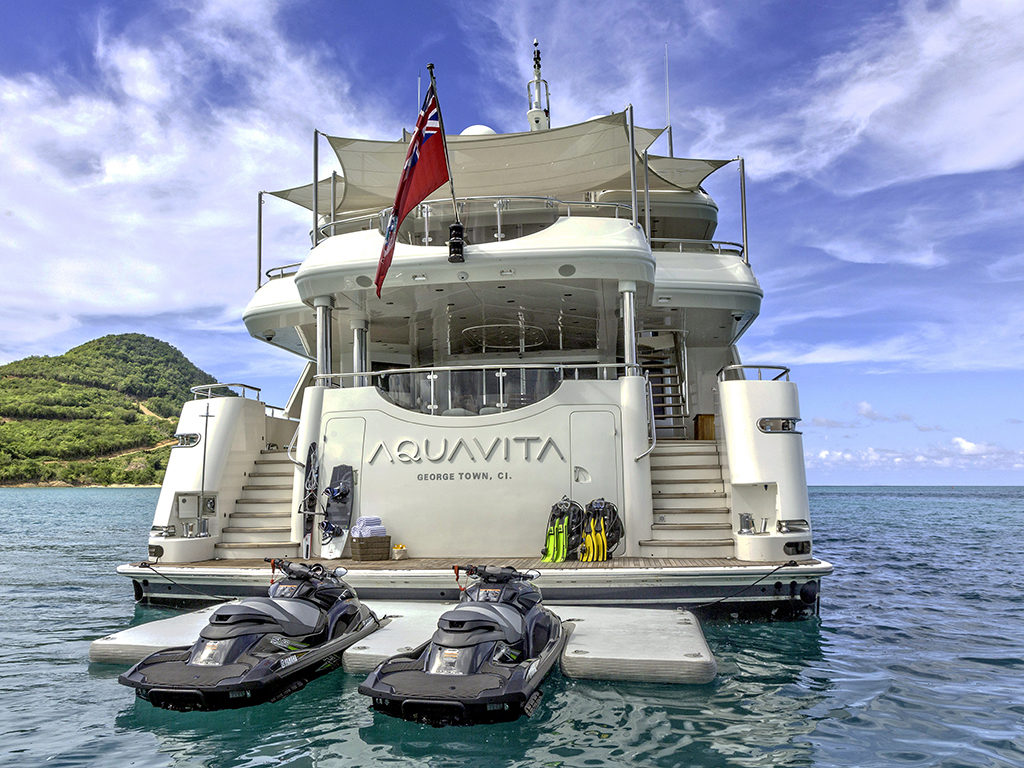 One popular super yacht which carries Waverunners on board is the superb 164′ (50m) charter yacht AQUAVITA from Westport, which has two sit-down Waverunners that are moored behind the yacht on a floating dock for easy access while at anchor. AQUAVITA has 6 staterooms for 12 guests, a spectacular interior by Donald Starkey, a 10 person Jacuzzi, 2 exterior balconies, and an elevator. AQUAVITA is available for charter in the Caribbean and Bahamas from $260,000 per week.
Delivering high speeds, amazing acceleration, and huge exhilaration, Jet Skis and Waverunners provide days of fun on your superyacht charter.