A yacht broker is someone who helps you buy or sell your boat, not only sourcing possible yachts or buyers, but also negotiating prices, marketing yachts for sale, drawing up legal documents, and giving you expert industry advice. On occasion, a yacht broker will represent both the buyer and the seller in a transaction, negotiating to deliver a fair deal to both parties.
A trustworthy, knowledgeable yacht broker makes the process of buying or selling a yacht an enjoyable, worry-free process, where you can be sure you're getting the right price. With so many yacht brokers out there, it's extremely important that you choose a broker who offers experience and integrity, as well as a great record in buying and selling yachts. It's also important to find a yacht brokerage that pools the talent and resources of all the brokers in the team, rather than relying on the less effective 'one yacht broker per client' method common in the majority of yacht brokerages.
Worth Avenue Yachts has a team of experienced brokers with an exceptional sales record, a superb marketing team, and an extensive global database of VIP clients. Having sold over 1.2 billion dollars of yachts since launch in 2011, Worth Avenue Yachts sells yachts over 50% faster than the industry average, sold almost 10% of all yachts over 100′ in 2016, and is a market leader in the sale of Westport yachts for sale.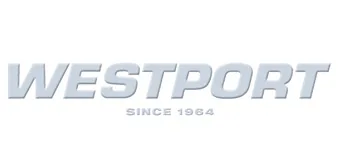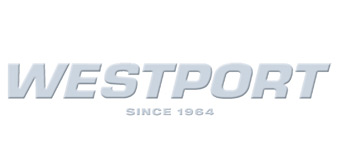 What sets Worth Avenue Yachts apart is their revolutionary approach to the brokerage model. Realizing that assigning only one broker per client meant that the client was missing out on the expertise and client networks of all the other brokers in the team, Worth Avenue Yachts broke the mold by creating a brokerage model where all brokers work together to deliver outstanding service and speed of sale to each and every client. Where brokers working independently for commission might jealously guard their client networks and leads, Worth Avenue Yachts deliver exceptional service through collaboration, and their clients benefit from over 100 years of combined broker experience. It's a model that has seen this relatively young company surge to the forefront of the yacht brokerage industry in record speed.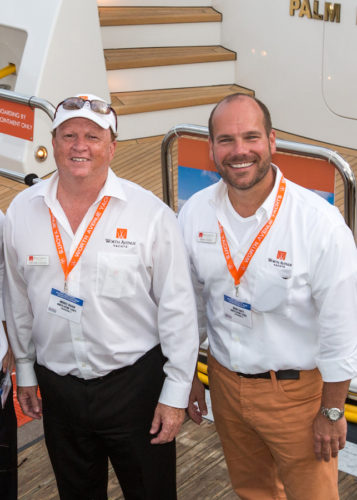 What Does a Yacht Broker Do For The Buyer?
They discuss your yachting needs and preferences to refine your search for the perfect yacht. Their industry expertise comes in extremely useful at this stage, as they can discuss the merits of different builds, hull types and cruising performance, as well as recommend particular designers or yacht layouts that you might like. Or can go through all the options of new yacht construction.
The yacht broker then uses your chosen parameters to search for the perfect yacht for your needs, across their global database, client lists, and boat show experience.
The yacht broker is by your side as you view your shortlisted yachts in marinas and at boat shows – like the Fort Lauderdale Boat Show (the world's largest in-water yacht show which Worth have a large presence at every year) – all the while offering expert guidance on the pros and cons of each vessel, as well as suggesting the right price to pay, the potential resale value and charter opportunities.
Once you have decided on your dream yacht, the broker takes care of the legal side of the sale, from price negotiations to drawing up the contract, to discussing the results of surveys and sea trials.
After the sale is finalized and you take delivery of your new superyacht, some elite brokerages offer after-sale services such as management of your vessel and charter marketing services.
What Does a Yacht Broker Do For The Seller?
A yacht broker sits down with you to discuss what price the yacht should command on the current market, while advising possible improvements to fetch a higher price. The broker will build a thorough knowledge of your yacht from its on/board facilities and cruising history to its crew, in order to thoroughly show off your yacht to prospective buyers.
Once the price is decided on and the broker is deeply familiar with all the selling points of your yacht, the marketing process will begin. Worth Avenue yachts has a superb marketing department, placing online and print advertisements as well as conducting direct marketing campaigns to an extensive list of VIP clients.
Your yacht broker will show interested buyers through the yacht, creating a sense of excitement and the yachting experience in the client. Your broker may also show your yacht at international yacht shows: an ideal opportunity to generate interest and have your yacht viewed by prospective buyers, other brokers, and interested press.
Once a buyer is found, your broker will represent your interests in the sale, from drawing up contracts and negotiating counter-offers, to discussing survey results and conducting sea trials with the buyer.
Your yacht broker is there to offer expert advice and make the buying and selling process stress-free and easy to understand. From decoding legal jargon to ensuring you get the best deal possible, a reputable yacht broker is an essential partner on your yacht buying or selling journey.