Why Yacht Charter Management Matters
---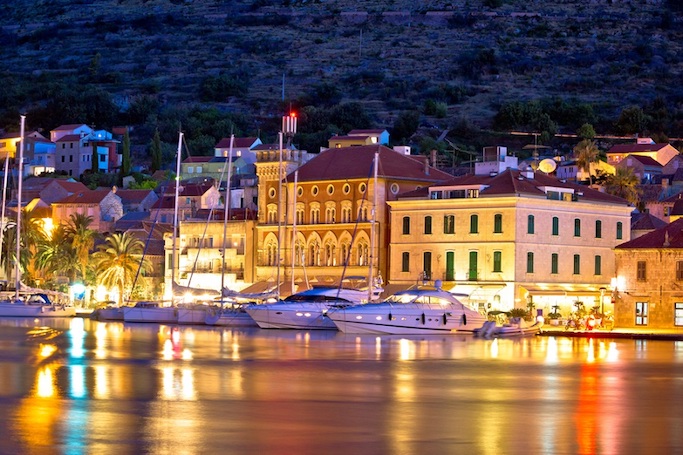 You may be considering chartering your yacht out, but you're not sure exactly what a yacht charter management company does, if they're really necessary, or how to pick the right charter management company.
Here's a brief breakdown of the importance of charter yacht management in helping you run your yacht commercially, as well as some pointers on what to look for when searching for a reputable charter yacht management company that suits you.
Why Yacht Charter Management Matters
Chartering your yacht out yourself is not only difficult from a marketing perspective, but it's also a regulatory and operational challenge that gets harder by the year. The dream of yacht ownership is to relax and enjoy your yacht, not worry about whether you're meeting the latest firefighting and security regulations, dealing with an unhappy charter client, finding a new stewardess at the 11th hour, or writing endless blogs just to get your yacht noticed on Google.
A professional charter management company makes chartering out your yacht effortless. They take care of:
Marketing your yacht to their international database of clients and prospective clients.
Charter management companies market your yacht through a multi-pronged strategy of direct marketing campaigns, social media, website listings and blogging, as well as through traditional print mediums. 

They'll get to know your yacht and crew in detail so they can promote your yacht heavily to the right clients, and create a great charter reputation for your yacht. They will also present your yacht at charter yacht shows if you want extra exposure.
Ensuring your yacht is compliant with the latest maritime regulations.
As a charter yacht owner, your yacht must be commercially compliant – from crew training and social security measures right through to insurance, structural surveys, and regular safety checks. The paperwork load for a solo owner trying to charter their yacht out without assistance from a management company is extremely onerous.
A charter management company eats compliance for breakfast, and can take care of your regulatory requirements on your behalf.
Managing all aspect of the yacht charters.
All you need to do is give the charter broker the schedule of when you want to use your yacht yourself…and then sit back and watch the charter fees arrive into your account.
The charter broker finds the charter clients, presents the contracts, and co-ordinates with the yacht's captain and crew throughout the trip. If there's a problem mid-trip, the charter broker is the one who deals with it.
Assisting with finding top-class crew.
A charter yacht's success rests on the quality of its crew, so getting professional crew recommendations from your yacht charter management company can make the difference between a popular charter yacht and one which struggles to get reliable bookings.
Choosing the right yacht charter management company
Choose a yacht charter management company with international reach, but a local heart.
Choosing a brokerage with an international focus is important if you plan to charter your yacht out in different regions, but also extremely important in order to secure international clients for your yacht. 

Yet it's also vital to have a charter broker representing your yacht who has local offices, knows the local charter market, and can recommend the best local cruising. A wise choice is a brokerage local to your region which has international branches.
Your charter yacht management should be a significant player in the industry.
The brokerage should have brick and mortar offices in multiple locations, maintain a large (and growing) client database, have a great website to showcase your charter yacht, and a fantastic online and marketing presence.
The yacht charter management company should be a significant presence at yacht shows.
This is important not only because they are showing off the yachts in their fleet (such as yours) but also because attending shows builds their knowledge of the yachts and their crews, as well as building their brokerage reputation.
A yacht charter brokerage must be a member of a reputable charter broker's association.
Professional yachting bodies such as FYBA, MYBA, or CYB set industry standards and promote the charter industry worldwide. All reputable yacht charter brokers are members of these associations. If your current broker is not a member, you should be concerned about their business practices.
Go with your gut.
Your charter broker is going to look after your most prized possession, so it's important that you feel they're listening to your wishes, and that you trust their industry expertise. Entrust your yacht to a reputable yacht broker that you have a rapport with. After all, business is always better with people you like!