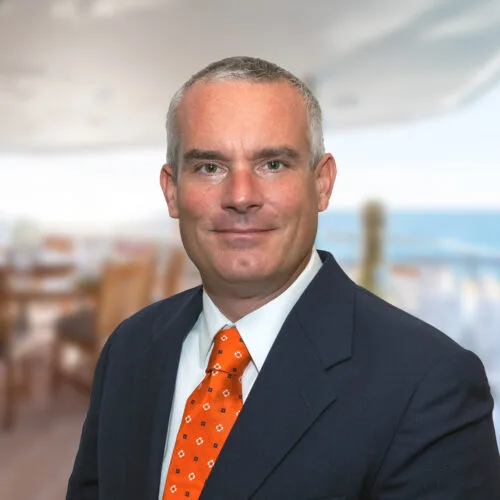 ---
Chris June
---
Chris grew up in central New York, where he gravitated to the water at a very young age and has been an avid boater since.  At the age of thirteen Chris bought his first boat, a repossessed 30' Owens.  That summer break was a great learning experience, as he lived in the boat yard refurbishing "Christopher's Dream" to her original beauty.
In 1996 Chris moved to the west coast of Florida to live aboard his Trojan 42' motoryacht.  After some time on the water it was time to move to shore where he bought a small brokerage company in 2006 located in Sarasota and Chris' yacht brokerage career began.
Chris moved to Fort Lauderdale in 2000 so he could start his career in the larger yacht market, as a Fort Lauderdale Yacht Broker, specializing in yacht sales in Florida.  He proved very successful in the Fort Lauderdale yachting market, which lead him to Westport Yachts for 7 years and then Ocean Alexander for 3, where he honed his skills on both new builds and brokerage yachts sales in Florida and worldwide.  Fourteen years after coming to South Florida Chris has reached his permanent home at Worth Avenue Yachts where his new team-based group will help take him to the pinnacle of his career. You can meet him each year at the Fort Lauderdale Boat Show.