Worth Avenue Yachts Launches in Palm Beach
---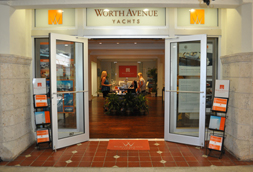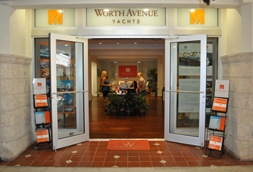 PALM BEACH, Fla. – Worth Avenue Yachts has entered the global yachting marketplace, establishing its headquarters in Palm Beach and introducing an innovative team-based approach to yacht brokerage services.
Founded by industry-leading brokers Brian Tansey and Michael Mahan, Worth Avenue Yachts brings a fresh approach to yacht brokerage services.  Working in teams, the group has shifted from the traditional brokerage business plan and instead offers each client the collective knowledge of the entire brokerage, allowing team members to freely exchange information to better serve the client's needs.  Other members of the brokerage team include Jim Eden, Noell Vawter, Chris June, Connor Cogan, Leonce Richard, Lon McCloskey, Mark Osterhaven,  industry veteran Heather Hatcher, who runs the charter management program, Laura Yager, Danielle Giordano in marketing, with Sara Hill and Ali Kaufmann  heading up the Luxury Yacht Vacations Division.
"At Worth Avenue Yachts, we recognize the need for innovative business solutions in a changing marketplace," said Brian Tansey, managing member of Worth Avenue Yachts.  "We are focused on leveraging our vast industry knowledge and developing effective strategies which position us as innovators and offer our clients an unprecedented level of service and support."
From its new location on world-famous Worth Avenue on the elegant island of Palm Beach, Worth Avenue Yachts offers sales, charter, and new construction services.  Home to breathtaking waterfronts and luxurious homes and hotels, the island of Palm Beach is one of the most exclusive yachting communities in the world.
For more information please contact Brian Tansey at Brian@WorthAvenueYachts.com or (561) 833-4462 or visit WorthAvenueYachts.com.   150 Worth Avenue Suite 136 Palm Beach, FL 33480.