Worth Signs 68m New Build Project
---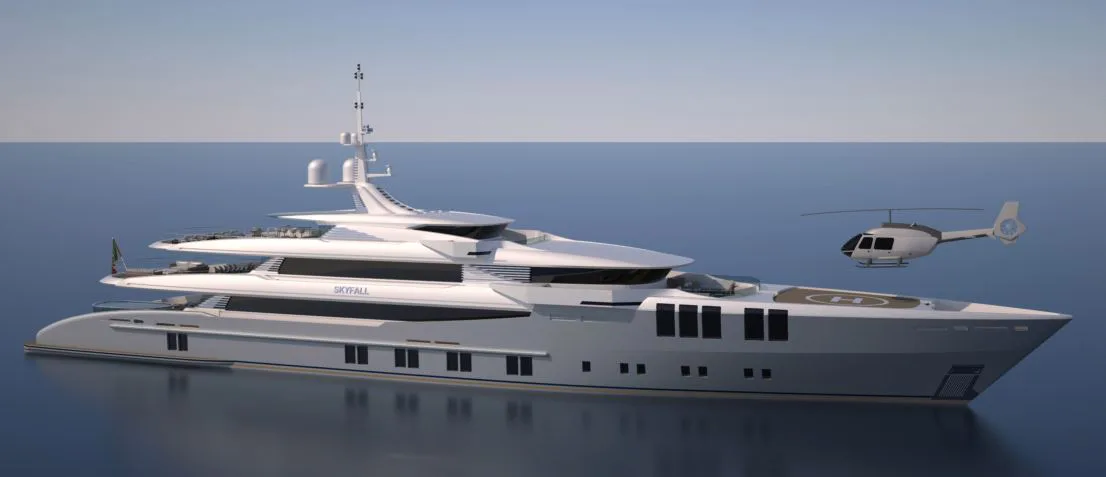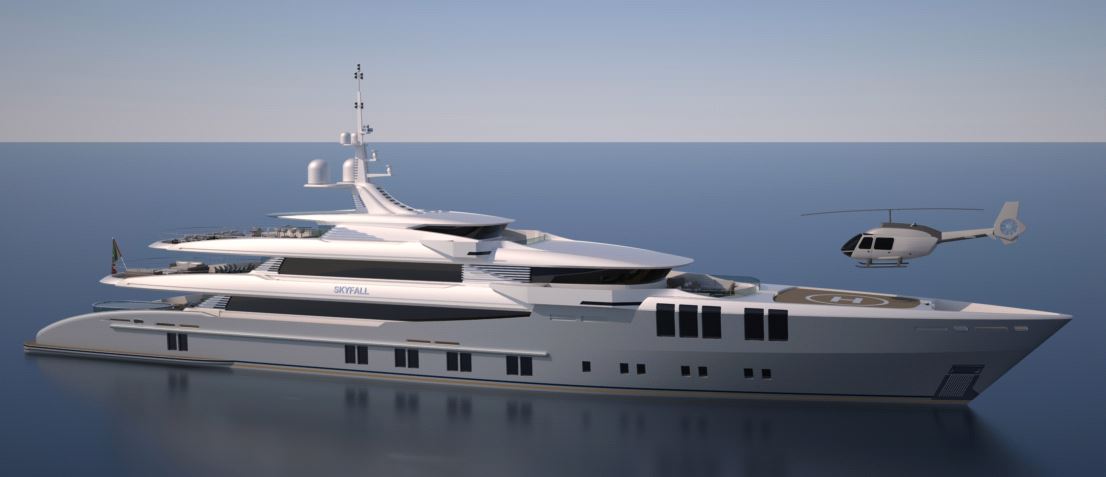 Sunrise  Yachts  signs  contract  to  build  68m  Project  "Skyfall"  in  a  deal brokered by Worth Avenue Yachts
The Antalya-­‐based  yacht builder will deliver John and Jeanette Staluppi's nineteenth and largest project to date in 2017. Project "Skyfall", designed by Vallicelli & Co., with an interior design by Focus Yacht Design and naval architecture by Mulder Design and OYD, is packed with new technologies.
ANTALYA,  TURKEY  – The  confirmation  of  Project  "Skyfall",  the  outcome  of  months  of  development  between  the clients, the designers, the brokers and the builder's teams, represents a considerable achievement for Sunrise Yachts. Guillaume  Roché,  Sunrise  Yachts  CEO,  states:  "It means  a lot to us to be chosen  to build  such  an ambitious  project, especially for one of the world's most experienced yacht owners. It is both an acknowledgement of our achievements  in the six short years of our shipyard's operation, and a motivation to further pursue excellence in our standards.  We are looking forward  with  great  anticipation  to  this  unique  opportunity  that  is  creating  a  floating  work  of  art  with  creative  and competent people."
Worth  Avenue  Yachts,  who  have  been  advising  the clients,  will  be following  up on the project's  construction  until delivery  in 2017.  "There  are  some  yachts  that  become  game  changers,  that  alter  the  desires  and  aspirations  of future designs simply becoming "the way of the future": this is one of those yachts."
Project  "Skyfall"  is  a  fast-­‐displacement,  steel  hull  and  aluminium  superstructure,   transtlantic  luxury  motor  yacht designed to meet the owner's particular requirements  in terms of esthetics, speed and comfort. In line with the owners' spirit of innovation that has produced many groundbreaking  yachts, Project "Skyfall" will feature a host of technologies never  combined  in  a  yacht  project  before.  To  name  but  a  few:  the  Voith  Linear  Jet  propulsion  system  offering performance, reliability and silence and the MME microturbines – the power generating solution of the future.
Vallicelli & Co, one of Italy's most prominent  naval architects  and yacht designers,  who combine extensive experience in both  sailing  and motor  yachts,  have  created  a design  of remarkable  proportions.  Andrea  Vallicelli  explains:  "The originality  of the style, playing with harmonious  contrasts between soft and rigid formal elements, is clearly noticeable  in the sheer-­‐line.  Moreover,  the low angle of the transom  slope, reminiscent  of a racing sailing yacht, and the long forward overhang help Project "Skyfall" to be a very slender yacht, although she has no less than five decks."
The interior design is entrusted to the talent of Bremen-­‐based Focus Yacht Design, who are currently working with the shipyard on a 63m project to be delivered next winter. Project "Skyfall" will feature a sumptuous contemporary  interior, balancing  a richness of décor and a contemporary  elegance complementing  the yacht's sleek exterior styling. Surprise features will add glamour and fun to the owners' and charter guests' onboard experience…
Frank  and  Bas  Mulder  of  Mulder  Design,  who  have  developed  many  record-­‐breaking  yachts  with  the  owners,  will  be bringing their engineering expertise to the project and help achieve the project's performance targets.
Please  stop  by  the  Worth  Avenue  Yachts  Display  at  the  Miami  Yacht  &  Brokerage  Show  on  Ramp  11  to  see  the  scale model of the original Sunrise Yachts 68-­‐metre design.   Guillaume Roché, CEO of Sunrise Yachts will be in attendance at the show and available to schedule a meeting.
A  press  conference  with  the  owners  and  the  full  project  team  in  attendance  will  be  held  during  the  Palm  Beach International Boat Show, March 20-­‐23, 2014.