NEW CENTRAL LISTING: 150' S/Y MILO
---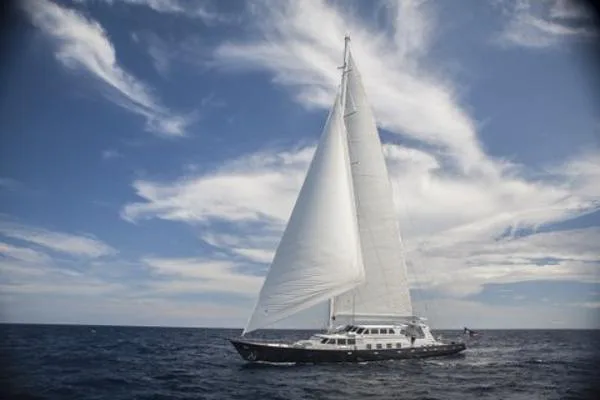 Worth Avenue Yachts is proud to announce our NEW Central Listing MILO. Built by master yacht builder Angus D.W. Robertson, she measures 150 feet in length outfitted with a mast soaring over 175 feet to the sky – the tallest mast of its kind when constructed.
Her sun deck makes a wonderful lounging area and the main salon is an exquisite entertaining and dining area. Below deck, her rich and stylish interiors exude elegance from top to bottom. She can easily accommodate up to 10 guests in her spacious guest suites. Rooms are elegantly decorated, relaxing and peaceful.
Key Features include: 5 ensuite staterooms, completely rebuilt in 2012, beautiful appointed interior, master on deck, wonderful combination of sail and motor and perfect for private or charter use.