Ever wondered how to charter a yacht? Chartering a luxury yacht is outrageously easy. With Worth Avenue Yachts, the 7 star service of the superyacht experience begins as soon as you pick up the phone. Our extremely experienced team will do it all for you.
At Worth Avenue Yachts, we pride ourselves on matching the right yacht with the right people. So we'd like a little information first to ensure that you get the exceptional yacht charter you deserve.
Don't worry – this is the fun part! If you aren't quite sure what you're looking for, just give us a call and we'll give you some expert suggestions on our favorite destinations and help you find the right yacht for your group.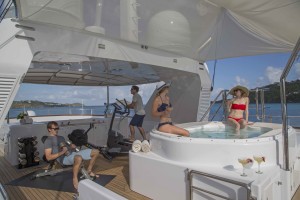 1.    How many of you are there and what kind of group are you? Families with children will often want a different yachting experience from groups of friends, and corporate yacht charters are of course different again. Most yachts only sleep up to 12 guests, so you'd best start figuring out who's going with you!
2.    Sailing yacht or motor yacht? Now that sailing yachts are becoming more luxurious, this decision isn't as easy as it used to be when looking for a sophisticated yacht charter. There are major advantages to both types of yacht; for more information on which is more suited to you, please read our blog here.
3.    Where do you want to go? Do you want a sophisticated cruise along the French Riviera, from the towering cliffs of Monaco to the famous beach clubs of Saint Tropez? Or are the snow capped mountains and deep clear fjords of Alaska more to your taste? Tropical islands in the South Pacific or the sapphire waters and windmills of Greece? New England or New Zealand? No matter where you want to be in the world, we have a charter yacht waiting for you.
4.    What kinds of activities matter to you and your group? Are diving and other water sports your passion? Or do you want to party the night away in glamorous clubs? Shopping? Fine dining? A combination of all of the above? Tell us what your perfect holiday looks like, and we'll make it happen.
If you like, you can begin your yacht chartering adventure right this second by looking at some of the spectacular charter yachts on our website. You can filter by location, type of yacht, price and guest capacity. Find some that interest you and give us a call – or skip that step and one of our experienced yacht brokers will be more than happy to give you some advice.
When it comes to chartering a just let us know when, where and how many…and what makes you happy. We'll do the rest, ensuring that you can just sit back and start dreaming of life aboard your superyacht, floating through paradise.
Has our Yacht Charter Guide helped? Chartering a yacht really is that easy with Worth Avenue Yachts.
Worth Avenue Yachts
PALM BEACH – 150 Worth Avenue, Suite 136 | Palm Beach | Florida | 33480
FORT LAUDERDALE – 1318 SE 2nd Avenue | Fort Lauderdale | Florida | 33316
MONACO – Le Panorama | 57 Rue Grimaldi | Monaco | 98000