Top 10 Sites to go Diving in the Mediterranean
---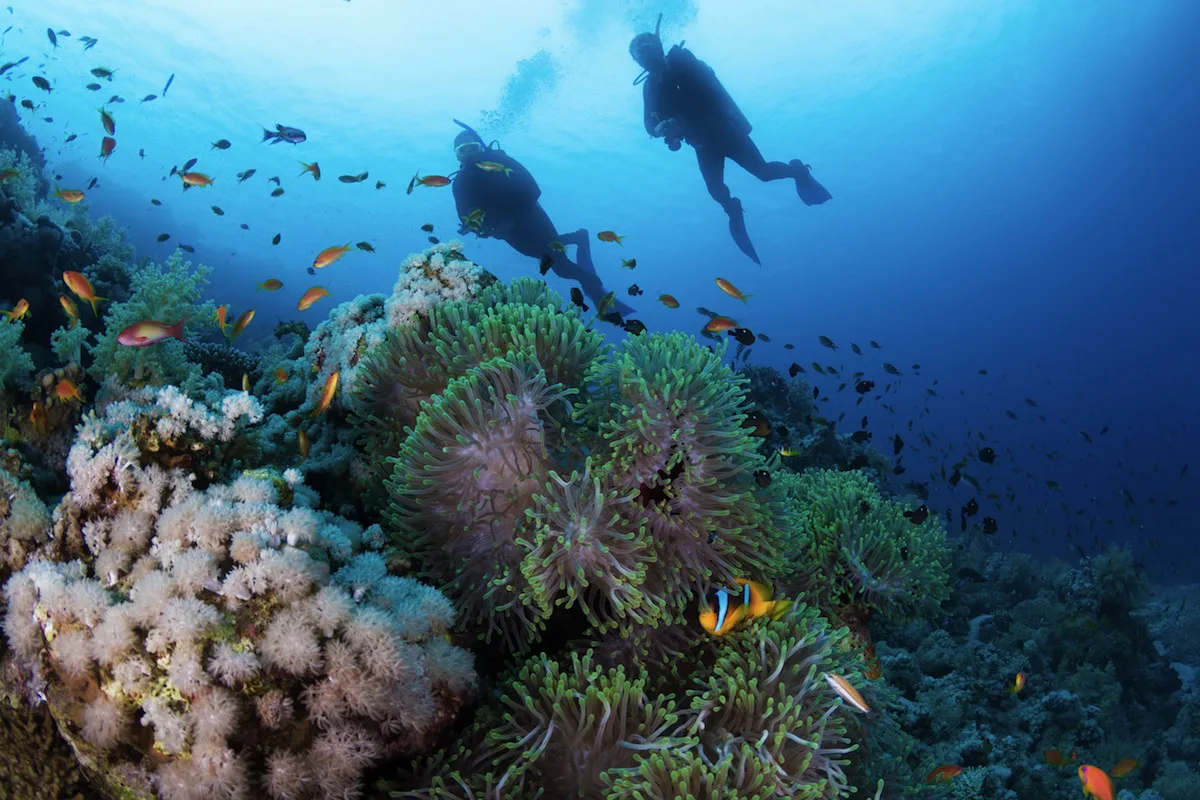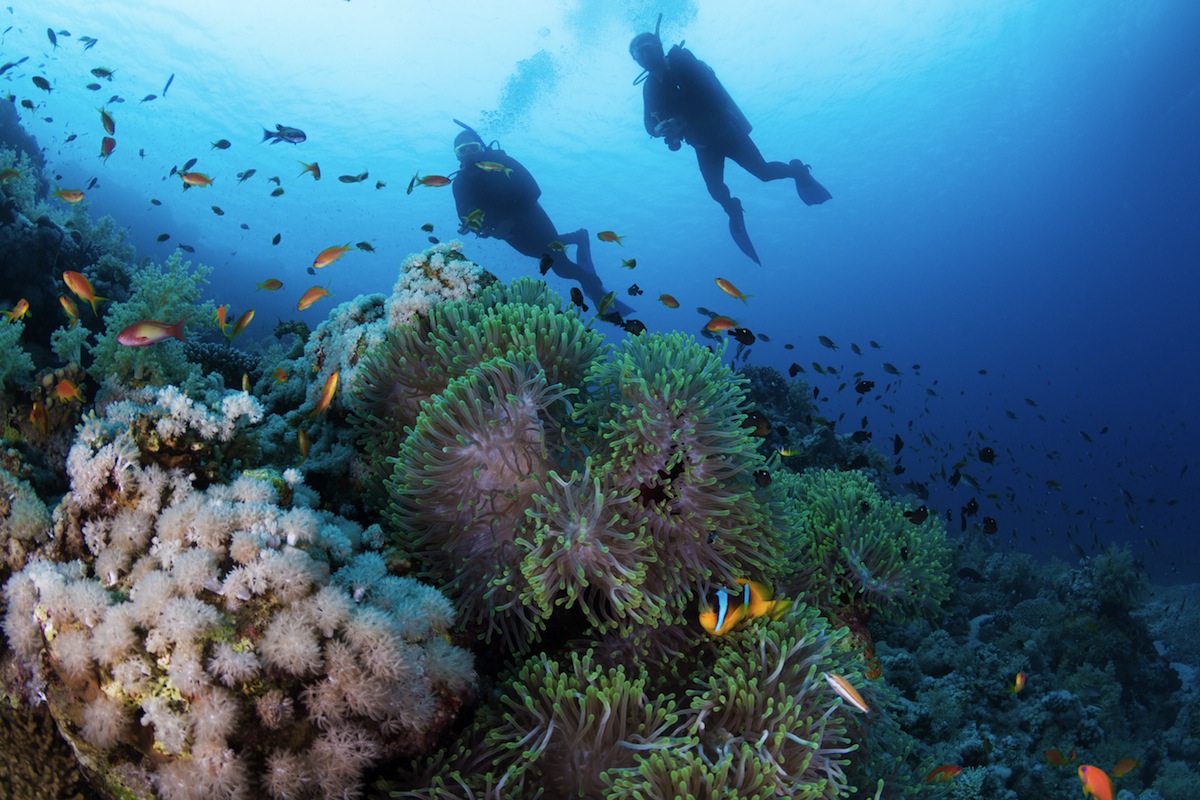 As you float across the waves on your luxury yacht charter in the Mediterranean, imagine the world beneath you. This summer, why not do more than imagine? Take advantage of the dive gear on board and sink beneath the surface to explore the best diving in the Mediterranean.
Mediterranean diving is amazing. Float through caves of perfect blue surrounded by spiraling columns of fish, or explore the wreck of a French naval submarine. Sit in the cabin of one of a fleet of trucks still strapped to the deck of a sunken ferry, or visit a wartime bomber aeroplane sitting gently on the sea bed.  Swim with sharks and dolphins, or journey to the bottom of the sea where a vast sea anchor covered in barnacles and weeds drags its chains like a piece of immense modern art.
We have put together a list of the ten best places to go diving in the Mediterranean to discover on your next luxury yacht charter.
MS Zenobia, Cyprus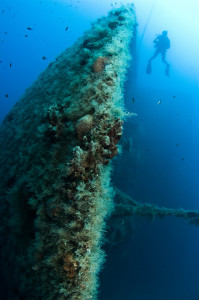 The shipwreck of MS Zenobia is consistently voted one of the best dive sites in the world, and is certainly the most surreal underwater experience to be had in Mediterranean waters. This huge roll-on ferry sunk on its maiden voyage in 1980 and now lies on its side just outside Larnaca Harbour, with its cargo of trucks still lashed to its decks.  You can sit in the cabin of a truck in this underwater fleet of vehicles, now covered in barnacles and weeds, but still recognizable as Volvos and DAFs, Scanias and Mercedes. Experienced divers can also explore the accommodation deck or the lower cargo deck and engine room.
Blue Hole and Cirkewwa, Maltese Archipelago
Dive in the crystal clear waters of the Maltese archipelago; discover caves filled with natural wonders and shipwrecks. The Blue Hole off the island of Gozo seems to go on forever, as you swim through a tunnel to discover a magical coral garden where schools of tuna, barracuda and grouper wind between the rocks.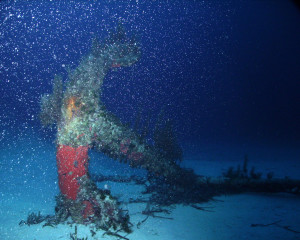 Off the Malta shore at Cirkewwa, an underwater playground of arches, cliffs and caverns, find a statue of Madonna placed carefully in a cave.  Swim among dolphins, sharks, eels and barracuda, and find octopus and cuttlefish. Nearby, you can explore the wrecks of the tugboat MV Rozi and the Blenheim bomber aeroplane, or visit the immense anchor that sits on the sea floor with massive chains stretching from it, like an art installation in a shimmering watery museum. The Maltese archipelago offers extremely good diving, with the warmest waters and most days of sunshine of anywhere in Europe- what's not to like?
Sardinia, Italy
Sardinia is an immensely popular yachting destination, and for good reason – it has the perfect combination of glamor and clear sapphire waters. The sheer cliffs of the coastline offer some absolutely brilliant underwater exploration, riddled with caves, tunnels and drop-offs. Schools of pretty colored fish flit through the water in Stintino, and the caverns of Costa Paradiso, Capo Caccia, Isola Rossa, Cagliari, Paulau and La Maddelina are all spectacular. If you're interested in a superyacht charter to Corsica and Sardinia itinerary here.
Island of Ustica, Italy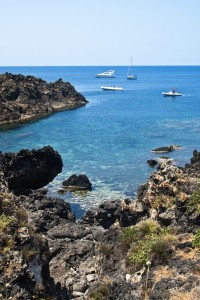 In the nearby island of Ustia, dive the wreck of Secca della Columbara and explore the caves at Doctor's Rock and Grotta dei Gamberi. Don't miss an underwater visit to the three pinnacles of The Sicchitello, where fake black coral appears bright yellow and vast schools of barracuda wind slowly through the water. Ustia is wonderful for larger marine life as it's a nature reserve, thereby protecting it from the overfishing that have robbed nearby Sardinia of many of the larger fish species. These top 10 dive locations can be included in either the Amalfi Coast Yacht Charter or our Italian Riviera Yacht Charter.
Greece
Greece is easily in the top 10 Med diving destination, with warm clear waters, limestone coastlines riddled with caves, and ancient artifacts under the surface we couldn't possibly leave it out.
The Greek island of Chios is consistently voted among the best dive sites in Europe, with giant rock formations and a wonderful array of sea life. Having said that, almost any island in Greece is wonderful to dive off – whether the extinct volcanic caldera of Santorini, the wreck off Mykonos or the canyons off Lefkas island. These top 10 dive locations can be included in either the Aegean Islands Yacht Charter or our Medieval Greece Yacht Charter.
Turkey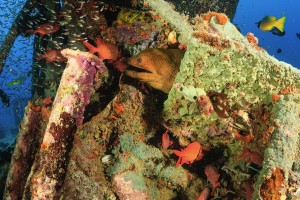 In Turkey, there is great diving to be found off Feyithe, during a yacht charter along the famed Turquoise Coast. Aladins Cavern, Dalyan Reef, Three Tunnels and Butterfly Valley are popular spots with good visibility, or you could explore an old aircraft wreck, or visit the ancient Amphora (Greek vase) on the sea bed. Check out our 7 day superyacht charter Turkey itinerary.
France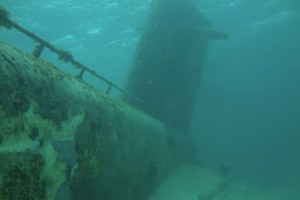 The South of France is particularly good for advanced wreck divers, with a huge array of shipwrecks to explore. Choose between French navy submarines, munitions barges, cargo ships sunk by mines…the list goes on (and on, and on). View our superyacht charter south of France itinerary.
Spain
In Spain, the Medes Island Marine Reserve on the Costa Brava is the clear standout for diving, although the Costa del Sol is also popular.  Swim through cave systems among eagle rays and groupers, surrounded by fan corals and swirling fish.
Egypt
For one of the most extraordinary diving experiences of your lifetime, dive Cleopatra's Palace in Egypt, off the coast of Alexandria.  This underwater templ
e was sunk when an ancient earthquake and tsunami swallowed the palace district.  You can still see grand pillars and smashed stone sphinxes on the sea floor, as well as the wreck of a WWII plane that crashed into the sea to rest among the ruins. The visibility is admittedly poor – but this just adds to the eerie weight of history!
A particularly special Mediterranean dive can elevate your luxury yacht charter from wonderful to totally unforgettable. Next time you're thinking about booking a yacht charter, why not explore beneath the waves as well?
To find out more about a luxury yacht charter with lots of diving in the Mediterranean, contact the specialist charter team at Worth Avenue Yachts.
Worth Avenue Yachts
PALM BEACH – 150 Worth Avenue, Suite 136 | Palm Beach | Florida | 33480
FORT LAUDERDALE – 1318 SE 2nd Avenue | Fort Lauderdale | Florida | 33316